Tarnów In Your Pocket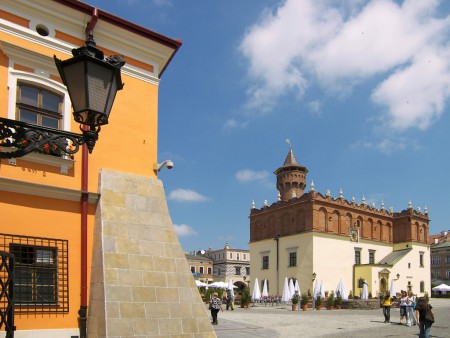 Kraków
near the crossroads of two ancient trade routes lies the charming and hospitable city of Tarnów. Małopolska's second city by size, Tarnów is absolutely dwarfed by Kraków but features many of the same cultural and architectural charms without the crushing crowds, inflated prices and occasional feelings of herd mentality that unfortunately come along with a tourist market the size of Kraków's. On the contrary, Tarnów offers tourists the comforts of a small town with a long
history
and the cultural intrigue and activities of a much bigger city. In addition to a well-preserved medieval
Old Town
- which includes a glorious
Cathedral
, a cute market square and Town Hall, and many pedestrian avenues - in Tarnów visitors will discover several unique and worthwhile
museums
, wooden
churches
, historic cemeteries,
castle ruins and a scenic overlook
, as well as dozens of artistic and historical monuments at every turn. Those with a special interest in
Jewish history
should be extra motivated to visit Tarnów due to its deep Jewish heritage, many traces of which are still in evidence today in the city's evocative Jewish district and large
Jewish Cemetery
. While the town's nightlife may not have the sizzle of Kraków, there are still plenty of bars, cafes and restaurants, the best of which we list here, where you'll find it easy to meet friendly local folks who are proud of their city and eager to present a good impression to foreigners. All told it's enough to easily warrant spending at least one night, if not more, as in addition to serving as a quiet, even romantic retreat from Kraków, Tarnów also makes a superb base for exploring the wealth of other nearby sites in the region, including the
Castle at Dębno
, the folk art of
Zalipie
, the salt mines of
Bochnia
 and Ciężkowice's
Stone City
. You'll find more information on Tarnów and all the surrounding area has to offer on our website (
tarnow.inyourpocket.com
), but make sure you also pay a visit to the fine folks at the
Tourist Information Office
when you arrive for more insights.