The best way to get to know Joburg is to hang out with an insider. In our Ask a Local series we chat to some of our favourite Joburg city people to get the lowdown on what makes Joburg unique. This week we talked to trailblazing chef Lesego Semenya, more popularly known as Les Da Chef.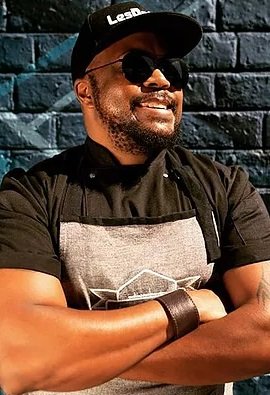 Former process engineer turned professional qualified chef LESEGO SEMENYA (aka Les Da Chef) is on a mission to "take the snobbery out of food". The Soweto-born chef has a cult online following, curated over the years through his blog and prominent social media profile where he mixes tips on traditional South African dishes with advice on how to plate like a Michelin- starred chef and get to grips with fine dining techniques.

In 2018 Lesego launched his best-selling debut book Dijo - My Food, My Journey, taking readers through his own personal food journey, from growing up in Soweto to working as a chef to the rich and famous at Richard Branson's luxury safari lodge Sabi Sands. A  celebration of South African cuisine and its unique flavours, its packed with recipes ranging from classic traditional township dishes to more complex fine dining gastronomy, all presented in a uniquely accessible way. 

Passionate about sharing African flavours with the world Lesego believes that "African cuisine and the use of indigenous ingredients and flavours is the next frontier in global food trends. There are already some chefs who have begun embracing it and more and more foreign visitors are asking for authentic South African tastes." He counts the late Anthony Bourdain as one of the chefs who has inspired him the most. "He inspired me not only for his cooking but also his personality and approach to being a well-known chef. He didn't pretend to be anything he was not, he wore his heart on his sleeve and was blunt about life, being a chef and how hard this industry can truly be. I also loved how he could go anywhere and immerse himself in the culture of the places he visited".

Among Lesego's long list of upcoming projects are a plan to make a five-country road trip from Soweto to Kenya, two TV shows which are currently in the pipeline and a new book which he plans to start writing later in the year. A vital ambassador for South African cuisine and a shining example of how it is never too late to launch a new career doing what you love most, Lesego abides by the advice that 'once something becomes boring to you…it's time to move on'. "As a chef one should never stop learning and improving your craft. Being stuck in a comfort zone is definitely the recipe for disaster. Play around, keep evolving, move to new environments."

Ahead of his talk at the upcoming Kingsmead Book Fair in Rosebank on May 25, Lesego shared with us his favourite things about Joburg.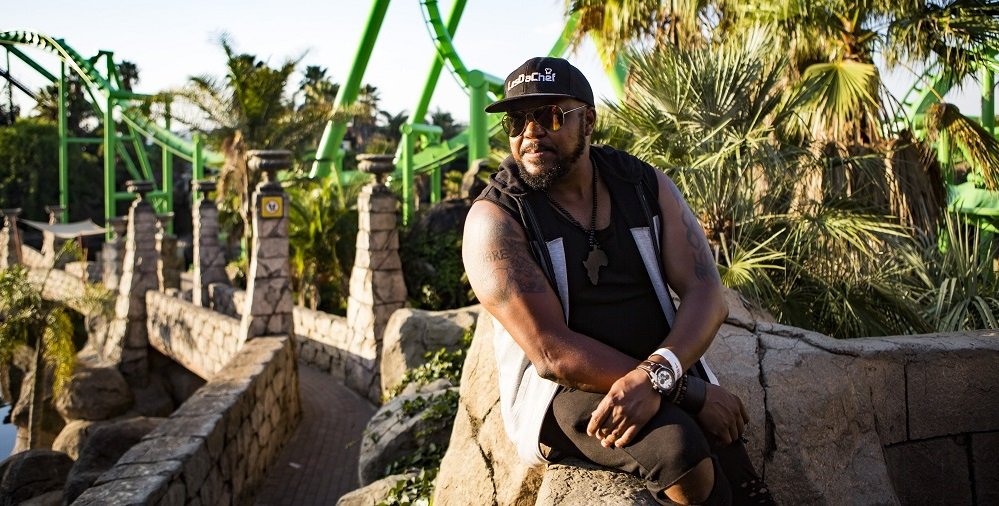 Why Joburg?
I've been lucky enough to have travelled South Africa and the world and there is something about Johannesburg that can't be found anywhere else. The people are it's biggest asset. Despite living in a huge urban jungle Joburgers stand out in a crowd through their personalities and sheer attitude.

I also love how our city embraces all cultures who call it home. You can find authentic Chinese, Portuguese, Greek, Thai, Somali, Nigerian food... made by people who come directly from those countries.

Home is... 
Where my heart will always return to. No matter where I am in the world I always introduce myself as "Lesego Semenya from Soweto, Johannesburg". The emotional connection I have to my home city is a lifelong one.

Favourite Joburg suburb?
Not a suburb but a region, the south. I love the south of Joburg because you find true Joburgers there. We still have corner cafes, large parks and open spaces, fewer malls than the rest of the city and the people in the south seem more authentic and approachable.

Favourite restaurant or cafe? 
Coobs in Parkhurst. I love Chef-owner James Diack's philosophy of sustainable farm-to-table cuisine. He is also an unpretentious chef like I am and although brilliant at what he does there is no snobbery when it comes to his cooking. Coobs is also a lovely, relaxing place to be.

The most memorable meal you have eaten in Joburg? 
The number 26 from Ntsitsi's Fun Food in Diepkloof, Soweto. They make the best kotas and whenever I'm missing a taste of home it's where I'll head.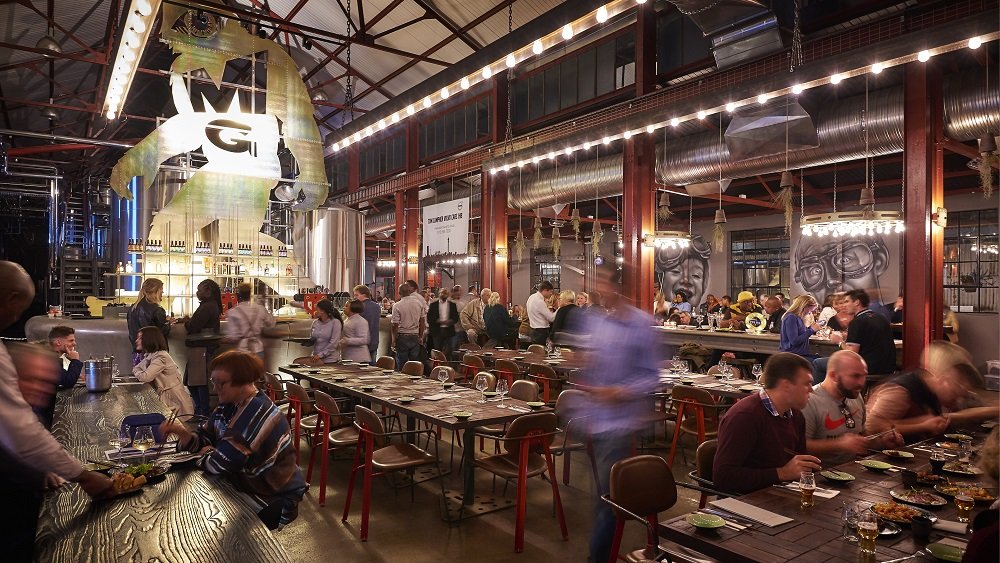 Favourite bar? 
Urbanologi at 1 Fox. I love it because of its gorgeous decor and craft beers. Even though it's a fancy looking place it is also a very chilled environment.

Favourite place to relax in Joburg?
Gold Reef City. Although I have a clinical fear of heights I adore thrill rides and roller coasters. If I've had a rough few weeks I head to the theme park to unwind and let loose.

Where would you recommend for a first date in Joburg? 
The Fours Season Hotel The Westcliff. It has the most romantic setting overlooking Zoo Lake, Joburg Zoo and the huge manmade forest that we call our city. It is also where I was an apprentice chef and I've loved the scenery of the place ever since.

Most underrated Joburg sight or experience?
The cuisine. Joburg cuisine is actually really really good due to how many immigrants call it home, we have authentic flavours and a diverse range of restaurants. We need to celebrate it more. Ironically Joburg has superior seafood than other city in SA as well (we are expecting dissent :).

One thing nobody would expect to hear about Joburg? 
It's a beautiful city. If you look up at the architecture as you walk around the Joburg CBD you'll notice just how intricate some of the designs are. Very reminiscent of New York.

If I could buy any Joburg building...
I would buy the old Carlton Hotel and completely refurbish it to its former glory. We need a quality destination hotel, venue and restaurant in the CBD and it breaks my heart what has happened to it.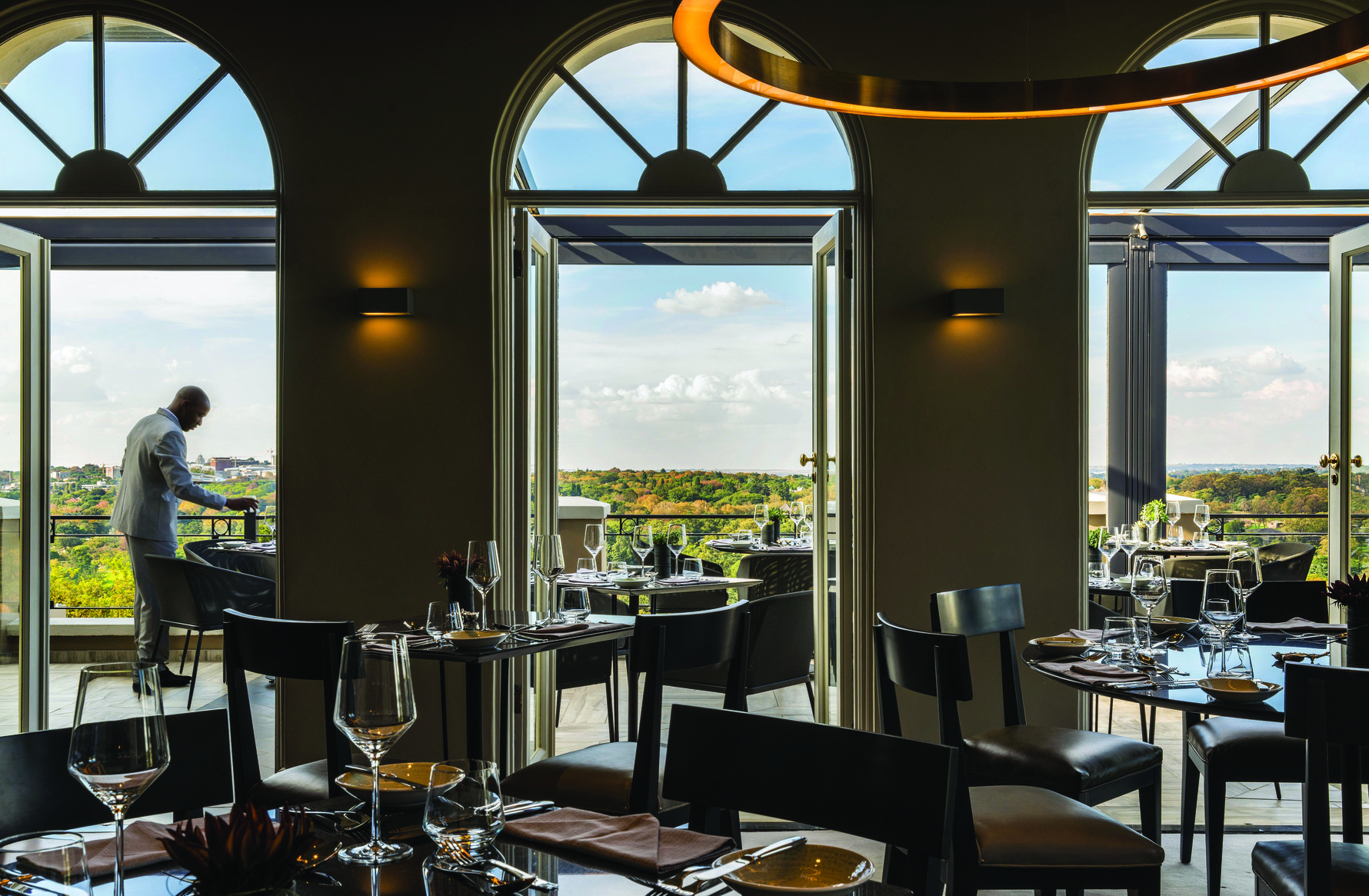 Favourite place to shop in Joburg?
For fabrics and material I head to Joburg CBD and walk around the fashion district, the prices are reasonable and you can negotiate. I also love the vibrancy of the place. For produce I head to the Joburg Market in City Deep, the biggest fresh produce market in Africa, where you get to interact directly with the farmers.

Favourite Joburg person: 
Sipho "Hotstix" Mabuse. As famous as he is, he has always reminded people he is from Soweto through his music and craft. His music always takes me back to my roots and reminds me of family gatherings back home. His song "Jive Soweto" is one of my top five fave songs.

Describe your perfect day in Joburg:
I would head to Maboneng to have Ethiopian food for lunch and then get on my motorbike and ride to Zoo Lake to relax under the trees before heading to either the Market Theatre or Joburg Theatre for a play or musical.

On a weekend you'll usually find me: 
Working. Unfortunately weekends are when I'm busiest. If I'm not working then I'll be at the movies or at a sport event. I enjoy going to stadiums.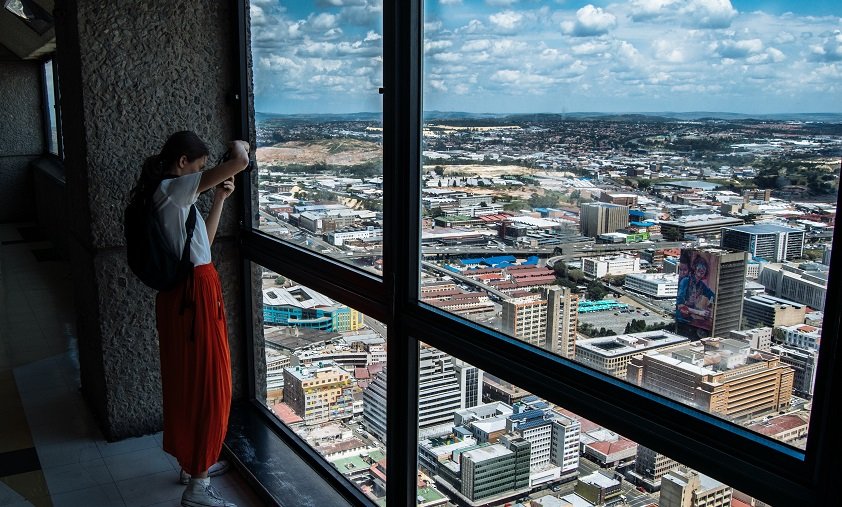 Three things visitors should experience before leaving Joburg?
1. Gold Reef City and the Apartheid Museum. 2. A proper kota or chisa nyama from Soweto. 3. The view from the top of the Carlton Centre on a clear day.

Number one tip for a first-time visitor to Joburg: Be vigilant... but smile.

Best things about Joburg: 
I love the people and the warmth of its inhabitants. Also the ease of access. You can get anywhere in Joburg using public transport.

Worst things about Joburg: 
A bit of a cliche but the crime and grime in certain parts of the city. It's our biggest nemesis.

What's happening in Joburg right now that you think everybody should know about?
The food scene is making big moves. We used to be seen as the poorer cousin to Cape Town in terms of cuisine but that has changed. Joburg chefs are beginning to own their own style. In the next few years we will be right up there as a culinary destination city in its own right.

A Joburger is...
Their attitude to life. A Joburger understands hard work but also plays hard as well. As gritty as the city is a Joburger will always have a ready smile and an honest opinion to share.

Joburg in three words: Vibrant. Authentic. Real.

If you didn't live in Joburg where would you like to live?
Mpumalanga near the Kruger Park. I love open spaces and wildlife. I actually lived in a game reserve for two years and I'd do it again, happily.

Find Lesego Semenya's book Dijo - My Food, My Journey on sale at all good bookstores.