For a brief heady time in the early months of lockdown the whole world became obsessed with baking, and especially with that most long haul of breadmaking formats, the sourdough bread. Most of us have since moved on, but in the wake of our great sourdough obsession a flock of professional home bakers and micro-bakeries have cropped up servicing the nation's needs for the best fresh daily bread.

Here's a look at our favourite places to get your bread fix in Joburg.
Linden Loaves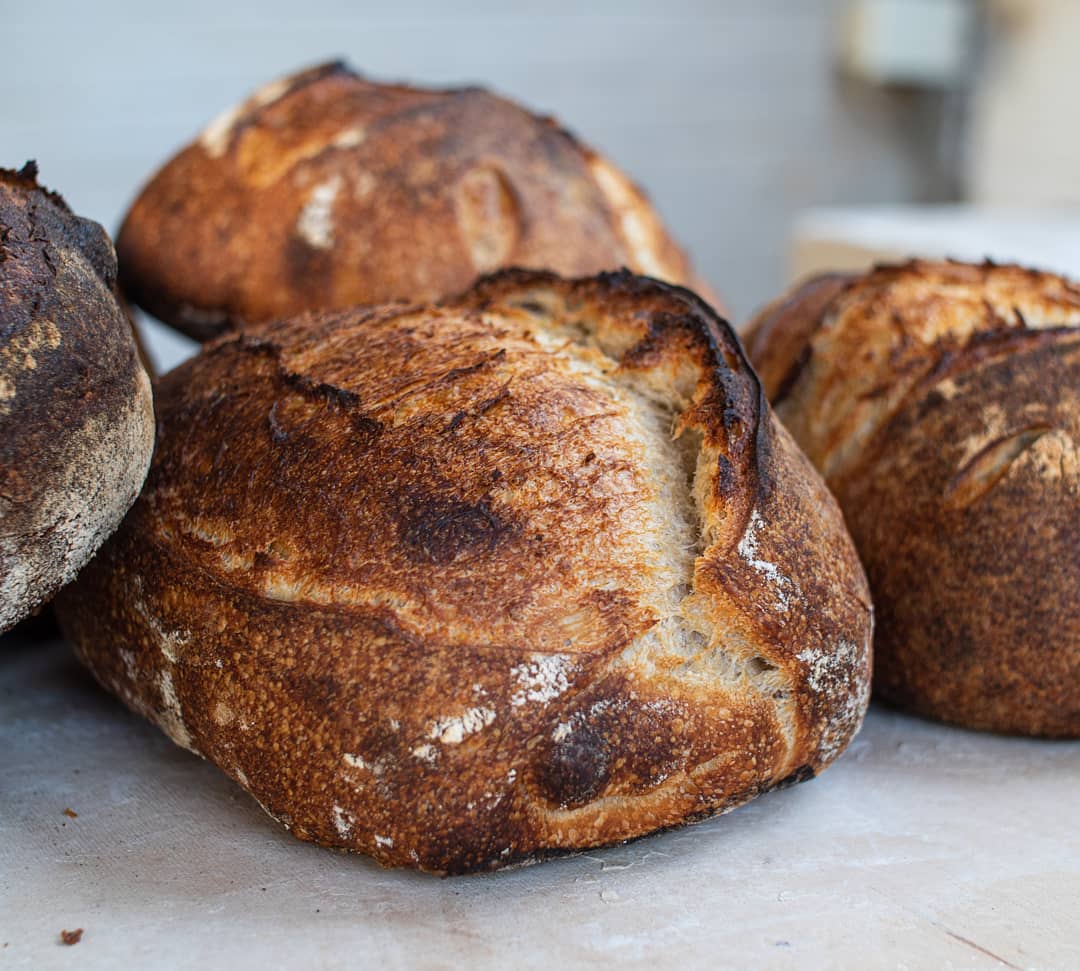 Linden Loaves is a micro-bakery based in the suburb of Linden specialising in sourdough bread. They make their rustic loaves the old school ways which requires them being left to natural femernation for 12 hours before being baked in a wood-fired bread oven. It's a loving and time-intensive technique that results in an irresistible loaf that has a perfect exterior crunch, sweet and tangy flavours and the perfect mix of soft and hard, crunchy and chewy.

A purely online bakery, Linden Loaves bakes Tuesdays to Saturdays and products are identified by the day they're available. As well as ordering online you can also find Linden Loaves at The Little Deli in Linden, Service Station Cafe and Brik Cafe. Find out more online at www.lindenloaves.co.za.
Fournos
Consistently voted Johannesburg's best bakery, this vast deli and cafe, which has several locations across Joburg's northern suburbs is always a neighbourhood hotspot, particularly on weekends. The bread selection is extensive, although this doesn't stop them selling out so if you want your marble rye or weekend baguette, get there early when they emerge hot from the oven. Locations include Rosebank, Dunkeld, Craighall and BluBird Centre.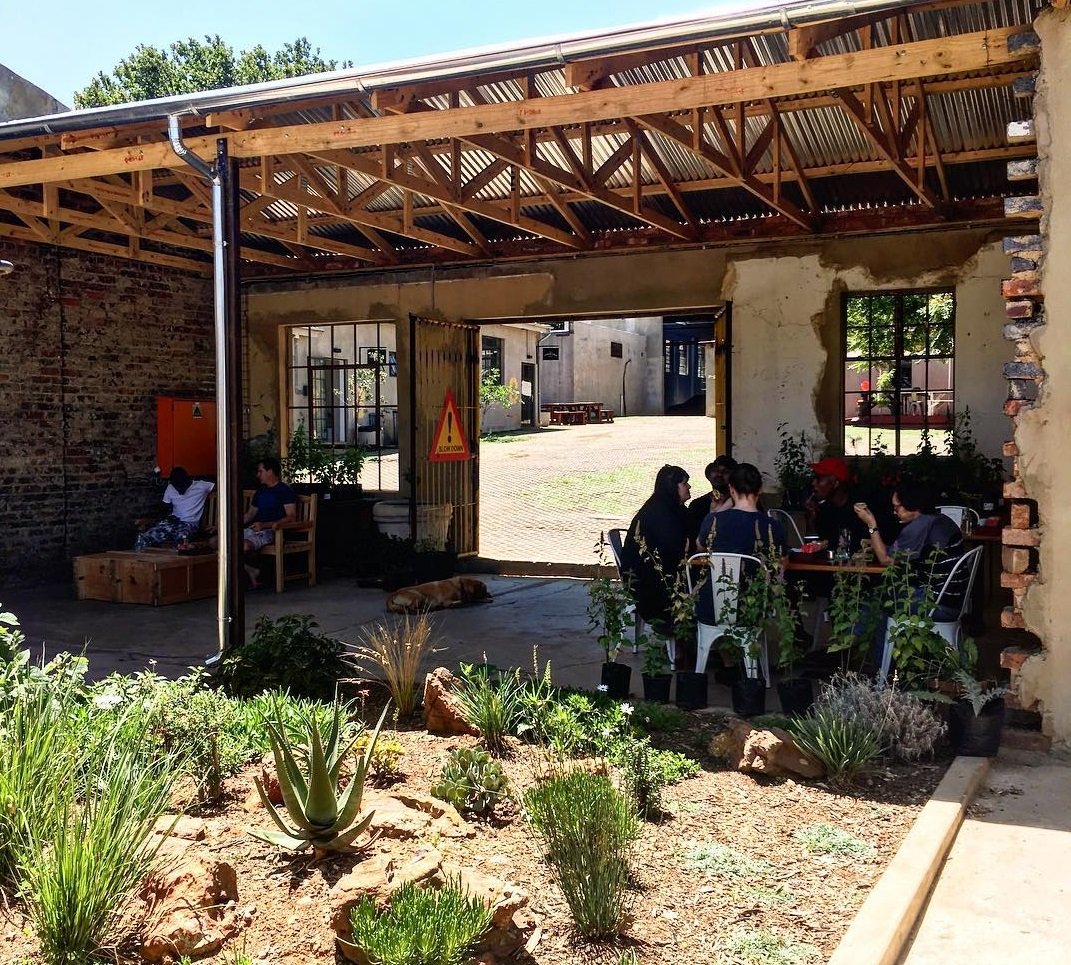 A coffee shop, roastery and bakery tucked into a tiny corner of eastern Joburg's maker's community Victoria Yards, Foakes is a shrine to sourdough bread. Bread is made daily with a time-honed recipe that uses double fermentation for a lighter bread. Options include the classic sourdough, whole wheat, 50% and 100% rye sourdough breads, which often come with whimsical "signatures" courtesy of the master baker. Choose one of the day's breads and a variety of fillings to create a sandwich or buy a loaf to take home. There's a lovely garden courtyard in front to sit and enjoy your coffee and a sandwich.
Che Argentine Grill
Che Argentine Grill in Parkwood is most famous (and quite rightly so) for their outstanding Argentine grillhouse menu cooked the traditional way on an open fire parilla. We also feel it is crucial for bread fans to know that Che Argentine Grill make their own Rustic Argentine-style sourdough pan (bread) loaves and they are exceptional. Buy directly at the restautant or order online. Also available from the Tutto Food Co online shop.
Food by Flavours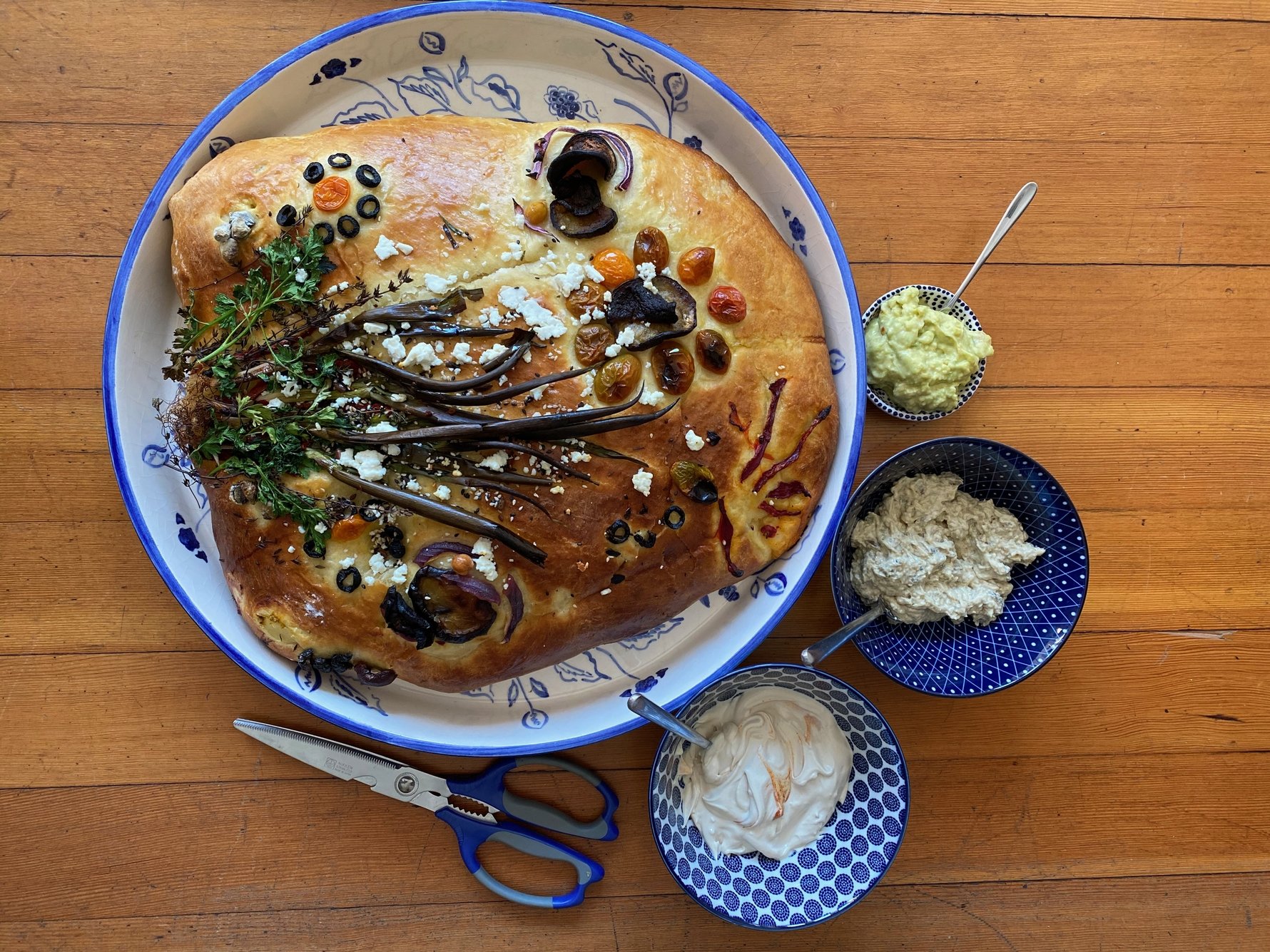 Food by Flavours is the catering business of food supremo Delores Fouche, who is a household name to many who have been rescued by her incredible prepared meals and special occasion catering. Fouche is also the purveyor of Joburg's finest garden focaccia. The gardenscape focaccia is a version of the Italian flatbread topped with olive oil and spices (a prototype for the pizza) made into an art bread, using vegetables and herbs to create a garden atop the bread. The Food by Flavous version can feed a small army and looks as pretty as a picture and goes marvellously with some dips or a good soup (which you can also order homemade from Food by Flavours). 

Depending on size the focaccia range in price from R70 to R100. Orders need to be made 24 hours in advance and delivery is a R75 flat fee unless more than 15km away from Norwood. 
Black Forest Bakery
One of Braamfontein's longest running businesses, the counter at this busy traditional German bakery has been staffed by the indomitable Maisie for more than 35 years and many of her customers have been buying their daily bread here for just as long. It's easy to miss the entrance to this tiny spot, unless you happen to be passing by early in the morning of course when the queue stretches out into the street and delivery vans come and go. Behind the counter is an array of super-authentic traditional German baked goods including pretzels, a multitude of different rye breads and an array of traditional German sweet treats like Berlin-style jam doughnuts, strudel and traditional biscuits like spekulaas. Black Forest Bakery also has a second branch on 11th Street in Parkmore, Sandton.
The Baker Brothers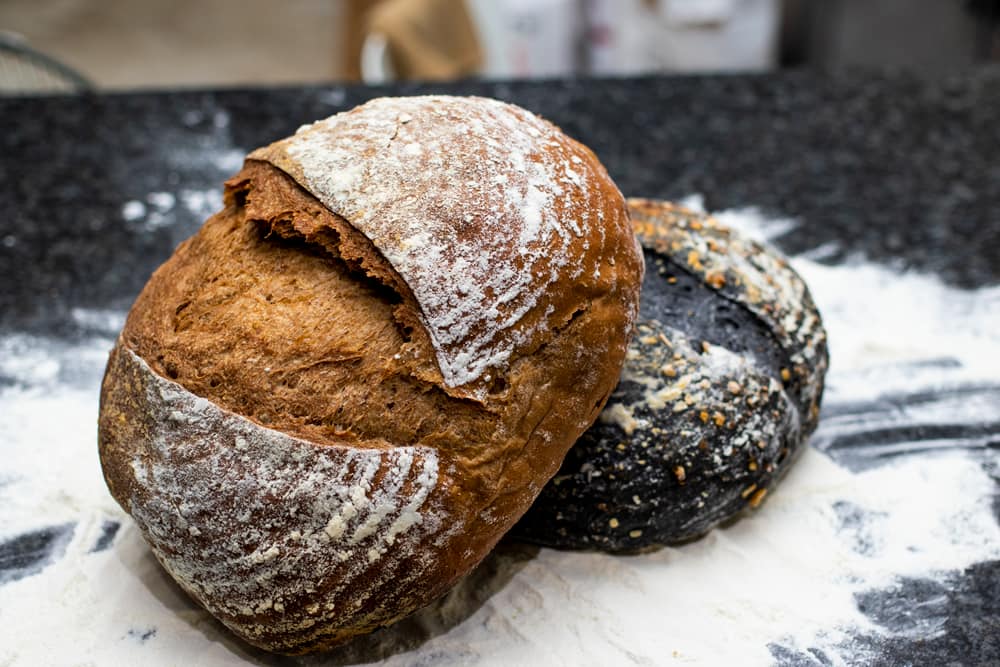 Launched in 2016 by Sam and Tarirai Mboko, The Baker Brothers now have two small bakeries, one in Melville's 27 Boxes centre and one at The Factory on Grant in Norwood where they consistently pound out some of the best bread in town. Their loaves are produced from stoneground flour, 100% natural wheat with no preservatives or additives added. Most of their breads are also vegan friendly. Drop by to pick up classic sour dough, rye and wholeweat breads and for a special treat they also make a great challah bread (a yeasted white dough enriched with butter and sweetened with sugar or honey).
Patisserie de Paris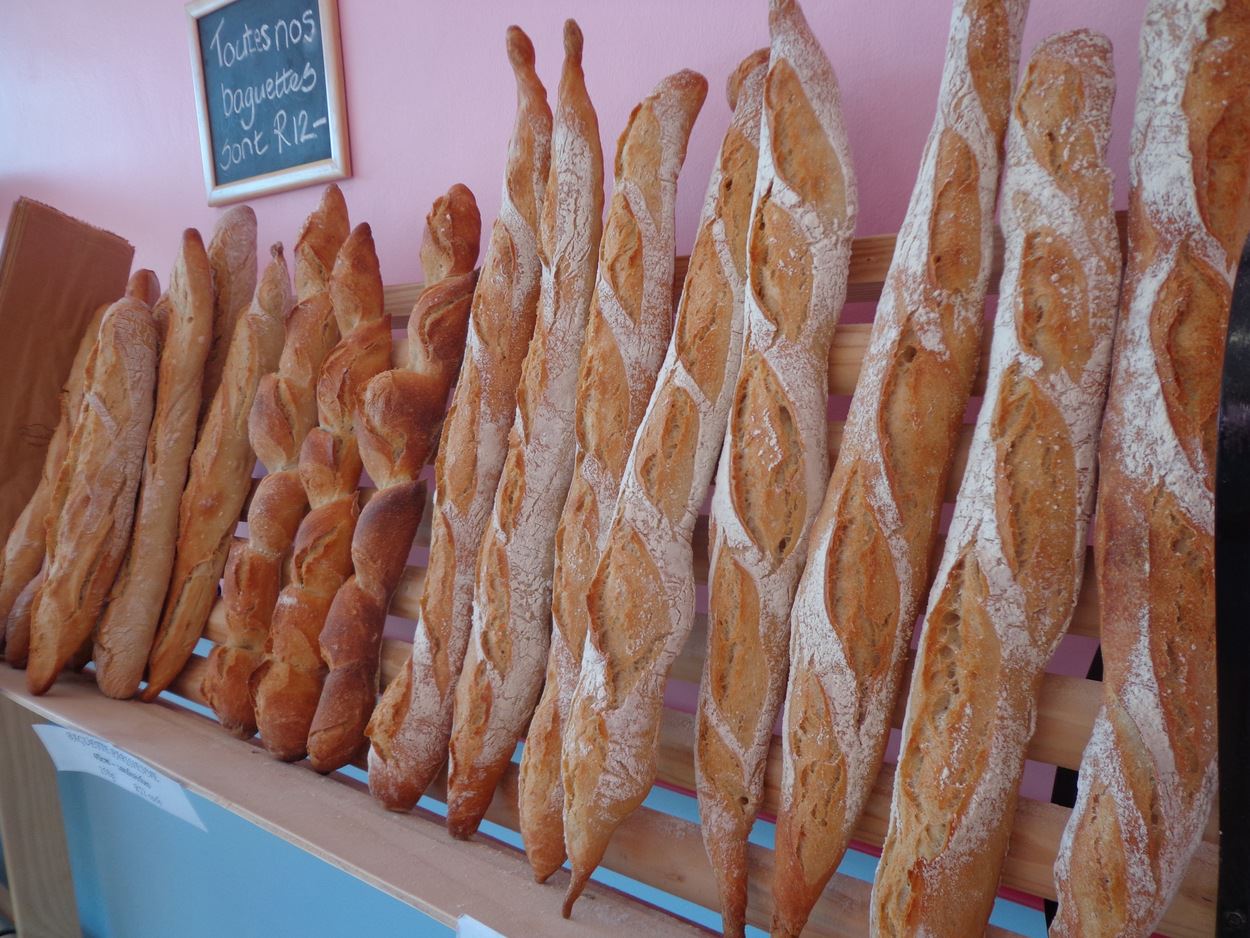 The story is now legend - of Johannesburg filmmaker Paul Zwick who spent five years in France learning the art of being a patissier and bread-maker par excellence. Today he makes the best baguette in the land, as well as other French classics. His croissants have to be tasted a number of times to appreciate that doughy, buttery, flaky pastry combination. Once is never enough. 
Bryanston Market
Bryanston Market has been promoting homemade and preservative-free for more than 40 years and is Joburg's original organic market. Open every Thursday and Saturday, drop in for the finest loaves (and perhaps one of their irresistble sweet tarts too) from The French Bakehouse stall. If you want to do your groceries online you can also buy bread from Mrs Breadcare through the Bryanston Market online shop. Mrs Breadcare specialises in loaves made with more unusual ingredients and flavours such as flax seed breads, sweet potato bread, pumpkin bread and even keto-friendly cauliflower and spinach breads.