Here's a look at where and how you can buy alcohol online in Joburg and get it delivered to your home. Parkhurst's boutique wine and spirits merchants Dry Dock have been running a brisk online trade with literally thousands of orders pouring into their popular online shop which specialises in boutique wines, craft beers and craft gin. They now have a drive-by and collect service and can also arrange courier delivery.
SHOP ONLINE AT www.drydockliquor.co.za Not just another bottle store, Norman Goodfellows specialises in expert advice and excellent service and stocks a superb range of local and imported brands of just about anything you might have a taste for, with arguably Joburg's best selection of South African and international wines, spirits and craft beers. The online store shows exactly how much of everything is currently available, and you can also filter the website according to what is 'in stock'. For items that are not 'in stock' you can already order in advance and it will make its way to you as soon as it is available.

Norman Goodfellows can organise delivery to all major cities including Joburg, Durban, Cape Town, Port Elizabeth, George, Kimberly, Nelspruit, Bloemfontein, Pietemaritzburg and East London.
SHOP ONLINE AT  www.ngf.co.za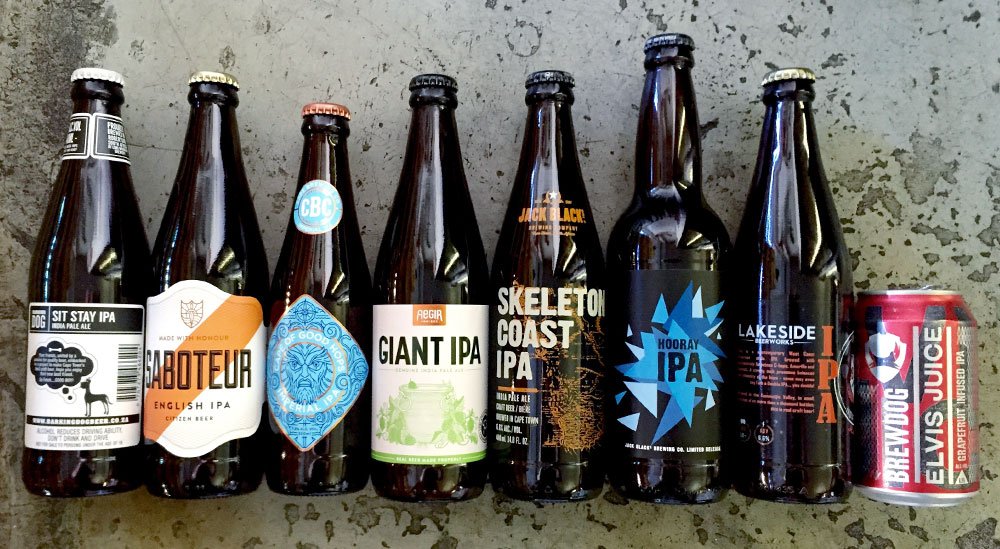 The Gourmet Grocer
During lockdown Birdhaven's corner cafe Voodoo Lily adapted to the difficult new environment by becoming a gourmet grocery, selling local artisanal products such as sourdough breads, olive oils, homemade pickles and jams, vegan ice-creams and fresh cookies. Now called The Gourmet Grocer, the store has also secured a license to operate as a bottle shop and they will deliver for free within 5km of the shop. Whatsapp +27 83 325 4445 or email Annie@angelfishpr.co.za to place delivery orders.
Cellar Direct
Cellar Direct is an online wine sales portal that buys directly from South African wine farm cellars ensuring you buy wines at tasting room prices and directly support small winemakers. There are 28 winemakers to choose from, all from the Cape Winelands. Deliveries are made nationwide.
SHOP ONLINE AT  cellardirect.co.za
Publik
Boutique wine merchants Publik's online store is stocked with tons of outstanding boutique wines, as well as cocktail kits, such as the Bread + Butter Old Fashioned. If you are looking for some tips on what to buy check out Publik's wine chats on their Facebook page.
SHOP ONLINE AT: publik.co.za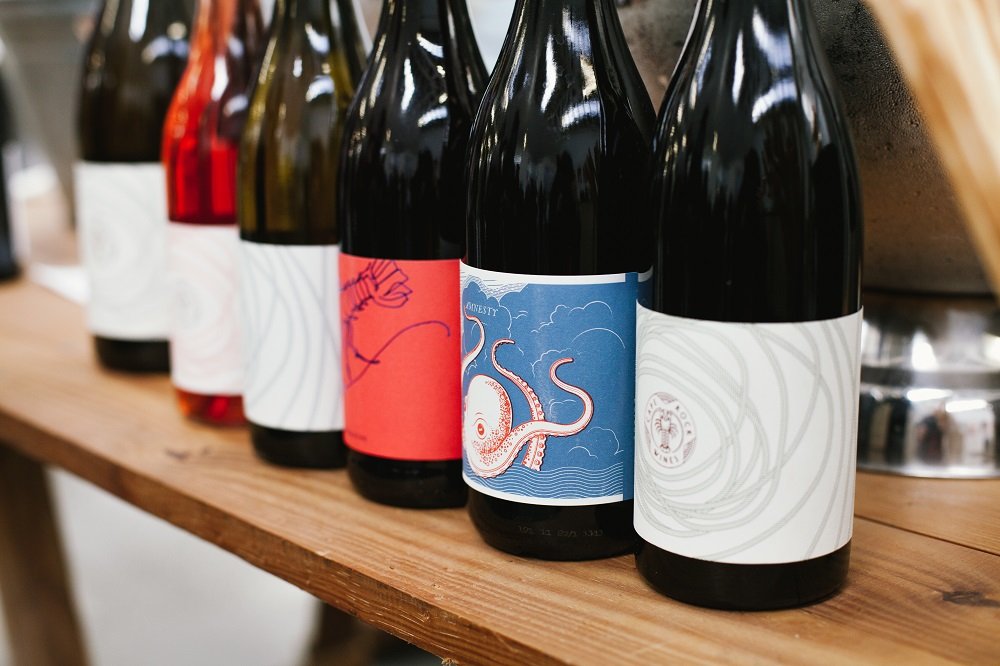 Solly Kramer's Liquour Store
The huge Solly Kramer's Liquour Store in Parkhurst has an extensive online shop and it is always very well stocked, particularly if you are looking for large quantities of beer. There's also an extensive selection of wine and spirits. 
SHOP ONLINE AT sollykramersparkhurst.co.za
Whisky Brother
Whisky Brother at Hyde Park Corner is Joburg's leading fine whisky specialists. For many whisky lovers there is perhaps nothing that they are looking forward to more when another lockdown looms than a dram of a fine Scottish malt. Whisky Brother's online shop offers hundreds of whiskies, including some pricey rare gems that are worth savouring. Delivery comes at a flat rate of R120 via The Courier Guy.
SHOP ONLINE AT  www.whiskybrother.com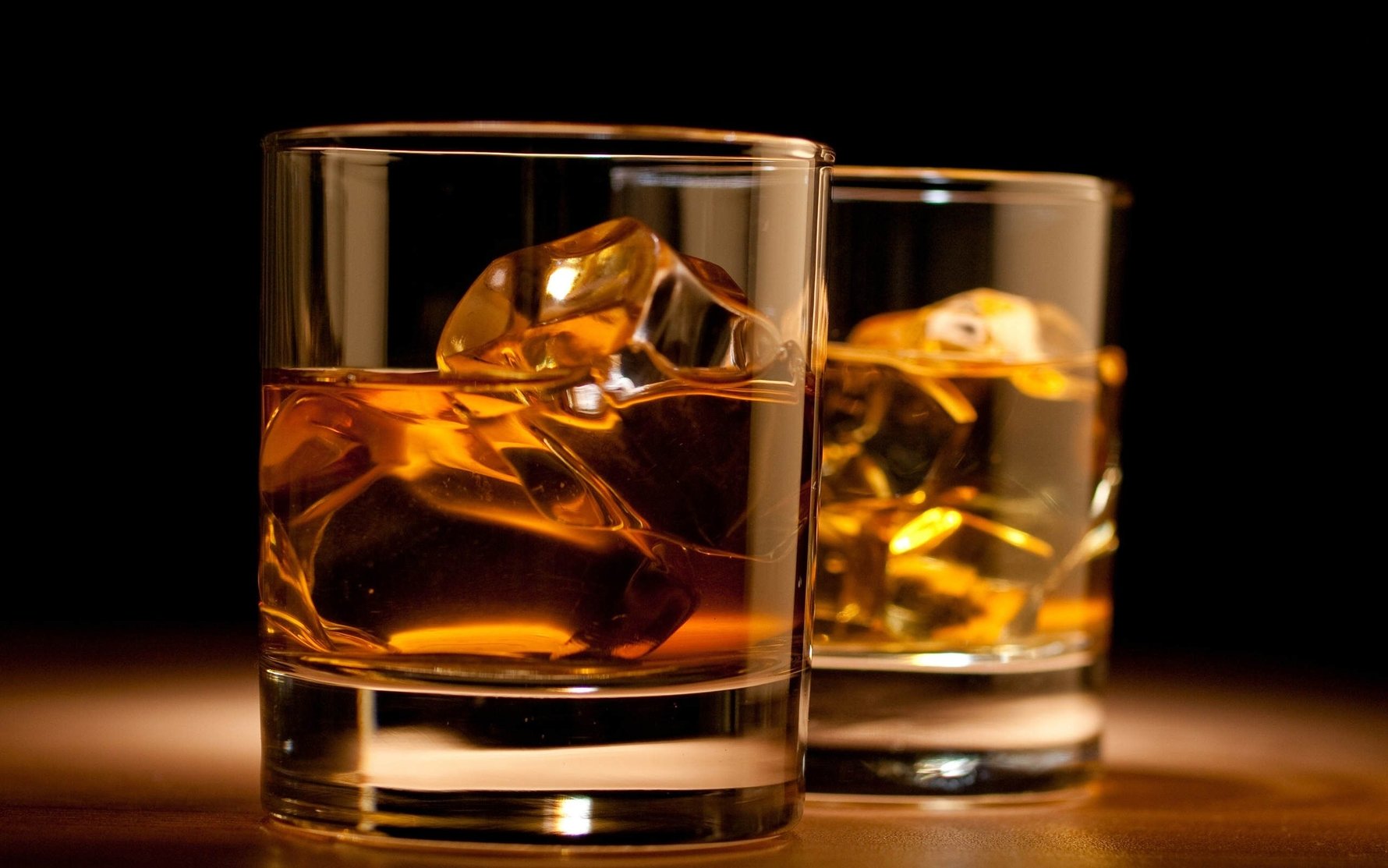 Frontier Beer - Best Craft Beer Online
If you love craft beer, you are no doubt looking for ways to support your local craft brewers in their hour of need. Best Craft Beer Online, the online shop of the Frontier Beers label, is a South African online shop that does exactly what it suggests. There's a wide range of beers on offer from brands such as Joburg's Mad Giant, Agar's Brewery in Muldersdrift, Jack Black and the uber-cool Little Wolf. 
SHOP ONLINE AT: www.frontierbeer.co.za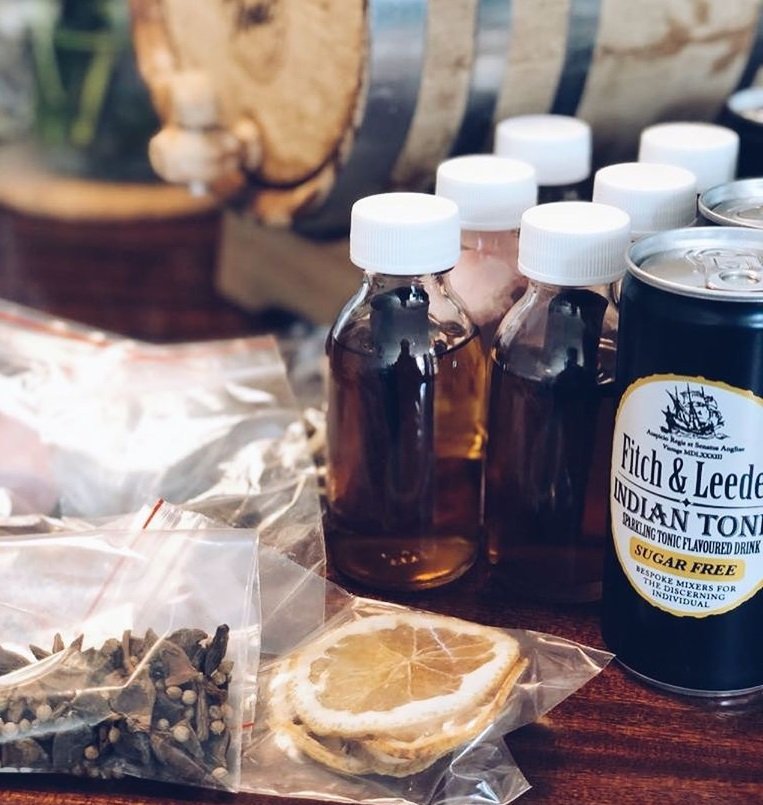 Cocktails to go
For next level drinks deliveries look to Joburg's top cocktail bars who offer bottled cocktail delivery services. Most bottled cocktails are available for delivery or in some case you can also drop by the bar and pick it up in person.
Sin + Tax
Pre-mixed by Sin+Tax's talented mixologists, their 500ml ready-to-drink bottled cocktails include the Cape Old Fashioned, Afrogroni, Dry Martini and 'Leaf Litter' which is probably the best G&T you'll ever drink.
ORDER ONLINE: Order online at sintaxbar.com.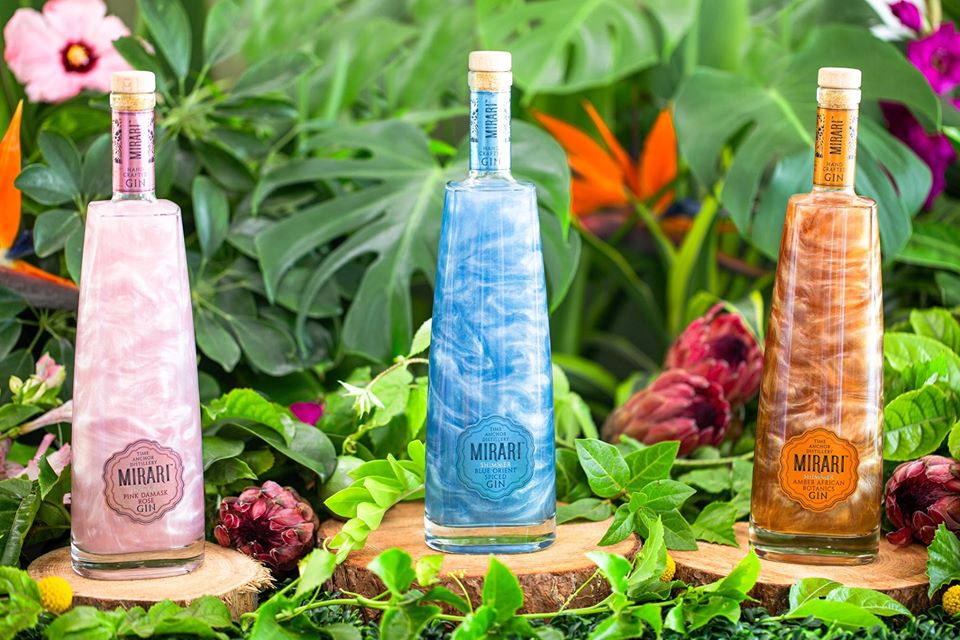 Locally made craft gin
Joburg has some fantastic craft gin distilleries and many of them also have their own online shops where you can order your gins directly. In particular we recommend:
Time Anchor Distillery
Shop online for a range of remarkable gins in all colours of the rainbow from the unique Mirari range. The colours are fun but the real magic is in the botanicals, such as the blue Oriental spiced, damask rose and amber African botanicals. You can collect from the distillery or have your stock delivered at a standard rate of R85.
SHOP ONLINE AT timeanchor.co.za
Flowstone 
Based in the Cradle of Humankind, Flowstone's award-winning 'African bush botanical gins' are made with unique distinctly African botanicals such as marula, wild cucumber and bushwillow seed pods. Order online with delivery at a cost of R50. 
SHOP ONLINE AT flowstone.co.za
Joburg's newest craft gin distillery opened in 2019 at Victoria Yards, with two unique botanical blends that make use of a variety of locally foraged botanicals, some of them even grown within the Victoria Yards complex. Unfortunately, Primal Spirits does not have an online store but you can order bottles by emailing info@primaldistillery.com or call +27 62 106 4561.