You've just finished an engrossing, but exhausting tour of Kraków's Wawel Royal Castle, and no amount of chakra vibes will soothe the grumbling of your tummy. It's time to find some food - fast - and refuel for the evening ahead. So what are the best restaurants near Wawel?

Well for starters, it's worth noting there are a couple of cafes with limited food options directly inside Wawel itself; that said, the city has been wise to keep Wawel a cultural and historical destination, rather than a commercial or even culinary one. None of the options inside Wawel are particularly worth considering for a proper meal unless your kid is already on the brink of a crisis, or you have time to kill before or between timed tours.

While there are an endless number of restaurants within walking distance in both the Old Town and Kazimierz, we've limited ourselves here to those options that are literally only a few minutes walk from one of the Wawel exits. You might be surprised to discover that there aren't dozens of restaurants right on the ramparts of Wawel; indeed the entire area around the castle complex is far less commercial than it might be if located in...say...well, anywhere in the US. For the highest volume of eating and drinking options after exploring Wawel, head back towards the market square via ul. Grodzka.

Below we list our top recommendations; follow the links for GPS locations, opening hours and other details.
 
Fine Dining Restaurants Near Wawel


COPERNICUS RESTAURANT
exclusive | tasting menu | views 
Exiting Wawel to the north (onto ul. Podzamcze) in the direction of the market square, deposits you right at the top of ul. Kanonicza, which is home to some of Kraków's most exclusive and exquisite restaurants. Chief among them is Copernicus, located inside the 5-star hotel of the same name. Consistently rated as one of the best restaurants in Kraków for the past ten years, Copernicus hasn't lost a step on the competition. If your aim is unforgettable elegance, this is it: dine in the beautiful Gothic cellars or on the summer terrace, with views of Wawel that will make you feel like you haven't even left the castle complex. When it comes to Copernicus' modern European cuisine, you'll want to try as much of it as possible, and you can thanks to 5- to 12-course seasonal tasting menus.



ART RESTAURANT
tasting menu | wine pairing | garden
Located in another gorgeous medieval townhouse on ul. Kanonicza, Art restaurant opened in 2018 and immediately won a World Luxury Restaurant Award for 'Best Restaurant serving Polish Cuisine' in the world. Whether it's better than its neighbours is grounds for debate, but there's no doubt that Art is among the city's top restaurants in terms of location and taste. To wit, Art only offers tasting menus, and boasts a peerless wine cellar, as well as signature cocktails. Make sure you have a reservation in the evenings.



POD NOSEM
regal | seasonal | local
Literally the first restaurant on ul. Krupnicza, Pod Nosem completes (or commences, rather) a fine dining trifecta of the city's best restaurants, right near Wawel Castle. Offering modern Polish cuisine made from the finest seasonal ingredients, Pod Nosem distinguishes itself with its warm, intimate atmosphere, impeccable decor and professional service.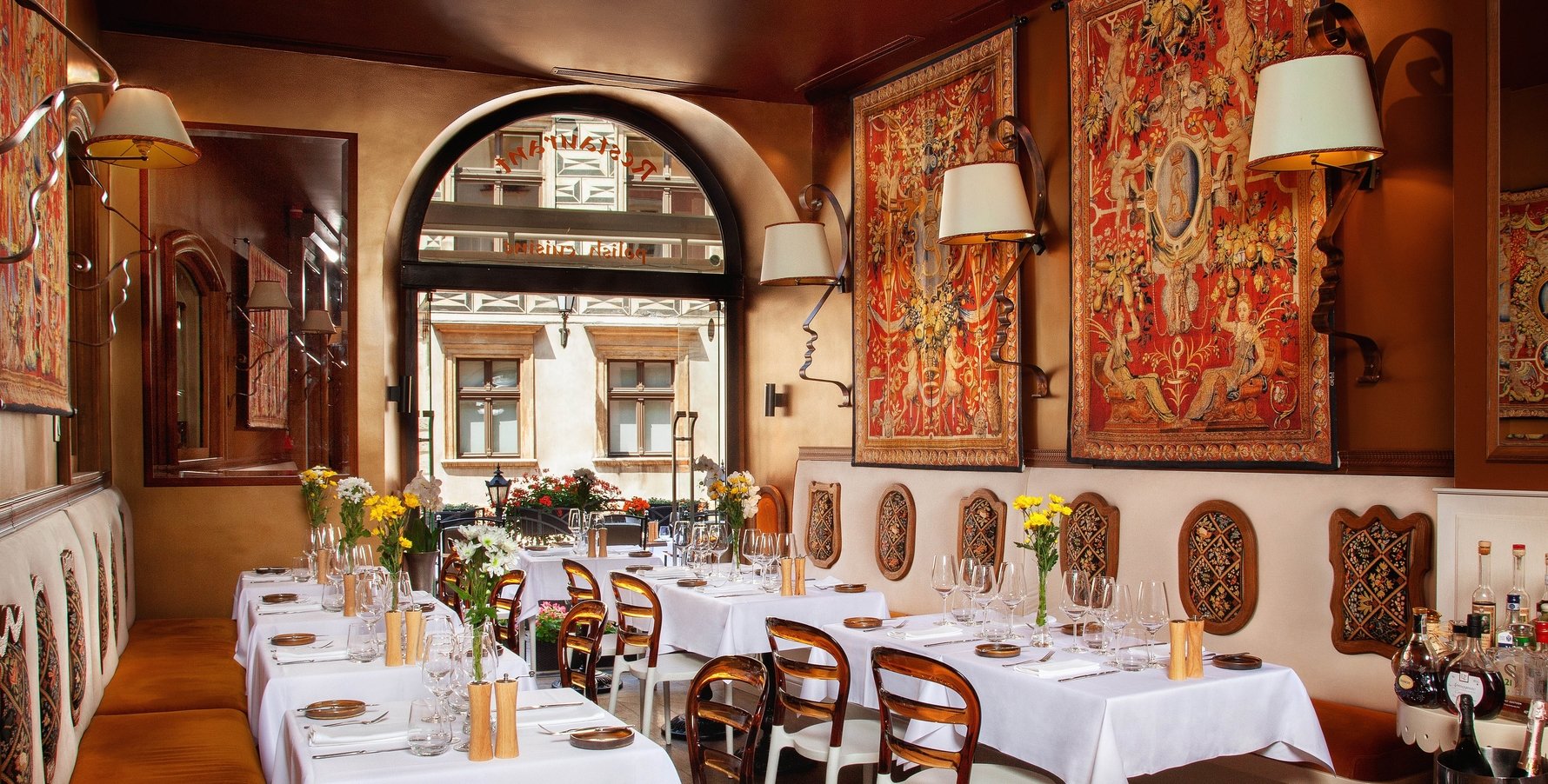 FIORENTINA DOM POLSKI
design | garden | steak
Located in one of the last locales on Grodzka before Wawel, Fioretina offers contemporary European cuisine in a gorgeous interior that balances rustic touches with gleaming fixtures. As such it feels both refined and relaxed simultaneously. Large enough for groups, you should be able to score a table in the afternoons, but it's always wise to reserve in evenings.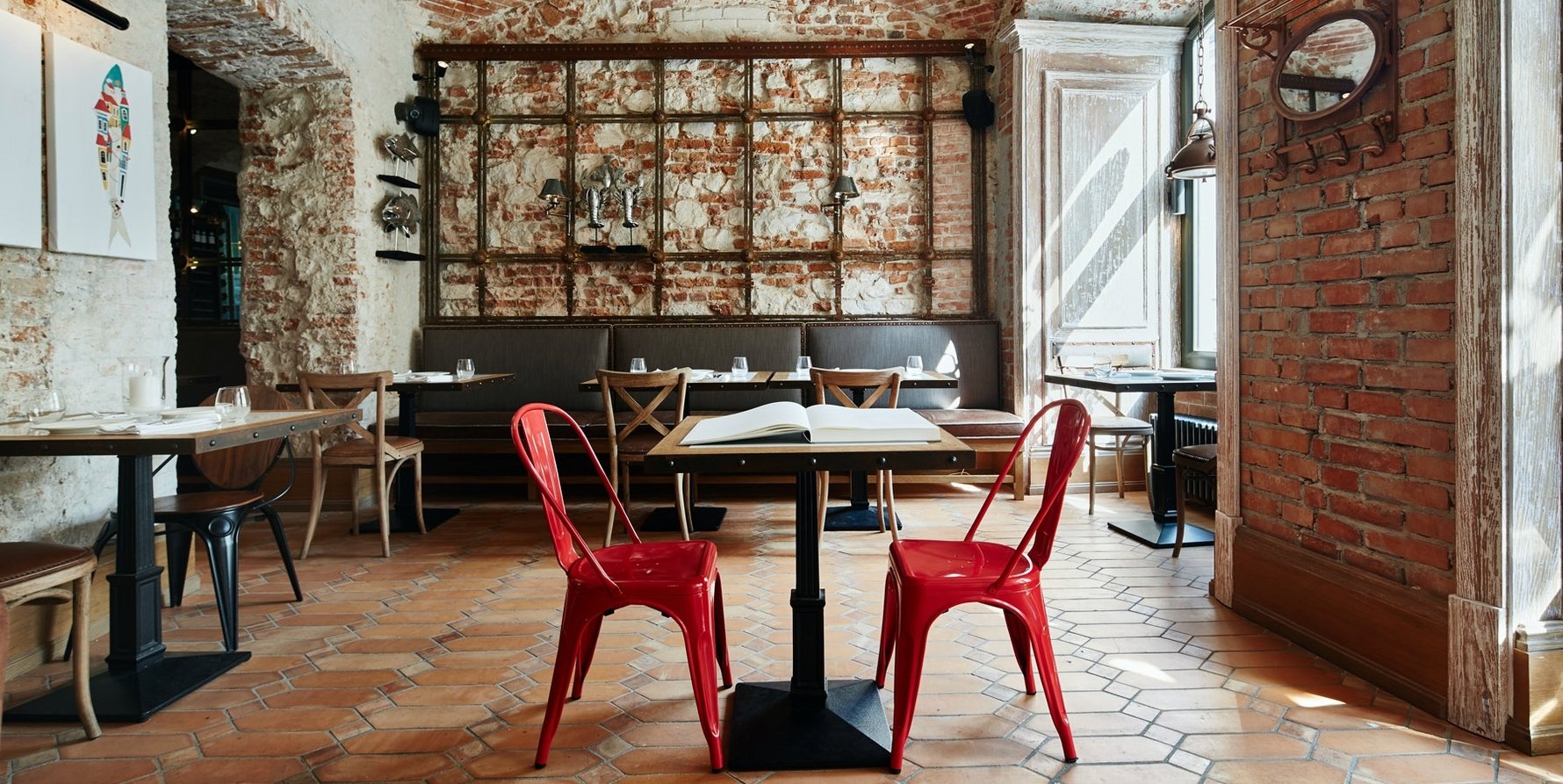 LA CAMPANA TRATTORIA
garden | italian | romantic
With spot-on decor, quality Italian food, and romantic medieval cellars, La Campana falls firmly into Kraków's upper middle-class category of restaurants that are highly competent and very worthwhile. But in the summer it boasts one of the very best gardens in the city, making it one of Kraków's most profound eating experiences. Full of singing birds and creeping ivy, this is one better suited for couples than kids.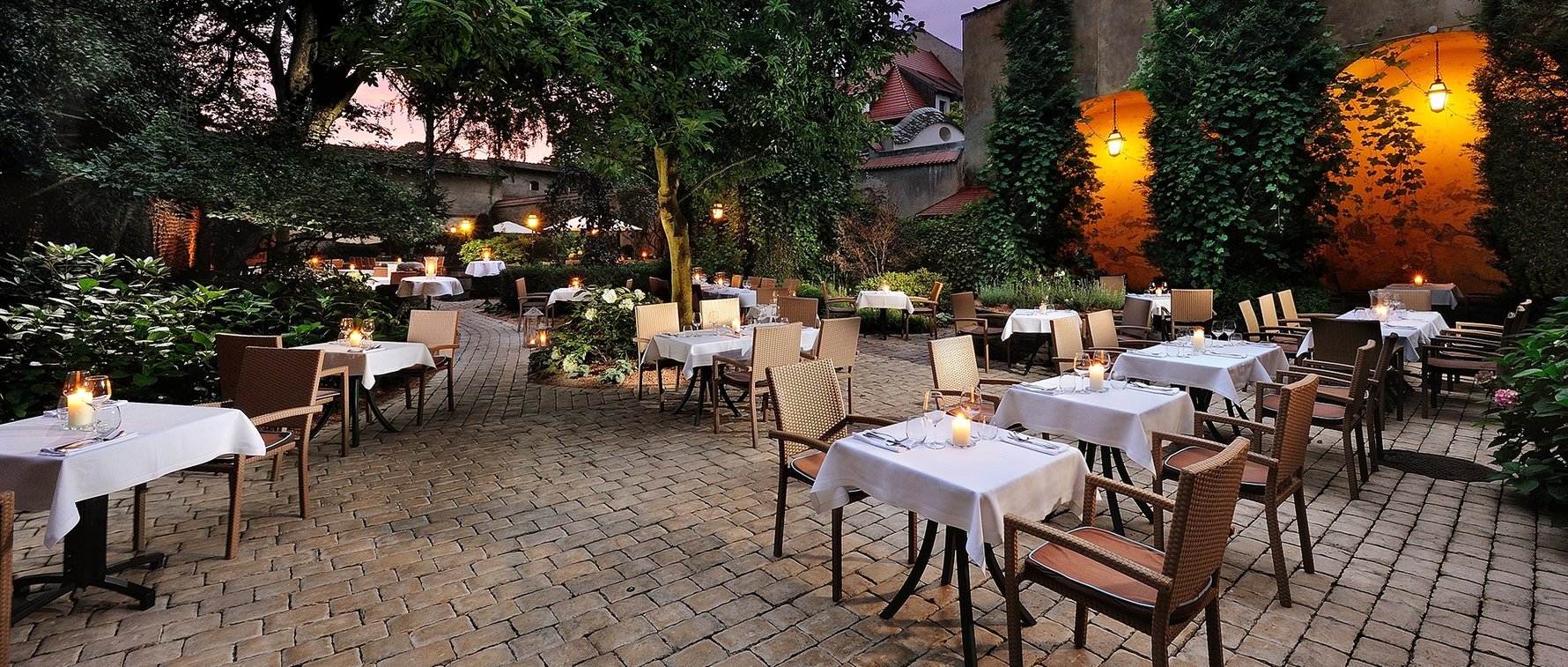 Casual Dining Restaurants Near Wawel

BROPUB CRAFT BEER & BURGERS
multi-tap | pub grub | outside seating
Maybe after a trip around Wawel, the main thing you want is a beer? Though it's a tiny bit further than the other places listed here, head to the garden of BroPub - the flagship brewpub of Brokreacja, a local microbrewery based just outside Kraków. Kraków has a few breweries, but Brokreacja is one of the best, with a wide range of their delicious ales on draught. They also offer burgers and other pub food, and most of the space is outside in their courtyard garden.


POD WAWELEM
beer hall | play area | polish
Perfect for families and large groups, this Austrian-style beer hall boasts huge portions of cheap local food, litre beers, and a fantastic indoor playground for kids. Despite plenty of space inside and out, it's still popular enough to create queues at the door, and the staff seem to use the endless bustle and racket inside the restaurant as an excuse for not being particularly attentive or accommodating. Still, it's cheap, kids will love the play area and even probably eat the food.