Warsaw is hardly the first city that springs to mind when it comes to festive holiday cheer. The city's modern skyscrapers and austere socialist architecture don't exactly inspire visions of sugarplums or fit in amongst the gumdrop-gabled gingerbread villages of the Hallmark imagination. With climate change increasingly dimming the chances of snow, things must be more dreary than ever in the months of December and January…

Let's slap that notion right out of your head (whap!). In fact, Warsaw is arguably its best self during the holiday season, when decorative lights illuminate the main thoroughfares, open-air holiday markets spring up across town, families and friends come together over well-loved traditions, comfort food feeds the bellies, and the entire city seems to be giddy with mulled wine and glowing with good will. For visitors who may not be intimate participants in all of the season's predominantly Catholic customs and traditions, there is still much to experience and enjoy, so let's run you through the highlights.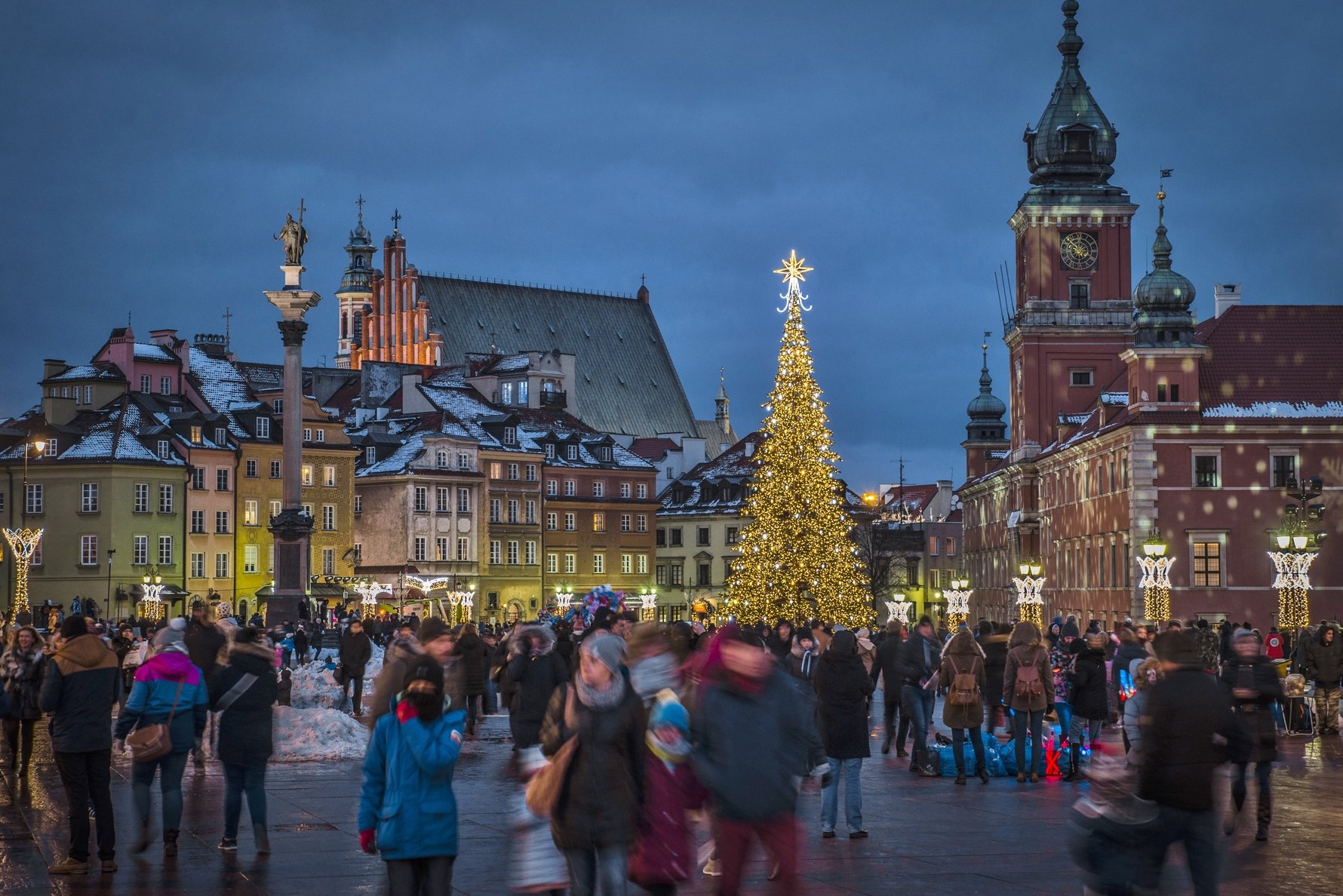 Holiday Illuminations
It seems that the capital is keenly aware of its reputation as a cold slab of grey post-communist humbug because every December and January it goes to great lengths to brighten itself up. What lengths exactly? Almost 700km according to the city's own estimation of how far its holiday decorations would stretch if laid out in a line (basically all the way to Vienna!). Around Warsaw they cover about 20km, illuminating the streets of the Old Town and the major thoroughfares of ul. Krakowskie Przedmieście, ul. Nowy Świat and ul. Marszałkowska. As such, the Old Town, the Royal Route and Wilanów (keep reading) are the best places to really soak up Warsaw's winter magic, where the decorations go beyond simple lights on strings but include entire illuminated installations along the way. Best of all, Warsaw keeps its lights on well past Christmas and all throughout January to keep its cold, grey reputation from creeping in until February.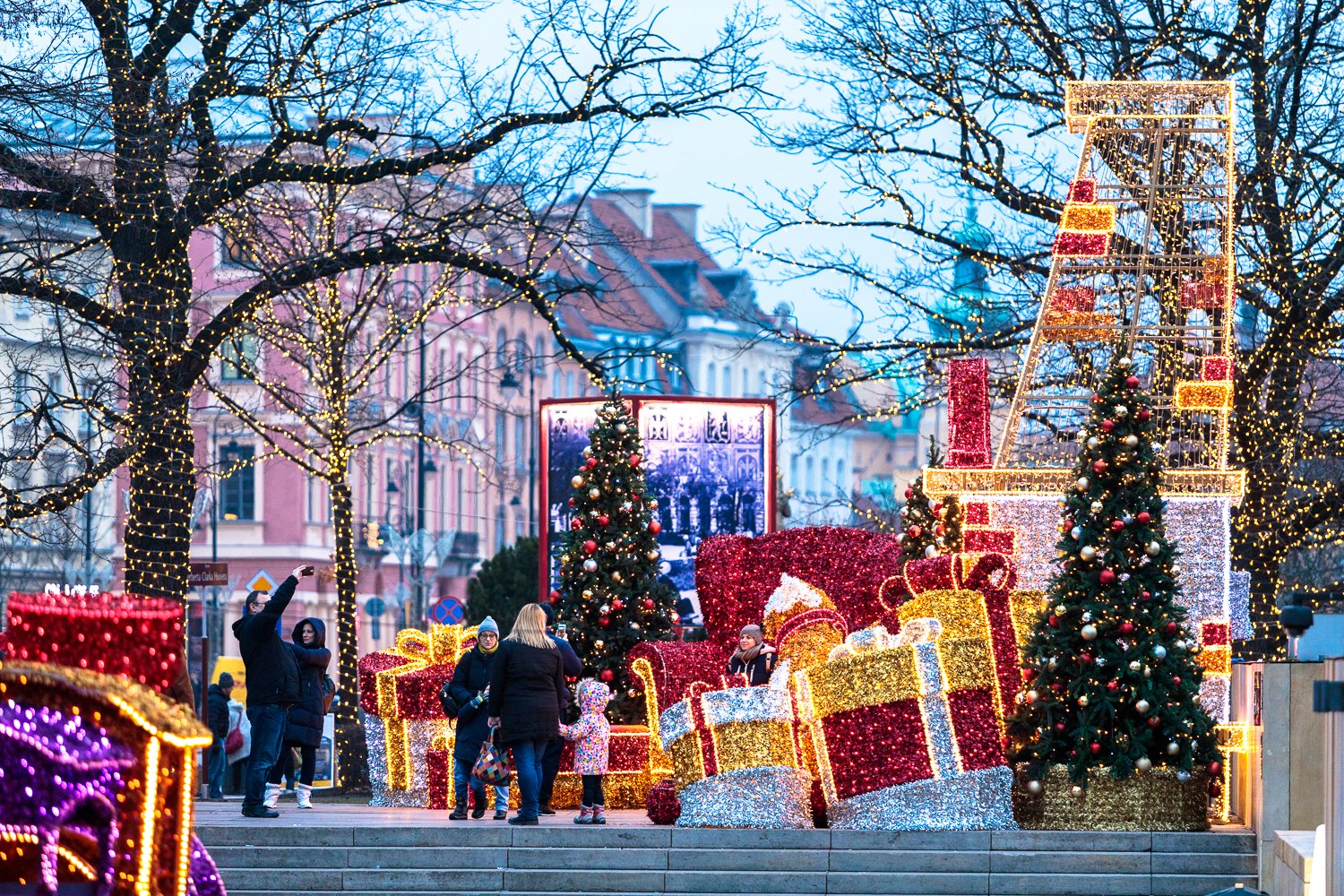 Illuminated sculptures will take you to underwater depths, forests, meadows overflowing with flowers, and even up to the sky among the clouds and the sun. This beautiful spectacle, located in the Botanical Garden right next to Łazienki Park, is like something out of a dream; large sculptures of tulips, rainbows, jellyfish, birds and many more are lit up in bright lights throughout the garden. Visitors can wander through the garden and see all kinds of neon and illuminated flora and fauna set against the dark of night in an event that can really only be called magical. Bring the kids, or go as an adult -- this exhibit is for everyone! Tickets are 46 zł for everyone or 33 zł at a discount and this runs through February.   Each year the gardens around Wilanów Palace also become a colourful and festive wonderland of lights, as literally thousands of tiny LEDs trace the baroque contours of the sculptures, gardens and plants. One of Warsaw's most beloved holiday traditions, almost every local family turns out at some point during the long festive season to see these impressive illuminations, and you should too. Some areas of the garden are even programmed to change their lighting in sync with the sounds of Chopin and other music every 15-30mins -- if that's not enough, there's a lit-up Musical Garden of Dreams which plays music, and this year also features an illuminated 75-meter-long tunnel filled with classical music. There is also a glowing portrait gallery where kids can search for the hidden otter in some of the Wilanów museum's most famous paintings. The show opens at 16:00 and goes until 21:00 but note that the last entrance to the gardens is at 20:30. The whole light show started in October and lasts through February.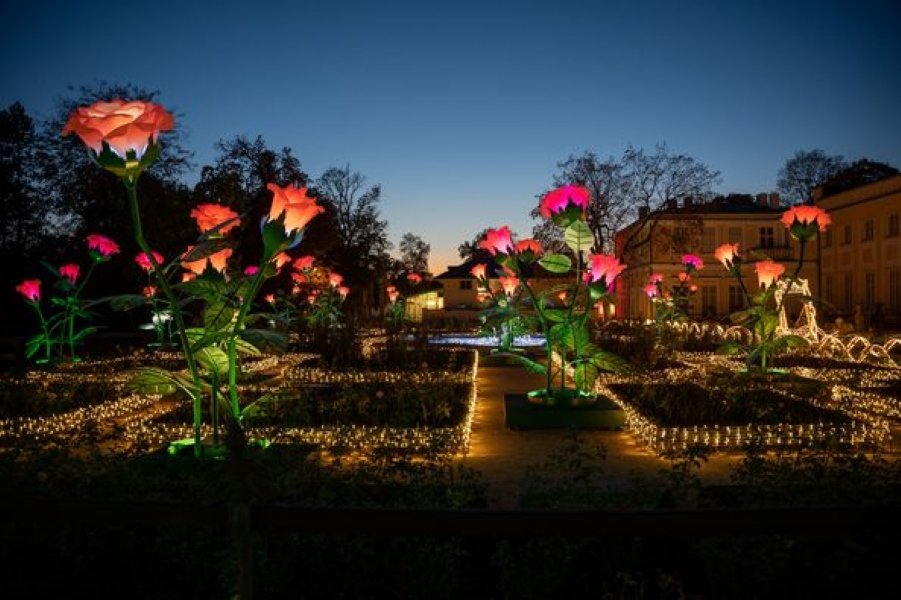 In addition to the illuminated gardens, custom animations are projected on the facade of the palace using 3D mapping technology on Friday, Saturday and Sunday evenings only at exactly 17:30, 18:00, 18:30, 19:30, 20:00 and 20:30 (after Feb. 11 the first show is at 18:30). Each show incorporates art, light and enchanting Baroque music with bits of history and whimsy, and each 15min show is different; that is to say that if you stay all night freezing your extremities, you'll be rewarded with five different animations.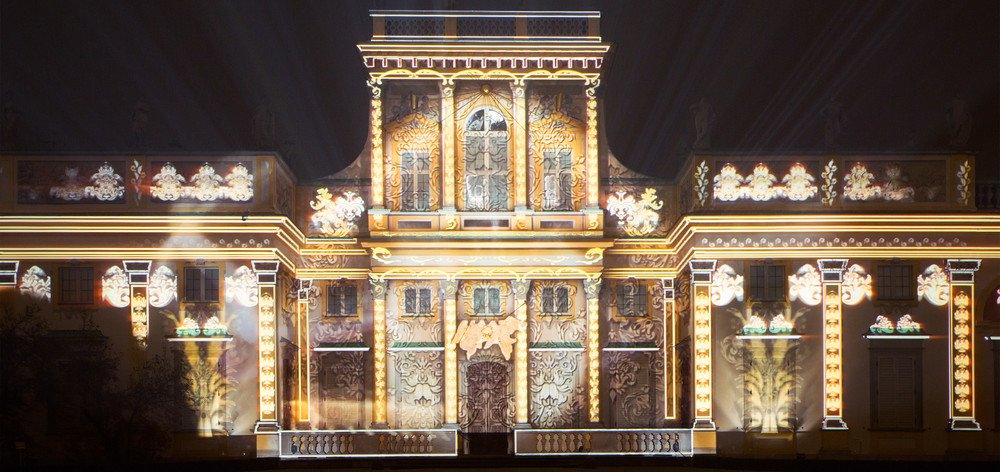 In contrast to most Polish cities, which turn their market squares into crammed Christmas fairs this time of year, Warsaw flexes its capital city credentials by turning practically its entire Old Town district into a winter wonderland of festive sights, sounds and smells, illuminated with thousands of decorative lights. Arguably the most magical Christmas market in Poland, the handsome wooden huts of Warsaw's holiday fair stretch from Plac Zamkowy, along ul. Podwale and the city's old defensive walls, all the way to the Barbican, and then onto the Old Town Square, which also hosts market stalls and an ice rink around the Warsaw Mermaid. That's quite a lot of ground to cover, and along the way you'll find plenty of unique propositions for presents and gifts, from holiday decorations and handicrafts to toys, sweets and local food products. Also don't miss trying some traditional Polish dishes, served hot around the market - oscypek (smoked cheese), kiełbasa and kaszanka (black pudding) to name a few, and make sure you treat yourself to some grzaniec (hot mulled wine) or miód pitny (mead). Once you've exhausted yourself walking around the market stalls, lace up your skates and try to impress the busty onlooker at centre ice. The rink opens in December.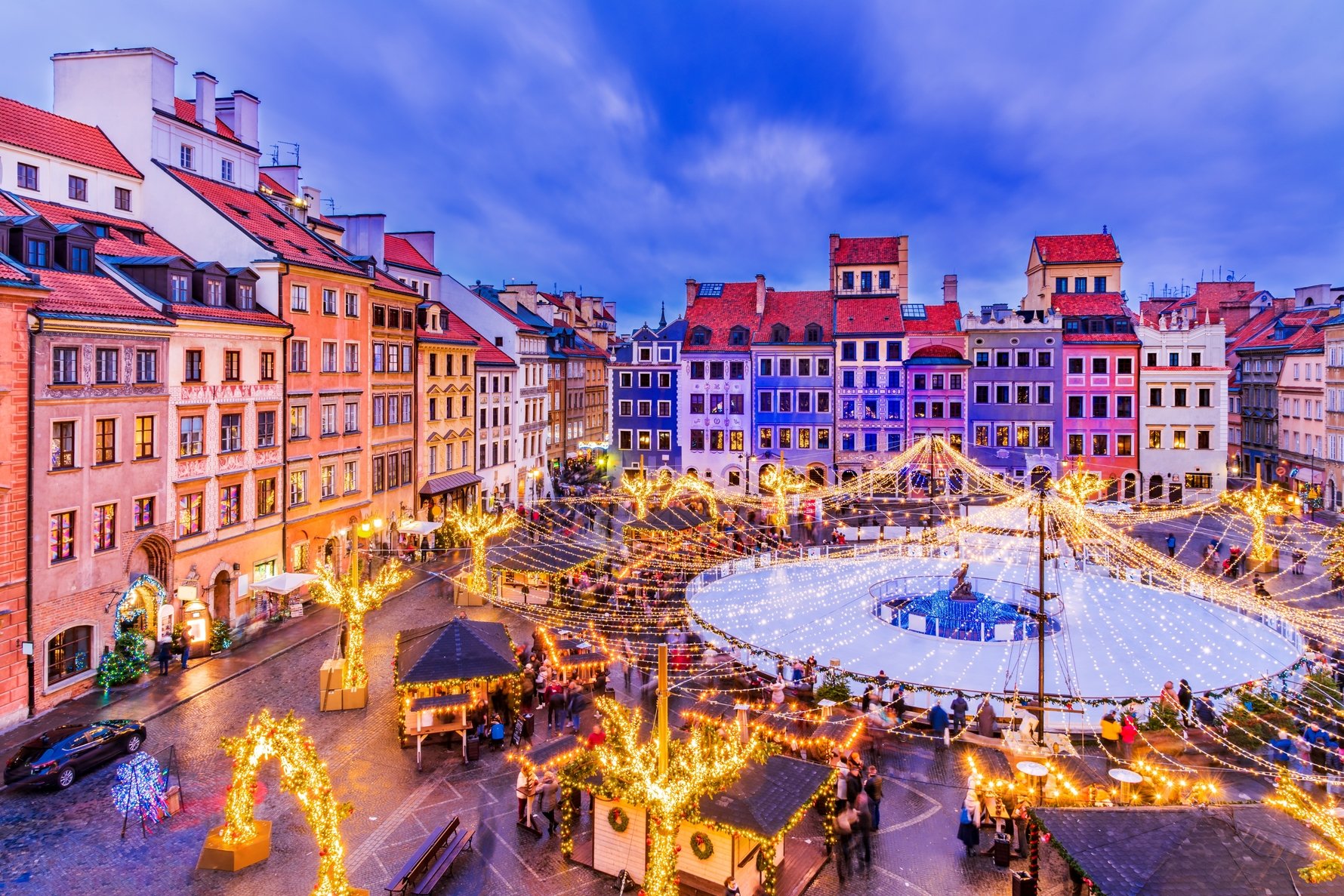 A short walk north of the Old Town you'll find Multimedia Fountain Park, whose main attraction is - can you guess? - a spectacular fountain that can spray 800 cubic metres of water 25m into the air as part of a stunning show combining light, sound, water and lasers. The achieved visual effects include Warsaw's iconic Syrenka (mermaid) moving through a curtain of water. In winter these shows are set to popular holiday music and take place on-the-hour from 16:00 to 20:00 (last show) until the end of January. Admission free and super popular, get there early to enjoy the beautifully decorated park, which includes a light maze, and stake out a seat. The light show starts in December.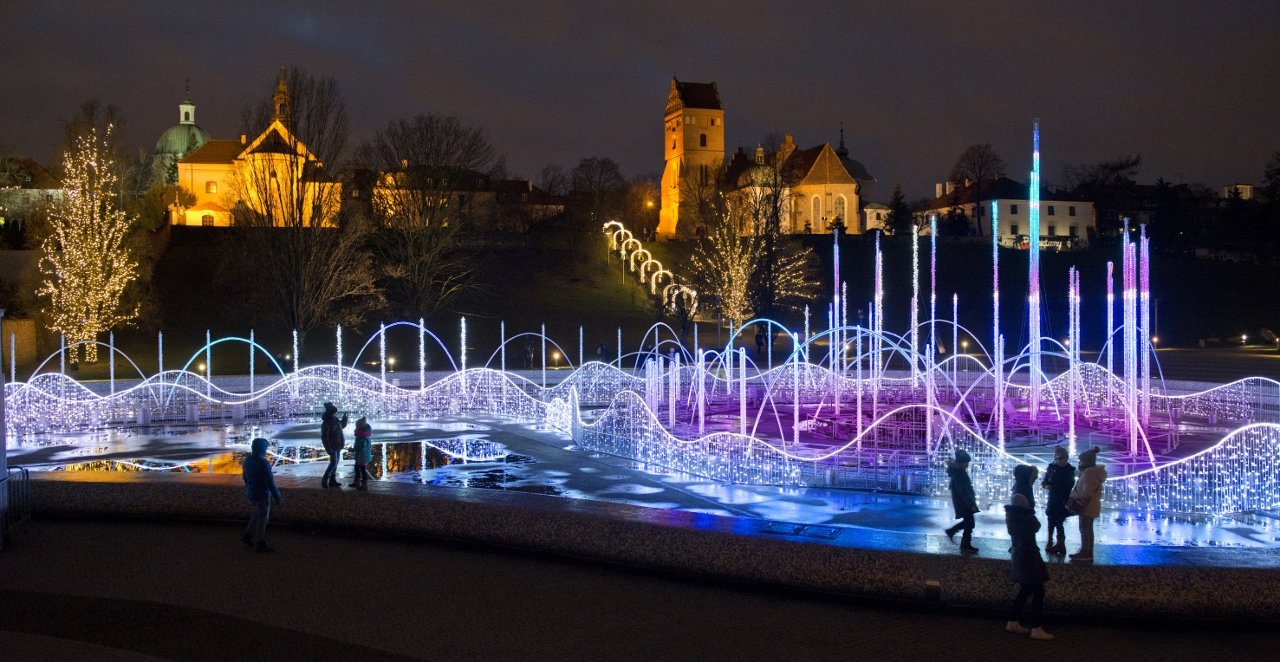 Poles are crazy about winter sports, but you may have observed that Warsaw is a bit flat. No bother, if you haven't got a hill, build one! That's certainly the case with Górka Szczęsliwicka (Szczęśliwicka Hill) which started out as a dumping ground for rubble after World War II, and was later used as a general refuse dump. It was only in the late 1960s that the mound of rubbish was covered with earth to be turned into a park, and it's featured a ski centre since the 1980s. Located in the Ochota district, this is the tallest hill in Warsaw, and though it only measures 152m, it's certainly well-equipped. Modernised in 2020, it features rental facilities, ski lifts and you can even take up skiing/snowboarding lessons. This will be open all week from 10:00 to 20:00. 
New Year's Eve 2023
If you're in Warsaw for New Year's Eve and looking for a raucous night to remember forever, you'll be happy to know that your options are myriad. Known locally as 'Sylwester' (like the cat, or the Stallone if you prefer), on the last night of the year every bar, club, restaurant and hotel in town will be hosting a private all-night New Year's Eve bash. These events are typically ticketed and very expensive, so make sure you've planned in advance or you might not get that midnight kiss from a stranger.
 
In most years the city would provide you with the exciting fallback plan of joining tens of thousands of people on Plac Bankowy, for Warsaw's New Year's Eve gala. Involving an unbelievably complex stage set-up and short sets by the biggest national pop stars, the event is otherwise known as the 'Polish Super Bowl Halftime show.' 

This year, for the holidays, Warsaw will see four free concerts, one ticketed concert and a New Years Eve concert -- though the details of that are not available yet (check back here over the coming month!) 
  Despite a damper being thrown on mass non-denominational mayhem, Catholic traditions must go forward. Three Kings Day, known as 'Epiphany' in most of the west, is observed on January 6th and marks the end of the holiday season in Poland (though carolling continues, and decorations generally stay up until February). A national bank holiday, Three Kings is celebrated with colourful and grand processions in most major Polish cities, in which the three wise men - Kaspar (aka Casper), Melchior and Balthazar - make their way to the nativity to see the baby Jesus. Warsaw, being the capital of course, has the largest Three Kings procession in the world (according to the organisers), and it is indeed something to behold. The procession generally involves the three wise men riding on camelback amidst colourfully costumed courtiers as carols are sung by a massive crowd wearing paper crowns. Plac Zamkowy is ground zero for the procession which begins at 12:00 and winds down Krakowskie Przedmieście to Plac Piłsudskiego, where there is a live nativity and more singing and festivities. Check back here for more details as we get closer to the day.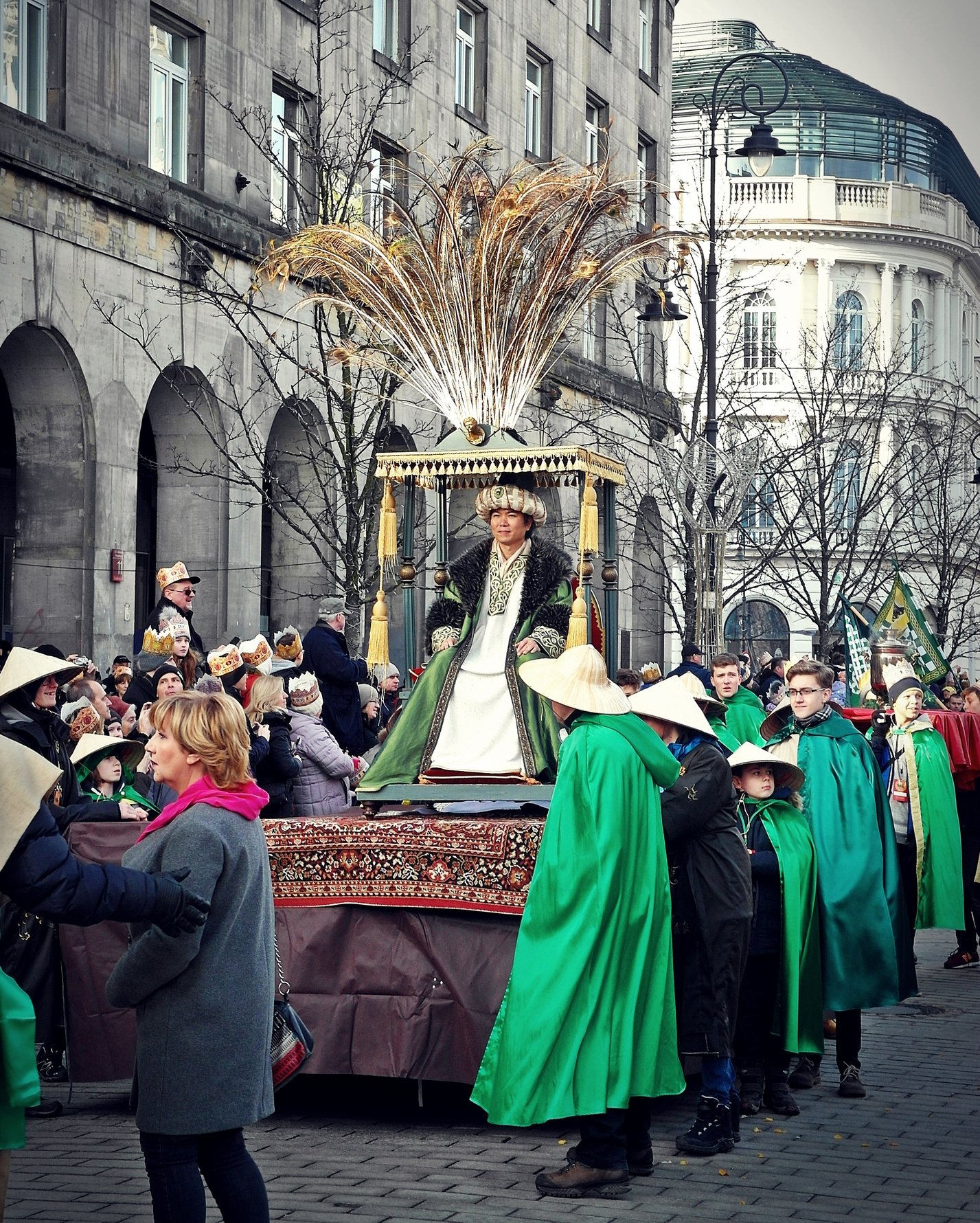 Say It Like a Local
Lastly, if you're going to be in Poland for the holidays, you need to know how to give those season's greetings in the local vernacular. Repeat after us:

"Wesołych Świat..."
Veh-so-wick Shvee-ont... (Merry Christmas…)
"...i Szczęśliwego Nowego Roku!"
...ee Shchen-shlee-vay-go No-vay-go Row-koo!
(...and Happy New Year!)