The independent city guide to Zurich!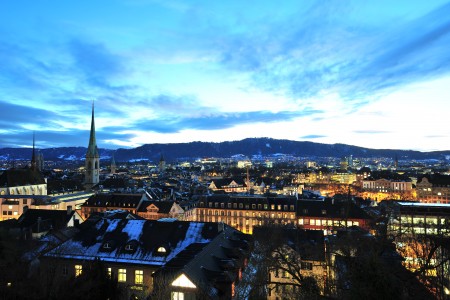 Spring tends to arrive in Zurich with a bang
. A bang at six o'clock, that is! That's when the head of the snowman-like
Böögg
explodes in the centre of Zurich (or a little later), on April 13 this year. This cruel execution of the snowman – and winter with it – is part of the local custom called
Sächsilüüte
, which is unique to Zurich. It's accompanied by a large procession which is quite a spectacle. But some citizens of Zurich – and even more so the Swiss from neighbouring cantons – sniff at it. For them,
Sächsilüüte
is just the Zurich establishment showing off in their usual arrogant way.
Big city Zurich is
not popular everywhere in Switzerland. But it's just the usual neighbourly bickering you get elsewhere too.  And Sächsilüüte is cultural heritage! Actually, it's on the national inventory of living traditions. (Which really does exist:
www.living-traditions.ch
). Switzerland has proposed eight of these to be designated world intangible cultural heritage by the UN. The shortlist does include some surprises – and things that go bang. Avalanche management for instance, which is done by throwing explosives at snowy slopes. Or Swiss graphic design.
Sächsilüüte
, however, did not make it onto the list. Maybe the neighbours weren't quite ready for that.