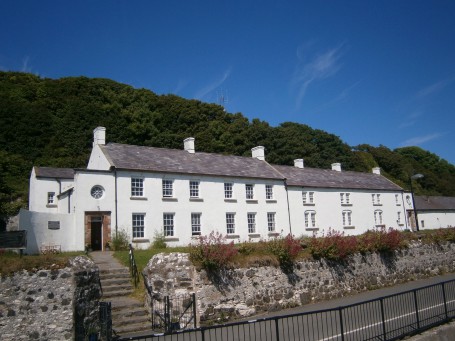 Overnighting on NI's only inhabited island holds more than a touch of the Robinson Crusoe's. Stretching seven miles from tip to tip, Rathlin's distinct L-shape lies just six miles from Ballycastle and 15 miles from Scotland's Mull of Kintyre.

The island may be one of those places you see on a map and think 'I keep meaning to go there', but with regular ferry crossings, several accommodation options and such a fascinating story to tell, our advice to you is just do it.

Rathlin Island Ferry Ltd. operates several daily crossings connecting Rathlin with Ballycastle making it a very streamlined and affordable trip. Sailing time is 25mins on the passenger-only Rathlin Express and 45mins on the larger MV Canna which also carries a few vehicles – though, thankfully, tourist cars are not allowed on the island.

The Manor House (t. (+44) (0)28 2076 3964, www.rathlinmanorhouse.co.uk) looms large on arrival at Church Bay. This beautiful late Georgian whitewashed dwelling is owned by the National Trust and run on a B&B basis. The views are, unsurprisingly, phenomenal, with its ten rooms fronting the harbour and looking out towards the NI 'mainland'.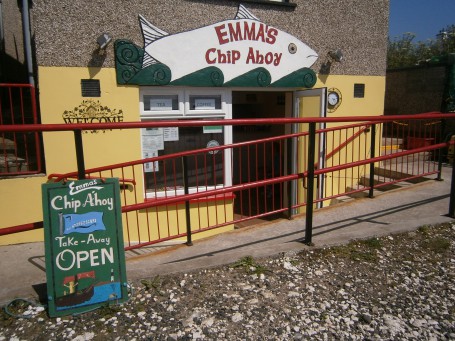 Beyond Manor House, food is available at the award-winning Emma's Chip Ahoy (the crab burgers are excellent), McCuaig's Bar (with pool table and free WiFi) and the Harbour Cafe. A few more B&B, self-catering and hostel options cater for all budgets.

Rathlin may have around eighty residents, but the population is significantly swelled in the summer months with the arrival of tens of thousands of seabirds. From May to August, puffins, guillemots, gannets and kittiwakes call its craggy cliffs home. Two minibuses (payable) run daily from the ferry to the RSPB's Seabird Centre at the West Lighthouse (currently closed for lighthouse renovations).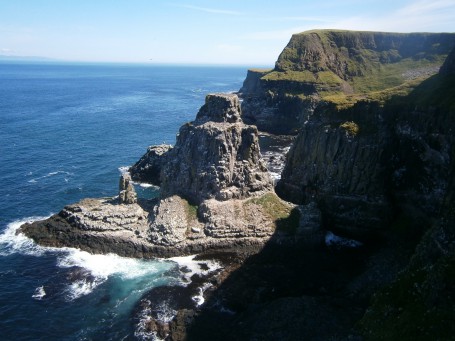 Descend 89 steps and you're rewarded with the magnificent sight of NI's largest seabird colony. What at first seems like a homogeneous swarm of white dots soon comes into focus as RSPB volunteers hand out binoculars and telescopes and reveal the amazing spectacle. The upside down lighthouse – the red light looking like it has fallen from its towering perch – is yet another quirky aspect of this unique island.

Exploring the undulating landscape on foot or by bicycle (cycle hire is available on the island) is a must. From the National Trust-owned Ballyconagan Waymarked Trails to the seal colony on the eastern tip, every road leads to a new 'wow factor' view or up-close encounter with nature.

Delve into the island's precarious past at the compact yet replete Rathlin Boathouse Visitor Centre and read up on the 8th Century Viking pillage, 16th Century massacre, numerous shipwrecks (including WW1 Royal Navy flagship HMS Drake) and a certain meeting between Robert the Bruce and a cave-dwelling spider.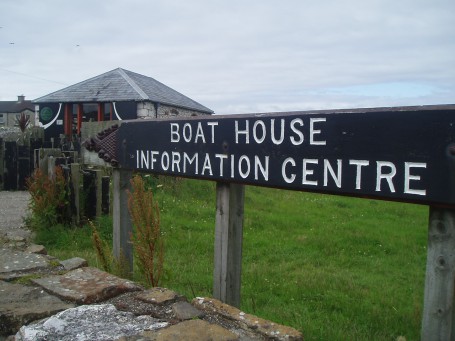 Marconi's first commercial wireless telegraphy link (between Ballycastle and Rathlin's East Lighthouse) in 1898 and Richard Branson's 1987 trans-Atlantic balloon crossing splashdown complete the island's modern lore.

As local destinations go, they don't come much more enchanting than this. In fact, you may return to the rat race and pine for the quieter life left in your wake. For lots more info, check out the website listed above.