Alcohol & Tobacco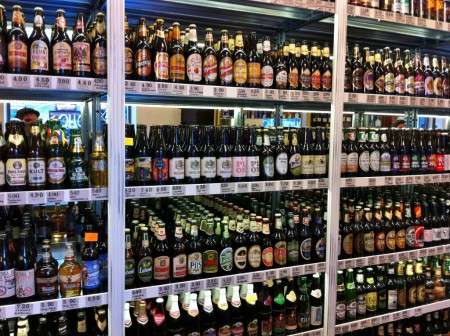 Polish microbrews stock the shelves in Regionalne Alkohole.
vodka
(and maybe a dodgy moustache). The Poles have been distilling and draining vodka since the early Middle Ages, and Poland can make a legitimate claim as the spirit's primordial homeland. As such, you should put it at the top of your souvenir list, even if it's not to your taste. You can't walk a block in this city without passing a church and an alcohol shop, so you've you​r choice of temples. 
Belvedere
 and 
Chopin
 are the elite brands you'll find in fancy gift sets, but don't miss 
Żubrówka
 (bison grass vodka), 
Krupnik
 (herbal honey vodka) and 
Żołądkowa Gorzka
 (bitter stomach vodka). That's quite a shopping list.