Celje In Your Pocket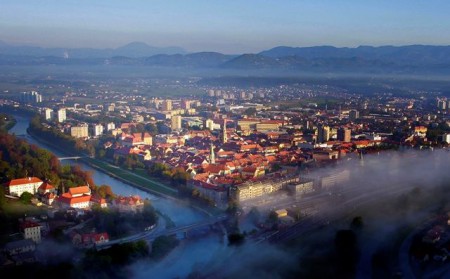 Over the past two millennia the city has seen its
fair share of ups and downs
. After becoming a boom town during Roman times, it was virtually absent from the historical record until the 12th century, and then a regional powerhouse under the rule of the ill-fated
Counts of Celje
, only to take an historical backseat again until its re-emergence during the 20th century.
Nowadays the city manages to perfectly blend its laid-back provincial spirit and wealth of
cultural sights
and activities, with modern development and an ample selection of
hotels
,
restaurants
and
shopping centres
, as well as a flourishing
arts scene
and active
nightlife
.
The surrounding municipalities of Laško, Dobrna, Vojnik and Štore all compliment their larger neighbour with unique and varied attractions of their own. From world-class health resorts and spas to charming tourist farms and idyllic hilltop villages, the region is brimming possibilities for visitors. Located less than an hour's drive from the capital Ljubljana, Celje and its surroundings are a weekend away just waiting to happen!