There's never been a better time to get in the kitchen and if like us you love supporting local, here's our pick of seven tasty cookbooks to get stuck into written by local chefs and culinary stars.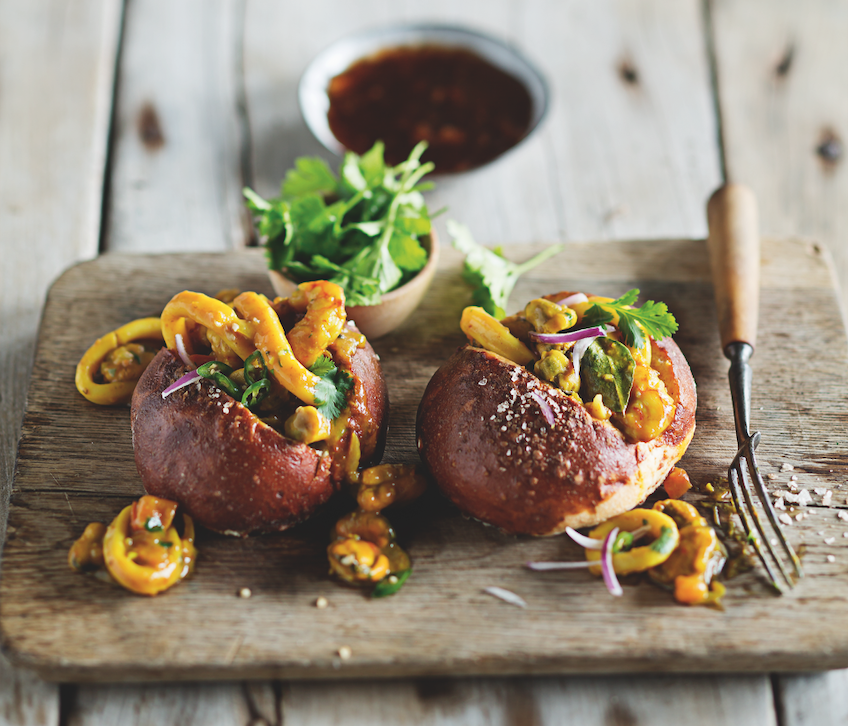 Siba Mtongana is a radiant cook – and Welcome to My Table is a fun and energetic cookbook that makes you feel as if you have a good friend in the kitchen to guide you. This is a cookbook for busy people, who want a beautiful meal on the table but don't have hours to source rare ingredients and to prepare them. A celebration of family, of the joy of coming together to share food and of combining simple ingredients in fresh new ways to produce colourful and nutritious meals, Siba's philosophy is that food is all about expressing love.

Siba has been called the "Queen of Convenience" as she finds the short routes to creating meals that look as if you spent hours in the kitchen. The family photo at the front of the book is a clue – with adorable toddler twins anyone would be challenged to find spare hours for cooking. 

The book first came out in 2015 and was self-published. Five years later Siba is a national personality and this is the updated version that has been given a signature treatment. It's a fun book to page through, and enjoyable to read. It's also handy, with plenty of tips and convenient information like conversion tables and QR codes that allow you to access the video versions of some of the recipes.

TRY IT: Braaied corn salad with basil pesto | Seafood bunny chow | Siba's Red Velvet Delight Check out three recipes from the book here.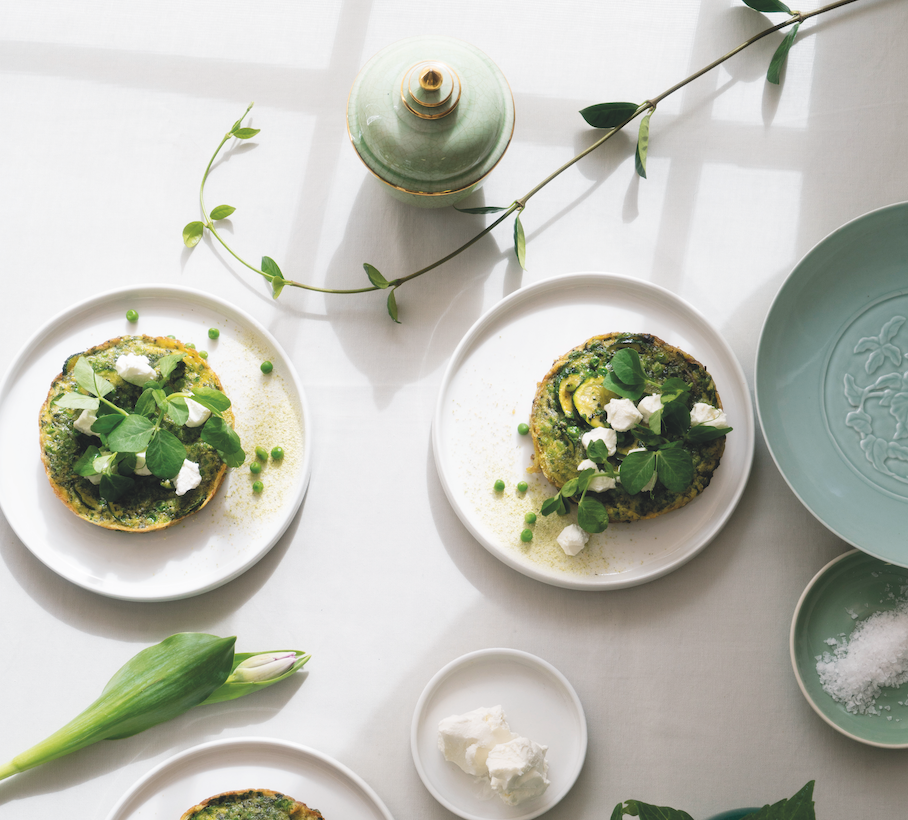 Natasha Sideris is a pioneering force on South Africa's food scene, and now globally, with her restaurants in Dubai. In 2005 she opened her first tashas, a brand that is now synonymous with a philosophy of fresh, beautiful and healthy food, seductively plated and styled, and drawing inspiration from the world's finest, and most exciting, cuisines. Her philosophy centres on the magic of entertaining, with the food as centrepiece of an elegant landscape. 

Tashas Inspired: A celebration of food and art is her second recipe book and considerably larger in size and ambition than her debut. It's a coffee table tome, lavishly produced and beautifully photographed that takes the reader on a journey of food across the world, combining inspiration from food, art, decor and even music to give you a license and inspiration to entertain and it is even accompanied by a Spotify playlist for each section curated by @DJ_Scarf. 

The book's incredible photography was all shot in Athol over a period of four months where the test kitchen space was styled for each theme to conjure up a Parisian bistro, a New York deli, a Spanish tapas bar, a Greek taverna, the Levant kitchen and even an English country home. Each comes with a menu of dishes that include a number of courses and small dishes, as well as artful drinks including a recipe for grapefruit martini and a countryside inspired drunken cherry Champagne. 

Each chapter has an introduction that makes for enjoyable reading, as well as tips for recreating the theme when entertaining. The recipes are each confined to one page of text and they vary in levels of complexity. There is something for any cook to try, from the simplicity of roasted cauliflower to the intricacy of a baklava mille-feuille.

An amazing gift to readers, a sensory feast that also offers up practical recipes and ideas for entertaining. 

TRY IT: Cold yoghurt soup | Pea, courgette & goat's cheese frittata | Sole Meunière Check out three recipes from the book here.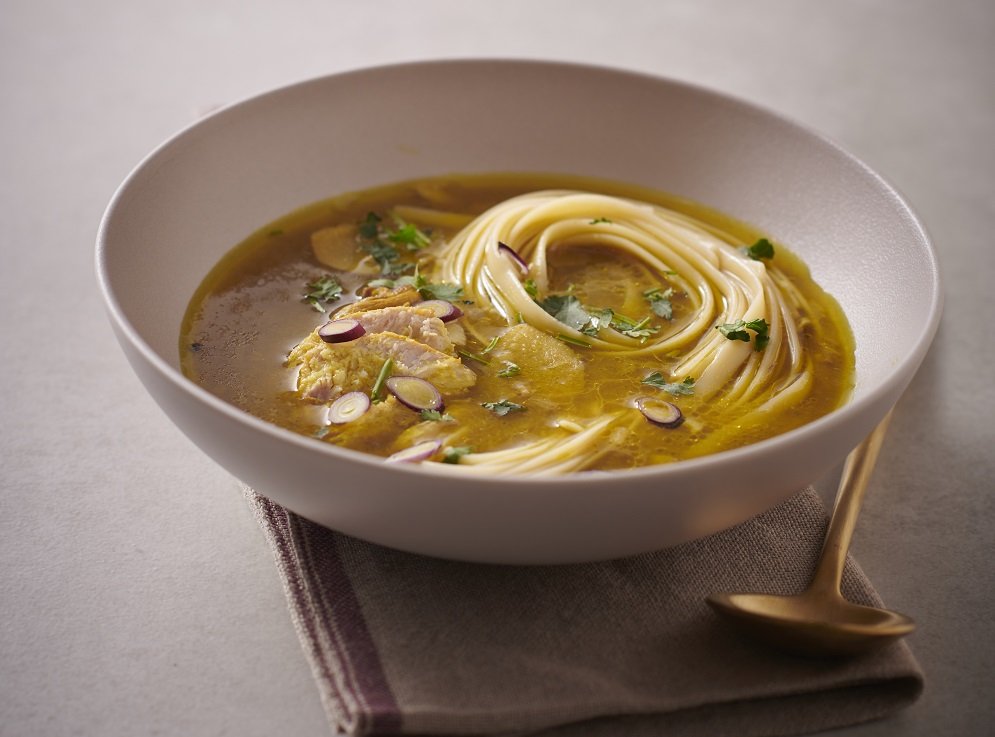 Cookbook author, chef, Instagram personality, entrepreneur and mother of four Naqiyah Mayat grew up in a Hindu family and married into a Muslim family. Her cooking draws inspiration from the memories and traditions of Hindu and Muslim South African kitchens reflecting a convergence of these two rich cultures. 

In her debut cookbook, launched in March 2020, The Beginning: Indian Recipes from my Home, she brings together more than 80 recipes, highlighting the delights found in the culinary treasures of both cultures. An avid strategiser when it comes to food – she says she spends at least 45 minutes each Sunday morning planning a week's worth of meals and listing grocery items that need to be purchased alongside it, a perfect method to adopt during lockdown!

TRY IT: Butter chicken | Ginger chicken soup | mielie meal roti Check out three recipes from the book here.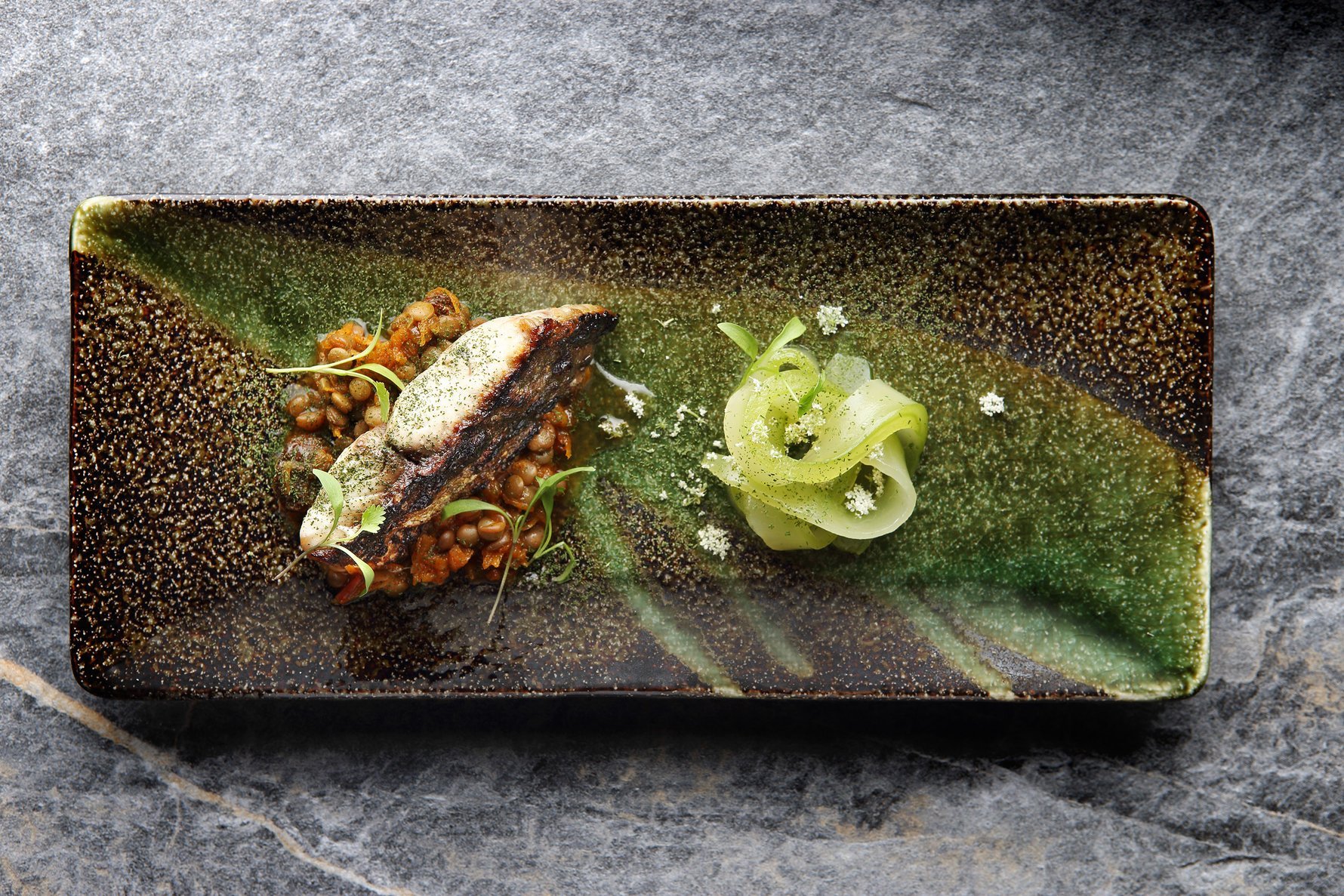 Chef and co-owner of two Joburg top restaurants Marble and Saint, David Higgs is a well-known personality who has shaped many young chefs kitchen careers. He is also a TV star, after a stint as a judge on the popular My Kitchen Rules. His two Joburg restaurants Marble in Rosebank and Saint in Sandton are both must-visits. 

His book Mile 8, launched in 2019, is an amazing record of his life in the kitchen and to some extent a recipe for a life. 
Its more than 330 pages are jammed with all the ingredients that create meaning – from success and failure, to family and memories of childhood, experiences and stories of relationships that have sustained a life in the kitchen and of course, recipes. 

The book is weighty, beautifully shot and full of recipes that Higgs urges you to use your common sense to handle. If the ingredients or techniques get tricksy leave those out, he says. He is a big believer in using 'common sense' to cook ("cooking is 10% skill"). The recipes span all courses and are incredibly generous in scope – with a section devoted to kitchen fundamentals that includes everything from his Grandma's chutney to basting sauce, pickling to purees.

In all it's a great read, plentiful eye candy and a treasure trove for cooks. 

TRY IT: Lamb boerewors, fries, pimento sauce from the menu at Marble | Mom's fishcakes, chutney, parsley mayonnaise | Seabass, lentil curry, pickled cucumber Check out three recipes from the book here.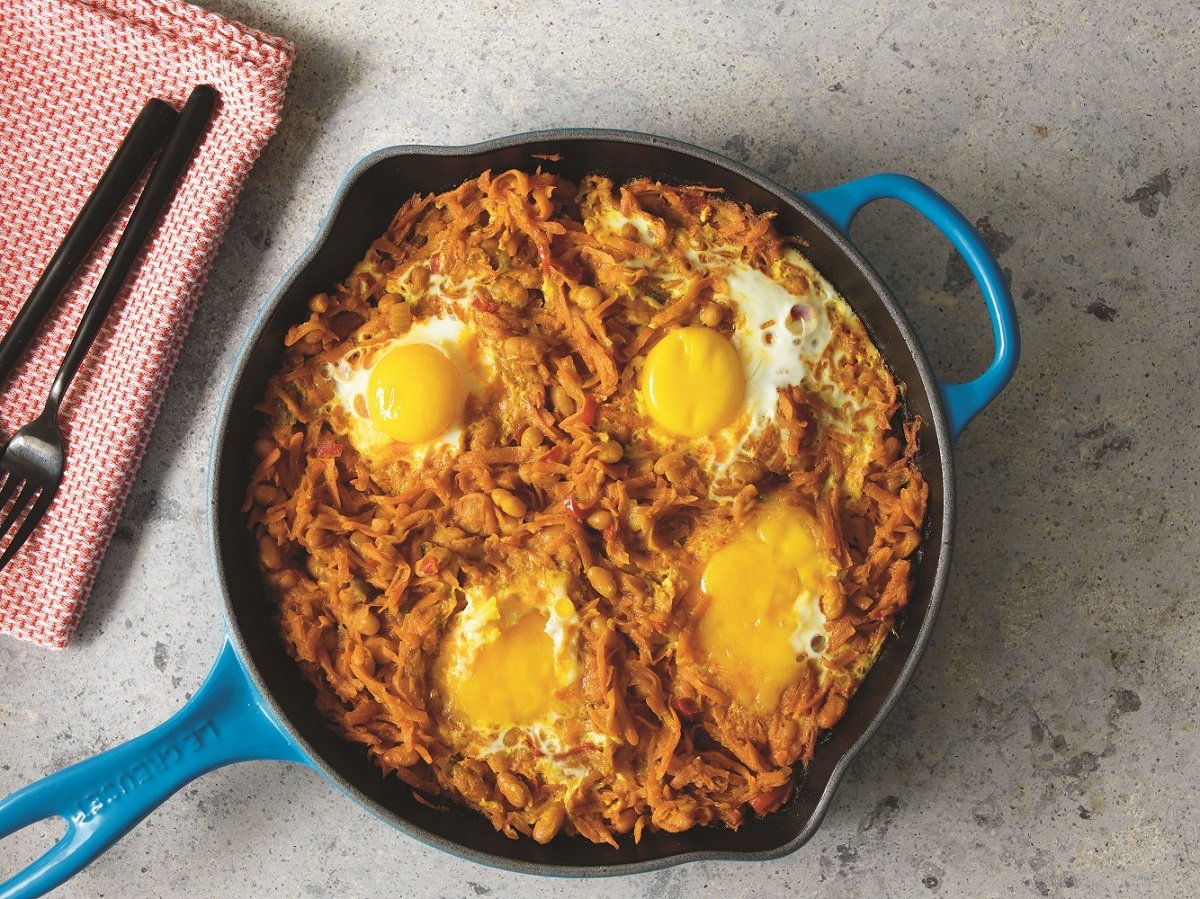 Cookbook author Mogau Seshoene has come a long way since quitting her corporate career at KPMG to pursue a passion for food. In 2014 Mogau founded The Lazy Makoti (the lazy bride), a platform that shares traditional recipes and shortcuts for modern African women and offers unpretentious and easy-going immersive cooking classes tailored for groups and individuals, that include everyone from domestic workers to brides-to-be. As her brand began to grow Mogau also started working with major food brands on recipe development and testing out kitchenware and in October 2018 her first cookbook The Lazy Makoti's Guide to the Kitchen was published (now in its seventh print!)

Mogau describes herself as "passionate about telling the South African story through our unique food" and her cookbook is filled with tips and tricks for cooking up delicious traditional food with ease, from nostalgic tastes to tasty ideas for last night's leftovers.

TRY IT: Shakalaka shakshuka | Butternut fritters Check out two recipes from The Lazy Makoti's Guide to the Kitchen here.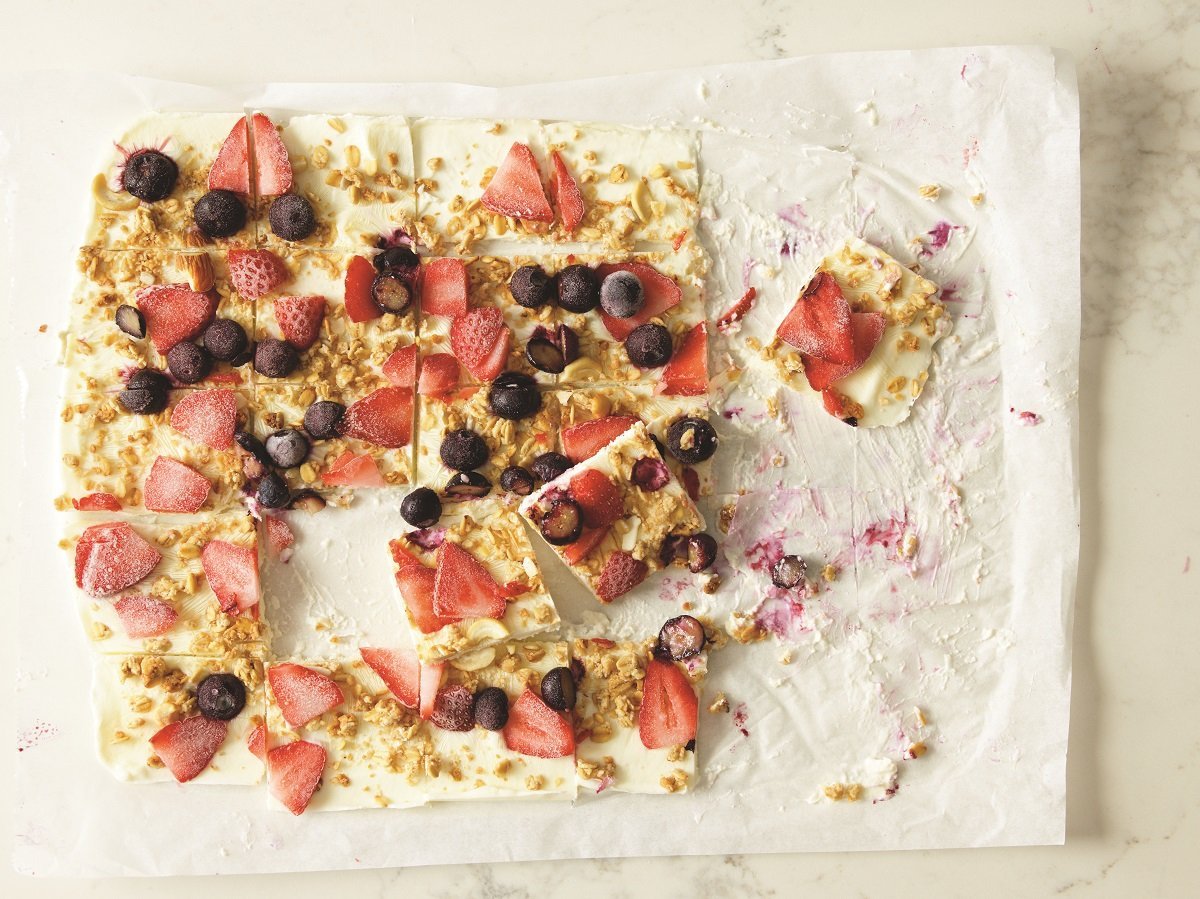 Maboneng-based Chef Nti (Nthabiseng Ramaboa) became a household name when hosting The Perfect Ace – a cooking show on etv. With more than 185,000 followers on Instagram she is one of South Africa's most popular young chef personalities whose exclusive pop-up dinners at her private dining space The Taste Kitchen in Maboneng have garnered a cult following.

In 2019 she launched her debut cookbook My Modern African Kitchen which draws inspiration from Soweto and her gran's cooking while also talking to a new generation of young South Africans about how to reinvent typical local flavours such as maize in ways that are fresh and innovative. In My Modern Kitchen, Nti explains says that "I want to instil a sense of pride in what we grew up eating" and "embrace this concept, celebrating food that is proudly South African".

TRY IT: Lamb knuckles with xx sauce | Breakfast bark check out two recipes from Chef Nti's new book here.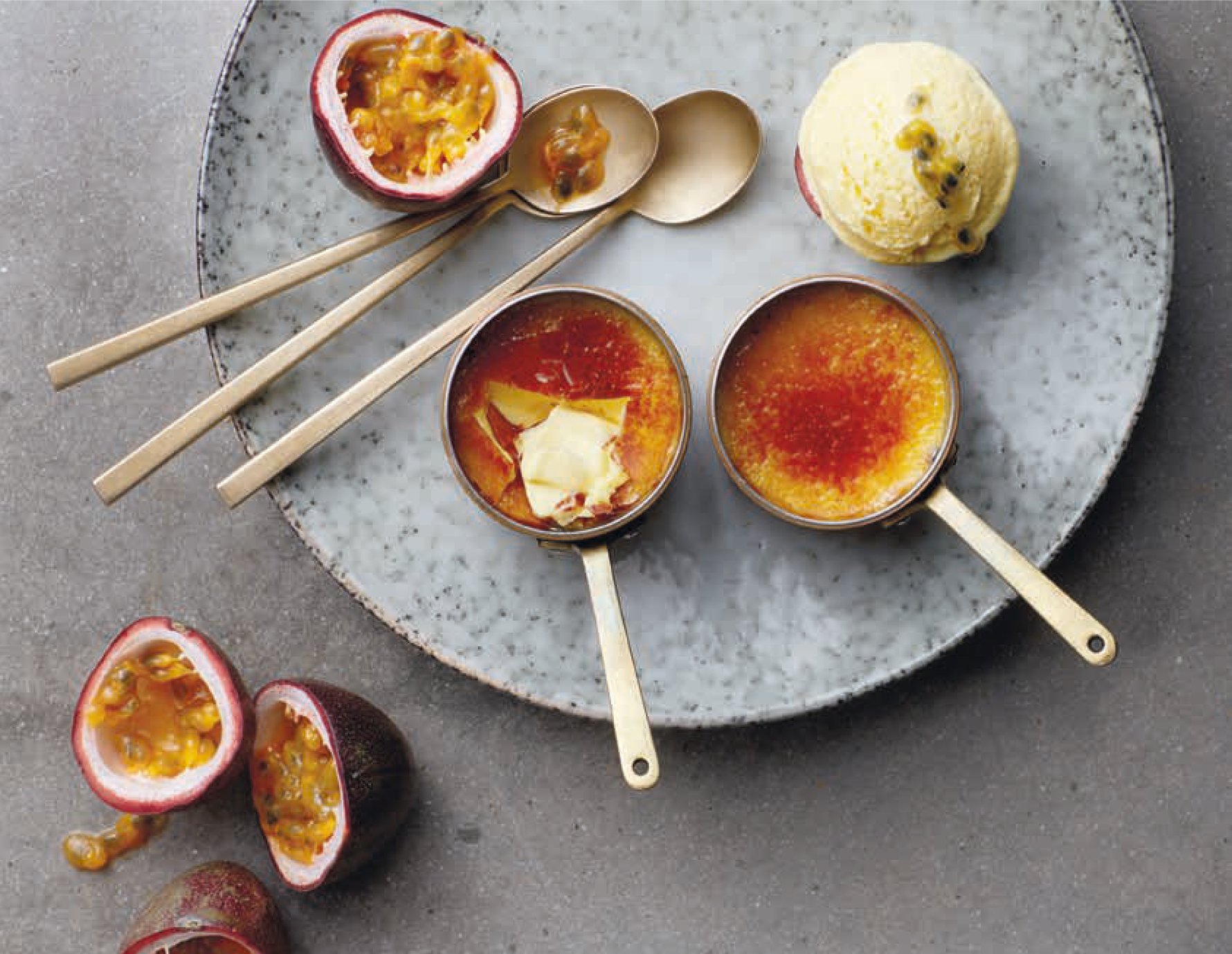 For a book focused on smaller plates Tapas with Liam Tomlin (2020) is a surprisingly hefty large-format hardcover volume with more than 200 pages of full colour recipes. It's as much a book for the coffee table and for browsing the lavish photos as it is for taking into the kitchen. Tomlin is Irish-born, and moved to Cape Town in 2004 after stints in top restaurants in Europe and Australia, opening the acclaimed Chefs Warehouse restaurants. 

Tomlin's focus in on the quality and integrity of ingredients, and extracting maximum flavour from even the simplest combination. His book is not structured in formal chapters but is more an unfolding trip through different food types (mixing tastes, textures and cooking styles) and pleasingly for home cooks, each recipe fills no more than one page. There is an excellent glossary and additional recipes for sauces and stocks. The photos are sumptuous and there is also a taste of the daily life of Tomlin's restaurants with images throughout depicting the team at work in Chefs Warehouse kitchens. 

After several months of the 2020 lockdown, in July while restaurants were still closed or subjected to government restrictions that included no alcohol sales and a strict curfew, Tomlin spearheaded a protest that drew attention to the number of jobs at risk of being lost in the industry, under the banner of #jobssaveslives. By buying this book you'll not only be rewarded with a feast of recipes (which are magnificent to eat or just to look at on the page), you'll be giving support to a true restaurant pioneer, and someone who is doing his best to save South Africa's restaurant industry. 

TRY IT: Dizi mortar and pestle lamb with chickpeas and flatbread | white chocolate and passion fruit creme brulee check out two recipes from Liam Tomlin's new book here.