In our monthly shopping blog, we look at what's new to shop in Joburg, seeking out cool brands, interesting stores, limited edition local products and must-visit spaces to put on your shopping agenda. This month we've got our eyes on fun artist-brand collabs, a new online platform for a favourite local market and pop-ups for SA Fashion Week and Blu Betty. Catch up on October's edition of our Joburg shopping blog here.
Bombay Sapphire unveils its colourful Create A Stir x Yay Abe gift tins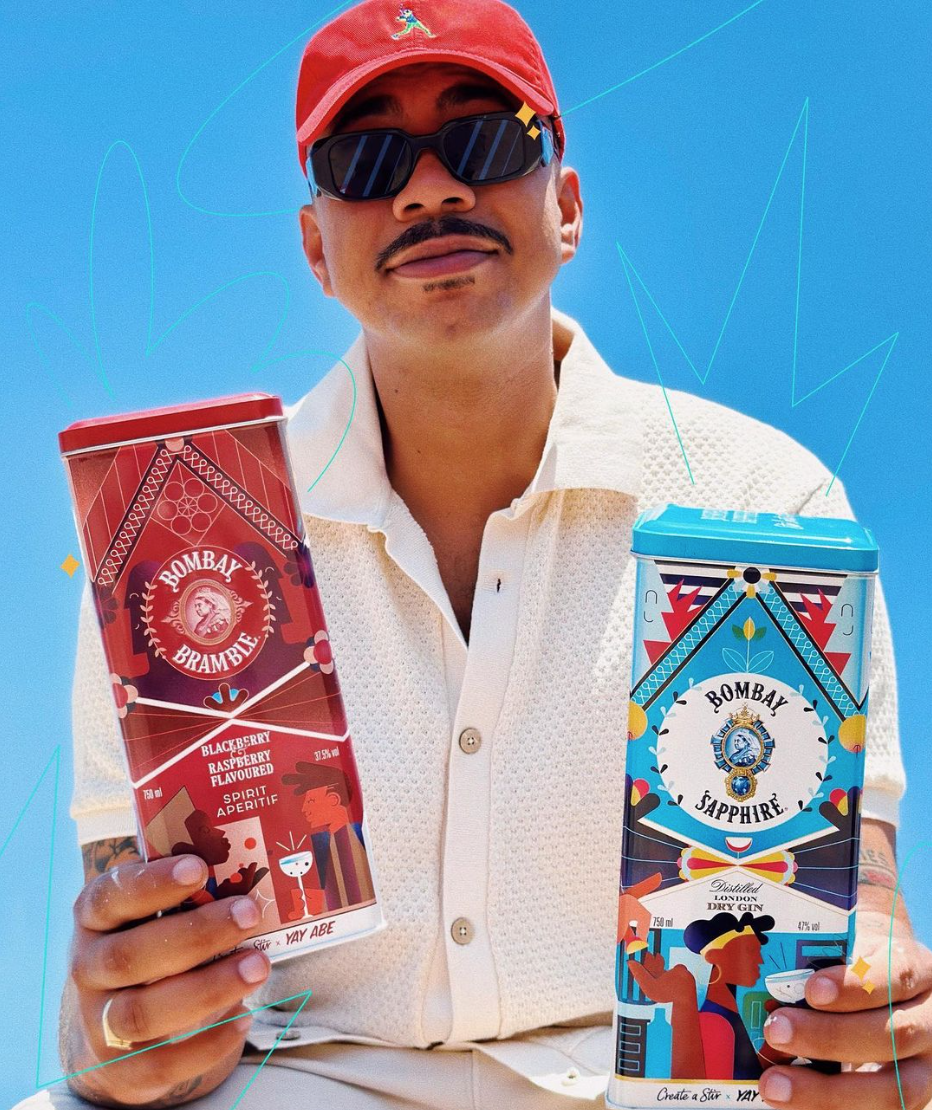 Bombay Sapphire tapped Cape Town-based illustrator Russell Abrahams – better known by his studio name Yay Abe – to design a pair of limited edition gift tins, just in time for the festive season. The Create A Stir x Yay Abe gift tins are vibrant and fun, with recognisable Yay Abe design elements like bold colours, unique geometric patterns and playful graphics. The tins are not only works of art in themselves, but will make for the perfect holiday gift when paired with a bottle of the iconic label's signature gin inside. They will no doubt be collectibles as well, as Yay Abe has seriously been everywhere these days, between launching a limited edition collection of casual wear with H&M, beach towels with Mr. Price Home, chocolate wrappers for Cadbury SA and most recently, a special Woolies x Yay Abe & Lady Skollie collection of kids and babies clothes, with proceeds going to the Tygerberg Hospital Children's Trust.  Create A Stir x Yay Abe limited edition gift tins are available in most retailers where you buy your liquor.
Luxury knitwear brand Romaria collaborates with printmaker Bevan de Wet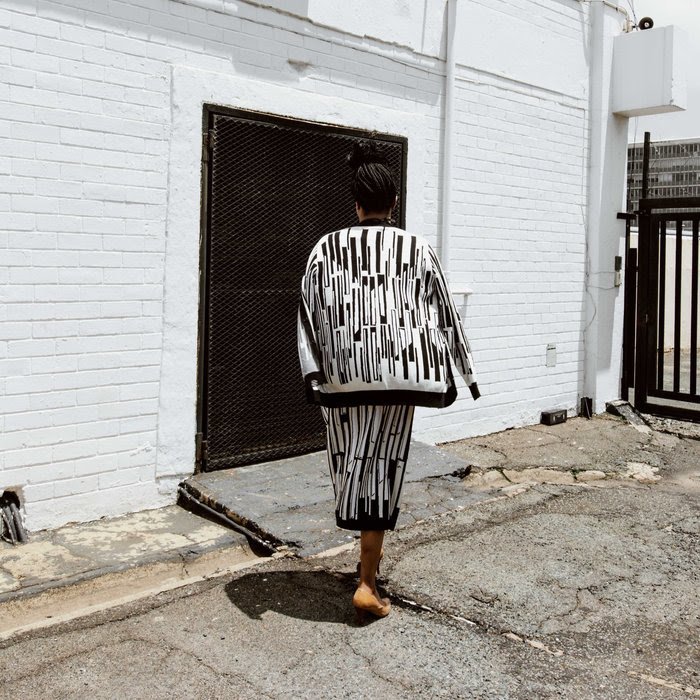 South African slow fashion label Romaria recently collaborated with local artist and printmaker Bevan de Wet on a new collection of luxurious knitwear pieces, Ready, Set, Go x Bevan de Wet. The mini collection comprises a pullover sweater and a matching cardigan and skirt - designed to be worn as a set or as statement pieces on their own. Artist Bevan de Wet created the striking artworks, titled Cascade and Waveform, that inspired the designs, using a series of handmade paper layers, carefully cut out in graphic forms. Romaria can be found in exclusive shops across South Africa, from Always Welcome Kramerville and the Guillotine boutique at 44 Stanley in Joburg, to Brooklyn Mall in Pretoria and even the one-of-a-kind Kruger Shalati, The Train On The Bridge hotel in Kruger National Park.
Blu Betty footwear pops up again in Pretoria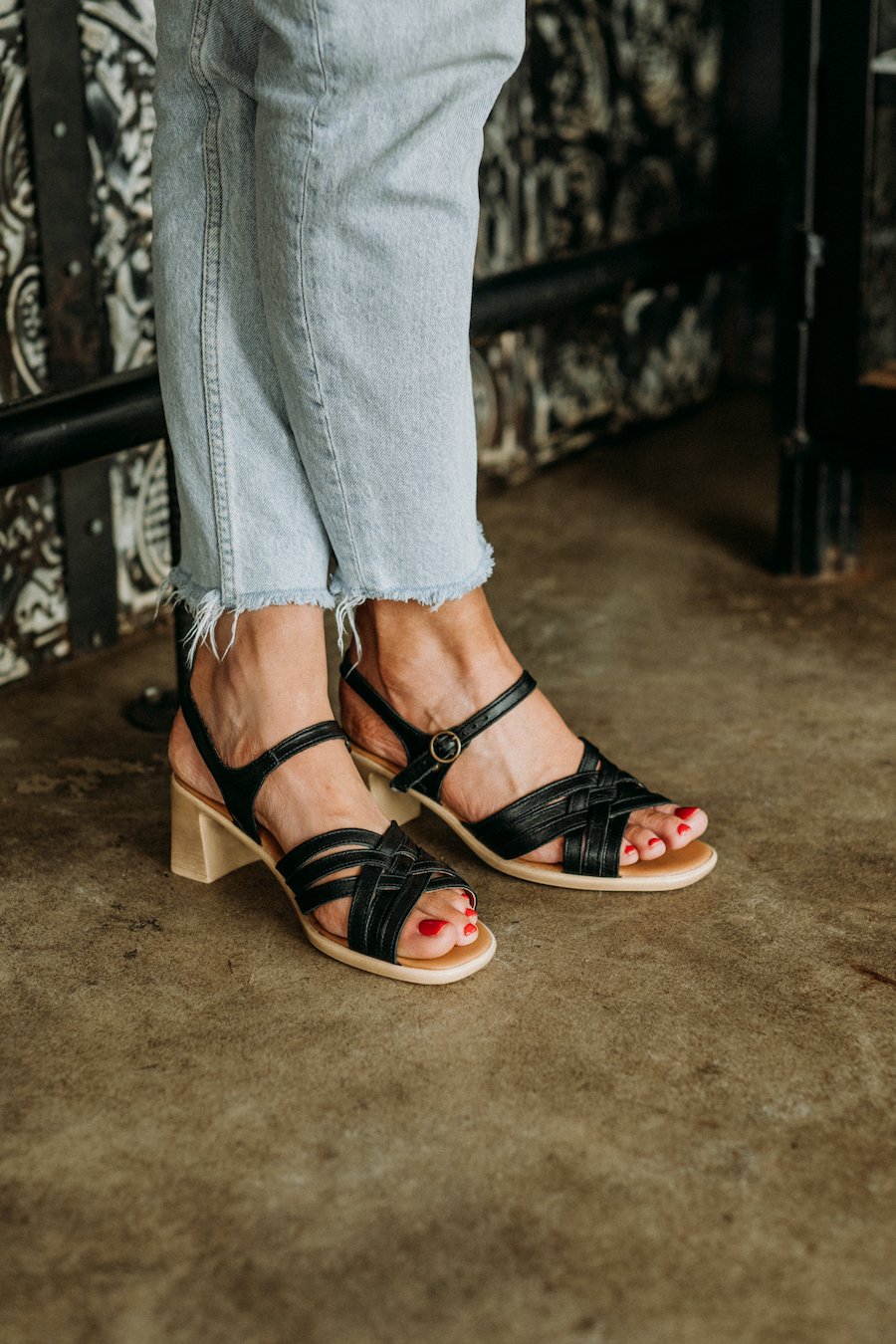 The much-loved e-commerce footwear label Blu Betty hosts another in-person pop-event event in Gauteng at the end of the month, this time in Pretoria. The two-day only pop-up takes place over Nov 25-26 at the Vintage on Main venue in Waterkloof. Typically online-only, Blu Betty's rare pop-up shop events are always a festive and popular occasion, with dedicated fans of the proudly South African brand's beautiful handmade leather footwear eagerly lining up to get their hands on the latest collections. Doors open at 08:30 and there will be some Black Friday specials, so you'll want to get there first. And if you join them on Fri, Nov 25 from 17:00 to 19:00, you'll be able to enjoy some free wine while you shop.
 
Petal & Post celebrates its latest studio at 44 Stanley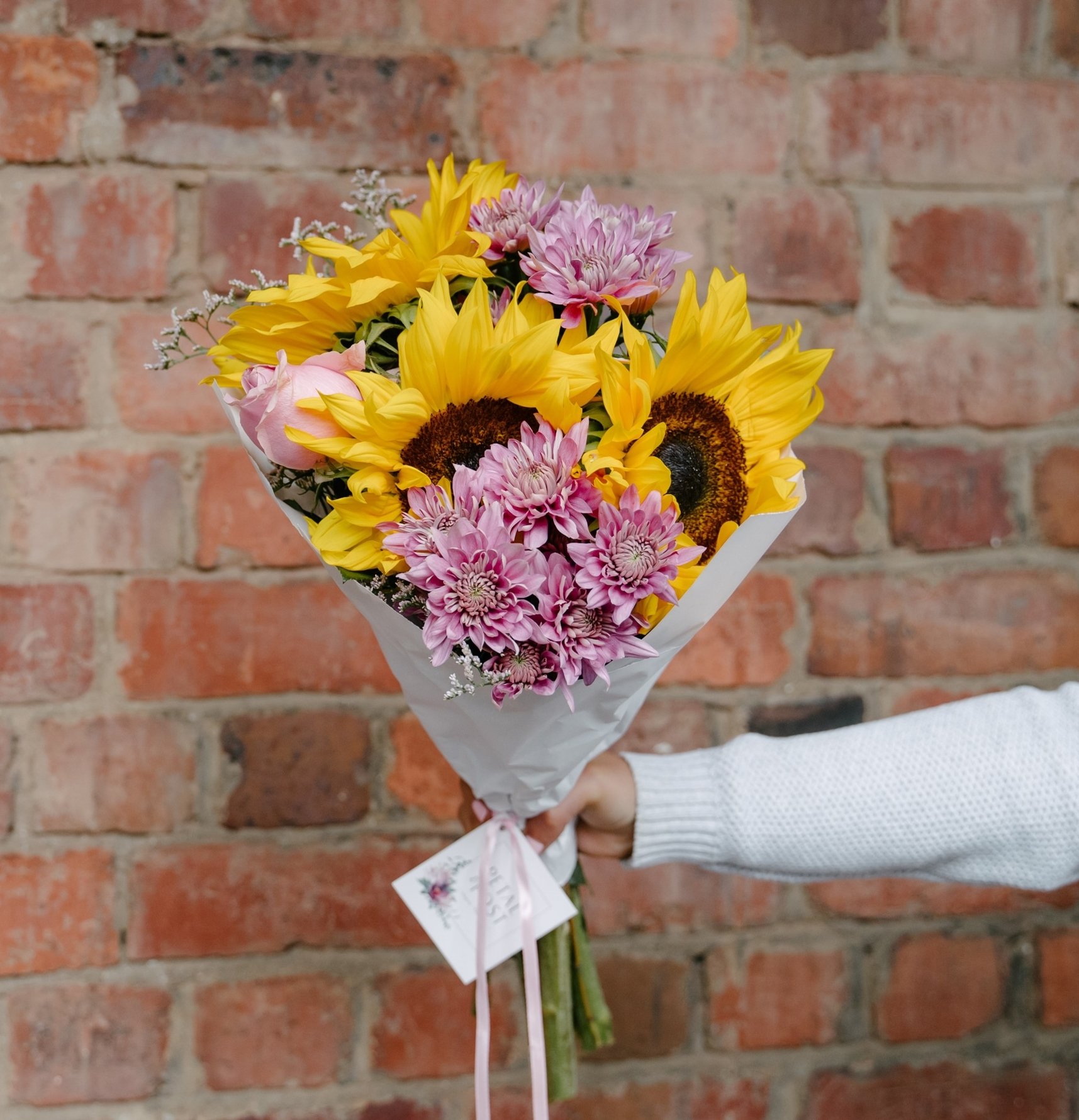 Popular Cape Town-based boutique florist Petal & Post opened the doors to a new Joburg studio at 44 Stanley earlier this year and celebrated their latest venture with an overdue in-store launch party at the beginning of the month. In addition to their new shop, Petal & Post specialises in e-commerce and every weekday they head out at the crack of dawn to source the best seasonal flowers straight from the farm. These flowers are then bunched together into a beautiful posey bouquet, which is available for same-day delivery when you order online (the Jozi Posy!). There is also the online Petal & Post Market, where you can buy gifts such as Made in South African products including scented candles and luxurious room sprays, artisanal teas and coffees, bath salts and handmade chocolates.
 
The MARC leaves a mark in Sandton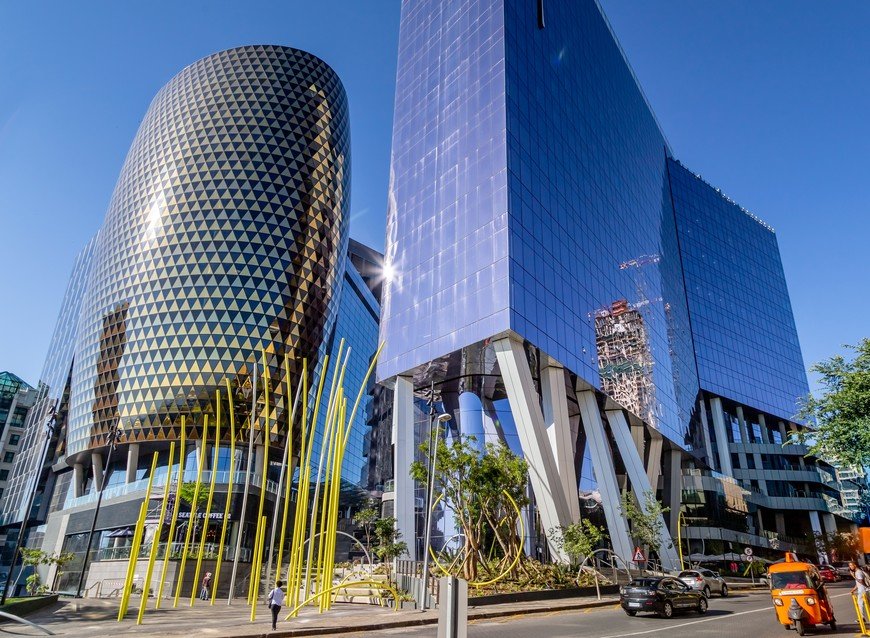 Joburg In Your Pocket recently put together a guide to Sandton's newest shopping and dining destination, The MARC. Situated in the centre of Sandton's commercial district, the unique golden hive-like structure warrants more than just a quizzical passing glance when you're driving along busy Rivonia Road. Bordered on the other side by the wide pavements of quieter Maude Street, The Marc features popular al fresco dining sports perfect for the summer season, including the patio at glamorous Saint. Inside the complex are several shops, including Wilburys for luxury accessories, Levisons for designer men's clothing, shoes, and accessories, Tread + Miller for footwear, Cape Union Mart for essential camping and hiking gear, Elegântè for magnificent jewellery pieces, Africa on Thread for boutique men and women's African print clothing, and for the most beautiful bespoke flower bouquets, Deco Bloom is available for orders and events.
 
The Linden Market launches an online marketplace
One of our favourite local markets, The Linden Market, just launched an online marketplace, so shoppers can now browse and shop from some of the market's usual lineup of vendors from the convenience of anywhere, at any time. We love how this makes buying from local South African small businesses even easier, especially ahead of the festive season. So far the selection online is limited, but more vendors will gradually be added. If you miss the energy of an in-person market, you don't have to wait long either. The Christmas Edition of The Linden Market is happening this weekend Saturday Nov 26 and Sunday Nov 27 at the Emmarentia Botanical Gardens.
 
South African Fashion Week hosts a pop-up shop at Mall of Africa
As a side event alongside its programme of iconic fashion shows, SA Fashion Week is hosting a pop-up shop the first weekend in December, Dec 2-4. Located at Crystal Court in the Mall of Africa, the #SAFW Pop-Up Shop will feature 50 different designers that you can buy from directly. At select times, designers will also be on hand to mingle and answer questions about their glamorous designs. Check out the SA Fashion Week Instagram for a schedule.
 
Soweto Fashion Week 2022 relaunches at the Soweto Theatre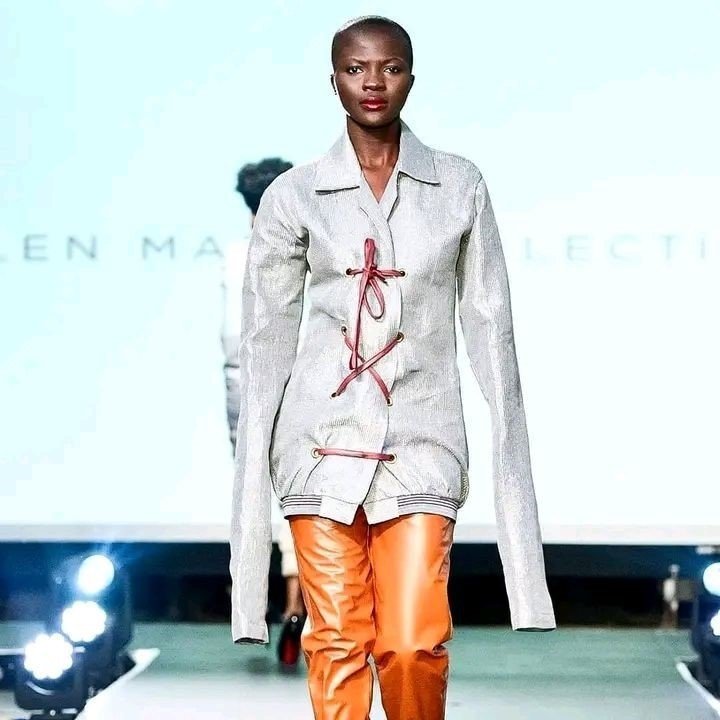 For even more high fashion fun, head over to the Soweto Theatre on Fri Dec 2 for the Soweto Fashion Week 2022 one-day event. Promoting the work of young black designers from townships, as well as those from urban areas and abroad, the Soweto Fashion Week 2022 programme includes catwalk shows, beauty workshops and live entertainment. This year's theme is a trans-seasonal showcase that sees seven selected designers, including Dejavu Not A Secret, UJU Designs, N.O.T.E, Fresh Wear, SIBU, FDB and Makgale, presenting their interpretations of trends that have surfaced after Covid-19. Tickets are R50 p.p. and can be purchased online in advance.
 
Woolworths' artist-designed biscuit tins spotlight local creatives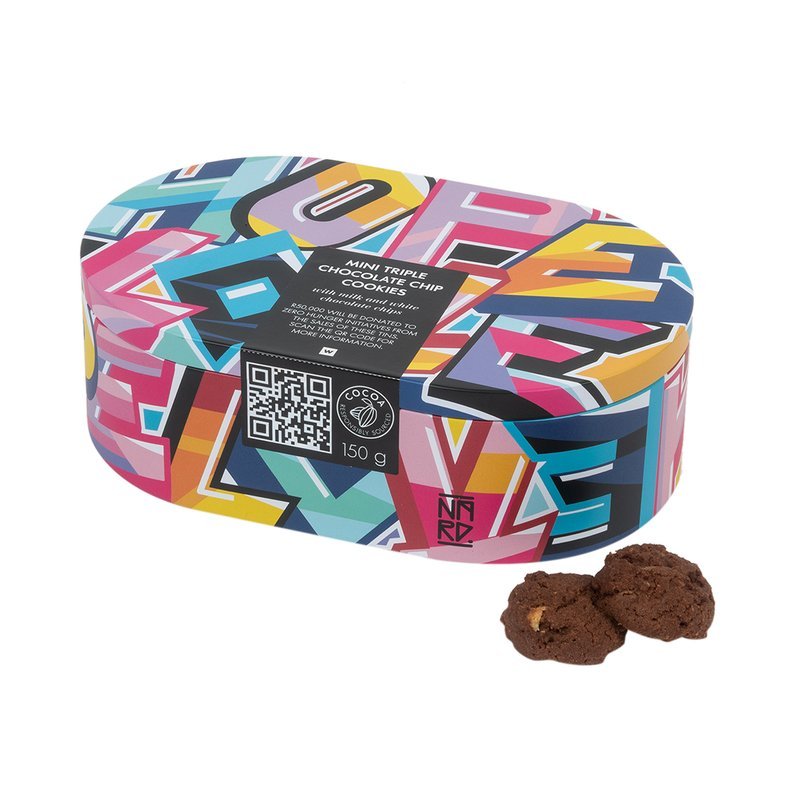 Take the guilt out of guilty pleasure by purchasing one of Woolworths' beautiful artist-designed biscuit tins. Woolworth's latest range of festive foodie gifts include limited-edition reusable biscuit tins decorated by local creatives. There's the Mini Triple Chocolate Chip Cookies tin, wrapped in a cubism-inspired digitised graffiti print by Cape Town-based graffiti and mural artist Nardstar. The Chocolate Chip Cookie Duo tin, decorated with a vibrant painting by artist and musician Amy Ayanda, inspired by the flora and fauna of the Cape. And the All-Butter Shortbread tin, wrapped in a moody underwater photograph, taken by the team behind I AM WATER Ocean Conservation Foundation, a non-profit organisation based in Kalk Bay that works with children from under-resourced coastal communities.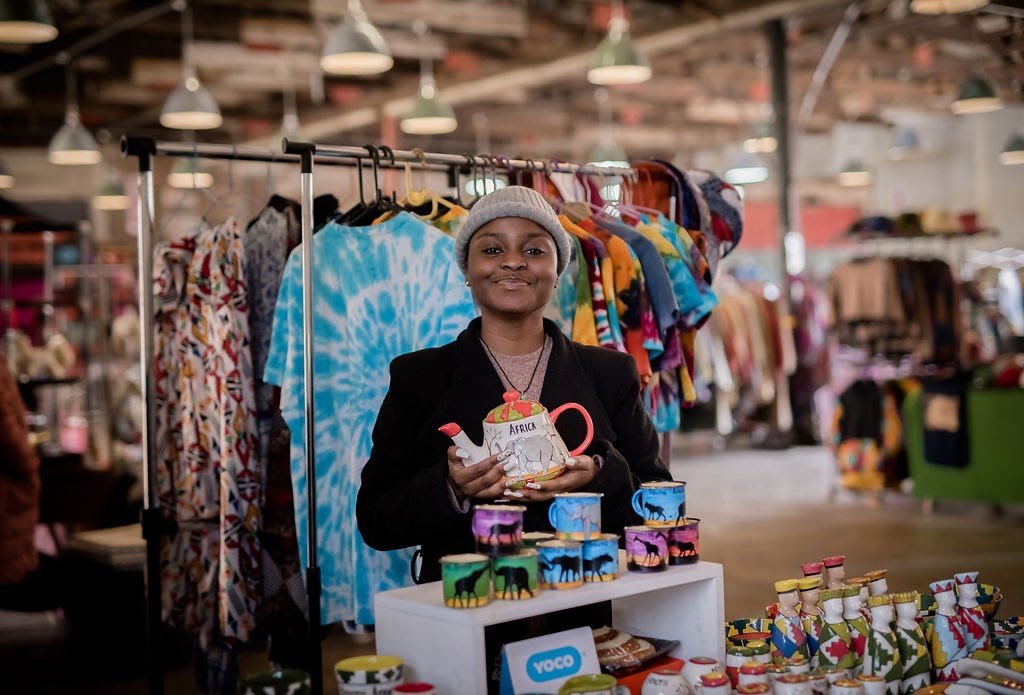 Stop by Victoria Yards First Sundays Christmas Edition
Get a head start on your holiday shopping while enjoying a fabulous day outside at trendy Victoria Yards, at its First Sundays Christmas Edition open day on Sun Dec 4 . Victoria Yard's regular artisanal retailers will be running a variety of holiday specials, plus there will be a holiday-themed marketplace with 50+ additional vendors stalls. In between browsing for the perfect gift, grab a coffee from Foakes Coffee Roastery or a G&T from Primal Spirits Distillery and stroll around the beautiful gardens of the working urban farm, peeking into the various open artist and design studios and galleries along the way, or join one of the free guided tours on offer at this special edition of First Sundays.
 
Don't miss the final Brooklyn's Antique Fair and Nelson Mandela Square Antique Fair of the year
With the start of a new month comes your chance to browse the treasure troves of Gauteng's two most popular antique fairs — Brooklyn's Antique Fair, taking place on Sat Dec 3, and the Nelson Mandela Square Antique Fair, taking place on Sun Dec 4. Always the perfect spots to stumble upon something timeless and surprising to take home. New to vintage and antique shopping and not sure where to start? Check out our feature on the Top 10 Vintage Items in high demand right now, with insights from Clyde Terry, owner of Clyde's on 4th Antiques and Collectables and organiser of the two fairs. These will be the last fairs of 2022.
 
Bid on Russell Kaplan's Grande and Festive Wunderkammer Auction 
The final art and antiques auction of the year from Russell Kaplan Auctioneers is happening live online from Thu Nov 24 to Sun Dec 4 and is one of the biggest online auctions ever featuring 5000 items! View the whole auction catalogue and see what's on offer, register and bid live via the user-friendly interactive online bidding space bidlive.rkauctioneers.co.za. We also highly recommend visiting the auction house showroom in the Bram Fischer Centre in Ferndale, Randburg and viewing the items that are going under the hammer in advance.