It's fair to say that Coronavirus (COVID-19) is putting a real dampener on things, from business closures to the supply of toilet paper and hand sanitizer, and Poland has not avoided the pandemic. However, with more than 40% of Poland vaccinated and the government easing restrictions of gastro and cultural institutions, the Tri-city is starting to come back to life... and just in time for the summer! With that being said, it's not fun being stuck wearing a mask indoors, no matter how high the AC is cranked, and we know you people don't brush your teeth that often (joking joking). So let's focus on what's there to do outdoors in Gdańsk, Sopot and Gdynia! A number of our recommendations below typically involve getting away from the urban centres of each city. You're always talking about getting out and spending time in nature... well, now you have no choice!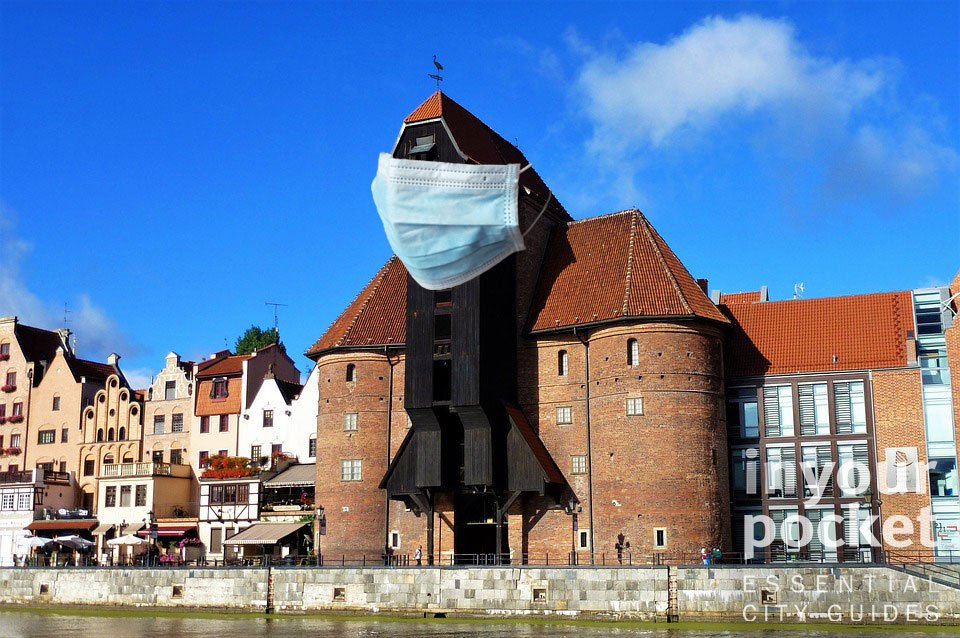 Basic tips on avoiding Coronavirus in Poland
The first thing we want to say is: This Is Serious! Coronavirus in highly-contageous and its proven difficult to control, even in developed countries with decent medical infrastructure. The best way we can all fight it is to maintain basic hygiene (as outlined below) and avoid large gatherings of people, in order to minimise your chances of being infected. We are fully aware that we are about to recommend a number of activities in public spaces and that we all need fresh air and a bit of sun, not to mention a break from our small apartments and our patience-tested loved-ones. In saying all of that, we still urge you to stay at home if you can.

The Polish Ministry of Health advises everyone to:
     • Wash your hands regularly with soap and water
     • Cover your nose and mouth when coughing and sneezing
     • Keep at least one metre distance between yourself and others who are coughing and sneezing
     • If you return from a region where Coronavirus is present and you have symptoms of illness or have had contact with a person infected, call a sanitary-epidemiological station or seek medical help at an infection/observation ward.

We should all be familiar with basic hygiene, but it's good to be refreshed on the whole matter. Remember that wearing a health-mask is not an effective way of avoiding transmission! If your unwell, follow the last point mentioned above. As for daily activity, there are plenty of alternatives available locally to get away from the general public and out in the wonderful open surrounds of the Tri-city area.

Read our article on Coronavirus in Gdańsk, Sopot and Gdynia: Latest Travel Info & Updates.
 
Don't forget that eating at a restaurant still carries a risk of getting infected. While we encourage you to support gastro, we encourage you to get food delivered if you are still touchy about your health!

Read our list of the Best Restaurants in Gdańsk offering Delivery & Takeaway during Coronavirus.
Read our list of the Best Restaurants in Sopot offering Delivery & Takeaway during Coronavirus.
Read our list of the Best Restaurants in Gdynia offering Delivery & Takeaway during Coronavirus.
 
Gdańsk Old Town
Back in mid-2020, going for a jog in Gdańsk Old Town was like one of those Nike commercials, where the streets are desolate except for the sports star in his new pair of trainers. We used to say: Just Do It - there's no one else around so just enjoy the weirdness of it all. Now, of course, tourism is starting to materialise again so you have plenty of company!

If you're living in Tri-city, chances are that you've already been through Old Town. However, it's never too late to stop learning the history of where you call home! We have a Self-Guided Tour in our latest issue of Gdańsk In Your Pocket, which is not only informative but also good exercise. We recommend reading up on it before you head out. Download it here, or check it out on Issuu here and below. Otherwise, view it right here in your browser!



CLICK HERE for our Self-Guided Tour of Sopot
CLICK HERE for our Self-Guided Tour of Gdynia
 
Ascend Gradowa Hill
If you need to elevate your heartrate, you need to elevate yo'self.  At the same time, you may as well reward yourself at the end (not with a Pączka, but with a killer view). In Gdańsk, it doesn't get much better than Gradowa Hill! This vantage point played an important role in the defence of the city in centuries past. These days the remains of the fortifications are home to an exhibition on the 19th-century fort that was built here and a science centre – the Hewelianum Centre. You'll also find a huge cross which overlooks the city and can be seen from quite a distance away.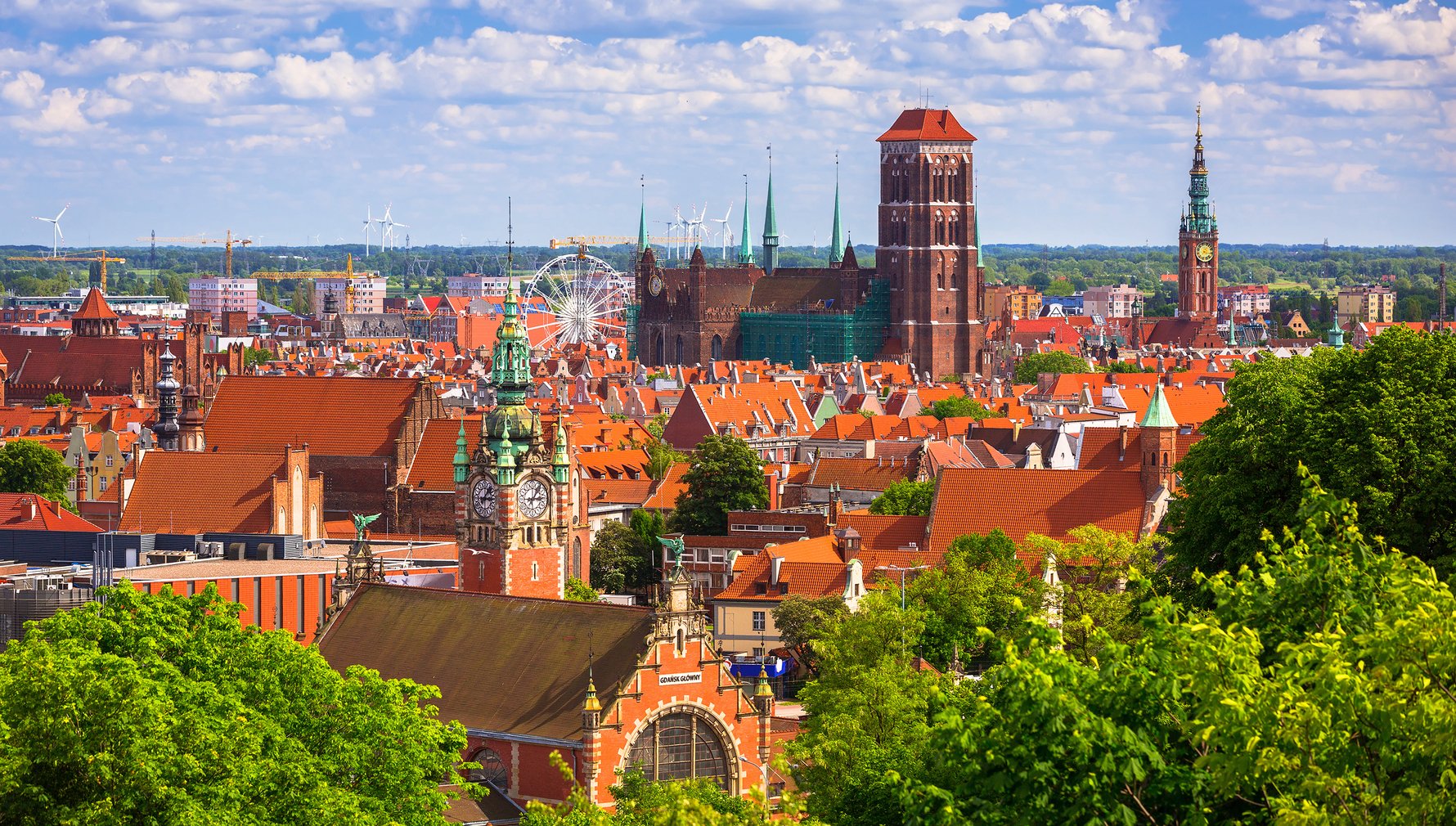 Hop on a bike!
The Tri-city is, geographically-speaking, one of the flattest areas in the whole of Poland and, for that reason, it's incredibly Bike-friendly! From the dedicated red bike lanes on main roads to the gorgeous forest trails between each city, you can almost always get between two points without hopping off and pushing. For the most part, no hardcore conditioning and training at altitude is required to be able to cycle on these routes, which makes it ideal for all ages.

Read our article on The Best Bike Trails in Gdańsk, Sopot and Gdynia.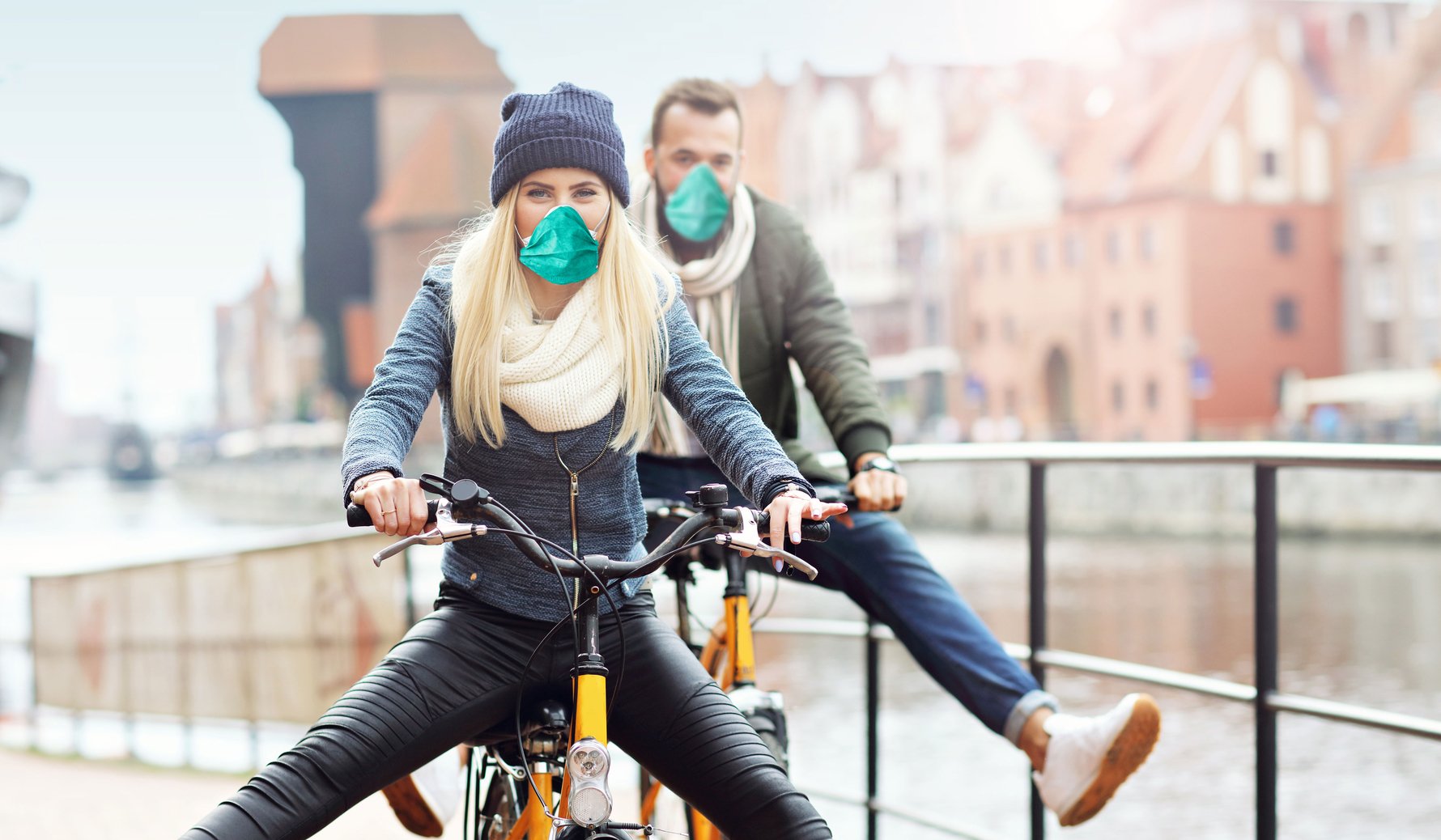 Take a hike in the Tri-city Landscape Park
Covering an area of exactly 199.3 km², the Tri-city landscape park is a wealth of nature and trails that can occupy you for days on end. They have 6 trails that have colour-coded signage:

     • Wejherowski (red): Wejherowo - Sopot Kamienny Potok
     • Zagórska Struga (black): Wejherowo - Gdynia (St. Maximilian Hill)
     • Kartuski (blue): Sopot Kamienny Potok - Kartuzy
     • Skarszewski (green): Sopot Kamienny Potok - Skarszewy
     • Tri-city (yellow): Gdańsk - Gdynia
     • Szymbarskie Hills (black): Sopot - Gołubie Kaszubskie - Royal House

Walk along the coast between Sopot & Gdynia
This is a great way to spend a day outside, and highly-recommended as a cycling trail as well! The trail itself will take a few hours, but there's lots of places to break it up. Starting in Sopot and heading through the parklands, the first major stop will be Orłowo in Gdynia. It's the site of a cliff, which offers incredible views of the Baltic, and a romantic-looking pier, which is much more accessible and low-key than it's competitor in Sopot! The Bulwar (Eng: Boulevarde) heading north will be dotted with mobile cafés and food vendors, so there are plenty more excuses to break the trail up. 

Next up is the district of Redłowo. By this stage, you may be thinking: 'Oh great... more damned trees!' as you head into Kępa Redłowska in order to continue further north. However, if you look a little closer, you will find remnants of trenches left over from WWII. An even closer look will reveal the concrete bunkers that these trenches interconnect with. Of course, if you are visually-overstimulated by the forest, you can always switch your route to go along the beach.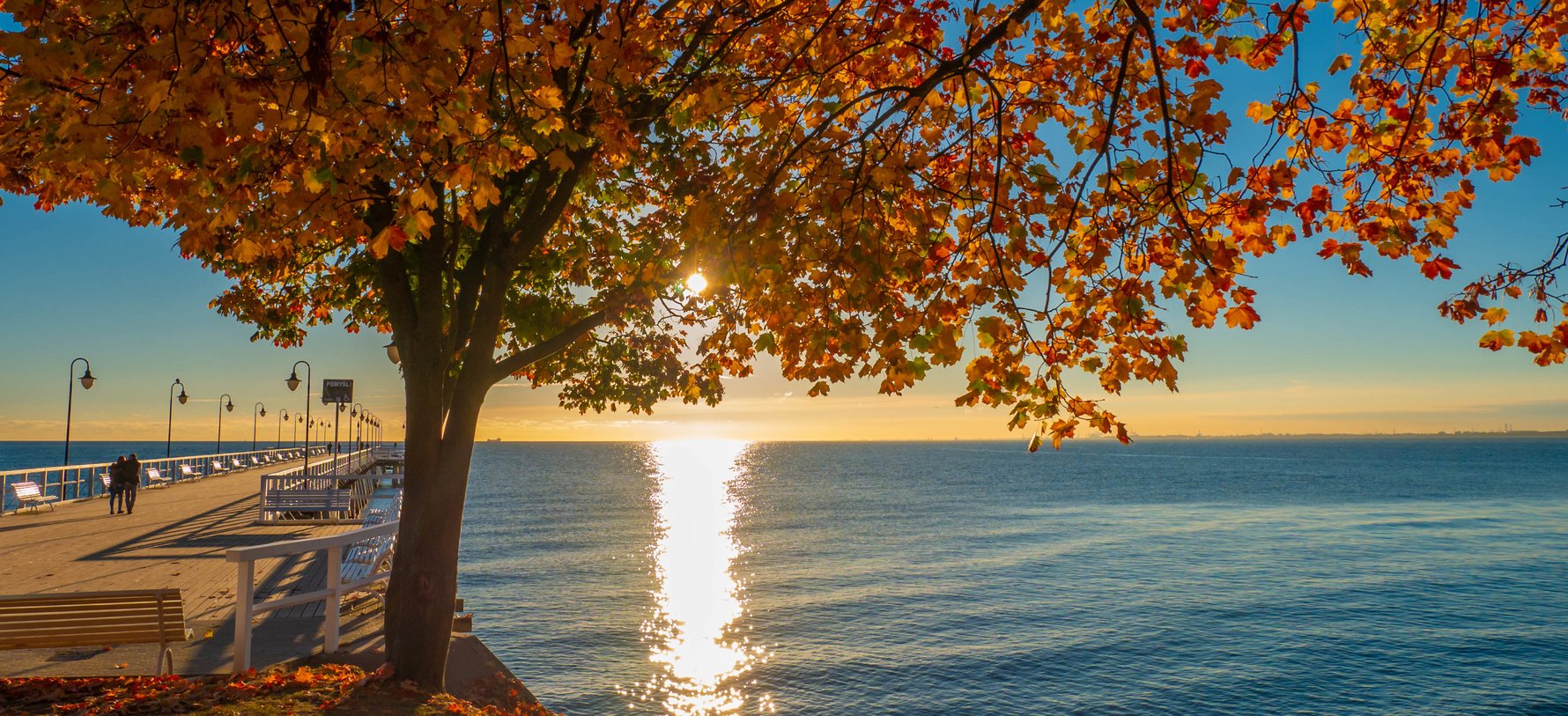 Go to the Beach!
Speaking of the beach, the Tri-city is on the Baltic coast and this is the best place in Poland to take a dip. Ok ok...at the moment the weather is a little cold, but don't forget that, in the colder months, Klub Morsów (ENG: The Walrus' Club) is totally a thing! We're referring to those strange folks who see the benefits in being immersed in almost-freezing water! It's arguable whether this is good for your immune system, considering current events, so do so at your own discretion. Personally, we will be waiting until June...

However, in saying all of this, news reports over the weekend show that people are ignoring the #staythefuckathome message and congregating at the beach on Gdynia Orłowo and Redłowo en masse. This really defeats the purpose of minimising contact. For this reason, we strongly urge you to switch up your schedule and go during the week and work on the weekend.

As for your choice of beach, you are spoilt!
Our favourites beaches are in Gdynia and you are more likely to find a spot away from crowds. Essentially, Orłowo to Redłowo you will not be dissapointed. You could go to the main beach in central Gdynia, but the whole point is to avoid crowds! The same goes for Sopot and districts in Gdańsk like Brzeźno. 

Read our article on Gdańsk Beaches: The Best Spots To Take A Dip!
Read our article on Sopot Beaches: What To Do And Where To Dip!
Read our article on Gdynia Beaches: Where To Take A Dip!
If you really want to get far away from human contact, we highly recommend making a trip up to the Hel Peninsula. Catch a train from Gdynia Główna to Władysławowo at the top of the peninsula and, from there, it's about 1hr walk to the nearest beach, Chałupy. However, this is just one of many spots to enjoy, therefore we recommend taking a bike with you to explore some other options. The peninsula is about 35km long, very flat and will take you 1hr 40 minutes by bike if you go directly to the end, where you will find the fishing port of Hel.
 


Visit an Abandoned Castle in Kashubia
Despite what the name may conjure up, Łapalice Castle is not a medieval or renaissance construction. Construction started in 1979 by an eccentric artist who lied to get a building permit, one that specified a single-family house + studio building. What was actually proceeded has become one of the strangest sights in the whole of Poland - a Renaissance-style castle, complete with by towers, a chapel, and a subterranean area intended either for a pool or a lake basin. Most importantly, however, is the fact that the project was abandoned due to the ridiculous costs and financers pulling out. Although it was ordered to be demolished in 2006, nothing has happened since then and it has become a popular site for Urban Exploration. We don't recommend that you enter the site, however, it's a fascinating visit! If you don't have access to a car, catch a regional train from Gdynia Główna out to Kartuzy, walk up to the cemetery in Bilowo and hike 5km through the picturesque Bilowo Forest. It should take you about 1.5hrs.