We love the Tri-city so much we decided to create the region's best guidebook. See what it looks like here!

Travelling with children can be just as challenging as it is rewarding, we know. Whether it's keeping your kids happy with food and activities, minimising the boredom of sightseeing or encouraging them to keep moving to the next stop, enjoying your holiday requires a lot of patience, preparedness, compromise and planning so that everyone feels their needs and desires have been met. As it happens, the Tri-city (Gdańsk, Sopot, Gdynia) boasts an array of family attractions that should meet everyone's criteria, and make it easy to find common ground when it comes to sightseeing with the kids. Whether it's warm or cold, sunny or rainy, the Tri-city has you covered.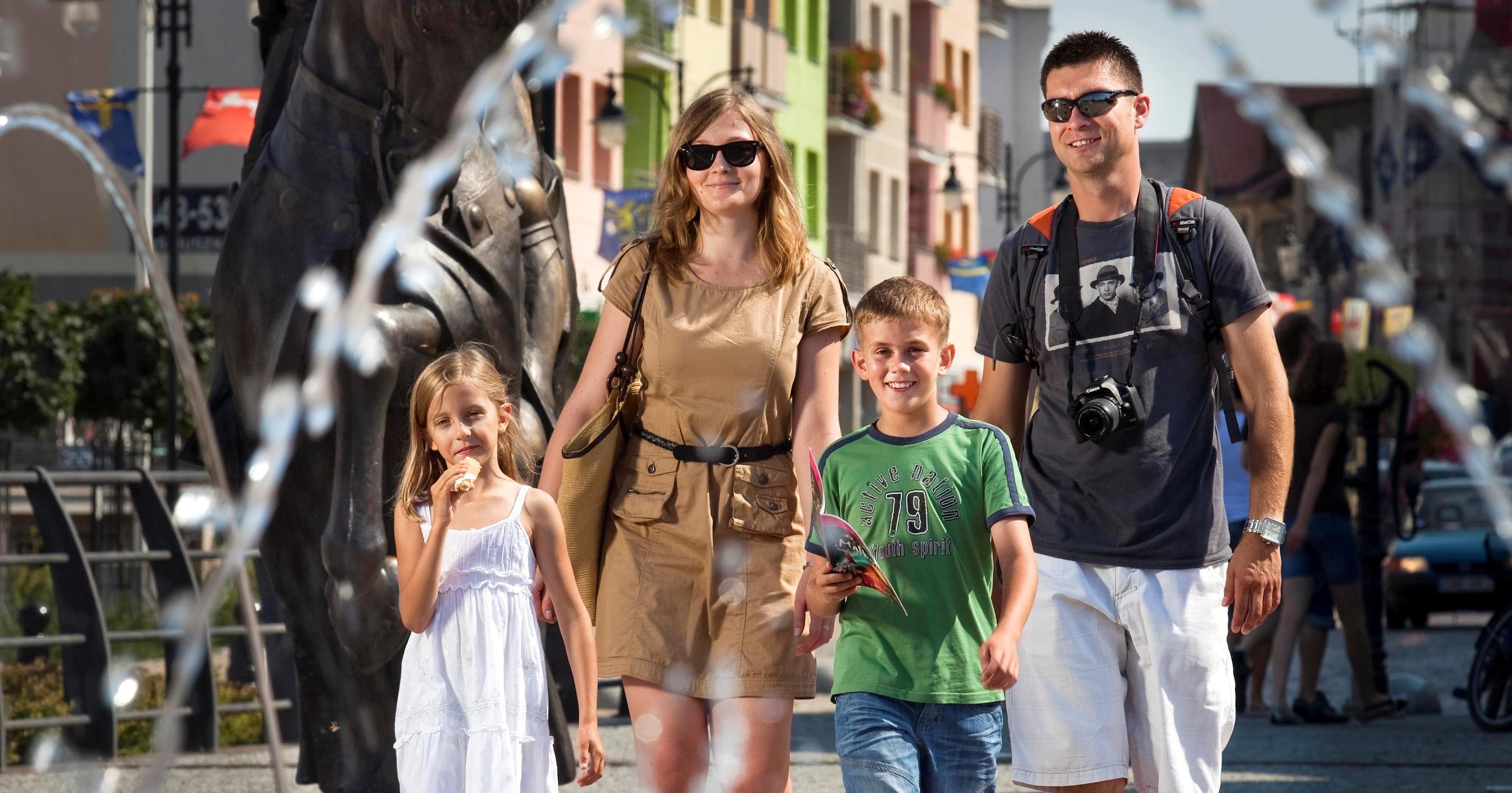 It's not hard to stimulate the imagination of a child when walking through the streets and arches of Gdańsk Old Town, past the comical drainpipes and each mysterious doorway on ul. Mariacka before making a turn onto the waterfront where two mock pirate ships are docked. This may very well be the spark of motivation that can convince an otherwise-difficult child to visit a museum with you!  If you're heading to the Tri-city in the summer months, taking advantage of the beautiful Baltic coastline is a no-brainer. While Sopot is often the default for beach time, don't forget that Gdynia also offers plenty of sea and sand in reach of lody (ice cream), gofry (waffles) and sightseeing opportunities your kids will also enjoy. While the colder, wetter months during the so-called 'low season' will limit your outdoor options, there are still plenty of indoor activities to consider.
 
Pierogi = Full Tummies = Happy Kids
Fussy eating habits are a challenge to any parent and foreign cuisine can shake things up even further. Fortunately for you, Poland has pierogi - simple dumplings no kid will turn their nose up at. Find this filling and popular national dish in any pierogarnia, most notably: Mandu in Gdańsk and Pierożek in Gdynia. If a play area and more extensive food options are what you need, take a look at Restauracja Kos and Winne Gronno in Gdańsk, or White Marlin in Sopot.


Taking a coffee break does not have to break your kids' enthusiasm either. There are a number of child-friendly cafés all over Tri-city that cater to the needs of young parents. In Gdańsk, places like Dobra Kawa and Przystanek Kawa perfectly balance baristic standards with kid options and play areas, while Sopot's Dwie Zmiany café/artspace takes it a step further holding plastic and sensory workshops for children. Gdynia's young family demographic has accommodated this lifestyle, with ALT Café and Ciuciubabka having entire playrooms at your children's disposal!
Getting Around for Families
Before we starting talking about our top pick of activities, let's quickly chat about getting around. While car rental offers the most flexible option for families, the most affordable way to get around in Tri-city is, of course, public transport! Travelling between cities is facilitated by the SKM train network and the local bus/tram network can further zip you around once you get into each city. Ticket prices are dependent on the number of stops you are travelling. While a ticket from Gdańsk to Gdynia (one end to the other) will cost 6.20zł and take about 35 minutes, families staying in Tri-city for a few days may want to consider purchasing 'Plus' Tourist Card, which covers all your public transport needs and offers free entry and discounts to a number of sights and restaurants. Depending on the age of your family, it is useful to know that children under 4 travel for free although you also have to buy a 0zł ticket (we kid you not) and you are likely to be requested to provide proof of the child's age so basically keep passports on you at all times.

Remember that there are plenty of bike paths connecting and throughout the Tri-city, particularly along the coast. Bike and scooter rentals are available from a number of venues as well as a scan-and-go bike and scooter system called Mevo. Furthermore, bikes travel for free on SKM though they must be placed on a rack in the front carriage of the train.
TOP PLACES FOR KIDS & FAMILIES IN GDAŃSK, SOPOT, GDYNIA & SURROUNDS
Gdynia is a young, modern Polish city and the Centrum Nauki Experyment was created with young families in mind. This glass building, located in the Pomeranian Science and Technology Park, is a brand new science centre filled with interactive exhibits and presentations for children and parents. Through different sections like Hydroworld, Operation-Human and the newly-opened The Direction of Health (Kierunek Zdrowie), you are encouraged to discover the world around you and how it works by pushing, pulling, jumping and experiencing rather than just simply looking. Every description has an English translation, so there's no need to worry about navigating the science of Polish language!
Closest Station: Gdynia Redłowo.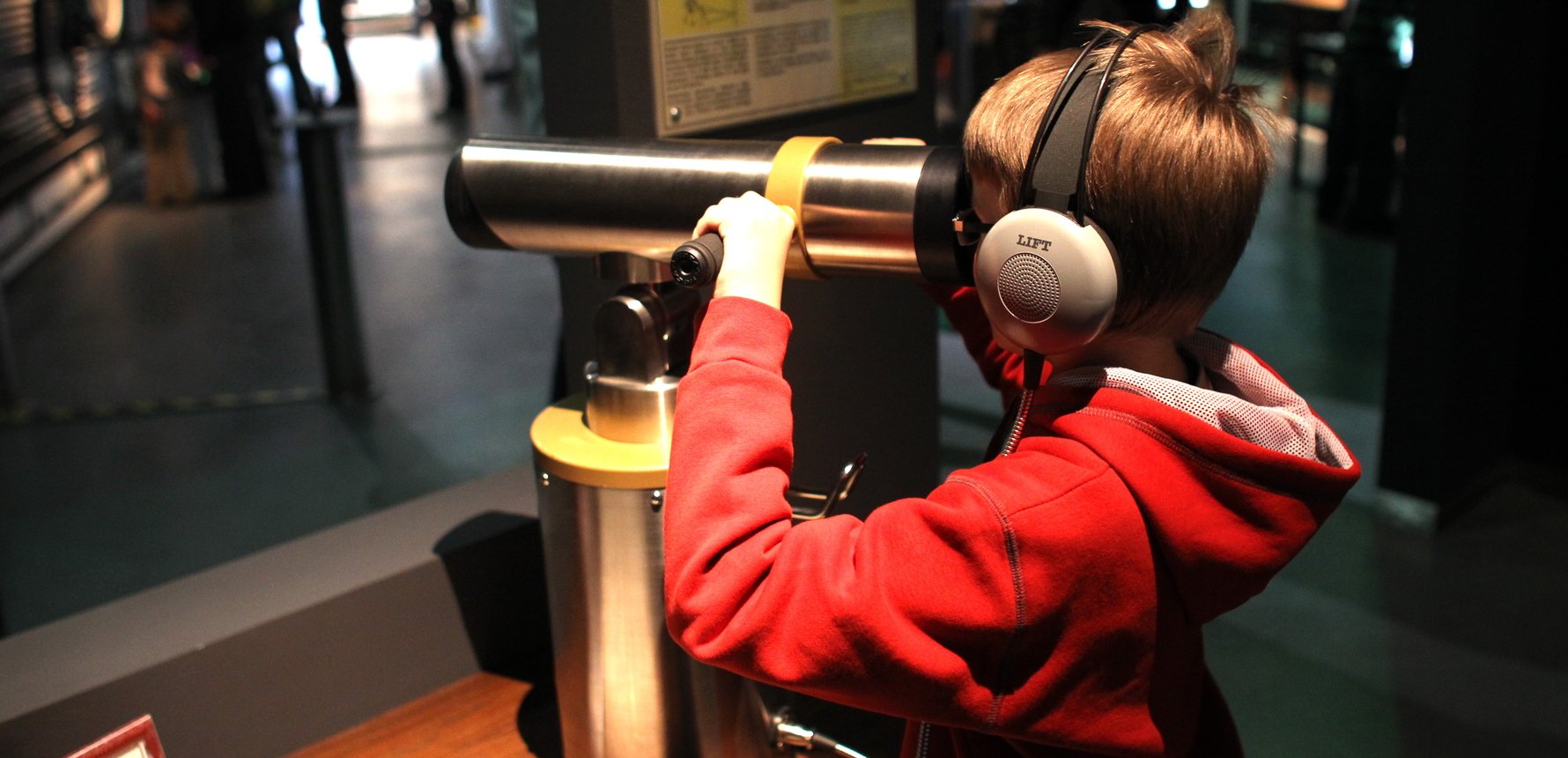 A bird the hand is worth two in Gdańsk!  And, if the weather is particularly bad, you should cut your losses and head straight to this indoor aviary. Papugarnia surely has more birds than there are seagulls flying over the Baltic and, for a few extra złotys, you can have them eating out of your hand! Make friends with many colourful and exotic birds from all over the world, including South America and Australia.
Closest station: Gdańsk Politechnika.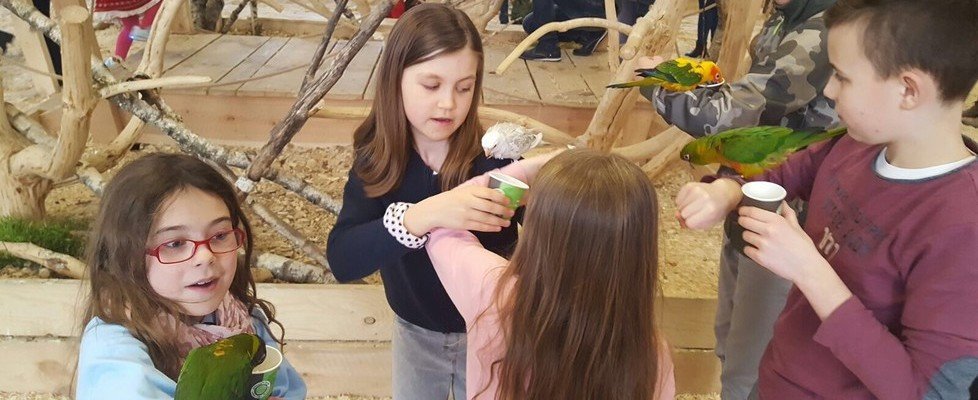 Though your older children may find ESC interesting, there is an amazing playground section with huge ballpits, obstacle courses and plenty more to stimulate the 9-and-under age group. The playground is supervised, allowing parents to enjoy ESC without worry. Like most major museums and galleries, there is a decent restaurant/café, which can help manage your schedule! 
Closest station: Gdańsk Stocznia.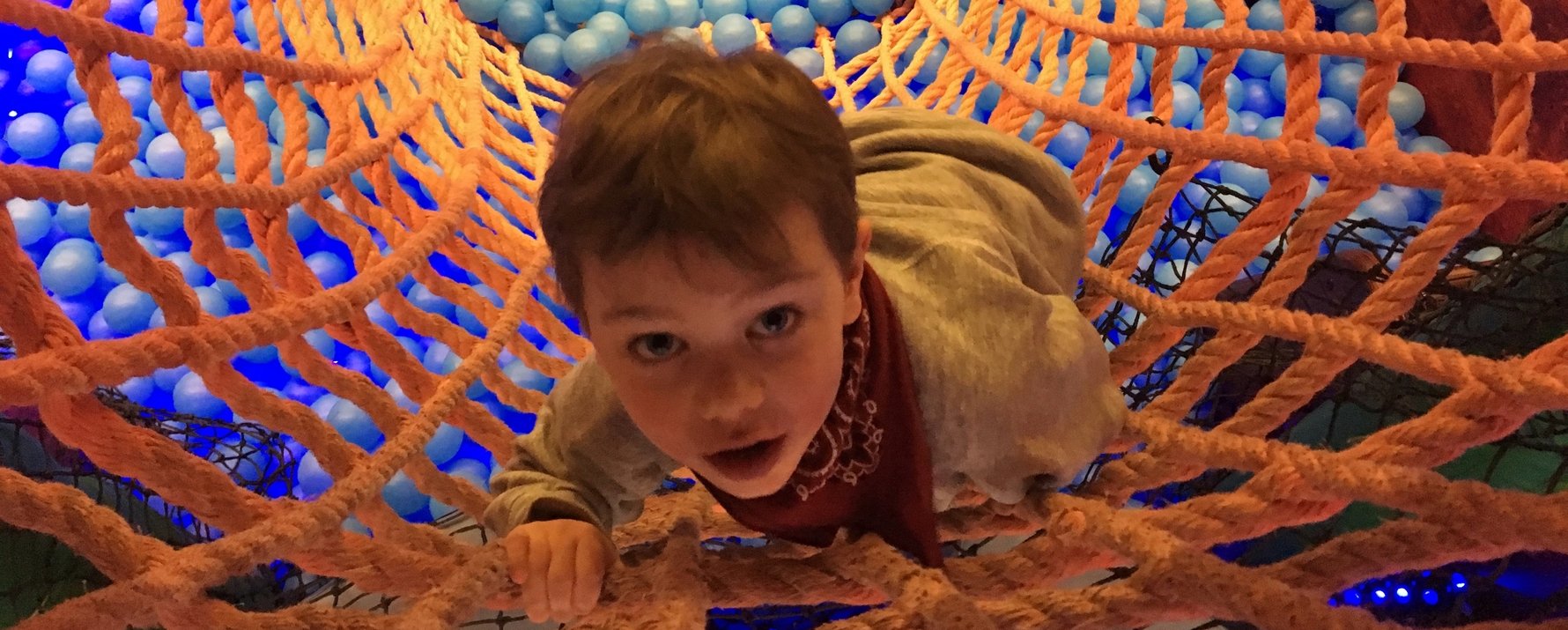 About 60km south of Gdańsk, Malbork Castle is one of the country's most impressive historical sites and attracts hundreds of thousands of visitors every year. Ongoing renovation is returning more of the castle to its original look and it is quite easy to spend a whole day here discovering each of the castles, viewing the various permanent and temporary exhibitions and relaxing in the grounds or one of the two on-site restaurants. A visit to the castle can be extremely rewarding but note that it involves a lot of walking and there are a number of narrow staircases which need to be negotiated. In addition to surplus of energy remember to bring a comfortable pair of walking shoes and a bottle of water, particularly on hot summer days. As for the kids, they will find extra inspiration and a good amount of laughs from the historic re-enactors that man the market stalls and compete in jousting competitions!  Highly recommended!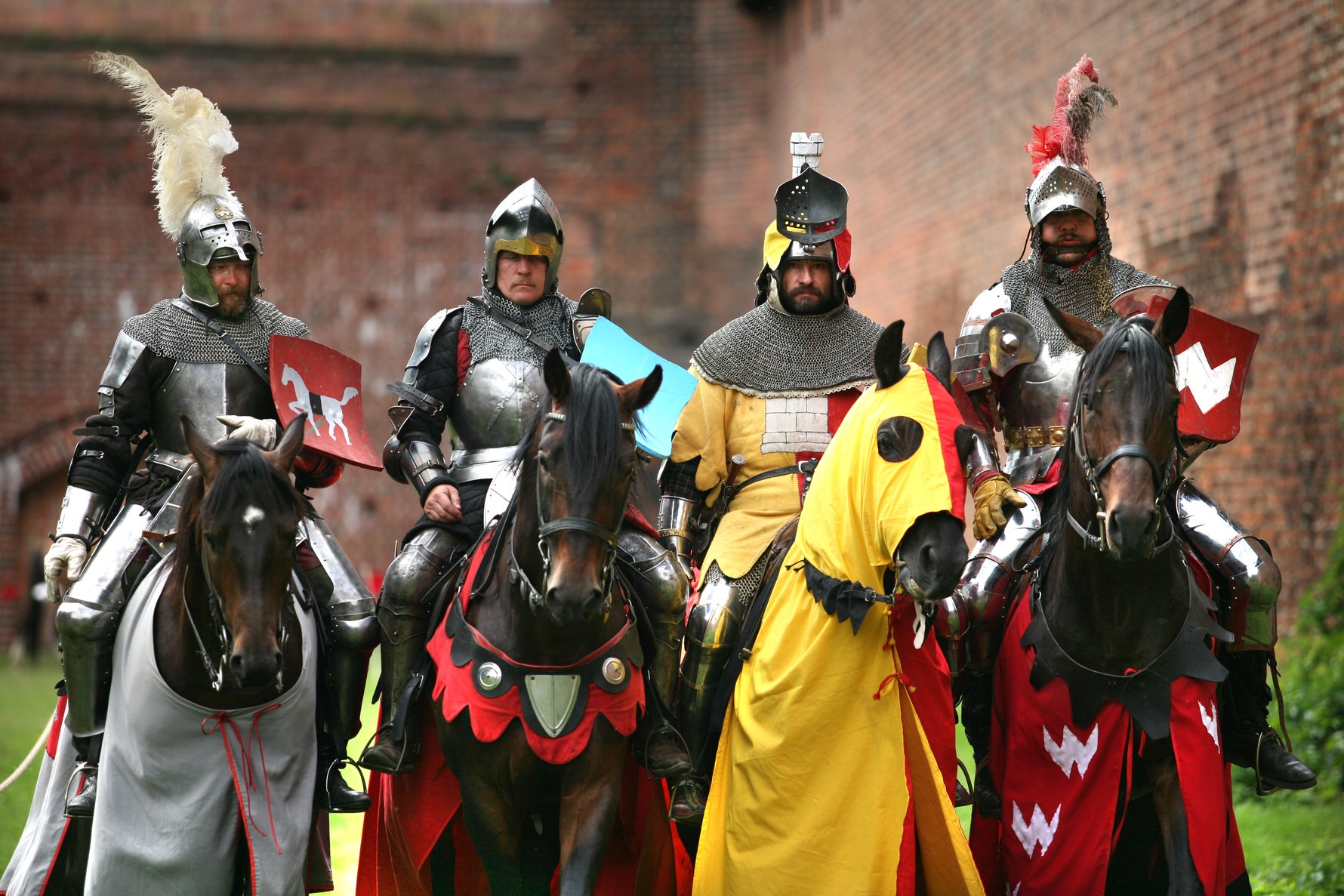 If your children have a concerning obsession with military history, much like I was as a kid, then you should definitely consider making a trip to the Naval Museum in Gdynia.  Like toys on a messy bedroom floor, the grounds of this open-air museum boasts a gigantic collection of guns, cannons, fighter planes and other paraphernalia that is sure to turn your child into an eccentric military buff before the end of your holiday. As added encouragement to your less-enthusiastic offspring, the beach and a playground is just across the road so it's easy to combine both activities in one visit to Gdynia!
Closest station: Gdynia Głowna.

Welcome to the oldest living museum in Tri-city. Sopot Fort is a heritage park complete with reenactors, animal feeding and other interactive madness of a bygone era! Expanding from it's Slavic roots to incorporate Viking, Celtic and other regions of their medieval history program, there are workshops explaining medieval weaponry and technology, combat reenactments as well as folk dance and music concerts, designed for Polish and foreign children. Worth taking advantage of while the weather is good!
Closest station: Sopot Kamienny Potok.

Sitting between Gdynia and Sopot, Kolibki Adventure Park is the biggest in Poland. It has a huge range of activities from rope-climbing, mini quad-bike riding and jumping castles and all this fun is safely ensured by trained staff. There's even the anomaly Native American village where you can build a totem pole, get some war paint on you and try your hand at throwing a tomahawk. Interprit that as you will!
Closest station: Sopot Kamienny Potok.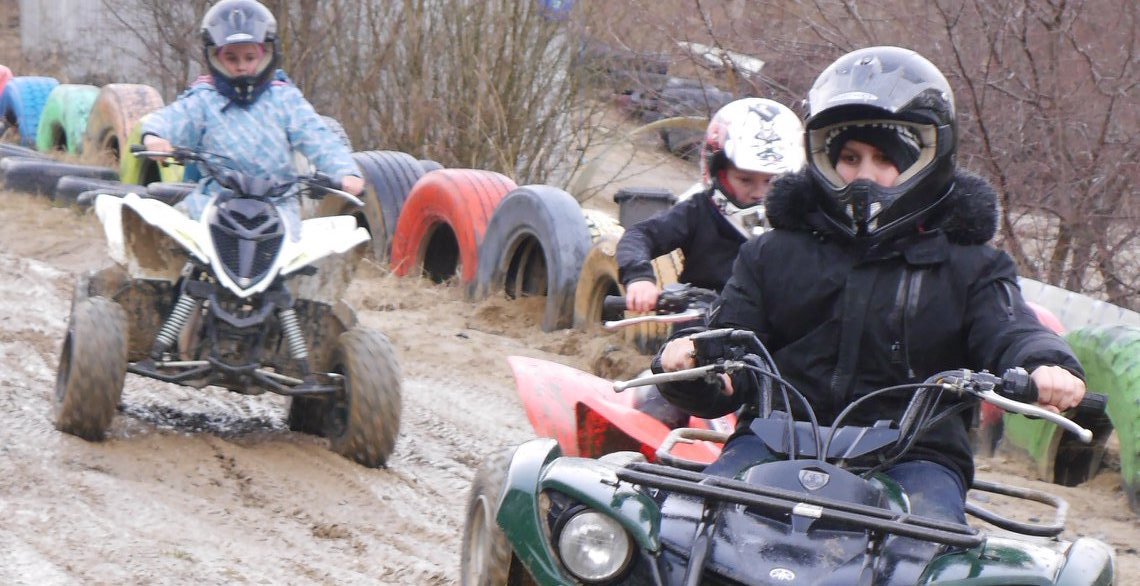 From the waterfront of Gdańsk, sister mock pirate ships, The Galeon Lew and Czarna Perła (English: The Lion Galleon and The Black Pearl) ferry people back and forth to Westerplatte, departing close to the Green Gate (Zielona Brama). One ship leaves Gdańsk on the hour, every hour from 10:00 (subject to demand) through to 16:00 and departs Westerplatte on its return at 35 minutes past the hour. The cruise takes about 30 minutes and comes with a commentary in English, German and Polish as you cruise up to the place where WWII began. The F5 Water Tram is a much cheaper option, though not as fun.
Closest station: Gdańsk Głowny.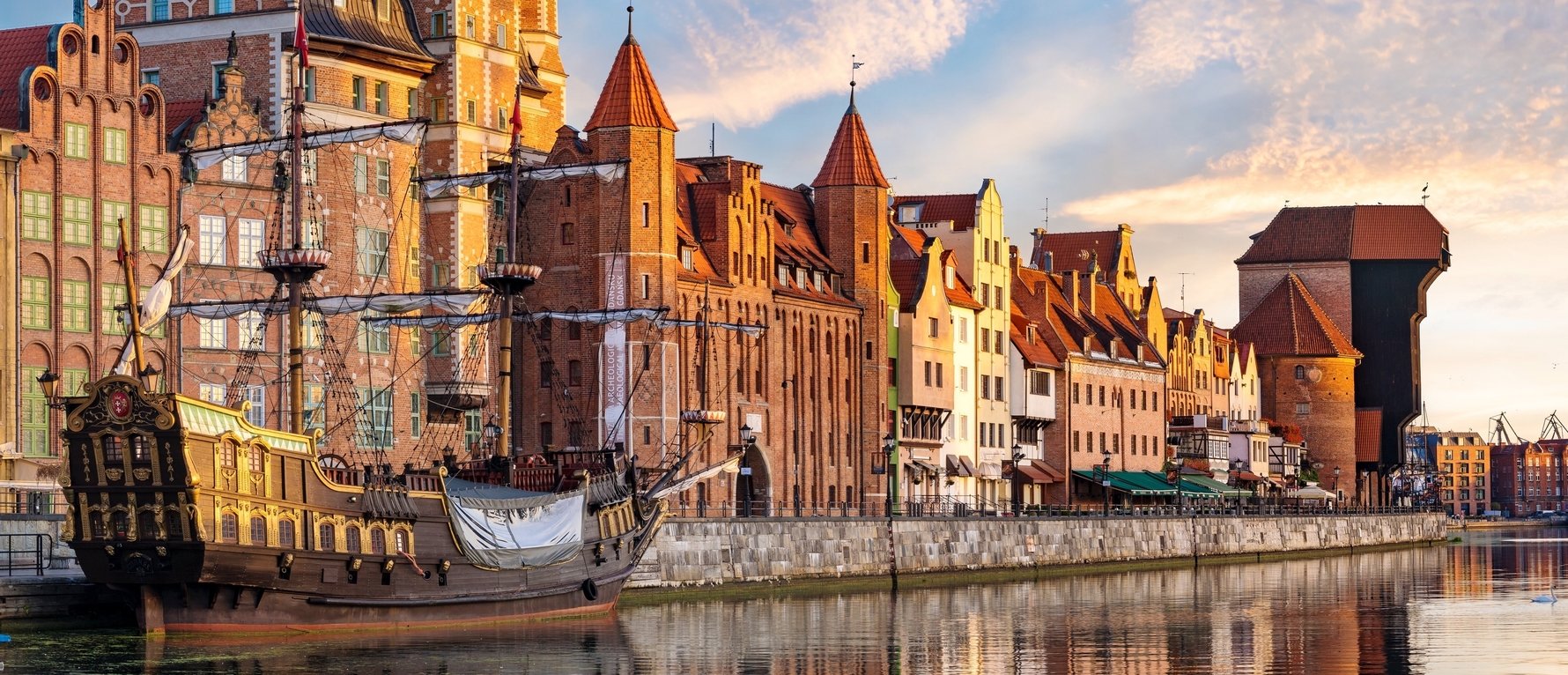 Another perfect place to visit on days when the weather forces you inside. The Gdynia Aquarium is stuffed with over 2,000 creatures and pint-sized guests will delight in seeing everyone. In addition to an international marine cast that includes snapping-turtles, electric eels and the Amazon-dwelling giant Arapaima (it's a really, really big fish), the third floor Baltic Room is devoted to understanding the sea literally right outside the Aquarium's windows. This includes a giant 44 kg cod – the largest creature ever caught in the Baltic – dangling over your head. There's also something called 'Akwarium Pod Lupą', which allows you to examine very small fish swimming through magnifying-glass. English placards are spotty at best, so parents - be prepared to make up origins for the colourful tomato clownfish and the pancake-like moonfish. A large open-air deck offers the ideal place to take in aquatic views and have a snack if the weather permits.
Closest station: Gdynia Głowna.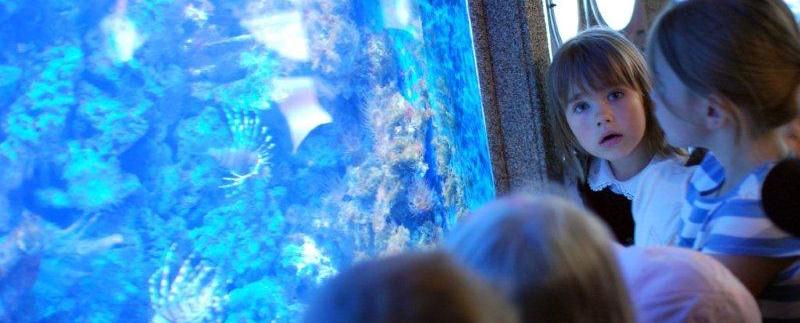 Named in honour of Johannes Hevelius, the famed astronomer born in Gdańsk in 1611, the Centrum Hewelianum is a museum with a split-personality. The first half draws upon the building's history as a Napoleonic-era fort, recreating scenes of military life with uniformed-mannequins handling muskets and cannons. While some more English translations would be welcomed, your children's imagination can easily fill in the blanks! The second half of the building is an astro-science exhibition, which has made the topic fun and accessible to all ages. Featuring plenty of machines, computers and interactive gadgets, this is one of those places that encourage visitors to get hands-on, with the laws of physics and astronomy explained in an idiot-proof way. Mr. Hevelius would have been proud! Fortunately, there are more English translations in this part of museum.
Closest station: Gdańsk Głowny.