From fresh fruit and grocery delivery services that support small organic farmers to hot pizzas from your favourite pizzeria, full multi-course meal kits to heat and eat at home, cocktails and craft beer to enjoy at home on-demand (within the prescribed licensing laws of course), and ''click and collect'' services that help you skip the queue at the pharmacy, e-commerce has finally well and truly taken hold in South Africa.

There are now dozens of different services out there that will help you order online everything you could possibly need and get it delivered straight to your doorstep. Please remember to practice good Covid safety protocols, wear your mask when you greet your delivery person and if you are in self-isolation ask for the items to be left on the doorstep so delivery staff do not need to be in close contact with you. 

Here's our comprehensive guide to the best delivery services now operating in Joburg.
FRESH FRUIT AND VEGETABLES
Bryanston Market directly sells fruit and vegetables sourced from small local organic farmers based in and around Joburg and in addition to shopping at the market every Thursday and Saturday, you can now also order the best fruit and veg delivered to your home. There's a choice of fresh veggie boxes that you can order, starting from 'small boxes' filled with a selection of six seasonal vegetables (R150) to a large box packed with 12 different vegetables (R300). There's also the Local is Lekker box which includes lots of veggies that are typically used in traditional dishes such as mielies, pumpkin leaves, sweet sorghum, sweet potatoes, jugo beans and calabash.

In addition to fruit and veg you can also bulk up your weekly shop with meat from the Braeside Butchery, fresh milk from Happy Milk and free range eggs from Keto Kitchen as well as Dutch cheeses from Gonedsa, bread from Mrs Breadcare, heat-and-eat ready-made meals from the market's various food stall traders, raw organic honey, vegan products, muesli, African grains like sorghum and teff and lots of pulses and nuts.

How to order: You need to get your order in before 2pm on a Monday for a Thursday collection or delivery. You can place your orders for the week from Friday. Delivery costs R80 and are made within a 20km radius of the market. Check out the online shop and place your orders online here.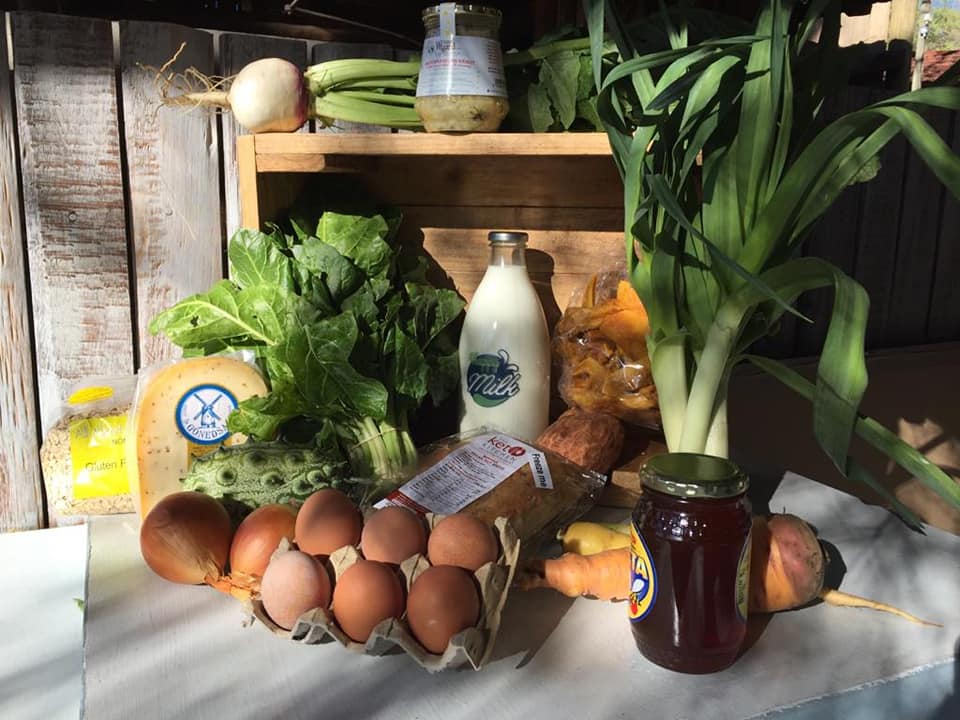 Farm Fresh Online
Farm Fresh is an innovative food delivery small business that has been delivering farm-fresh boxes of the best available fruit and vegetables straight from the market to Joburgers since 2015. As South Africa's lockdown settled in Farm Fresh's box deliveries have increased three-fold, creating new employment opportunities and ensuring more Joburgers have access to the best possible fruit and vegetables 'from farm to tummy'. Farm Fresh's choice of small, medium and large seasonal fruit and veg boxes are packed with the freshest selection of fruits, cooking vegetables and salad, and even the 'small box' will keep you going for a long time!

How to order: Boxes can be ordered online at farmfreshonline.co.za. Deliveries are made on different days depending on what part of the city you live in. See the Farm Fresh website for details.
Ubuntu Project Africa
The Ubuntu Project is a farming project led by The Green Business College that is helping vulnerable families to start their own vegetable gardens during lockdown. To finance the packs needed for those in need to start their own food gardens, Ubuntu Project Africa has launched a fresh produce box delivery service selling the organic veggies from their farms.

For R300 (includes delivery) you can order a healthy veggie box delivery which includes all the veggies you might need for the week such as spinach, cabbage, carrots, peppers, tomatoes, salad, eggs, onions and potatoes. The proceeds from each sale is then used to buy a family in need 30 seedlings, a packet of seeds, and 20 kgs of compost to get started on their kitchen garden guided by the farmers from Ubuntu Project. For an extra R180 you can also sponsor another 30 seedlings, 20kgs of compost and 3 packets of seeds to help a family further expand their garden.

How to order: Order your box here via the Green Business College website. Deliveries in and around Joburg and the Vaal.
DELI DELIVERIES AND MEAL KITS
The Leopard
Andrea Burgener and Nick Gordon's deli The Leopard has built a reputation for sourcing the finest locally produced ingredients and for focusing on sustainability. In the fridge you'll find a daily selection of heat-up or just go ahead and serve take-home meals, so good you'll want to tell the family you made them yourself (especially the parmesan artichoke dish). On the shelves is a carefully sourced selection of the finest ingredients that Burgener herself uses in the kitchen as well as freshly made salads, homemade preserves and sauces. Keeping up to speed with our socially distanced times The Leopard now also delivers and their easy-to-navigate online shop offers a mouth-watering selection of products.

How to order: Visit their online shop at leopardfoodcompany.com. Get your orders in by noon for next day delivery (deliveries are between 14:30 and 17:30, Sunday deliveries between 10:00 and 15:00) or you can choose a different day to receive your delivery at the check-out. Note some items take longer to source so may delay your delivery, these items are indicated in the menu. Delivery currently costs R60 within a 9km radius of Milpark (if in the northern suburbs, Bryanston is currently the furthest they deliver).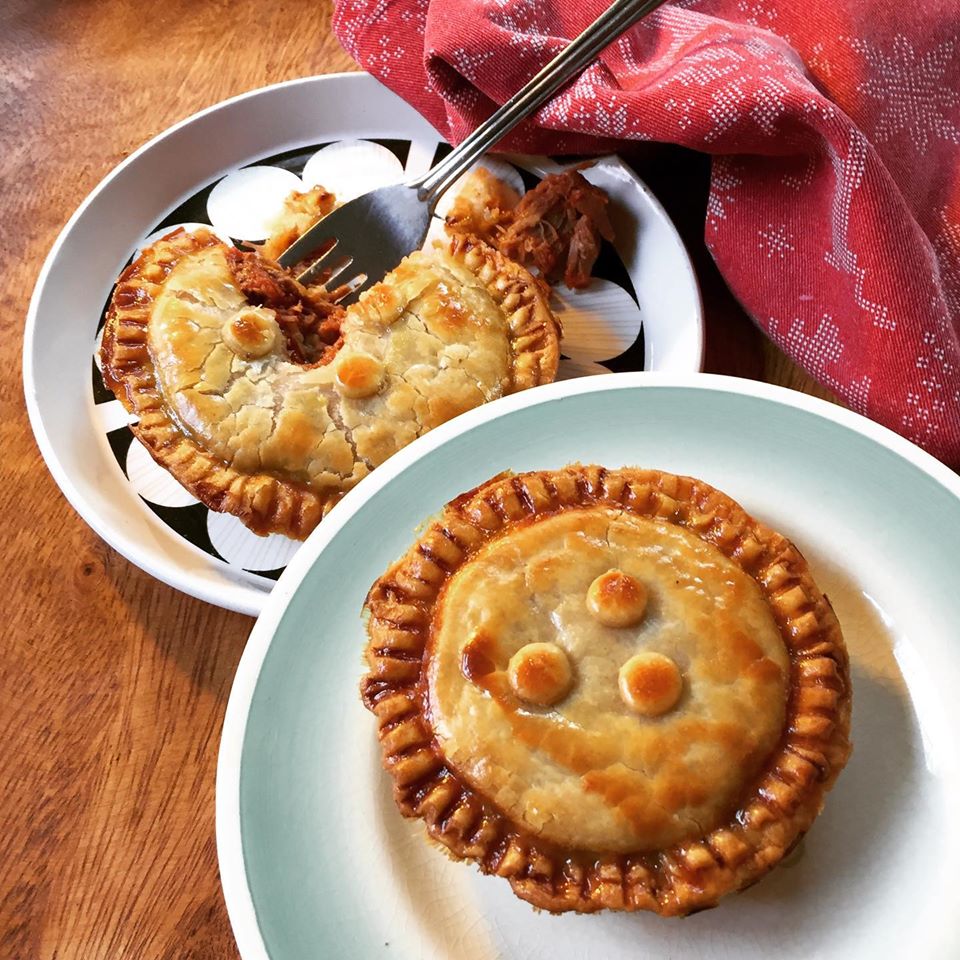 Leading events and catering company The Forum Company has launched a delicious new gourmet meal service, The Forum Kitchen. The Forum Kitchen's impressive menu is packed with freshly prepared meals portioned to feed two or a whole family of four, including family favourites like beef short rib, Moroccan lamb tagine and bread and butter pudding, as well as plant-based and vegetarian dishes that have a special emphasis on immune system boosting. The online store also stocks lots of gourmet pantry essentials as well as wines and spirits, all available for delivery.

How to order: Place your orders for The Forum Kitchen dishes online via the website theforumkitchen.co.za for Tuesday or Friday delivery. Menus change every week to reflect the seasons.  You can also add items from The Forum Kitchen deli to your order such as sourdough bread or homemade granola, as well as wines to enjoy with dinner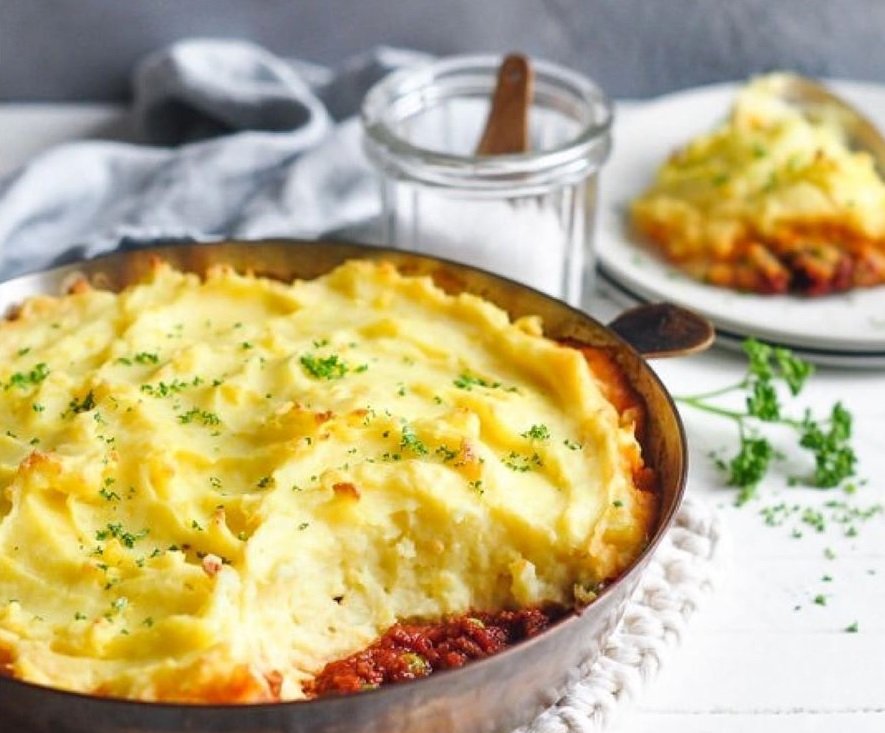 Pronto Italian restaurant has long been a popular destination for excellent Italian food and in the wake of the Covid lockdown they also now have a super convenient deli and an online store called I Love Pronto. Everything on sale in the deli is also available online and there's a great selection of delicious premium and yet good-value food products including frozen meals such as pasta sauces, lasagne, ravioli, amazing frozen pizza and soups plus homemade Italian ice cream, as well as essential pantry items, fresh dairy and cold meats and excellent sourdough bread.

How to order: For online orders see Pronto's website. Pronto offers delivery in an 8km radius of the deli in Craighall Park, as well as a drive-through curb-side collection service. Delivery costs from R35 (minimum order R250).

UCook is an ingenious home delivery service, originally launched in Cape Town and now also available in Joburg, that helps you cook like a five-star chef from the comfort of your own kitchen. With the tagline 'cooking made easy' UCook packages every ingredient you need, together with a recipe from one of their leading chef partners. Meal-kits can be ordered from UCook.co.za and recipes change weekly with UCook collaborating with top five-star chefs to share exciting new recipes that you might ordinarily struggle to get all the ingredients together for. This is the service for those who enjoy gourmet home cooking. Even better yet, UCook has also launched a Food Fund with a portion of the cost of every meal kit being matched and doubled by UCook and donated to FoodForward SA who support feeding schemes for thousands of people across South Africa.

How to order: Check out this week's meal kit menus and order at UCook.co.za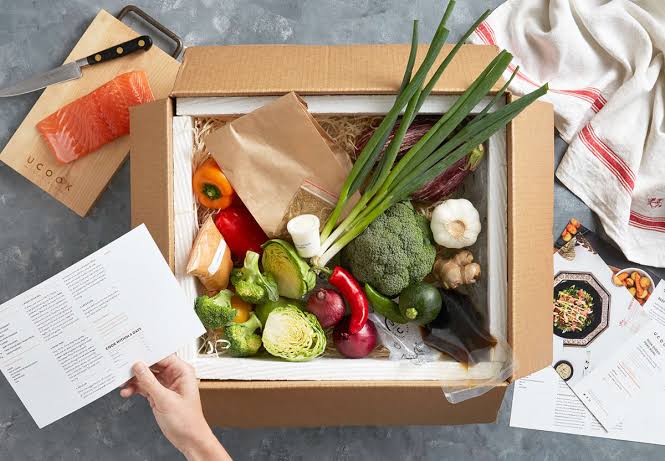 Dedicated to healthy living and eating, Rosebank's Brik Cafe has a reputation for meticulously sourcing only the finest organic and sustainable ingredients for their inventive dishes and now they are offering the chance to get these ingredients delivered to your door! The perfect service for those with dietary requirements such as vegans and those who eat gluten-free, boxes are themed according to diets and in addition to fresh fruits, vegetables and bread include homemade goodies from the Brik team such as pickles, jams and yoghurts.

How to order: See the Brik Cafe Instagram page for details of what boxes are available this week and to fill out an order form. You can also contact them via whatsapp +27 715093131 or email hello@brikcafe.co.za. DOrders are processed daily and delivered the next day. Deliveries are free within 5km, R20 between 5-10km and R50 between 10-20km.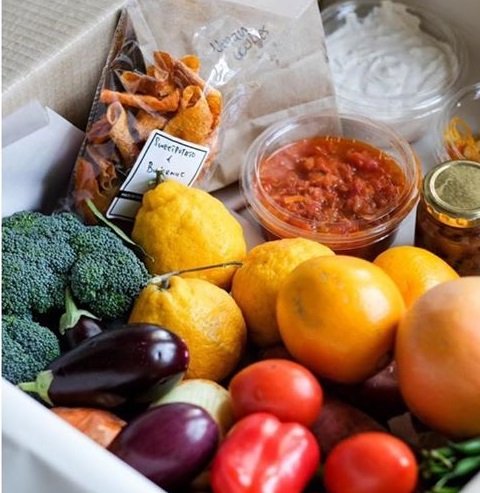 RESTAURANT DELIVERIES
If you don't feel like cooking you can always get a delivery in from your favourite restaurant. In addition to the already well-established apps UberEats and Mr Delivery, a host of new local apps have also entered the scene including: Bolt Food (run by the Bolt ride-hailing service), the Appetite app and FataFat SA app, a new South African 'online concierge' platform which you can use to arrange a collection and delivery from your favourite restaurant, as well as pharmacy and supermarket shopping, pet food supplies, gift and book shopping and even laundry delivery and collection, with all requests and payment made through the app.

For cakes, cookies and other sweet treat deliveries many of Joburg's finest patisseries are also now offering delivery services. See our guide to the best places to order a cake delivery online here.
WINE, BEER AND SPIRITS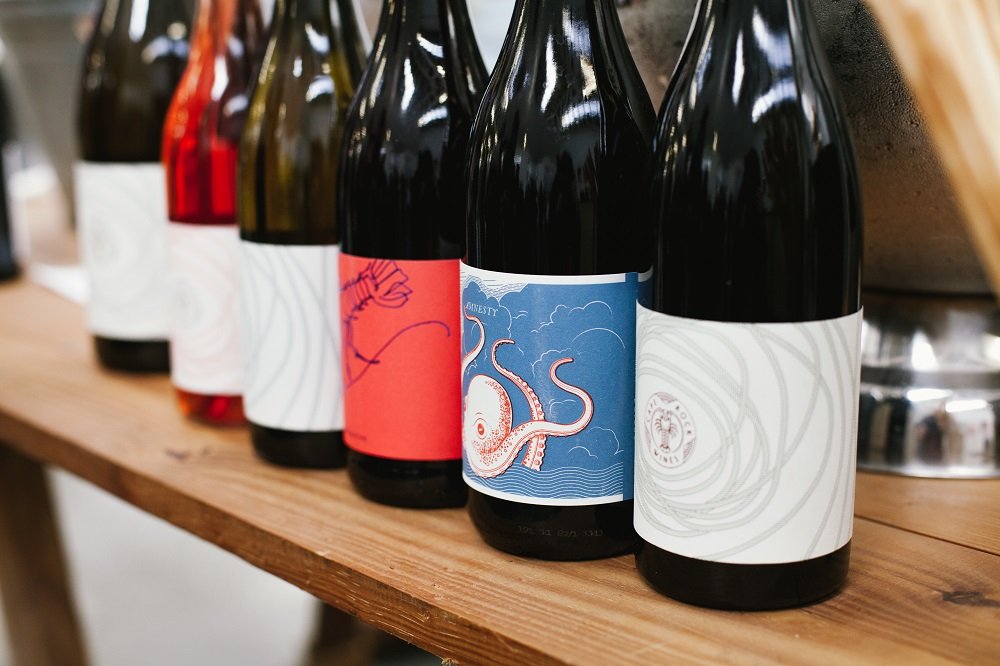 South Africa has now undergone four alcohol bans in an effort to ease pressures on emergency wards in the country's hospitals. During alcohol bans it is illegal to sell and transport alcohol although it is possible to place pre-orders for alcoholic drinks which will be delivered to you after the latest restrictions have been lifted.

You can find our full guide to where to make your booze orders online for delivery after lockdown here, some recommended local retailers offering the service include: 
Norman Goodfellows,
Dry Dock  
Solly Kramers
Cellar Direct,
Whisky Brother,
Frontier Beer (for local craft beers)
Publik (for boutique wines).

There are also a number of new apps out there where you can order beers and wines at the click of a smartphone button. The best and most widely available are Quench app and Bottles app (both also can organise grocery deliveries).
FRESH FLOWERS
Based at Joburg's delightful 44 Stanley centre Petal & Post specialises in e-commerce, heading out every weekday at the crack of dawn to source the day's best available flowers straight from the farm. These flowers are then bunched together into beautiful posey, which is available for same-day delivery (you need to order before 13:00). You can choose from a regular size (R265) or a double posey (R470). There's also an option to subscribe and get a new bunch of flowers sent to you every week, fortnight or once a month, a fantastic and practical way to keep the house in bloom for anybody who is a regular buyer of flowers for the home.

How to order: You can see the day's flower arrangement and order online at petalandpost.co.za. Delivery is free in Johannesburg.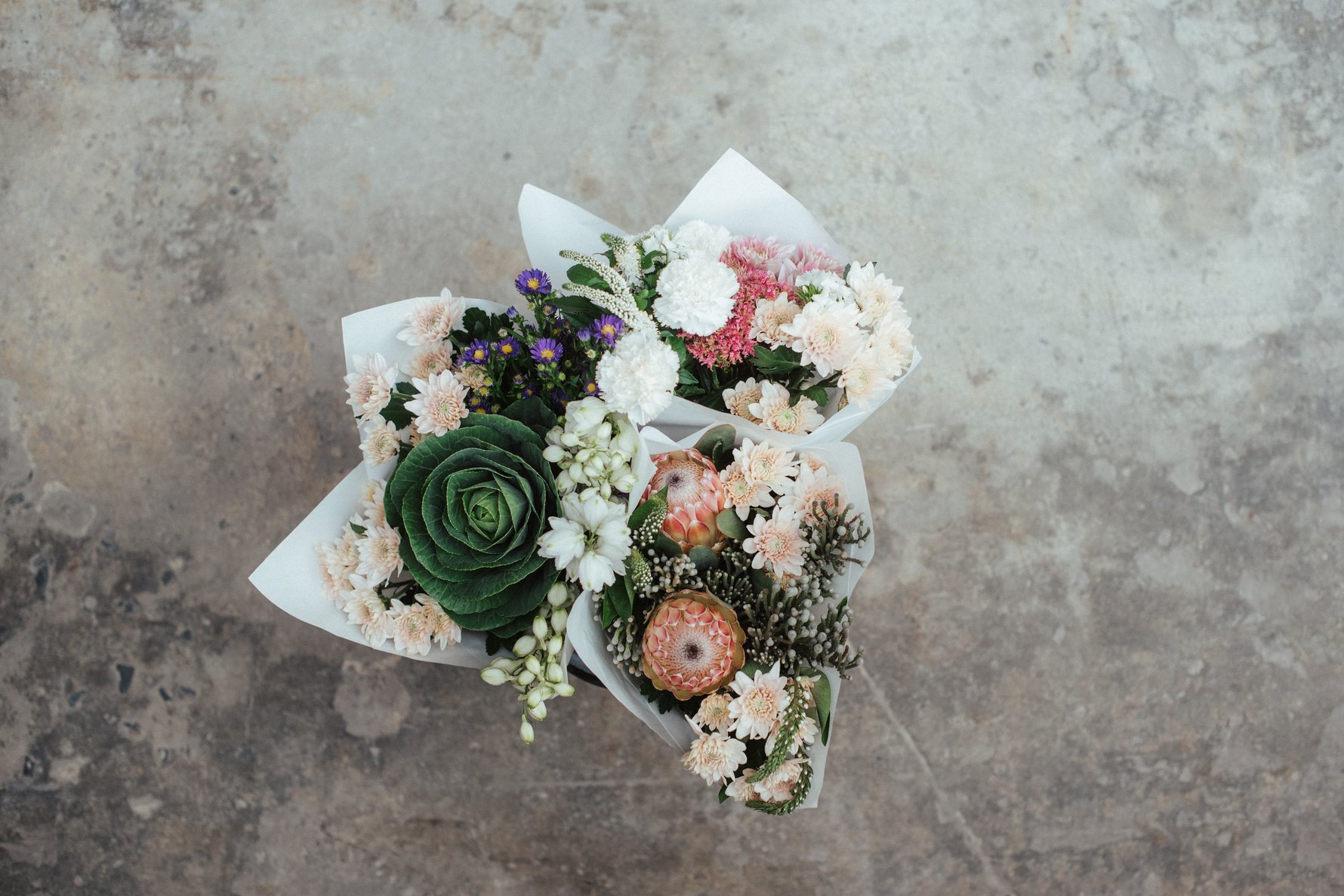 BOOKS
Bookshops were one of the retail sectors to open earliest during lockdown, having been deemed an 'essential service'. During their downtime at the start of the super-strict Level 5 lockdown many of Joburg's favourite independent bookshops got busy upgrading and creating new online shopping platforms, meaning you can now get books delivered from independent bookshops, in addition to via the market's biggest nationwide book retailer Exclusive Books.
This friendly downtown book store, situated just around the corner from the entrance to the historic Rand Club (with a second brand in Maboneng), sells new and second-hand books with a focus on works by South African and African writers.

How to order: You can also buy books from the shop directly online through their website bridgebooks.co.za. Delivery costs R50 in Johannesburg and R99 for elsewhere in South Africa.
Kate Rogan's Love Books lives up to its name. The selection of books - general fiction and non-fiction as well as a great selection of South African titles - displayed exhibits thoughtful and considered choices, award-winning books, books people are or should be talking about.

How to order: As well as visiting the shop in Melville you can also order books online through the Love Books website lovebooks.co.za. Delivery costs R60 in and around Melville.
SUPERMARKET, PHARMACY AND OTHER GROCERY SHOPPING
South Africa's biggest retailers Checkers, Woolworths, Pick n Pay and Dischem all now have online services that run either on a delivery model or a 'click and collect' model. By far the speediest is the Checkers Sixty60 app where you can order same-day delivery items from the supermarket.

Makro and Game - supermarket retailers who also sell other household items and electronics - also now have online shopping delivery services. South Africa of course does not have Amazon, but we do have our own online retail giant equivalents where you can order and get delivered pretty much anything else you might need. If this is the service you need check out Loot.co.za or Takealot.co.za.

There are also a number of third-party apps you can use to do your supermarket grocery shopping. These are often a preferable option due to their user-friendly apps and websites and the possibility to shop around for good deals. Services to check out include:
Zulzi is an on-demand delivery platform where you can buy anything around your area and get it delivered to you in less than one hour. Describing themselves as a 'digital mall' through the Zulzi app you can do everything from grocery shopping to get a restaurant delivery and arrange for medications to be delivered. Find out more on the Zulzi website.
OneCart allows you to put together a bespoke shopping list from multiple supermarkets and stores to get delivered to your home. Find out more on the OneCart website.
Another app speciaising in deliveries from local restaurants and supermarkets, Stulo offers groceries from Checkers, Woolworths, PicknPay and Dischem and deliveres in and around Johannesburg, Midrand and Soweto. Find out more on the Stulo website.