On March 26, 2020 South Africa entered its first lockdown and across the country (alongside almost everything else), South Africa's museums temporarily closed. Some are operating again, but many have not reopened... To help you navigate the complicated and confusing status of Joburg's museums after lockdown, here's a look at major Joburg museums, and their current state of openness and how to visit and support them.

* This article was first published in April 2021, updated May 2021. We will continue to update as we receive new information. 
Joburg museums that are open
Constitution Hill
Status: Open
The museums of the national heritage landmark Constitution Hill reopened to the public on October 1, 2020. Like many other museums, Constitution Hill encourages visitors to book their tickets online in advance. Tickets still include an optional guided tour, or you can also download the free app and guide yourself around the site with a free audio guide on your phone. Excitingly during the last few months, Constitution Hill has also been hard at work developing Creative Uprising, a new creative hub that is revitalising and transforming unused spaces in the precinct, into collaborative spaces for local creatives. We recently took a tour of the Creative Uprising, read all about this ambitious new development here.

Where: Cnr Joubert St and Kotze St, Braamfontein, tel. +27 11 381 3100. Open daily 09:00-16:00.
Tickets: Buy your tickets online at constitutionhill.org.za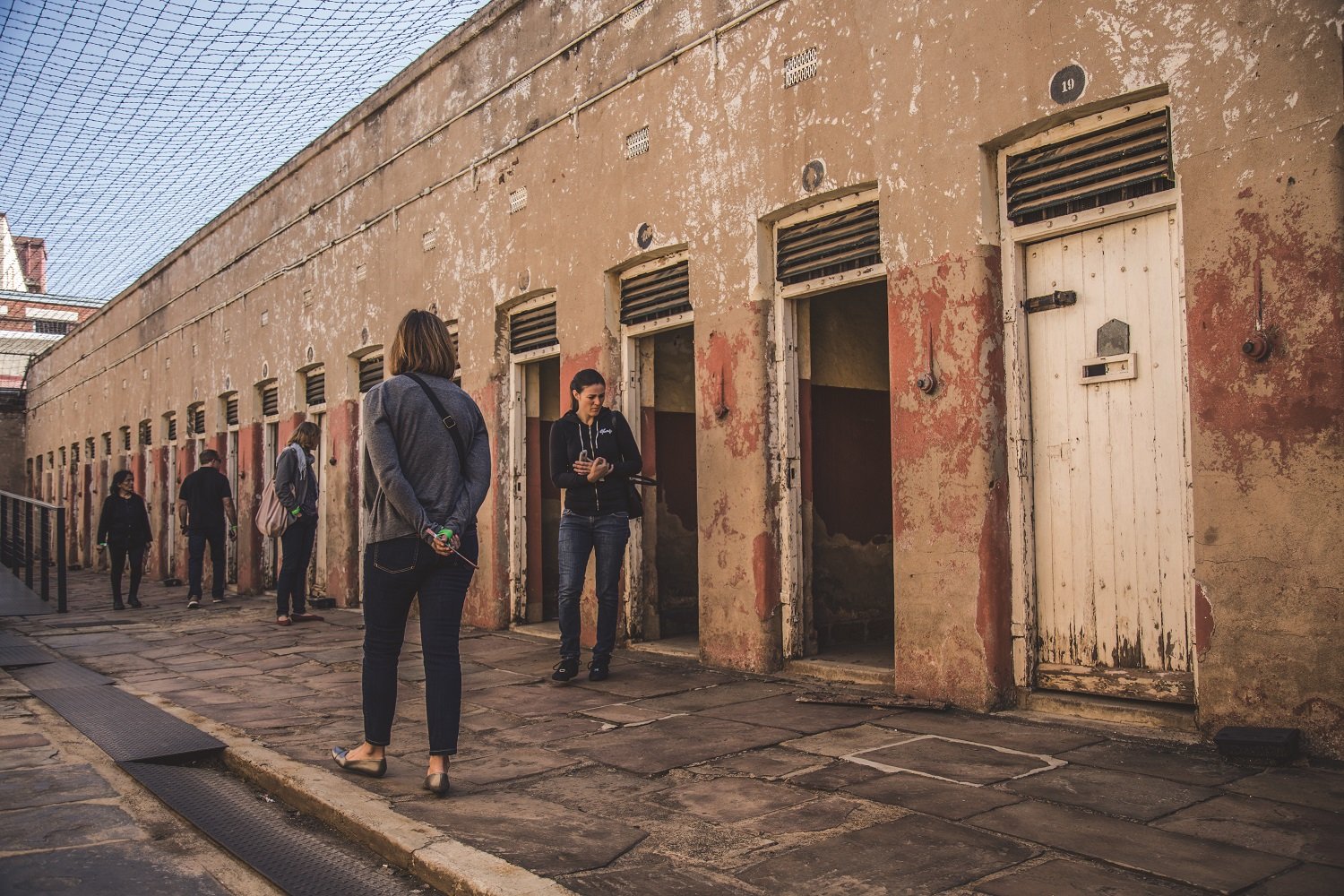 Ditsong National Museum of Military History
Status: Open
Part of the state-managed Ditsong group of museums (all other Ditsong museums are located in Tshwane), this museum devoted to South Africa's military history reopened to the public on September 1, 2020. During the lockdown Ditsong museums also worked on upgrading their website and you can now buy tickets online.

Where:  22 Erlswold Way, Saxonwold, tel. +27 11 646 5513. Open daily 09:00-16:30
Tickets: Buy your tickets online at ditsong.org.za.

Hector Pieterson Museum
Status: Open
This excellent museum in Orlando West, Soweto tells in great detail the story of the 1976 Soweto Uprising, from the events which led up to the student's protests to its violent crackdown. The museum is operated by the City of Joburg and closed in March, 2020 in light of the pandemic and reopened on April 19, 2021.

Where: 8287 Khumalo St, Orlando West, Soweto. Open 10:00-17:00. Closed Mon. 
Tickets: Tickets can be bought at the museum.

James Hall Museum of Transport
Status: Open by appointment
The largest transport museum in Africa, this impressive collection of vintage motors closed to the public in March 2020 and in May 2021 gradually reopened.  To visit you must first contact the museum and arrange to visit (by phone or email). Once you have successfully arranged to visit a member of staff will also be able to guide you around. The museum is a stop on the hop-on hop-off City Sightseeing red bus tour (now operating weekly on Saturdays) and on days when the bus is running the museum is open with no need for prior bookings. 

Where: Pioneers' Park, Rosettenville Rd (M11), La Rochelle. Open 08:00–15:00. Closed Mon.
Tickets: To visit the museum you must book at least 24 hours in advance, call +27 11 435 9718 or email veronicap@joburg.org.za to arrange a visit.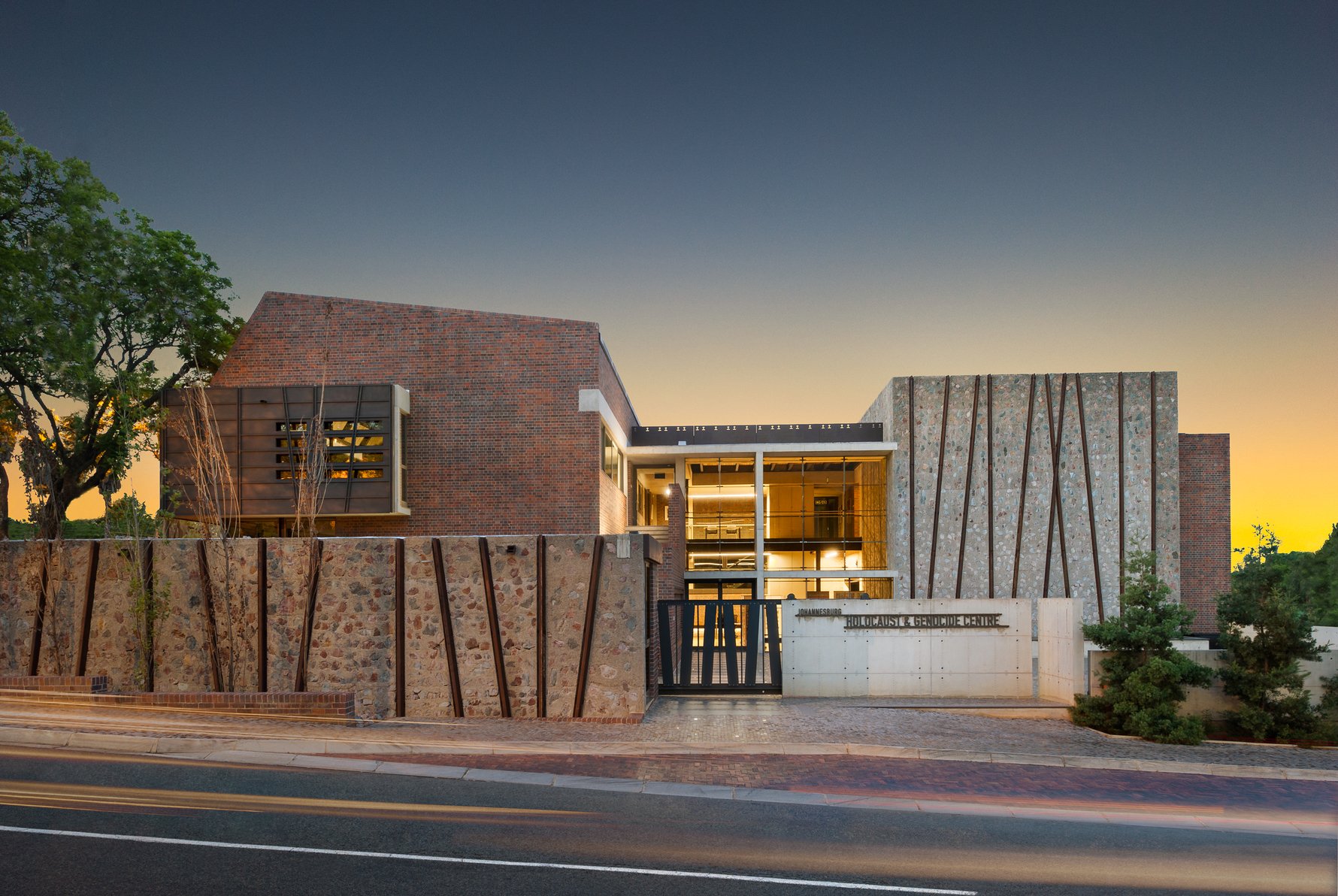 Johannesburg Holocaust and Genocide Centre
Status: Open by appointment
This museum and centre of memory and dialogue is the first institution of its kind that brings together the stories of the holocaust committed by Nazi Germany in World War II Europe and the more recent Rwandan genocide in 1994. The museum reopened to the public in September 2020 and visits are now by appointment only (entrance is free).

Where: 1 Duncombe Rd, Forest Town, tel. +27 11 640 3100, jhbholocaust.co.za.
Tickets: Visits by appointment only, call  +27 11 640 3100 to arrange a visit. Entrance is free.
 
Lindfield Victorian House Museum
Status: Open by appointment
One of Joburg's quirkiest museums, this historic home in Auckland Park brings to life the Victorian era through hundreds of period items spread over a collection of remarkably decorated rooms. In November 2020 the museum announced, like many other privately owned and managed heritage sites, that it was in "an extremely precarious financial position" and has been actively crowdfunding to raise funds to pay for utility bills. The museum is open and fully operational - visits are by appointment and include a tour.

Where: 72 Richmond Ave, Auckland Park, tel. +27 11 726 2932, lindfield.wix.com/museum. 
Tickets: Tours of the house are by appointment only. Call +27 11 726 2932 or +27 83 589 8668 to book a tour. Tours cost R100.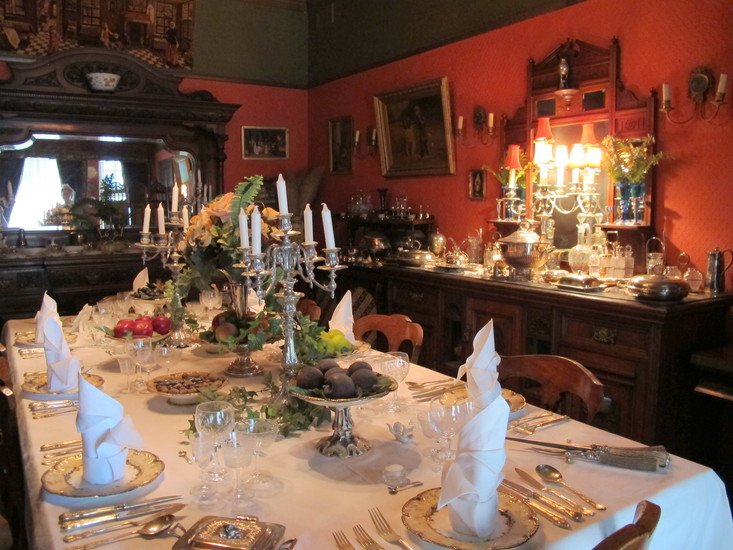 Maropeng and Sterkfontein Caves
Status: Open
The Maropeng visitor's centre in the Cradle of Humankind is open to the public and since December, 2021 now opens only on Fridays, Saturdays and Sundays. Tours of the nearby Sterkfontein Caves also operate on the same days. Tickets must be booked online in advance.

Where: R400 just off the R563 to Hekpoort (approx 30mins drive from Sandton), tel. +27 14 577 9000. Open Fri–Sun 09:00–17:00, tours of the caves every 30 mins, last tour at 16:00.
Tickets: Buy your tickets online at maropeng.co.za.

Mandela House Museum
Status: Open
This famous house museum on Vilakazi Street in Soweto saw itself thrust into the headlines in late 2020 with reports flying that the museum was facing imminent closure and liquidation. The museum is not being closed, and neither are the items within it being sold by liquidators. Instead, a new Trust will take over management of the property and continue to operate the site as a museum for the public good. The museum continues to open daily to the public and entrance costs R60.

Where: 8115 Vilakazi St, Orlando West, Soweto, tel. +27 11 936 7754, mandelahouse.com. Open daily 09:00–16:45.
Tickets: Tickets are sold at the museum.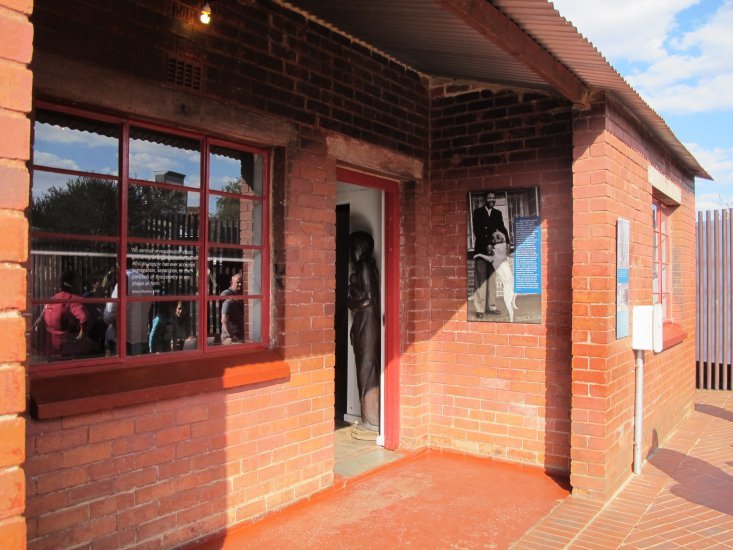 Museum Africa
Status: Open
On our most recent visit (May 27, 2021) as part of a City of Joburg organised tour we were informed this museum is now officially open. Previously we were advised it would open only by prior appointment. To be sure we recommend to phone in advance to check their state of readiness. Unfortunately, Museum Africa has not fared well in recent years and in November 2020 there was an attempted robbery that caused some damage. Sadly many of the exhibits are looking tired and dusty and there are lots of empty display cabinets, although we were told new exhibits are on the way...

The good news is that Osmic Menoe, founder of the Back to the City music festival, is charging ahead with establishing the fantastic South African Hip Hop Museum in the western wing of the building. The museum is self-funded by Osmic (although he is also actively seeking supporters to help speed up the work) and once completed will be an exciting and engaging celebration of the history of hip hop culture in South Africa. Work is under way and the hope is the first exhibits will open in late 2021. 

Where: 112 Lilian Ngoyi St (Mary Fitzgerald Square), Newtown, tel. +27 11 833 5624. Open 09:00-17:00. Closed Mon.
Tickets: Entrance to the museum is free.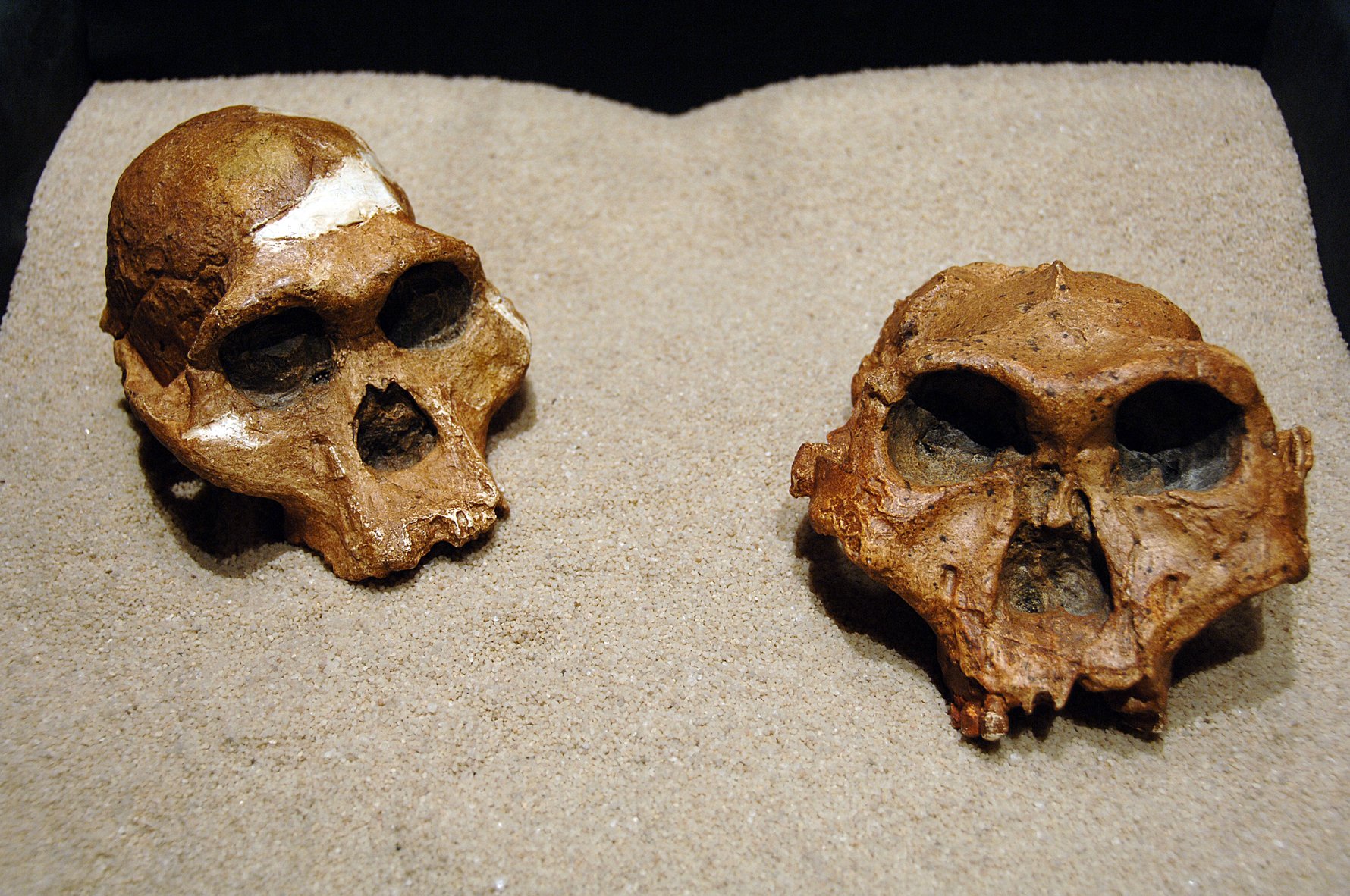 Origins Centre Museum
Status: Open
Origins Centre is a museum devoted to the story of the evolution of modern humanity, tracing the emergence of humans along an 80 000-year path to the ancient African source. Part of the Wits University campus in Braamfontein, when the university closed and moved to remote learning in 2020, the Origins Centre followed suit and closed its doors. In February 2021 the Wits campus reopened to students and on April 9, 2021 the Origins museum reopened to the public. Entrance tickets must be booked in advance online and pre-bookings for guided tours are essential.

Where: Wits University campus, cnr Yale Rd and Enoch Sontonga Ave, Braamfontein, tel. +27 11 717 4700, wits.ac.za/origins/. Open 09:00-17:00, Sat 09:00-16:00. Closed Sun. 
Tickets: Book a museum tour at bookings.origins@wits.ac.za. Book your entrance tickets here via webtickets.

Sci-Bono Discovery Centre
Status: Open
This popular children's museum in Newtown reopened to the public on August 25, 2020. Most of the hands-on exhibits are open, although there is a limit on how many children may interact with an exhibit at any one time. The museum has also introduced some new exhibits since the lockdown, including a new mirror maze, and taken 25% off the entrance prices for adults (R60) and kids (R40).

Where: Cnr Miriam Makeba St and Helen Joseph St, Newtown, tel. +27 11 639 8400, sci-bono.co.za. Open daily 09:00-16:30.
Tickets: Entrance tickets can be bought at the museum.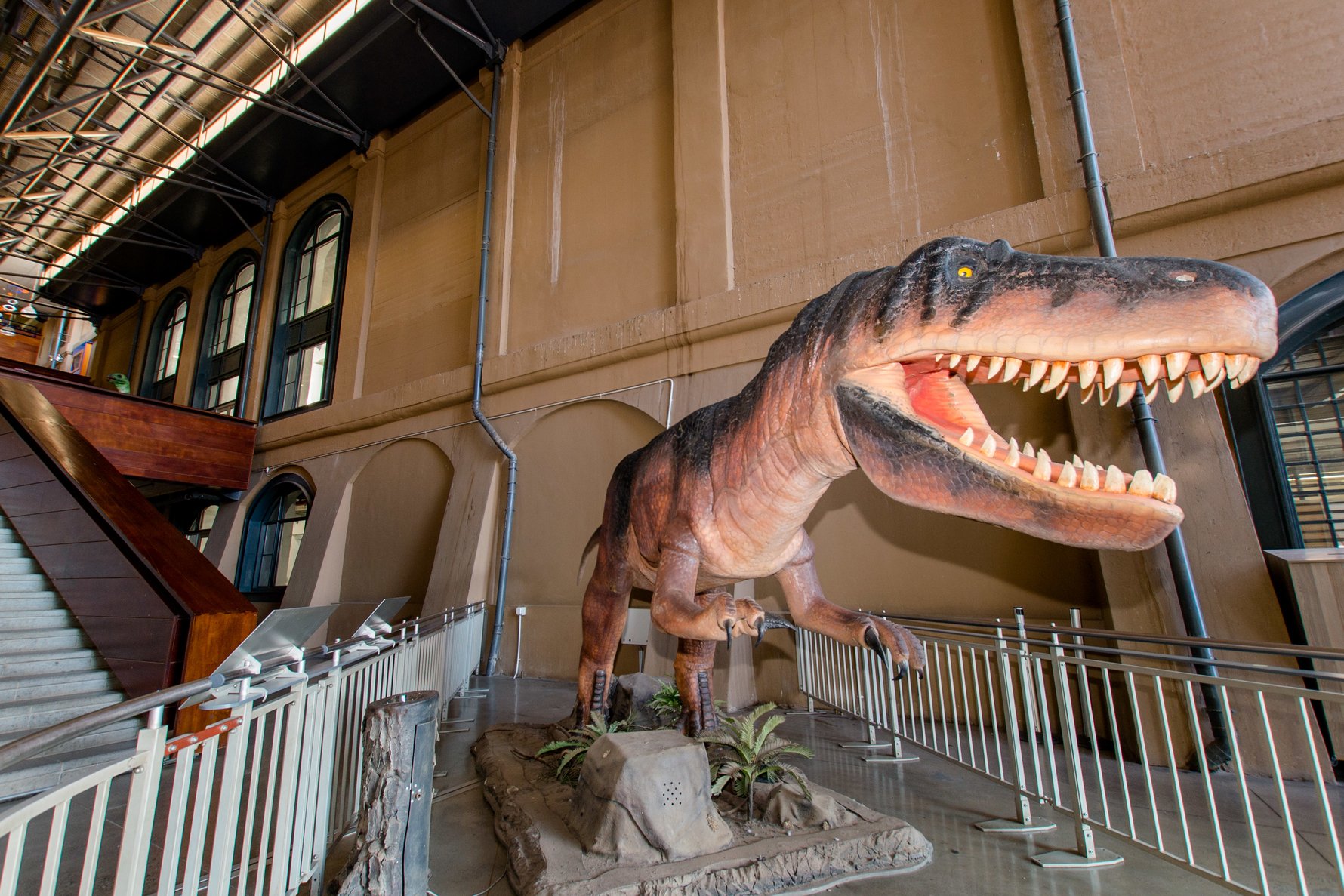 Wits Art Museum
Status: Open
Home to an extraordinary collection of African art, including contemporary and historical art from across the continent, WAM has a dynamic programme of temporary exhibitions that showcase different works from their immense permanent collection. As with Origins the museums is part of Wits University and reopened in March 2021. There are restrictions on how many people can access the museum, so booking is essential.

Where: Cnr Jan Smuts Ave and Jorissen St, Braamfontein, tel. +27 11 717 1358, wits.ac.za/wam.
Tickets: Entrance is free but booking is essential. Call +27 11 717 1358 or +27 11 717 1365 or email info.wam@wits.ac.za and send a text to *120*3622# to receive your entrance screening form.

Worker's Museum
Status: Open
This is a small but very powerful museum that uses photographs and personal testimonies to illustrate the daily hardships, dangers and humiliations faced by migrant workers through Joburg's history, as well as their vital role in the struggle for equality in South Africa and their lasting influence on popular culture. The museum is housed in the former Newtown workers compound (built in 1913) where 300 African men working in the nearby power station lived in just nine rooms. Tthe compound was finally closed in the late 1980s and became a museum in the democratic era. 

Where: 52 Rahima Moosa St, Newtown, tel. +27 11 492 0593. Open 09:00–17:00. Closed Mon. 
Tickets: Tickets can be bought at the entrance.​​​​
Joburg museums that are currently closed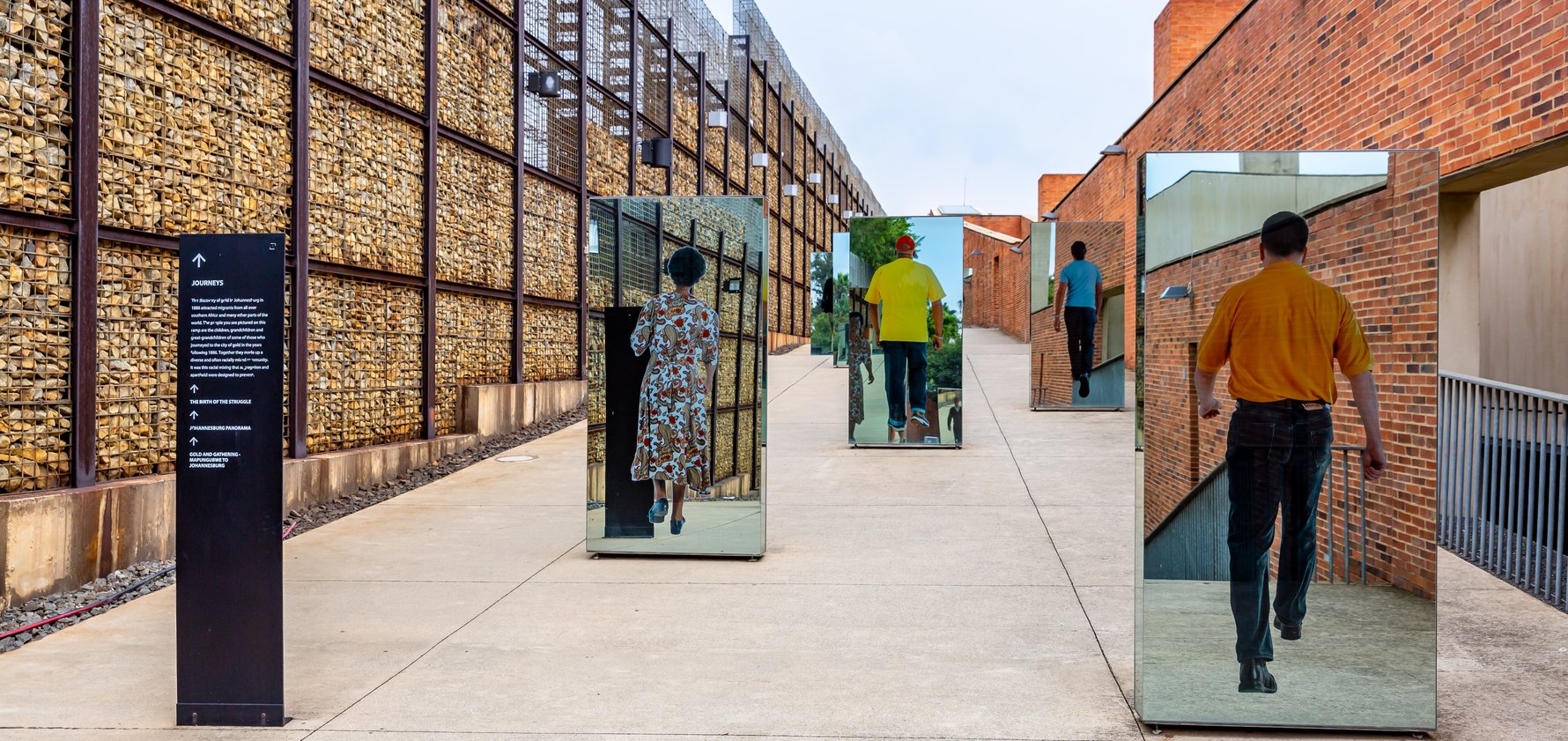 Apartheid Museum
Status: Closed
One of Joburg's biggest museums, the Apartheid Museum reopened to the public after eight months on December 1, 2020. Unfortunately on March 1, 2021 the museum announced it would be temporarily closing again until further notice. According to a report by The Times, the museum, a public benefit not-for-profit company, could not afford to operate with a drastic reduction in the number of daily paying visitors (which usually had included a high daily number of international tourists). A hesitant date of September 2021 has been set for a reopening, although this is dependent on the ability to secure extra funding to support operations.
 
Liliesleaf
Status: Closed
One of Joburg's finest museums, Liliesleaf in Rivonia tells the story of the Treason Trial (that led Mandela and his comrades to Robben Island) and the activities of the underground resistance movement who had their headquarters at this suburban farm. Unfortunately the museum, also run as a non-profit entity, never fully reopened after lockdown and is now in major financial distress with no funding to pay salaries or carry out maintenance. The museum is now encouraging the public to support the museum and help ensure the site's survival through a crowdfunding campaign. You can donate to their crowdfunding campaign here.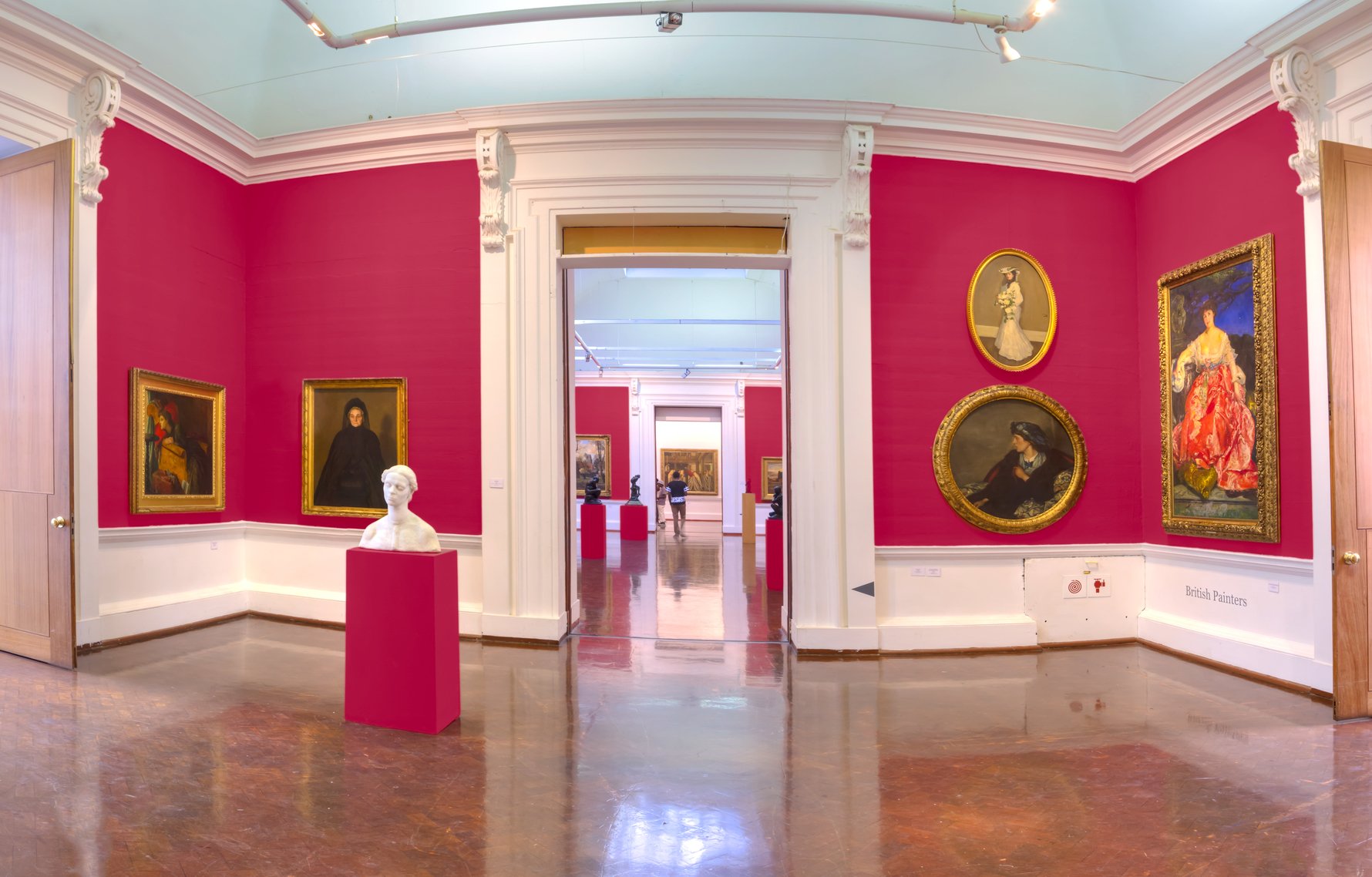 Johannesburg Art Gallery
Status: Closed
One of the biggest public collections of art in Africa, the Johannesburg Art Gallery has faced a variety of difficulties long before the coronavirus pandemic arrived, and briefly closed in 2017 due to problems with rain damage from a leaking roof. On March 26, 2020 the gallery announced that it would be temporarily closing until further notice. The current status of openness of this museum still remains unclear. New exhibitions have been hung, but there have been no announcements about how or if it is possible to visit them. We continue to wait impatiently for this landmark institution to fully reopen.