From the quirky and niche, showcasing vintage cars and the Victorian era, to the interactive and educational, Johannesburg has a fantastic array of museums. To learn about early humans and how South Africa got to where it is, Joburg's museums cover it all. A visit to one of these spaces is a great way to spend a morning or afternoon, and here are our must-visits. To read more about each museum, click on the title. 
OUR PICK OF JOBURG'S MUSEUMS
Hidden inside the sparkling halls of the Barclays Bank building is this little museum dedicated to all things money. The Absa Money Museum starts out by detailing the ancient forms of currency used millennia ago such as whale teeth and shells, before moving on to coins, paper money and the evolution of modern banking and ends with the 2008 global financial crisis. As well as Roman coins and banknotes from across the world, the museum also boasts curiosities such as a massive 19th-century calculator and old-fashioned piggy banks. You can view the museum online (along with current and previous L'Atelier winner exhibitions) by exploring Absa's virtual gallery.
Where: Barclays Tower West, 15 Troye St, City Centre, +27 11 350 3003. Open 08:30 – 16:00. Closed Sat, Sun.
Tickets: Entrance is free.

The Apartheid Museum's thought-provoking experience begins at the entrance with your ticket, where you are randomly assigned as 'white' or 'non-white' and led through separate entrances. The extensive museum is a sobering and at times uncomfortable look at the system of apartheid and the many ways it impacted black people in South Africa. A must-visit for locals and tourists alike. 
Where: Cnr Northern Parkway and Gold Reef Rd, Ormonde (Gold Reef City), +27 11 309 4700. Open 09:00 – 17:00. Closed Mon, Tue. Visit the website for more.
Tickets: Tickets can be bought at the entrance.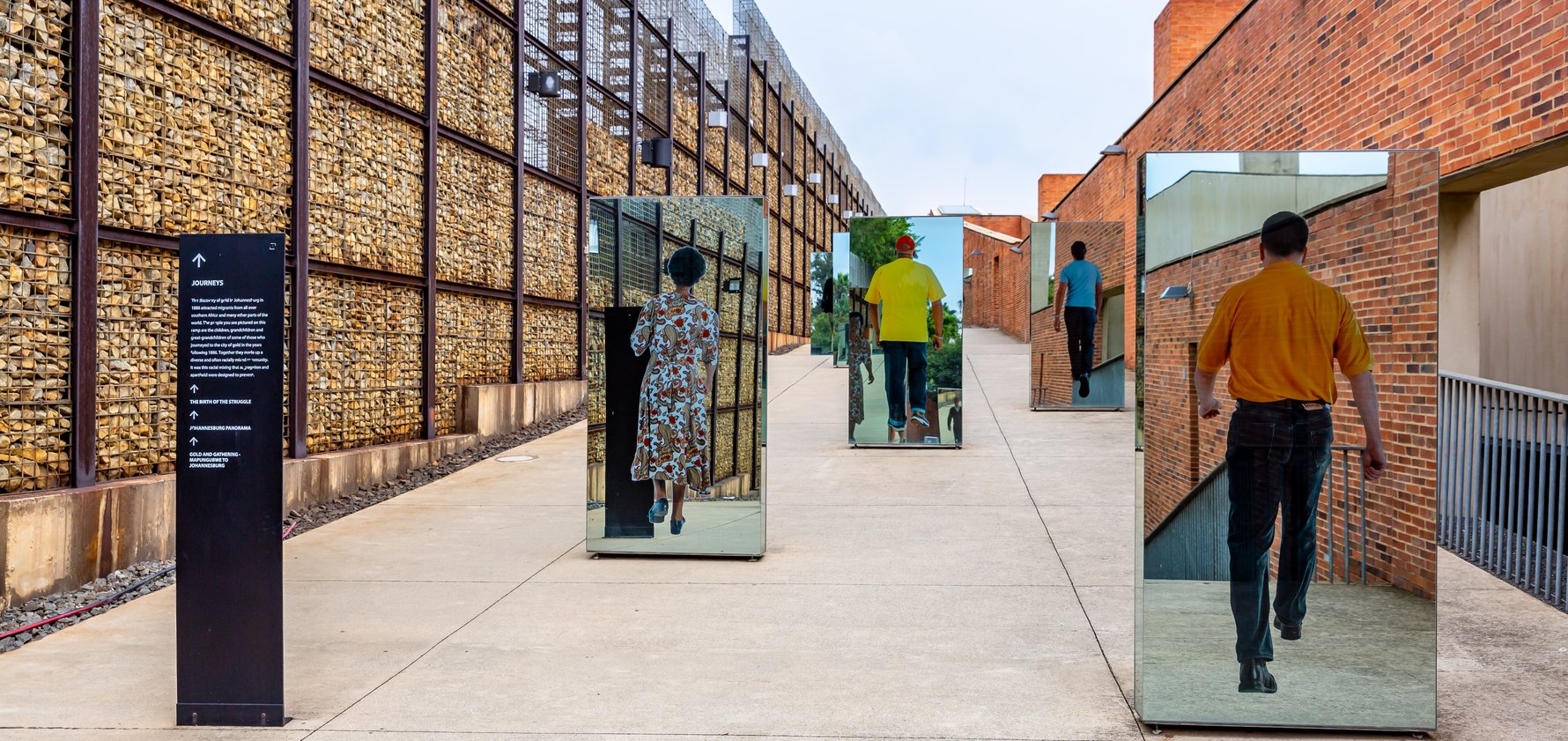 Once a fort, then a prison and now home to the Constitutional Court, this is a must-visit space that brings together history and the contemporary, with displays, temporary exhibitions, murals and art. Constitution Hill encourages visitors to book their tickets online in advance, and tickets include an optional guided tour, or you can download the free app and guide yourself around the site with an audio guide on your phone. Constitution Hill has also developed the Creative Uprising, an ongoing project to transform and revitalise unused spaces in the precinct, creating collaborative spaces for local creatives. Read about this ambitious new development here.
Where: Cnr Joubert St and Kotze St, Braamfontein, +27 11 381 3100. Open daily 09:00 – 16:00. Closed Dec 25, 26 and Jan 1.
Tickets: Buy your tickets online at webtickets. A few public holidays allow free admission.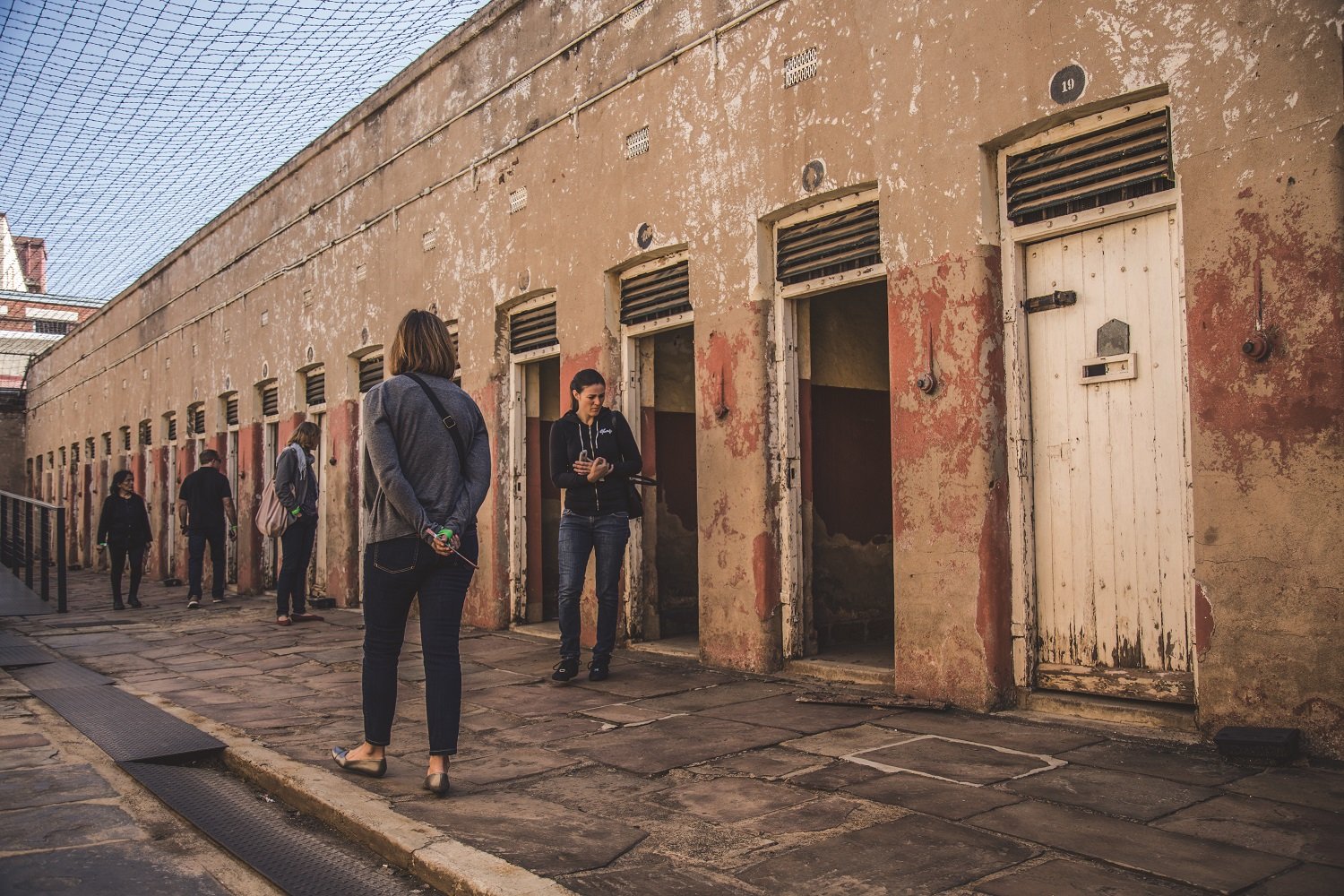 Fascinating for war history buffs, the extensive exhibits at the Ditsong National Museum of Military History reflect historical aspects of warfare and detail many of southern Africa's biggest conflicts including the Anglo-Zulu War, the Anglo-Boer War, South Africa's role in the First and Second World Wars and the armed resistance movements that fought against apartheid. The museum forms part of the state-managed Ditsong group of museums (all the other Ditsong museums are located in Tshwane).
Where: 22 Erlswold Way, Saxonwold, +27 11 646 5513. Open daily 09:00 – 16:30. Closed Dec 25, 26 and Jan 1. 
Tickets: Tickets can be bought at the entrance; for more information visit the website. 

In the basement of the Standard Bank headquarters in the Joburg City Centre, is the Ferreira Mine Stope, one of the first gold prospecting sites in the city. The long-forgotten mine entrance was discovered in the 1980s during the construction of the Standard Bank building and it has since been preserved as a small museum. The stope is named after Ignatius Phillip Ferreira, a farmer, soldier and later a gold prospector, who also has a city district, Ferreirasdorp, named after him. A small exhibition illustrated by photographs and old maps details how the first prospectors, including Ferreira, operated and there are also various pieces of early mining equipment such as gas lamps and pickaxes.
Where: Standard Bank building, 17 Simmonds St, Johannesburg City Centre, +27 11 636 5235. Open daily 07:00 – 18:00.
Tickets: Entrance is free.

This excellent museum in Orlando West, Soweto, tells the story of the 1976 Soweto Uprising, from the events that led up to the student protests to its lethal crackdown. The Hector Pieterson Memorial and Museum is operated by the City of Johannesburg and is currently open to the public although unfortunately, the museum has no official website.
Where: 8287 Khumalo St, Orlando West, Soweto, +27 11 536 0611. Open daily 10:00 – 17:00, Sun 10:00 – 16:30. Closed Mon and Dec 25, 26 and Jan 1.
Tickets: Tickets can be bought at the museum.
  James Hall Museum of Transport is the largest museum of its kind in Africa and holds an impressive collection of vintage motors on display, ranging from South Africa's first electric car to horse carriages and even trams. A must for petrolheads of all persuasions. 
Where: Pioneers' Park, Rosettenville Rd (M11), La Rochelle, +27 11 435 9485. Open 09:00 – 16:30. Closed Mon and Dec 25, 26 and Jan 1.
Tickets: Entrance is free although they do take donations.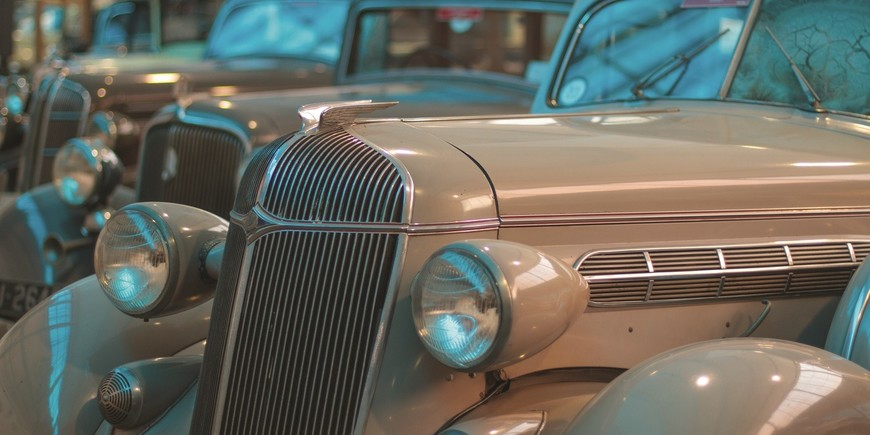 The city's public art gallery (known as JAG) opened in 1915. Housed in an exceptional building designed by British architect Edward Lutyens, the collection includes 17th-century Dutch paintings, 18th- and 19th-century British and European art and a large collection of South African art from the 19th century until today. Only a fraction of the collection is on display at any one time. The gallery also has a number of temporary exhibitions of contemporary art. A phenomenal space that's well worth a visit, but be mindful of your personal safety beyond the gallery walls due to its location. 
Where: Cnr Klein and King George Streets, Joubert Park, t27 11 725 3130. Open 10:00 – 17:00. Closed Mon. See the #FriendsofJag website for more information. 
Tickets: Entrance is free. Tours are available but bookings must be made in advance.

The Johannesburg Holocaust and Genocide Centre is a centre of memory and dialogue that brings together the stories of the Holocaust committed by Nazi Germany in World War II and the more recent Rwandan genocide in 1994. The centre has regular temporary exhibitions as well as a permanent exhibition. A powerful experience in a tranquil setting (don't forget to spend some time at the on-site coffee and gift shop, Issy's, while you're there). 
Where: 1 Duncombe Rd, Forest Town, +27 11 640 3100. Open daily 08:30 – 16:30. Closed Dec 25 – 27 and Jan 1 (but call to confirm on other public holidays). Visit their website for more. 
Tickets: Entrance is free although they do appreciate donations.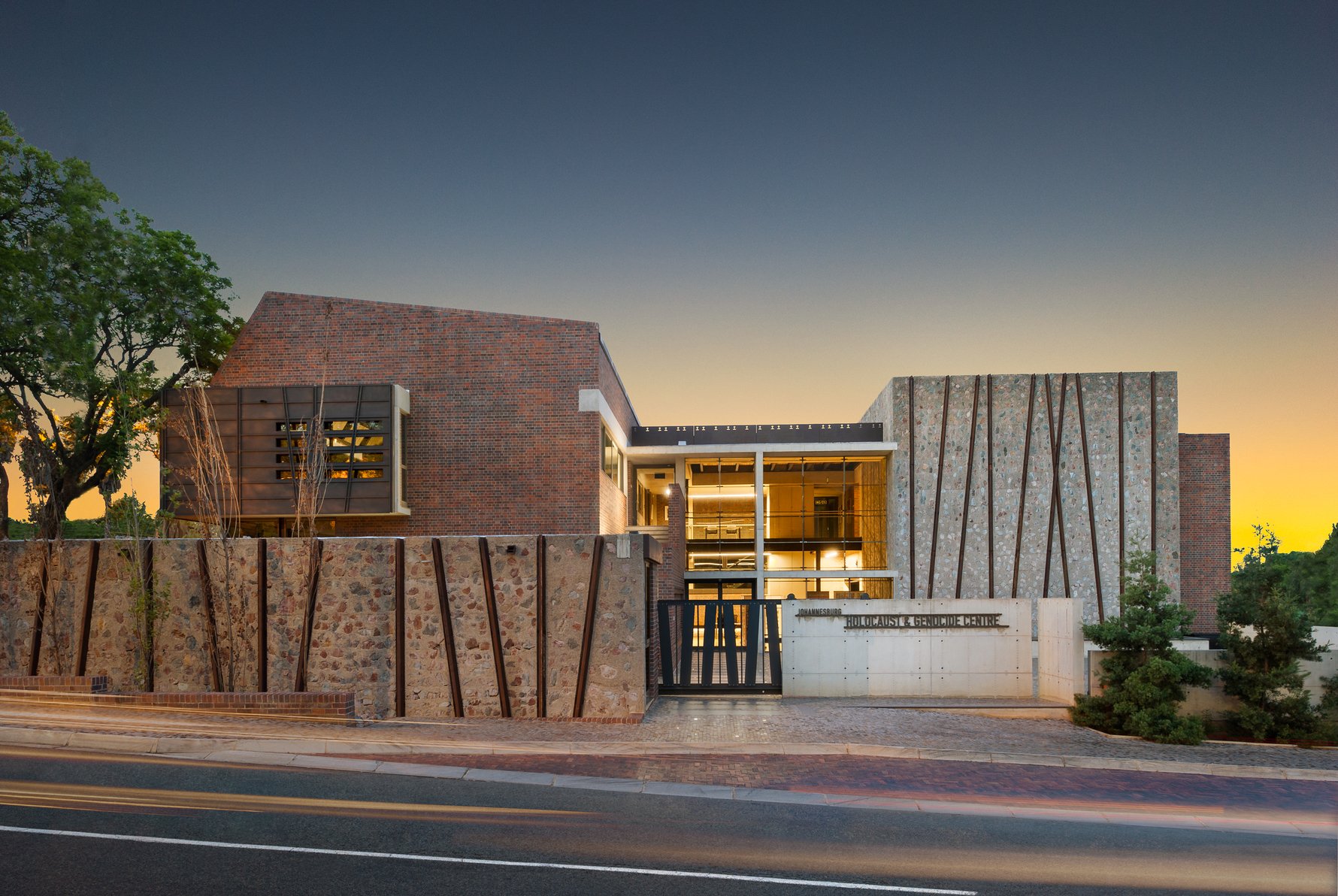 Walk on the wild side on 55 hectares of protected land to view nearly 2,000 animals at Johannesburg Zoo. Founded in 1904 in the pretty suburb of Saxonwold, the zoo offers plenty of picnic spots and the opportunity to see an impressive collection of creatures including spiders and reptiles, about 140 different bird species, a variety of mammals including gorillas, giraffes and hippos, an aquarium and so much more.
Where: Jan Smuts Ave, Parkview (entrance opposite Zoo Lake), +27 11 646 2000. Open daily from 09:00 – 17:30, last entry at 16:00. For more information visit the website. 
Tickets: Tickets can be bought at the entrance.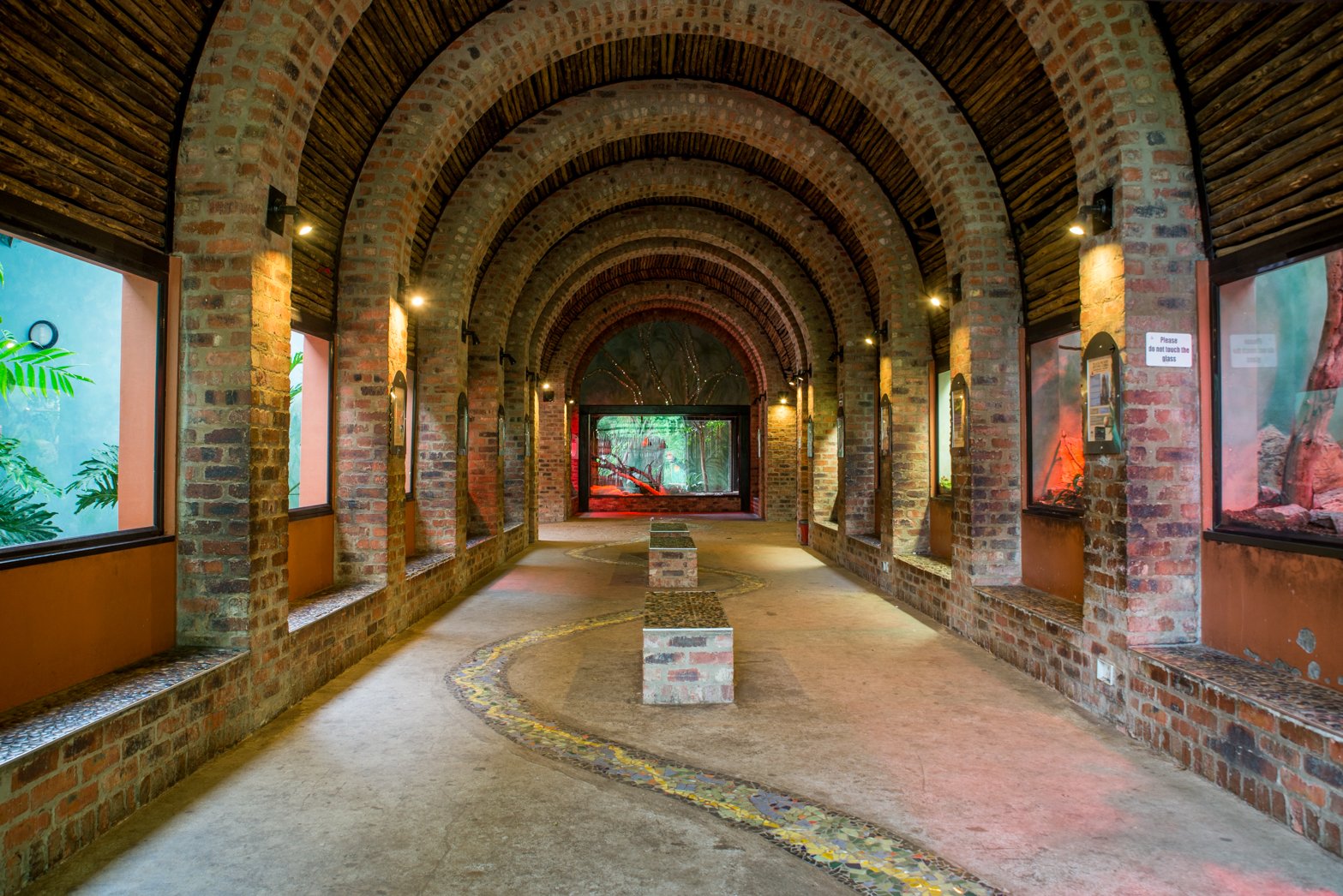 One of Joburg's quirkiest museums, this historic home in Auckland Park brings to life the Victorian era through hundreds of period items spread over a collection of remarkably decorated rooms. In November 2020, Lindfield Victorian House announced, like many other privately owned and managed heritage sites, that it was in "an extremely precarious financial position" and has been actively crowdfunding to raise funds to pay for utility bills. Visits are by appointment and include a tour.
Where: 72 Richmond Ave, Auckland Park, +27 11 726 2932. Open daily from 10:00 – 17:00. See their website here. 
Tickets: Tours of the house are by appointment only and available daily. Call +27 11 726 2932 or +27 83 589 8668 to book.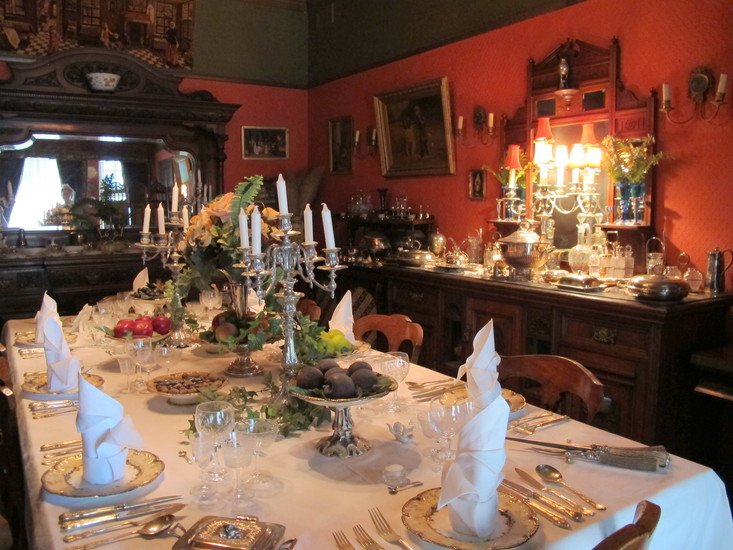 Maropeng is the official visitors' centre for the Cradle of Humankind, a World Heritage Site where some of the world's oldest hominid fossils have been discovered. The visitors' centre contains an extensive, modern exhibition that takes an interactive approach to the history of life as we know it, from the Big Bang to the evolution of humankind, the discovery of fire and the spread of people across continents. The Maropeng visitors' centre is open daily, as is the nearby Sterkfontein Caves. Tickets must be booked online in advance.
Where: R400 just off the R563 to Hekpoort (approx 30-min drive from Sandton), +27 14 577 9000. Open daily 09:00 – 16:00.
Tickets: Buy your tickets online at maropeng.co.za This famous Mandela House Museum on Vilakazi Street in Soweto saw itself thrust into the headlines in late 2020 with reports flying that the museum was facing imminent closure and liquidation. Thankfully the museum has not been closed, and neither are the items within it being sold by liquidators. Instead, a new Trust will take over management of the property and continue to operate the site as a museum for the public good.
Where: 8115 Vilakazi St, Orlando West, Soweto, +27 11 936 7754. Open daily 09:00 – 16:45. Find the website here. 
Tickets: Tickets are sold at the museum.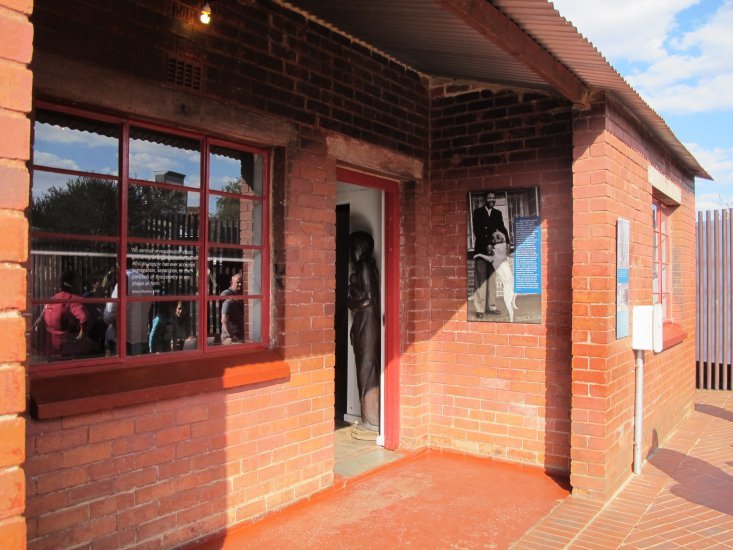 Sadly many of the exhibits at Museum Africa are looking tired and dusty, and there are lots of empty display cabinets, although we were told new exhibits are on the way. The good news is that Osmic Menoe, founder of the Back to the City music festival, charged ahead with establishing the fantastic South African Hip Hop Museum in the western wing of the building. The Hip Hop Museum is privately funded and is still a work in progress; once finished it will be an exciting and engaging celebration of the history of hip-hop culture in South Africa. We recommend you visit the Imbali Visual Literacy Project shop inside the museum for handcrafted textiles, ceramics, décor and so much more.
Where: 112 Lilian Ngoyi St (Mary Fitzgerald Square), Newtown, +27 11 833 5624. Open 09:00 – 17:00. Closed Mon. 
Tickets: Entrance to the museum is free. Origins Centre is a museum devoted to the story of the evolution of modern humanity, tracing the emergence of humans along an 80,000-year path to the ancient African source. Part of the Wits University campus in Braamfontein, when the university closes for holidays so too does the museum. Entrance tickets must be booked in advance online and pre-bookings for guided tours are essential.
Where: Wits University campus, cnr Yale Rd and Enoch Sontonga Ave, Braamfontein, +27 11 717 4700. Open 09:00 – 17:00, Sat 10:00 – 16:00. Closed Sun. Go here for more information. 
Tickets: Book a museum tour at bookings.origins@wits.ac.za. Book your entrance tickets here via webtickets.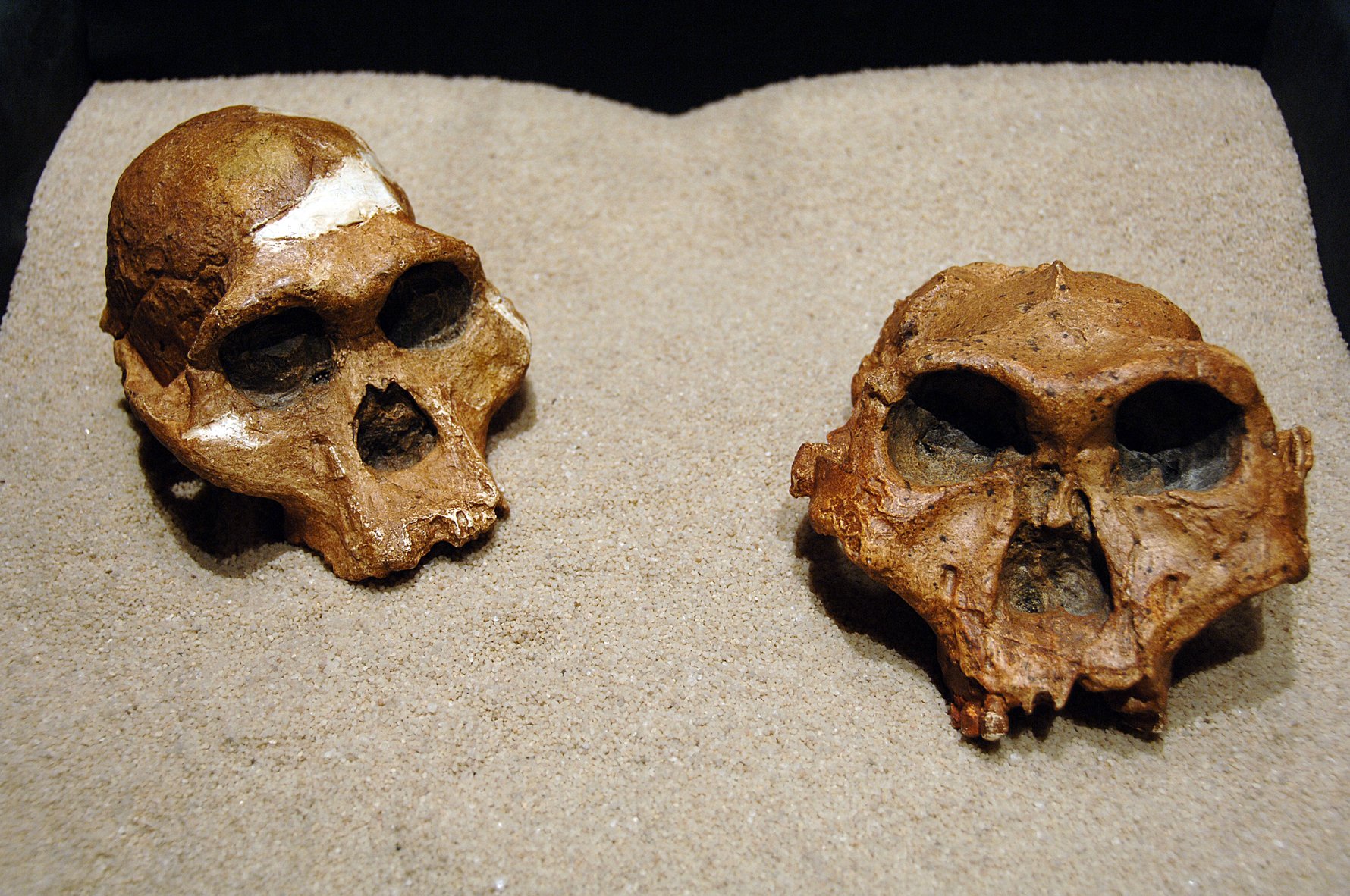 The Inside Out Centre for the Arts was founded by photographer Roger Ballen, one of South Africa's foremost photographers. What started as a project to archive Ballen's work is now a space of installation. The centre includes an administrative area, printing space, Ballen's extensive archive and multiple exhibition spaces. In addition to hosting exhibitions, the Inside Out Centre will host work from around the African continent related to Africa's culture, history and contemporary issues and has plans for an educational programme to increase the accessibility and awareness of art. Roger the Rat says hello...
Where: 48 Jan Smuts Ave, Forest Town, Johannesburg, +27 87 700 5998. Open Tue 11:00 – 12:00 and 17:30 – 18:30, Thu 18:00 – 19:00. First Sat of the month 11:00 – 12:00. Closed Mon, Wed, Fri, Sun. Go here for more. 
Tickets: Reservations are required for visits; bookings can be made online.

The hands-on exhibits at Sci-Bono Discovery Centre are a big hit for kids, and you can be assured that they're learning about the world while having fun. With more than 350 interactive maths, science and technology exhibits, it is the largest and most visited science centre in Southern Africa. In addition to the hundreds of exhibits, it also offers a wide range of leisure and educational activities and events.
Where: Cnr Miriam Makeba St and Helen Joseph St, Newtown, tel. +27 11 639 8400. Open 09:00 – 16:30, Sun 09:00 – 15:30. See the website here. 
Tickets: Entrance tickets can be bought at the museum.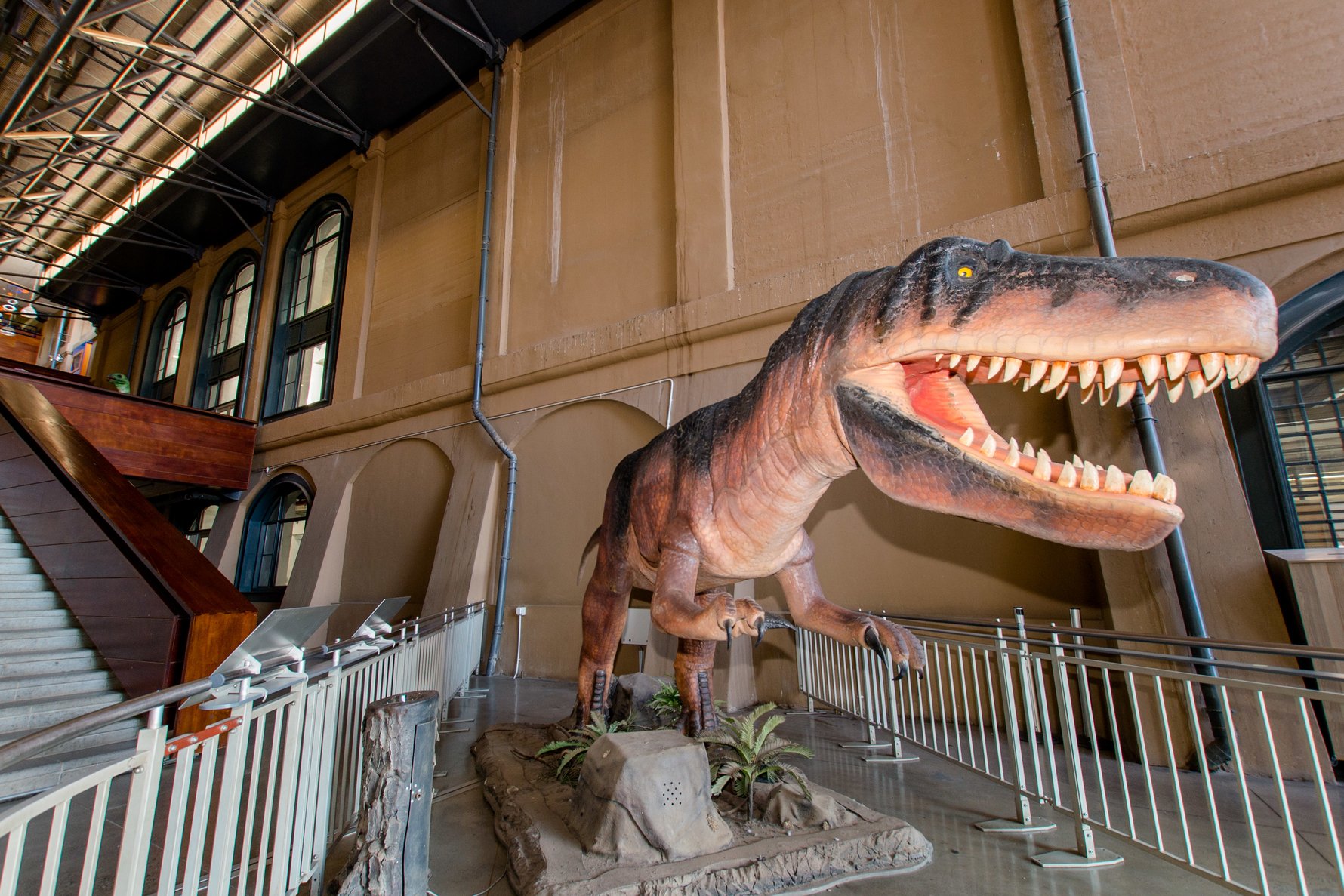 A broad range of work is showcased in a multi-disciplinary space, from a variety of respected artists, with a focus on, but not limited to, contemporary South African art. Standard Bank Gallery hosts temporary exhibitions, but also has items from the bank's extensive permanent collection on display. Well worth a visit. 
Where: Cnr Simmonds and Frederick Sts, Johannesburg City Centre, +27 11 631 4467. Open Mon – Fri 08:00 – 16:30, Sat 09:00 – 13:00. Closed Sun. Go here for more information.
Tickets: Entrance is free.

Home to an extraordinary collection of African art, including contemporary and historical art from across the continent, Wits Art Museum (WAM) has a dynamic programme of temporary exhibitions that showcase different works from their immense permanent collection. As with Origins Centre, WAM is part of Wits University and closes during academic holidays.
Where: Cnr Jan Smuts Ave and Jorissen St, Braamfontein, +27 11 717 1358. Open 10:00 – 16:00. Closed Sun, Mon, all public holidays and three weeks in late Dec and early Jan. Go here for more.
Tickets: Entrance is free but donations are encouraged. The Workers' Museum is a small but powerful space that uses photographs and personal testimonies to illustrate the daily hardships, dangers and humiliations faced by migrant workers through Joburg's history, as well as their vital role in the struggle for equality in South Africa and their lasting influence on popular culture. The museum is housed in the former Newtown workers' compound (built in 1913), where 300 men working in the nearby power station lived in just nine rooms. The compound was finally closed in the late 1980s and became a museum in the democratic era. 
Where: 52 Rahima Moosa St, Newtown, +27 11 492 0593. Open 09:00 – 17:00. Closed Mon. 
Tickets: Entrance is free.