When it comes to contemporary art Gauteng is an excellent destination. From the dozens of major art galleries and museums that showcase the latest cutting-edge works in Joburg and Pretoria, to tranquil sculpture parks and inspiring artist studios, art is all around. There's also an emphasis on using public art to bring colour and culture to public spaces, and whether you are on a downtown rooftop or a township street, there's almost always a striking mural or monument waiting to catch your eye.

Here's a look at Gauteng's major must-see art attractions to help you plan your next day trip. 

Responsible travel in the time of Covid-19: Please remember wherever you decide to go, keep following the latest lockdown restrictions as set out by the government. Wear your mask in public, cover your cough and wash your hands regularly. Follow the 'Three Cs': avoid crowded places, closed spaces and close contact with others where possible and if you are feeling sick or have been in contact with someone with the virus - please stay at home! It is up to us all to be mindful of the rules and help stop the spread of this virus. Cradle of Humankind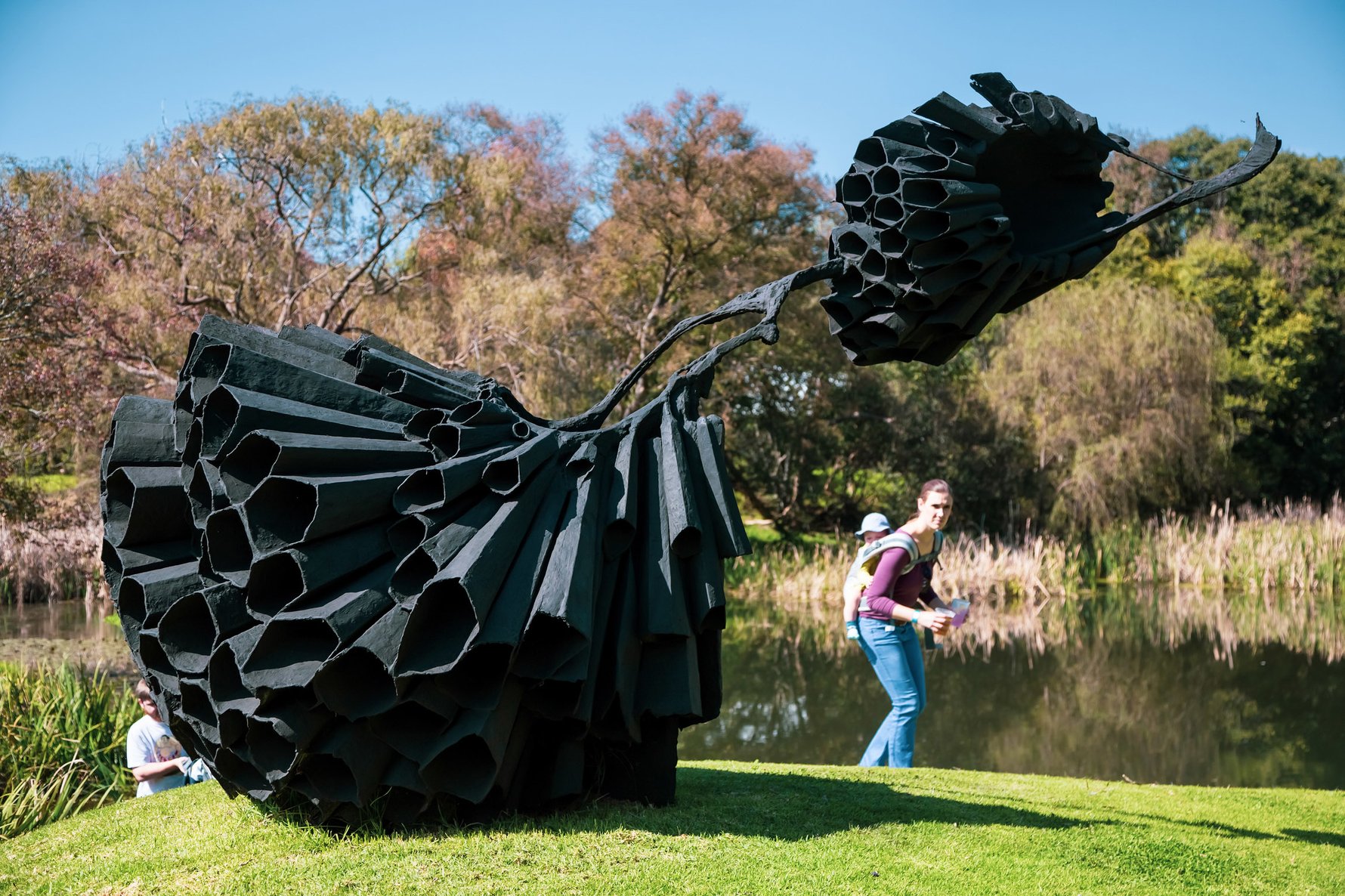 This meticulously landscaped 15-hectare park in the Cradle of Humankind is a beautiful setting for a regularly changing collection of contemporary sculptures created by local and international artists. Dozens of sculptures are scattered through the park popping up beneath willow trees and among shady groves, lying in wait amid the rolling lawns and emerging from the wetlands that meander through the space.  You are not allowed to bring your own picnics to the park, but Nirox does have its own cafe-restaurant where you can enjoy lunch. 

Plan a visit: The Nirox Sculpture Park is open on weekends and on public holidays. Entrance costs R120.  Find out more here. Johannesburg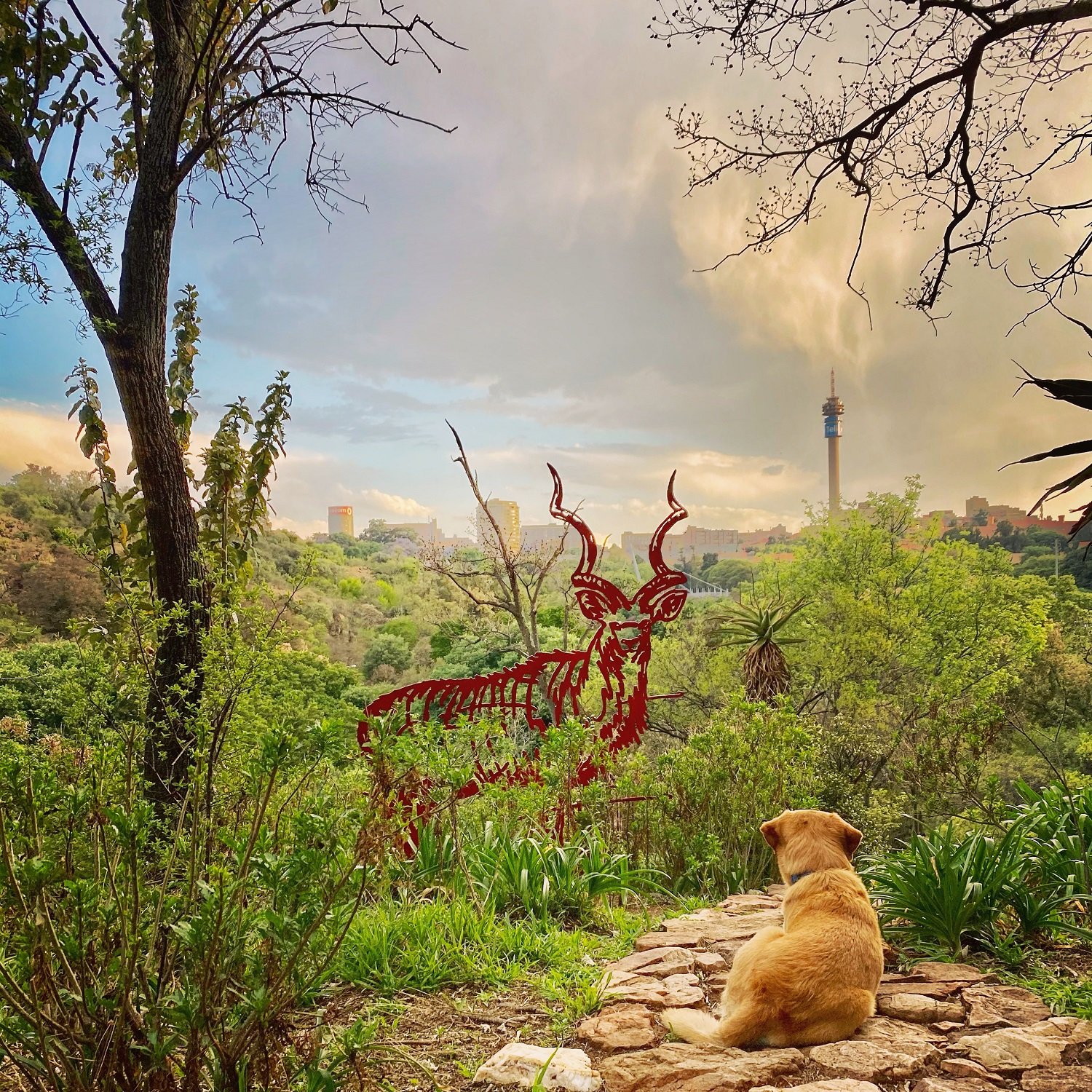 The Wilds is not a dedicated sculpture park, although thanks to the efforts of local artist James Delaney (who leads a team of volunteers helping clean up this once neglected space) this historic Joburg park is home to an ever-growing collection of public artworks. Delaney installed the first set of artworks, 67 steel laser-cut owls that hang among the trees of a yellowwood grove, in 2017 to mark Mandela Day. Since then more works have found their home including a pair of ostriches, a bright red kudu sculpture and even a life-sized pink giraffe, as well as an adorable mosaic depicting South Africa's most famous pooch, Jock of the Bushveld. 

Plan a visit: Entrance to the park is free and there is a small guarded car park on Houghton Drive. Find out more here.
Anton Smit Sculpture Park
Bronkhorstspruit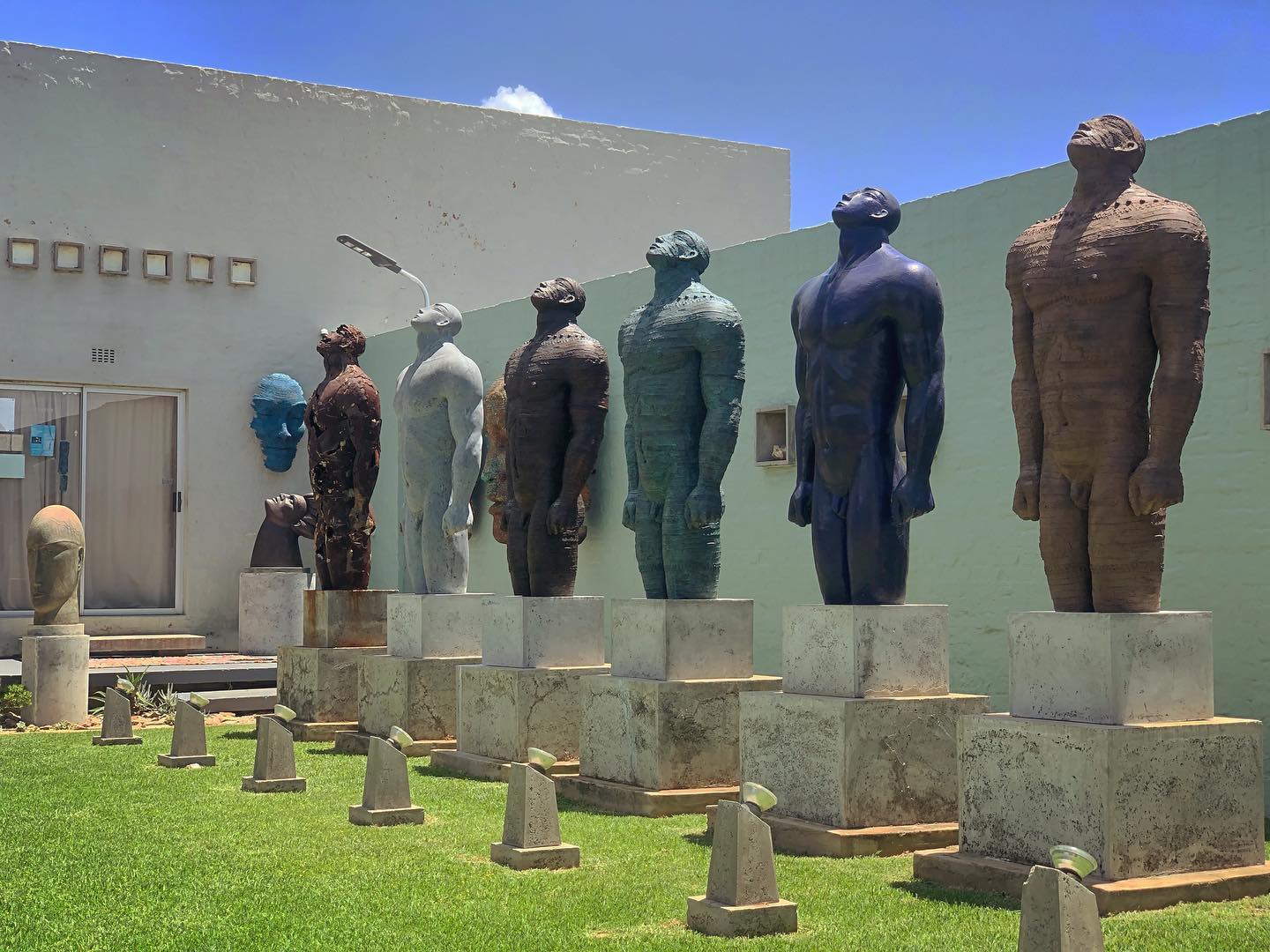 A prolific South African sculptor whose works has been exhibited around the world (including at the iconic Grand Central Station in New York), Anton Smit's bold and distinctive work centre on the human form, celebrated in towering steel, bronze or stone monuments. At his sculpture park looking out over the Bronkhortspruit Dam east of Pretoria you can walk among these surreal giants, who crouch, kneel, stand guard or throw their arms out and stretch towards the sky. Complementing the quirky sculpture park is an indoor gallery and the Art Cafe for lunch.

Plan a visit: The Anton Smit Sculpture Park is open from 09:00-16:00, closed Mondays. Entrance is free.  
ART MUSEUMS IN GAUTENG
Gauteng has some of the biggest art museums in the country showcasing the finest in South African art. Unfortunately one of the biggest, the Johannesburg Art Gallery (also known for its large collection of important European 18th, 19th and 20th Century European art), closed during the 2020 lockdown and currently there is no talk of re-opening to the public as yet. Pretoria has two major art museums, the Pretoria Art Museum and the outstanding new Javett Art Centre UP, which have both reopened. 
Pretoria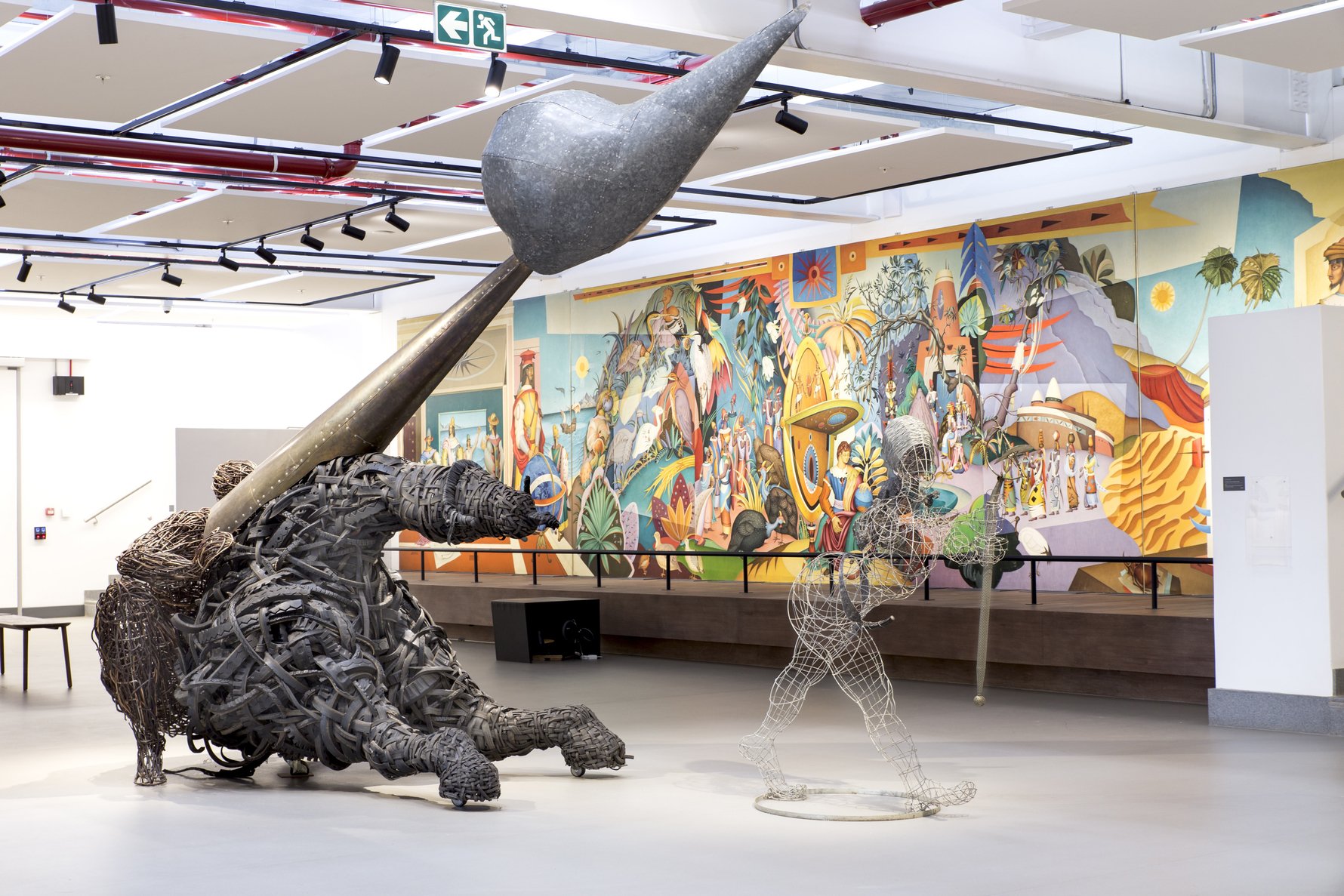 Opened on Heritage Day 2019, the Javett Art Centre at the University of Pretoria is one of the finest art museums in the country. Declaring itself the new "home to the art of Africa", the museum's huge collection arranged over several floors, includes works by iconic 20th and 21st Century South African artists such as William Kentridge, Gerard Sekoto, Zanele Muholi, Irma Stern, George Pemba, Alexis Preller and Penny Siopis to name just a few. Africa's ancient art history is also celebrated in the high-tech Gold of Africa wing which houses the priceless Mapungubwe gold rhino and a dazzling collection of gold artefacts from West Africa.

Plan a visit: The Javett is open daily from 10:00-17:00. The museum is located opposite the entrance to the University of Pretoria on Lynwood Road in Hatfield. On weekdays a Gautrain bus goes directly to the museum from the Hatfield Gautrain station. Find out more here.
Pretoria Art Museum
Pretoria
Established in 1962 this key art museum presents a rich overview of 20th and 21st Century South African art history arranged through the minimalist halls of a distinctive building that is a perfect example of the International architecture movement. In addition to impressive paintings by iconic artists such as JH Pierneef, the museum also hosts regular contemporary art exhibitions by local and international artists. 

Plan a visit: Pretoria Art Museum is located in Arcadia Park and is open 10:00–17:00 (closed Mon and public holidays).
EXPLORING STREET ART AND PUBLIC ART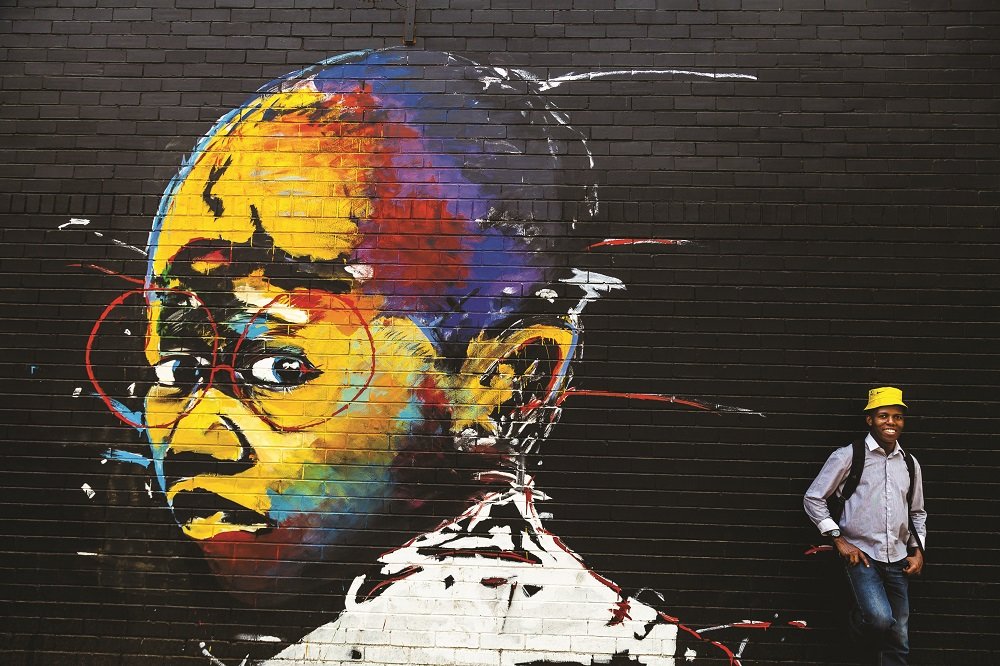 Across Gauteng, from the streets of Soweto to the skyscrapers of downtown Joburg, local and international street artists continue to leave the mark. As is the case in many cities across the world, these colourful murals have now become a major attraction in and of themselves and a reason to explore areas of the city that might not otherwise have many obvious attractions. Joining a dedicated street art walking tours is a great way to see these works.
Street art in Maboneng
Johannesburg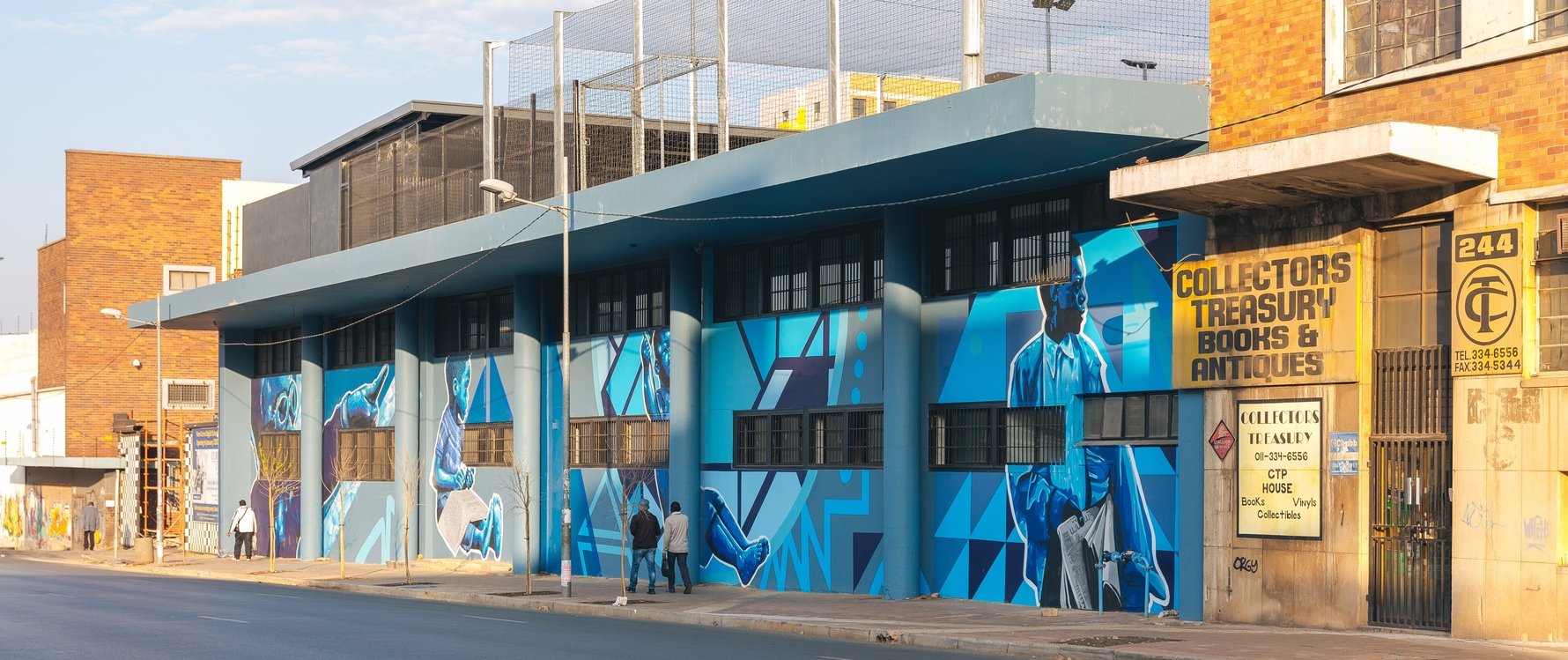 The streets of the Johannesburg City Centre present an exciting canvas for local and international street artists, with some of the biggest murals to be seen anywhere in the country, wrapping themselves up and around even the tallest skyscrapers. Launched in 2010 the revitalised Maboneng Precinct, which now spreads across more than a dozen city blocks just east of the City Centre, is a major street art hotspot with dozens of murals and other art installations to explore. Making the neighbourhood even more compelling is its direct link to the new Jewel City residential precinct. Joined to the Maboneng Precinct by a wide pedestrianised section of Fox Street, Jewel City spreads over half a dozen pedestrianised blocks, defined by their highly Instagrammable public art installations.

Plan a visit: Join a walking tour of Joburg's street art hotspots with JoburgPlaces, Past Experiences or MainStreetWalks.
#ArtMyJozi
Soweto and Johannesburg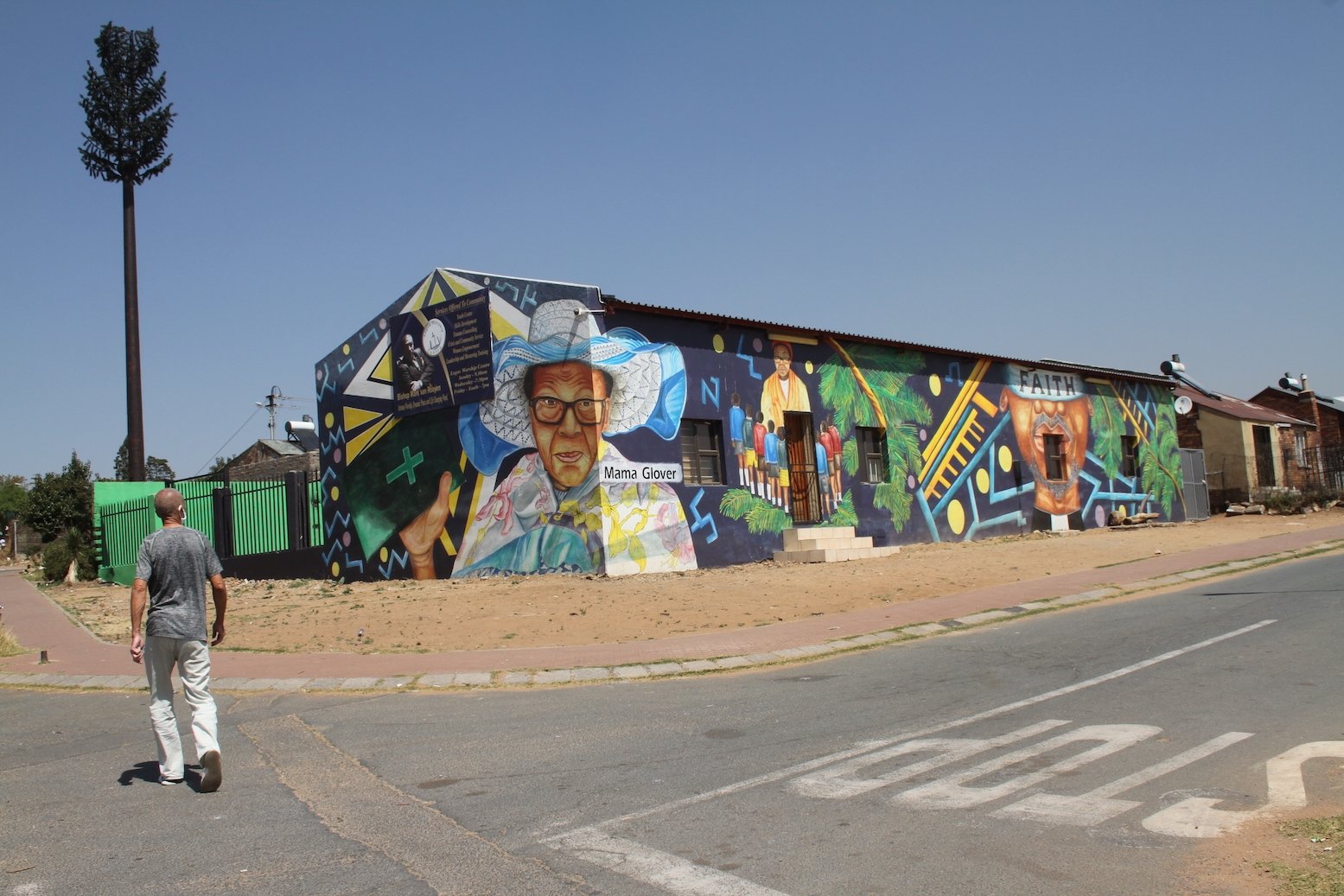 #ArtMyJozi is a place-making-through-art initiative supported by the Johannesburg Development Agency (JDA) that is re-imagining how Joburg's streets and buildings reflect the stories of the people who live and work in these neighbourhoods. Through creative workshops and events hosted within communities, the project has created a public art movement in often disadvantaged Joburg neighbourhoods - including Brixton, Louis Botha Avenue and the township of Noordgesig. The areas chosen for the Art My Jozi project align with Joburg's Rea Vaya bus routes. Note that the biggest public art installation, the S-Bend mural in Orange Grove, is still to be linked to the Rea Vaya network.

Plan a visit: To explore at leisure, we recommend contacting Kennedy Tembo from MicroAdevnture Tours about their Joburg street art cycling tours.  
VISIT AN ARTIST'S STUDIO
For anybody with even a passing interest in art, a visit to an artist studio is a truly unique experience, offering a chance to go behind the scenes in the creative process, to see how things are made and learn more about an artist and their inspiration. Joburg has a number of artist studio collectives that are often open to the public and which are worth planning a trip around. Johannesburg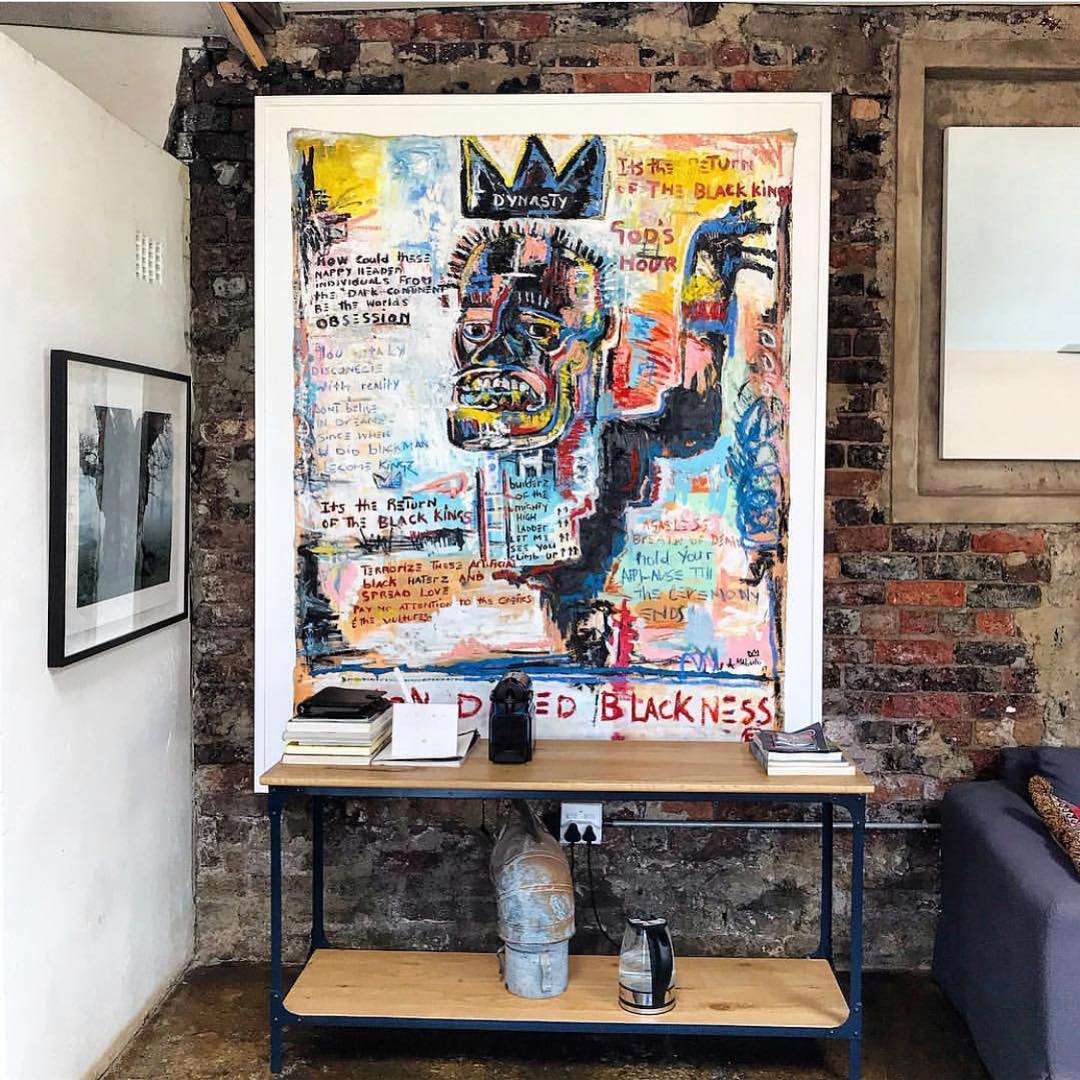 A sprawling, formerly derelict, light industrial complex of buildings in Lorentzville in eastern Joburg, this huge space has brought new life to this historic neighbourhood and is a cultural hub for a broader area that is now known as the 'Makers Valley'. Among the 30,000 square metres of space are dozens of artist and artisan studios, both small and large, as well as a printing studio, galleries and showrooms. Among the many contemporary artists who work from Victoria Yards are Blessing Ngobeni, James Delaney, Hannelie Coetzee and the photographer Roger Ballen.

Plan a visit: On the first Sunday of every month Victoria Yards hosts an open studio day where artists throw open their doors and welcome the public into their studio spaces. Find out more here. Johannesburg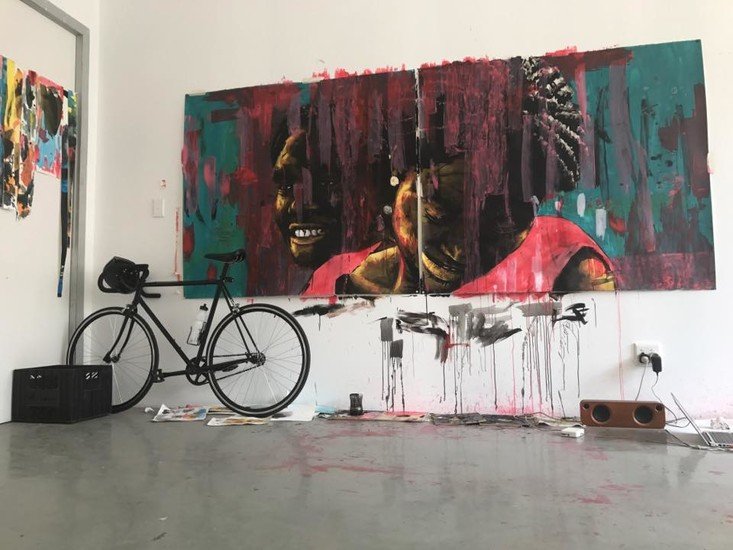 August House is a downtown Art Deco-era building that is home to the studios of more than thirty exciting contemporary artists from across Africa. Some of the artists live in the space, while others rent small collective studios and each floor has something different to offer. There's a real bohemian feeling to this space, especially when set against the intense hustle and bustle of the busy Joburg streets just beyond the windows, and if you are looking for art that directly reflects the energetic scenes of the city, you'll certainly find it here. 

Plan a visit: August House usually hosts an open studio day every season where music and dance performances are often also part of the experience. It is also possible to visit by prior appointment (email info@augusthouse.co.za to book). Johannesburg South
Benrose Studios is an artist-run and owned arts complex in an old industrial building on Main Reef Road located in Benrose, a suburb that lies directly south of the Joburg City Centre. Launched in 2020, the building is a shared creative space housing artist studios occupied by a collective of artists whose works cross varying disciplines and themes, almost all of them hailing from Soweto and south Joburg. Within the studios is a dedicated art gallery, Mashumi Art Projects, led by the talented and charismatic young Sowetan art curator Zanele Mashumi who has an eye for finding up-and-coming talent.

Plan a visit: Visits to Benrose Studios and the Mashumi Art Projects gallery are by appointment. To arrange a visit email info@mashumiartprojects.co.za.
TRADITIONAL CRAFTS AND ART
South Africa's traditional arts continue to thrive in Gauteng with talented crafters and professional artisans keeping traditional techniques like pottery, weaving, beading and ceramic work alive. We definitely recommend taking some time to meet the makers and support their work by buying some gifts for home at one of these special places. Johannesburg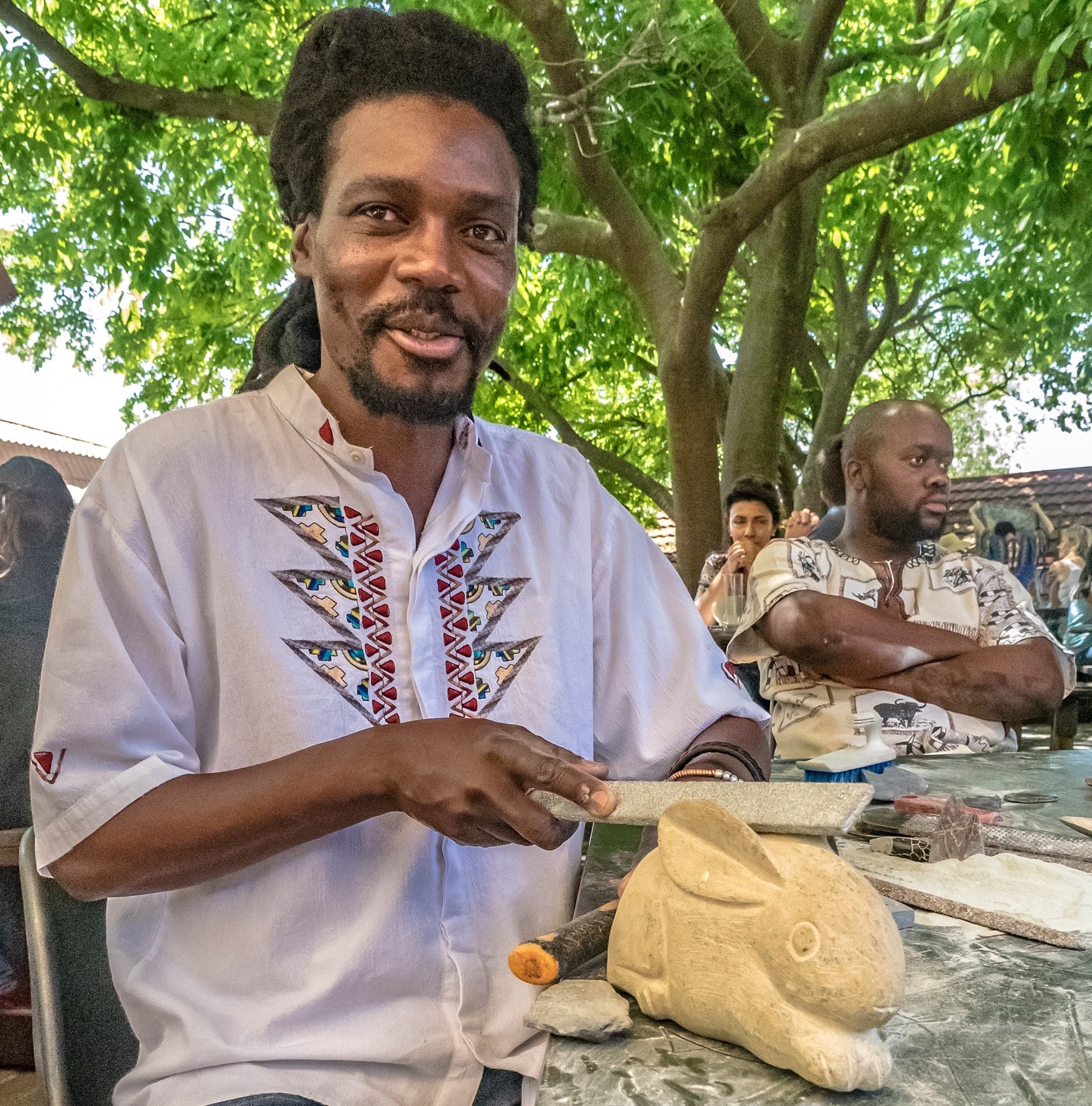 For more than 40 years, Joburg's Bryanston Market has been supporting and promoting the work of traditional artisans working in a range of materials, helping keep a culture of artisan craftsmanship alive. There are beads galore, creations from the whimsical to the traditional, colourful basketry and weaving, statement ceramics, hand carved scultural pieces in stone, metal and wood, amazing wire creations and exquisite handmade jewellery works that are in themselves miniature works of art.

Plan a visit: Open every Thursday and Saturday the whole market is outdoors and many of the crafters have their workshops here so you can see them practising their art in person and learn more about the remarkable skills involved. Find out more here. Johannesburg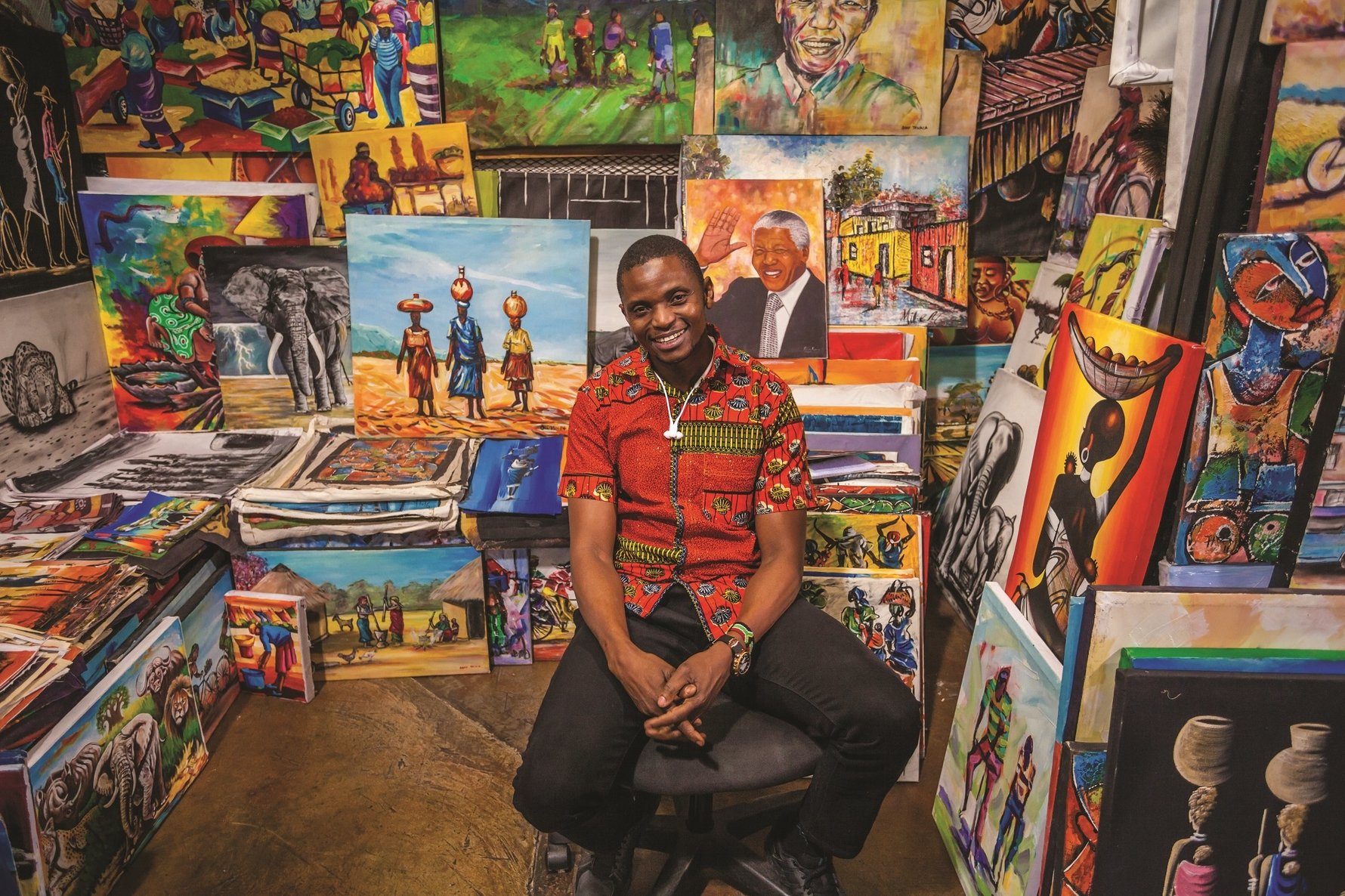 One of the biggest markets of its kind in South Africa, this famous art and craft market has more than 150 stalls and you can find the biggest array of traditional handcrafted items from all parts of the continent. From West African masks, to finely carved wooden figurines and statement furniture, colourful painted enamel pieces and paintings and drawings that make use of traditional materials, this is a lively and eclectic market to explore.

Plan a visit: The Rosebank Art and Craft Market is open daily from 09:00-17:00 at Rosebank Mall. Find out more here.
Ngwenya glass village
Muldersdrift
A short drive from the Cradle of Humankind, the hub of this craft-focused shopping village is Ngwenya Glassworks which specialises in hand-blown glass ornaments, tableware and trophies. In addition to the array of handcrafted glassworks, there are also other small arts and crafts stores celebrating local crafts and crafters.