South Africa's smallest and most populous province, Gauteng (pronounced 'How-teng'), is the economic hub of southern Africa with the busy city of Johannesburg its pumping financial heart and to the north South Africa's administrative capital Pretoria. Having the largest airport in the region, OR Tambo International, Gauteng is also the first landing point in the country for most international tourists. 

At its centre is the sprawling city of Johannesburg (or Joburg as it is known by locals). A little over 130 years young, the city still retains its gold rush roots, attracting people from across Africa and the world to its streets. The contrasts are everywhere: of shiny shopping malls and roadside craft; designer-label junkies and fast-talking car guards; old money and the flashy, minted-yesterday kind; hipsters and hustlers. One minute it's all shiny elegance and, the next, rough grittiness. From a twisty, segregated history has emerged an African cosmopolitan centre, a young city obsessed with the new, offering surprises for locals and out-of-towners alike. 

To the north is Pretoria, the administrative capital of South Africa. Founded in 1855 and named after the Voortrekker leader Andries Pretorius, Pretoria is also known as Jacaranda City because of the thousands of jacaranda trees that each spring cover the city in a purple haze, or by its official name of Tshwane. A gentle antidote to Joburg's bustle just 50km to the south, Pretoria also has a remarkably rich history and plenty of museums that are more than worth hopping on the Gautrain for the short trip north. 

Gauteng is not only about the urban however. There is also a wealth of natural attractions and plenty of quiet places to enjoy a relaxed country escape including the Big 5 Dinokeng Reserve in Tshwane near Pretoria, the pristine Highveld landscape of the UNESCO protected Cradle of Humankind and the rolling valleys and popular hiking trails of the foothills of the Magaliesberg mountains and the Magalies Meander.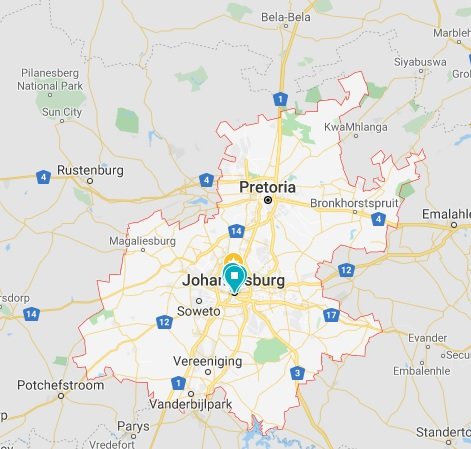 Getting to and from Gauteng
Gauteng is served by two airports: Lanseria airport north of Joburg and OR Tambo International Airport to the east of Joburg. Lanseria serves small local and charter flights while OR Tambo is the biggest airport in southern Africa. OR Tambo is connected to Joburg and Pretoria by the Gautrain rapid rail network (change at Sandton for destinations in Joburg and Pretoria), while there are no public transport links to Lanseria so you will need to arrange a transfer, rental car or book an Uber.

The biggest hub for long-distance bus travel in Gauteng is Park Station in the Joburg City Centre which also has a Gautrain station linking it to the suburbs of northern Joburg and Pretoria.
10 Essential Gauteng experiences to add to your itinerary
1. EXPLORE THE JOBURG CITY CENTRE ON A WALKING OR CYCLING TOUR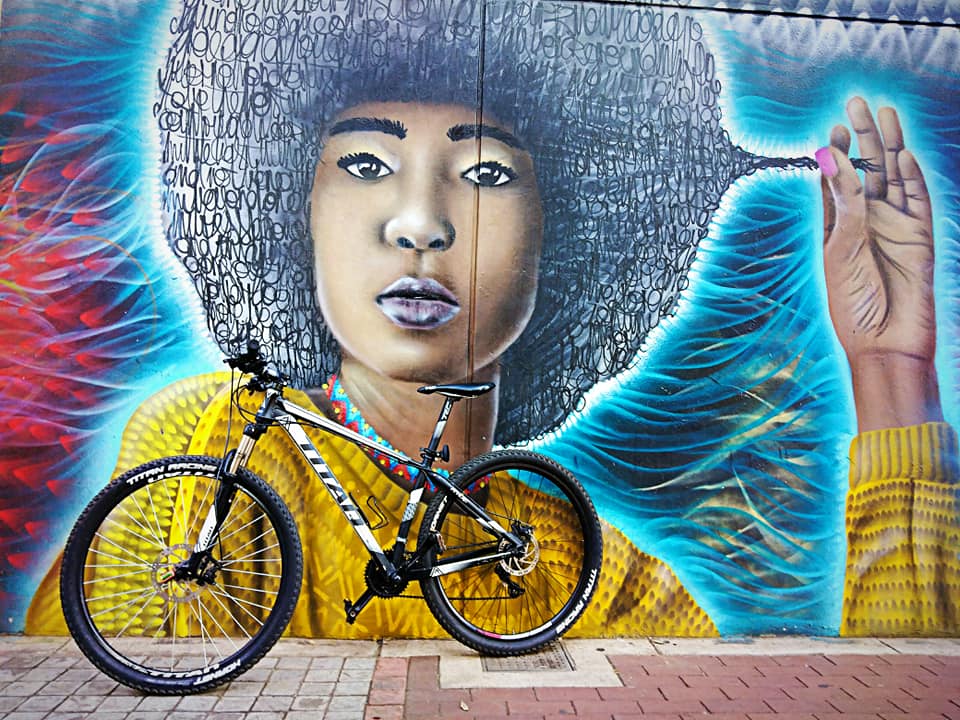 Undoubtedly one of Gauteng's most compelling attractions is the vibrant and historic Joburg City Centre. Taking a guided walking or cycling tour is the perfect way to experience aspects of the city that might otherwise be hidden from view and a great way to experience the city for the first time, as its bustling and busy streets can be intimidating to newcomers.

Whether it's a focus on history and heritage, culture or street art, you can find an experienced guide in Johannesburg to lead the way. Joburg's most enriching tours focus on the historic city centre covering a variety of themes from migrant history and food to fabric shopping, public art and architecture. In fact Joburg offers such a variety of interesting tour experiences, it is worth booking yourself in to enjoy a couple of different tours if you have the time!

Take a tour of the city by skateboard with City Skate tours, enjoy the stories of Joburg's unique migrant history and discover hidden rooftops and underground bars with JoburgPlaces, take a ride through Joburg's public art and historic architecture on a cycling tour with MicroAdventure Tours. We also highly recommend joining Dlala Nje for one of their memorable walking tours of the infamous pan-African inner-city neighbourhoods of Hillbrow and Yeoville for a different perspective on the city and the chance to enjoy awe-inspiring views from the 52nd floor of Hillbrow's Ponte building, Africa's tallest residential building. 

Find out more about Joburg's best walking and cycling tour companies and book a tour here. 

2. LEARN ABOUT SOUTH AFRICA'S APARTHEID HISTORY
​​​​​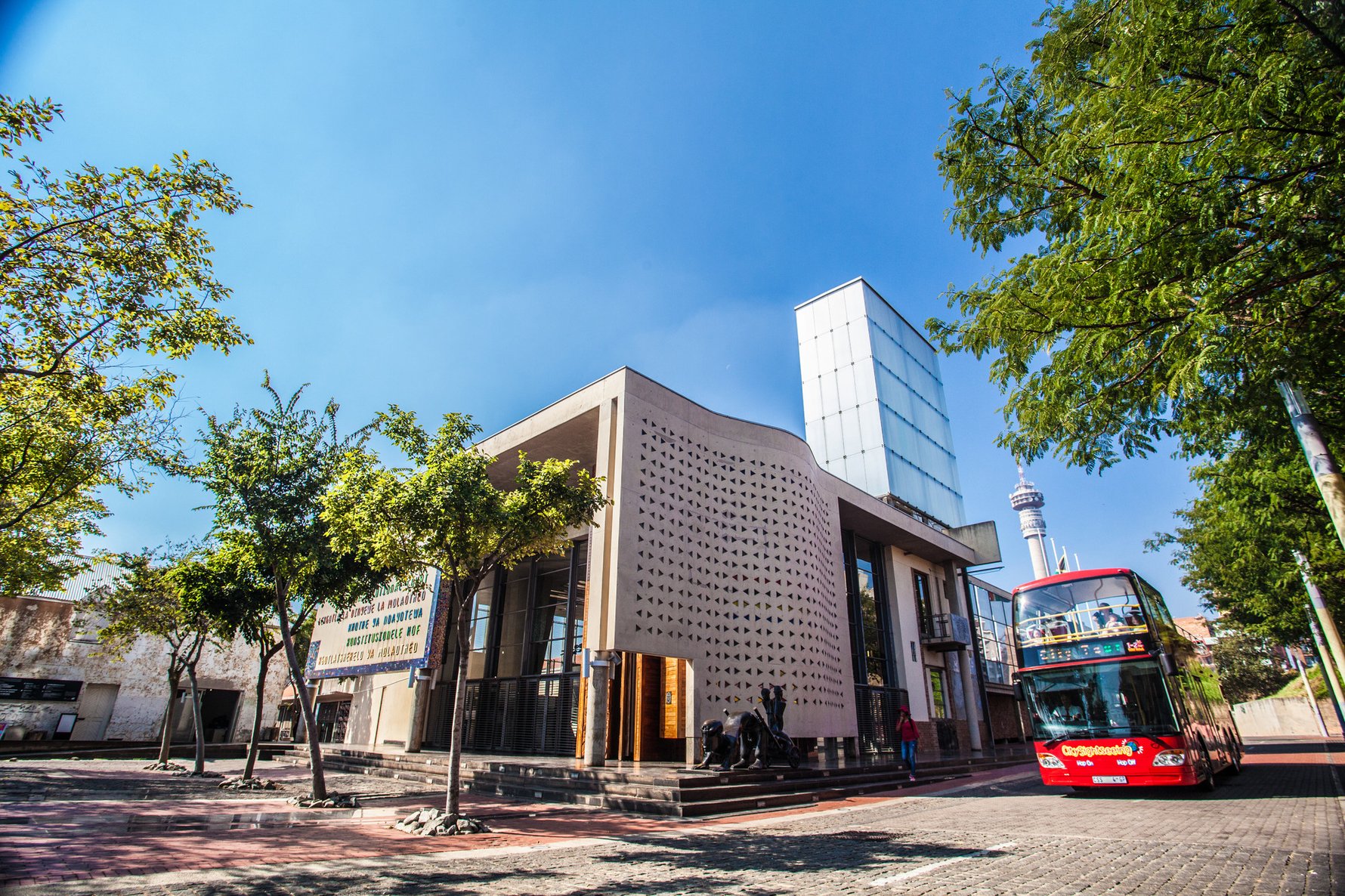 Gauteng has some of South Africa's finest history museums, with a particularly strong focus on examining the long period of oppression at the hands of the apartheid state and the brave and difficult struggle for freedom and democracy in South Africa.

In Joburg make sure to give yourself at least half a day to take in the huge Apartheid Museum which offers a comprehensive view of the history of apartheid in South Africa. The national heritage landmark Constitution Hill, which was once a prison and is now home to the South African Constitutional Court, also reveals in vivid detail the cruelties of apartheid while giving a voice to the many ordinary and extraordinary people who were imprisoned at Constitution Hill for their opposition to apartheid. 

In the leafy northern Joburg suburb of Rivonia, the excellent Liliesleaf is another must-visit museum that looks in detail at the activities carried out at this former farm by Nelson Mandela and his fellow activists which eventually led them to a sentence of life imprisonment on Robben Island. Meanwhile in the suburb of Sophiatown, Sophiatown The Mix is a museum and community centre that highlights the devastating 1955 forced removals which saw the destruction of the vibrant multi-racial suburb as all 'non-white' residents were forcibly moved to distant townships under the apartheid regime's Group Areas Act.

In Pretoria the 52-hectare Freedom Park is an impressive memorial to South Africa's history and heritage, themed around humanity, freedom and healing. Rich in symbolism the memorial park showcases the different struggles South Africa has faced along the path to democracy with a high-tech and extensive museum that looks at the long history of oppression in South African under colonialism and later under the apartheid state. And finally in Soweto, the Hector Pieterson Museum and Memorial looks at the student riots of 1976 and the brave struggle for education and equality that was led by the school children of Soweto.

Find out more about Gauteng's top museums here.

3. TAKE IN JOBURG'S BOOMING CONTEMPORARY ART SCENE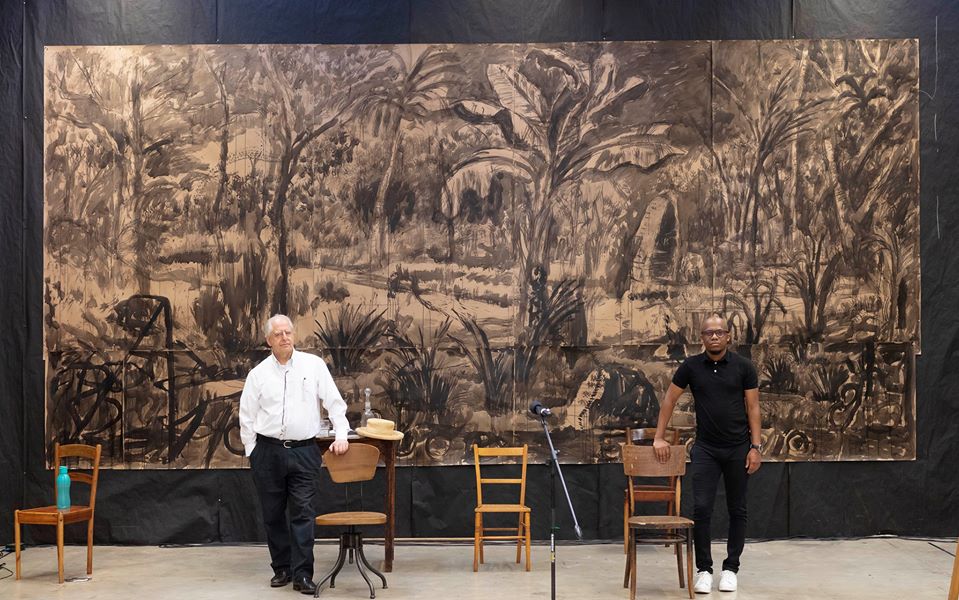 Twenty years ago Joburg emerged from relative apartheid isolation and today the city is grabbing headlines internationally for its flourishing art scene and rise to prominence of artists, curators and gallerists. The world-famous South African artist William Kentridge has his studios in downtown Joburg's Maboneng precinct, while major young names who have taken the world by storm such as Mary Sibande, Blessing Ngobeni and Nelson Makamo (who counts among his celebrity collectors Kelly Rowland, Trevor Noah and Oprah) also call the city home.

Joburg's art calendar is one of the city most enlivening aspects, with weekly art openings, two major art fairs, and a number of art gallery neighbourhoods, including Braamfontein, Maboneng and Rosebank, as well as a district of artists' studios in Newtown and in the east in Doornfontein and at Victoria Yards. There is also a unique openness and accessibility within the local contemporary art scene with artist studios often hosting open day events where you can explore the studios and meet and buy from the artists themselves. Joburg is one of the world's major emerging art capitals and no visit to the city should be complete without visiting some of the dozens of independent art galleries based in the city.

See our events guide here for the latest art exhibitions, art fairs, open studio days other art events.

4. SPEND A DAY EXPLORING THE STREETS OF SOWETO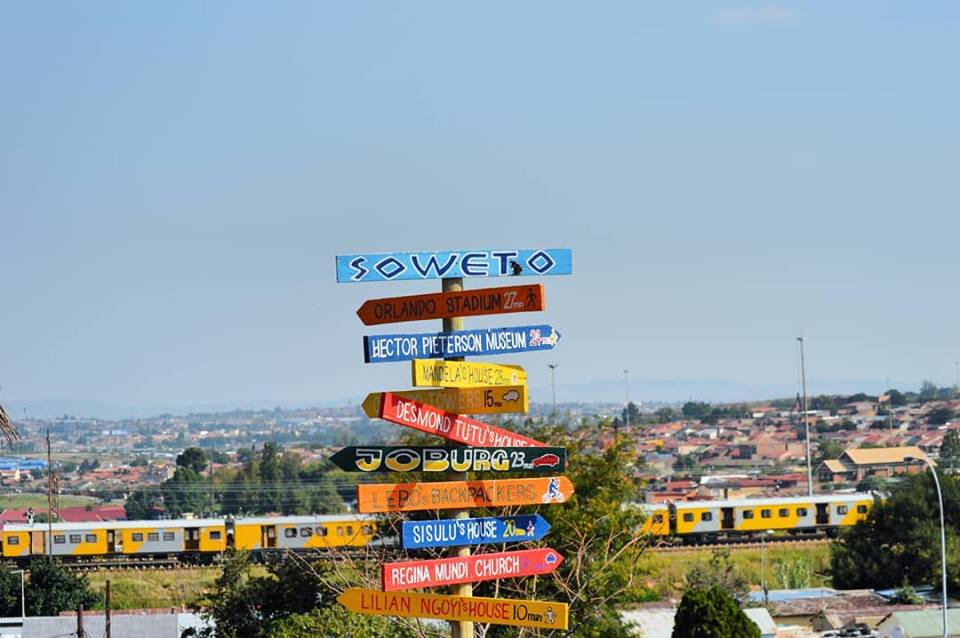 South Africa's most famous township, Soweto is so large it could practically be considered a city in its own right. There is no shortage of important heritage landmarks, such as the Hector Pieterson Museum and the Nelson Mandela House Museum, to visit. Soweto's most famous street, Vilakazi Street, lays claim to two Nobel Prize winners: Nelson Mandela (who lived here with his wife Winnie in the late 1950s to early 1960s) and Rev. Desmond Tutu.

With a unique spirit and culture that is all its own it is worth booking a tour with a local guide and putting aside a day to really get under the skin of this fascinating place – or better still book a room at Lebo's Soweto Backpackers and spend the night here too. From fashionable buzzing weekend streetside shisa nyama (barbecue) hangouts to bungee jumping and quad biking, Soweto has it all.

Some recommended tour guides include the pioneering Lebo's Soweto Bicycle Tours who offer 2-hour, half-day or full-day tours on foot, by bike or by tuk tuk, taking in everything from struggle history to traditional African customs and including a delicious home-cooked lunch at the delightful Outdoor Restaurant which looks out over the Lebo's community farm and gardens.

5. HISTORY AND HERITAGE IN PRETORIA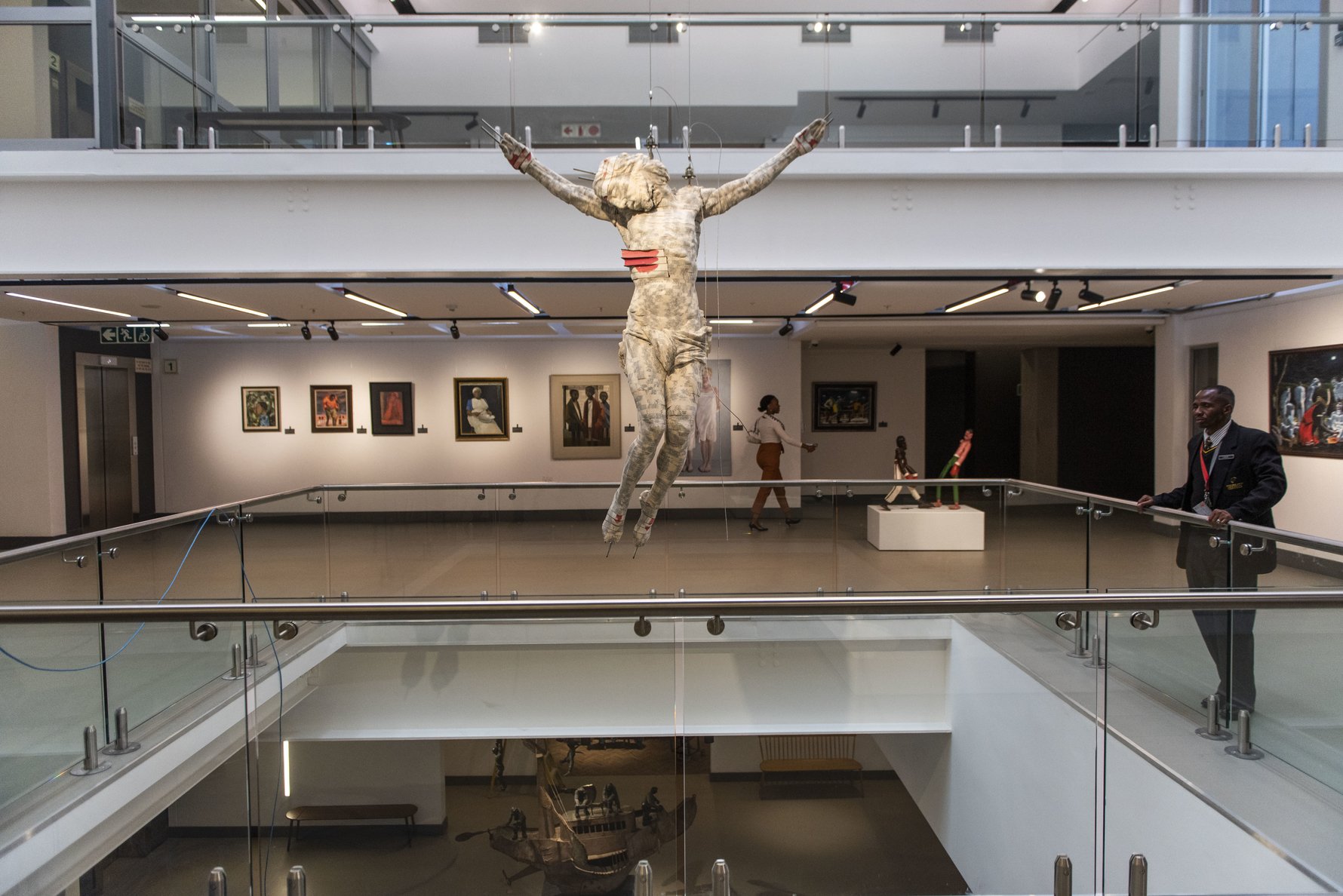 Just 50km from Joburg (an easy 25 minute trip on the Gautrain), Pretoria has a remarkable amount of history and culture and there's plenty to do on a day trip or weekend away. Check out the many historical museums such as Freedom Park or the beautifully-preserved mansion Melrose House where the 1902 Peace Treaty of Vereeniging, was signed ending the Anglo-Boer Wars. Just outside the city you can also find some fascinating house museums such as the Jan Smuts House Museum to the south in Irene or the impressive Sammy Marks House Museum just east of the city.

For any art lover a visit to the stunning new Javett Art Centre UP is a must. Officially opened on Heritage Day 2019, the Javett-UP is one of the largest new art museums to open in South Africa in recent years. The museum's vast art collection includes a very impressive and expansive selection of 20th Century South African art from the private collection of philanthropist and museum founder Michael Javett, as well as dozens of large-scale iconic South African artworks on loan from private, public and corporate collections. Adjoining the museum is the stunning Gold of Africa wing which has provided a spectacular new home for the iconic gold rhino, leopard and other priceless treasures from the precious Mapungubwe collection.

6. LEARN ABOUT OUR MOST ANCIENT ANCESTORS IN THE CRADLE OF HUMANKIND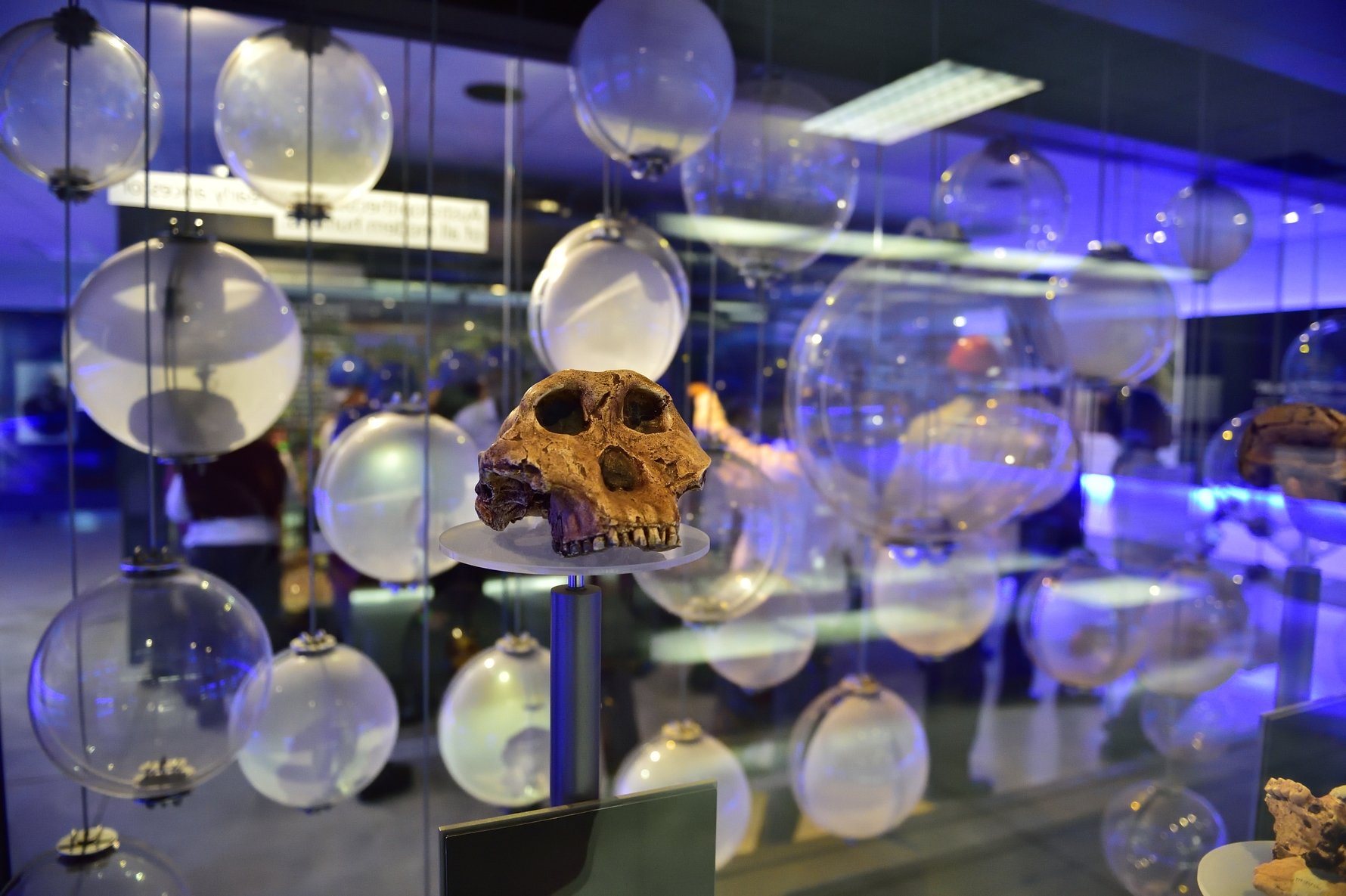 Some of the world's oldest hominid fossils were discovered just 45minutes drive north of Joburg in the Cradle of Humankind, now a world heritage site, and remains of our ancient ancestors continue to be found here. Recent discoveries include the 2.3 million-year-old hominid skull known as Mrs Ples, the mysterious Little Foot which is thought to be over 3 million-years-old.

Maropeng is the visitor's centre for the Cradle of Humankind, with an extensive modern exhibition that takes an interactive approach to the history of life as we know it from the Big Bang to the evolution of humankind and the spread of people across continents. The stories behind the numerous discoveries made here are also showcased alongside copies of the original fossils. A perfect accompaniment to the museum is a guided tour of the nearby Sterkfontein Caves where the remains of Little Foot, Mrs Ples and other famous fossils were found.

If you don't have time to make it all the way out to the Cradle of Humankind, visit the excellent Origins Centre at Wits University in Braamfontein, Joburg. The museum explores and celebrates the history of modern humans, tracing the emergence of humanity along an 80 000-year path to its African source including an extensive collection of ancient rock art, Stone Age tools, and artefacts of spiritual significance to early humans.

As well as its status as one of the world's most important palaeoanthropological sites, the Cradle of Humankind also has some lovely boutique hotels and private reserves that offer the chance to hike or cycle through the countryside such as Cradle Moon Lodge with its open-water swimming dam and mountain biking trails and the beautiful Nirox Sculpture Park.

7. HIKING IN THE MAGALIESBERG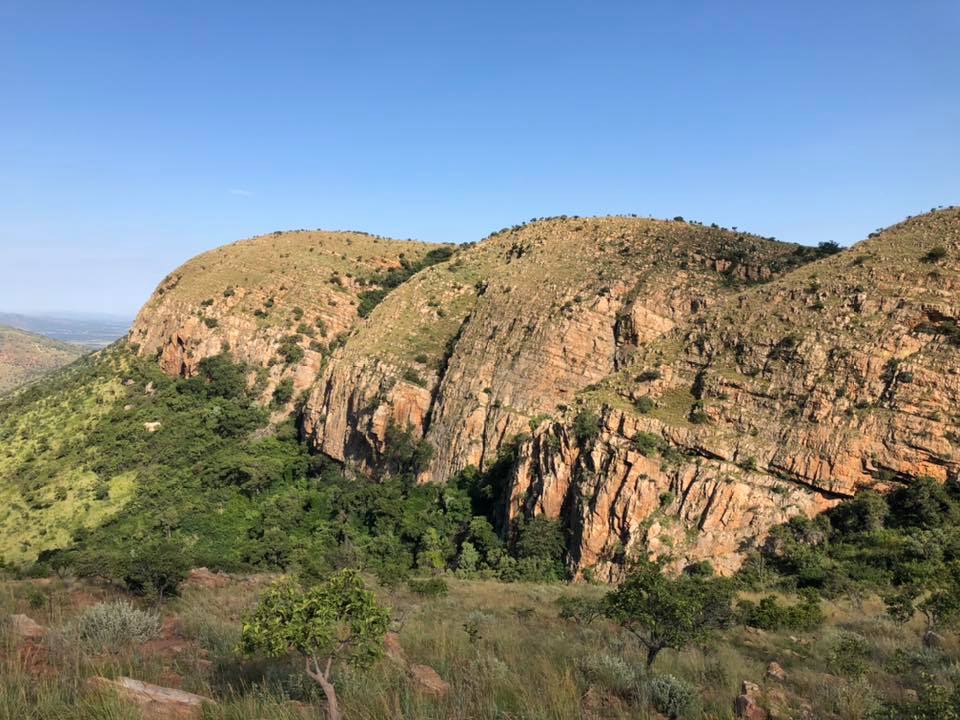 Bordering on 'Harties' (as the large Hartbeespoort Dam is known), the 'Magalies Meander' area about 1.5hours drive north of Joburg on the way to the Pilanesberg National Park in North West Province offers a beautiful mountain backdrop, with the ancient Magaliesberg mountain range forming a natural border between the Gauteng and North West Provinces. Lots of farm shops and quaint countryside restaurants to explore have meant this has long been a popular spot with weekend holiday-makers from Johannesburg and Pretoria. 

The most popular activity for day-trippers is enjoying one of the many private hiking trails or taking a ride up the Magaliesberg mountains on the Hartbeespoort Aerial Cableway to admire the views. Other activities in the area include lunch at a countryside restaurant or farmhouse, a trip up in one of Bill Harrop's hot-air balloons or a thrilling afternoon of ziplining with Magaliesberg Canopy Tours. Among the many interesting day hikes to tackle in the area are celebrated beauty spots such as the De Wildt Adventure Trails, Rustig Hiking Trails and the Hennops Hiking Trail.

See our guide to all the best places to go hiking Gauteng here.

8. BIG 5 SAFARIS AT DINOKENG GAME RESERVE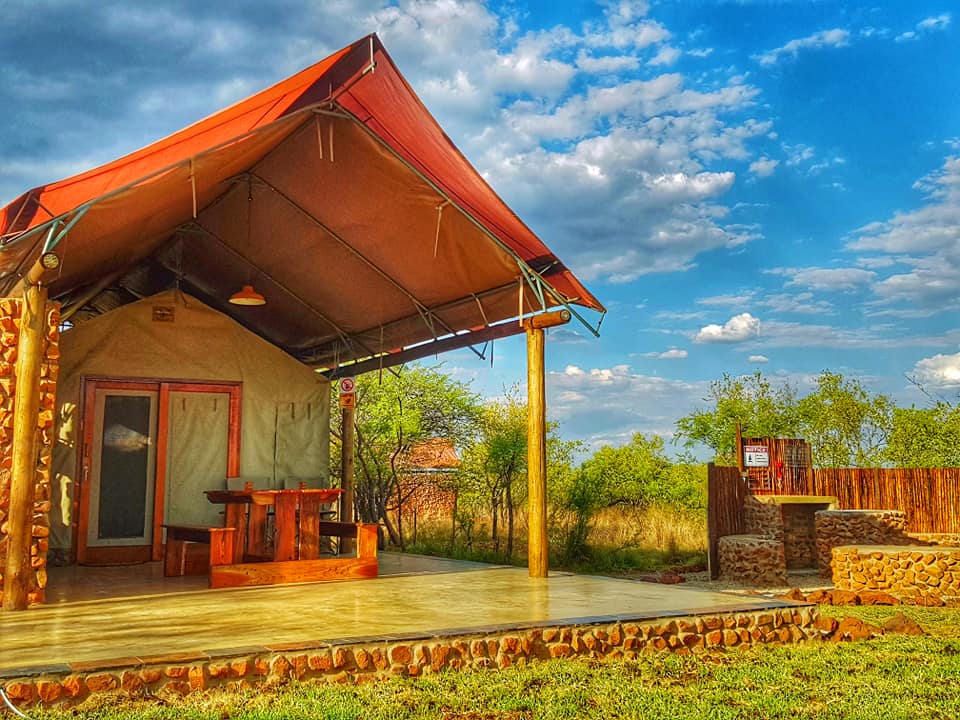 For those who love a safari experience and are invigorated by the call of the wild Joburg has long been a stopover en route to one of South Africa's most well-known attractions, the Kruger National Park (a 450km drive from the city). Less well-known is that the province of Gauteng, of which Joburg is part, is also home to a free-roaming Big 5 reserve called Dinokeng Game Reserve around 100km north-east of Joburg. Apart from the Big 5, Dinokeng also boasts cheetah, brown hyena, zebra and giraffe and is a malaria-free zone, so it's brilliantly suited to young families. 

Although very easily accessible as a day trip from Joburg or Pretoria, there are also dozens of accommodation options, ranging from rustic bush camps to large lodges, many of them geared towards the wedding and conference industries.

Find out more about what to see and where to stay in Dinokeng Game Reserve here.

9. GAUTENG'S JACARANDA SPRING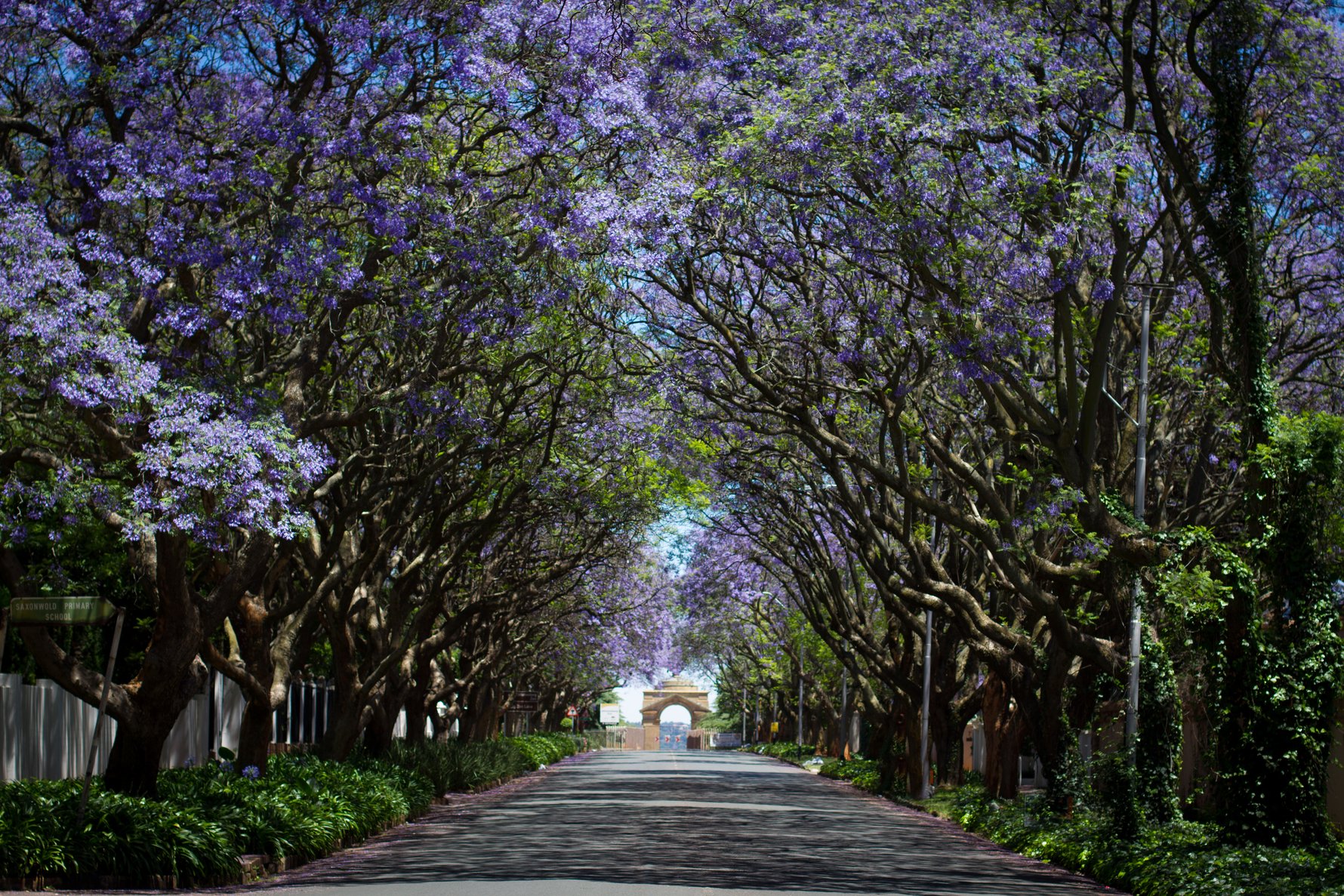 Each Spring, usually from early October to early November, a sea of purple petals from thousands of jacaranda trees blooms above the suburban streets of Joburg and Pretoria. The jacaranda is not a native African tree (it originated in South America) and is believed to have first arrived in Gauteng in 1888 (during the Gold Rush) quickly becoming so popular that the trees were planted along almost every new street built in the rapidly growing cities of Johannesburg and Pretoria.

If you are in Gauteng at this time, put your walking shoes on, charge your camera batteries and take to the streets of the suburbs and explore this unique lilac splendour that showers the province every spring.

Read our guide to the best neighbourhoods and streets to visit to admire the jacarandas in bloom.

9. THEATRE, CONCERTS AND NIGHTLIFE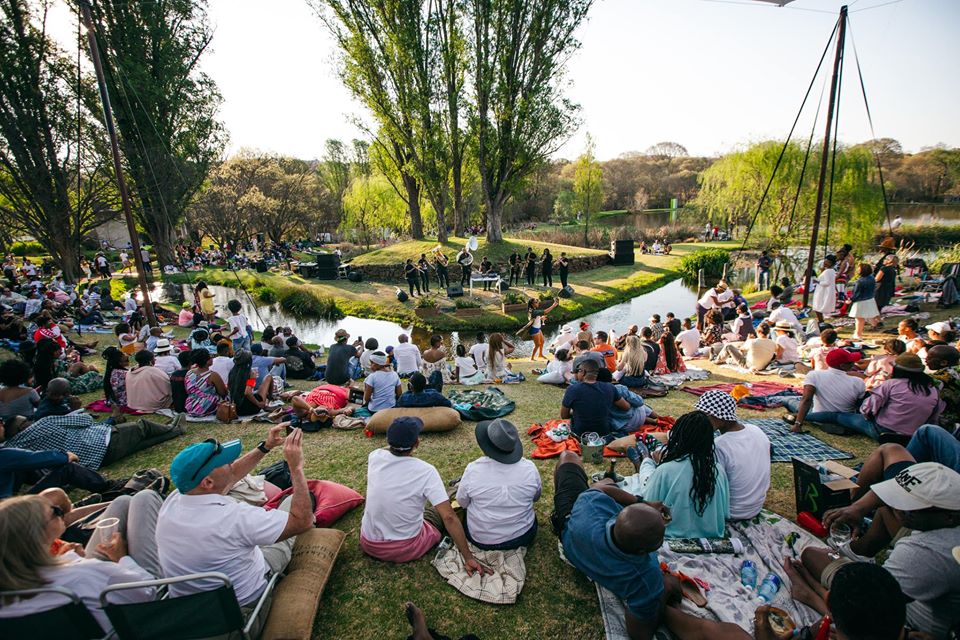 Gauteng, and particularly Joburg, has a thriving cultural scene and is famous in South Africa for its nightlife. If you enjoy house music you are spoiled for choice with many of Africa's most famous DJs, including global African house icon Black Coffee, calling the city home. Look out for weekend parties led by the hottest DJs and unique day-night parties hosted at unique locations including downtown Joburg rooftops and the most beautiful parks.

From the DRUM generation of 1950s poets and beatmakers to 21st Century innovators, Joburg is regarded by many as the home of jazz in South Africa. Save the date for annual international Joy of Jazz festival in Sandton and the Jazz in the Cradle festival hosted at Nirox Sculpture Park. Theatre is also an important part of Gauteng's cultural life. Leading theatres include the famous Market Theatre (for South African drama by literary heavyweights), Joburg Theatre and Teatro at Montecasino both known for their blockbuster musicals, the South African State Theatre in Pretoria and the Soweto Theatre. 

10. CONTEMPORARY CULTURE AND URBAN REGENERATION IN DOWNTOWN JOBURG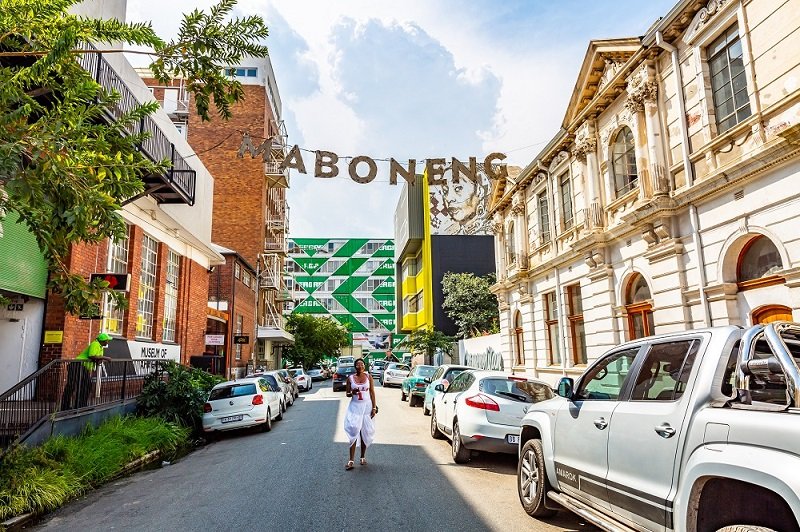 Many cities across South Africa have embarked on urban renewal and regeneration projects in previously disadvantaged urban areas and perhaps none have been as successful as Joburg with youthful city neighbourhoods such as Braamfontein and Maboneng attracting a young-at-heart, creative and entrepreneurial audience keen to put their own personal stamp on the face of 21st Century Joburg.

Known for its youthful energy, abundant and colourful street art and busy nightlife, Joburg's student heartland Braamfontein is particularly lively on Saturdays, when the streets fill with street fashion rebels, creatives and fixie bike hipsters seeking a faster pace than the northern suburbs. 

The trendy Maboneng precinct on the eastern edge of the city centre was labelled by Forbes' magazine as one of Africa's coolest neighbourhoods and there is always something new happening. Maboneng's pioneer development is Arts on Main set over two floors with a pretty courtyard, drop in and explore the art galleries and studios. The take your pick of the pavement cafes, bars and restaurants that dot the main street Fox for a quick lunch stop and end off the day with drinks at a rooftop bar such as Living Room or the spectacular Hallmark Hotel rooftop bar 999 which has some of the most outstanding views in the city. 
Essential tips for travellers to Gauteng
What to take with you?
An open mind! Many visitors to South Africa just to simply fly straight in and out of the province on their way to safari or beach holidays. However, it is worth adding an extra day or two to your South African holiday to enjoy the many unique cultural attractions that Gauteng has to offer. Like most parts of South Africa public transport is not entirely coherent or reliable so make sure you have Uber installed on your phone for getting around the city and if you want to visit the countryside it is best to rent a car.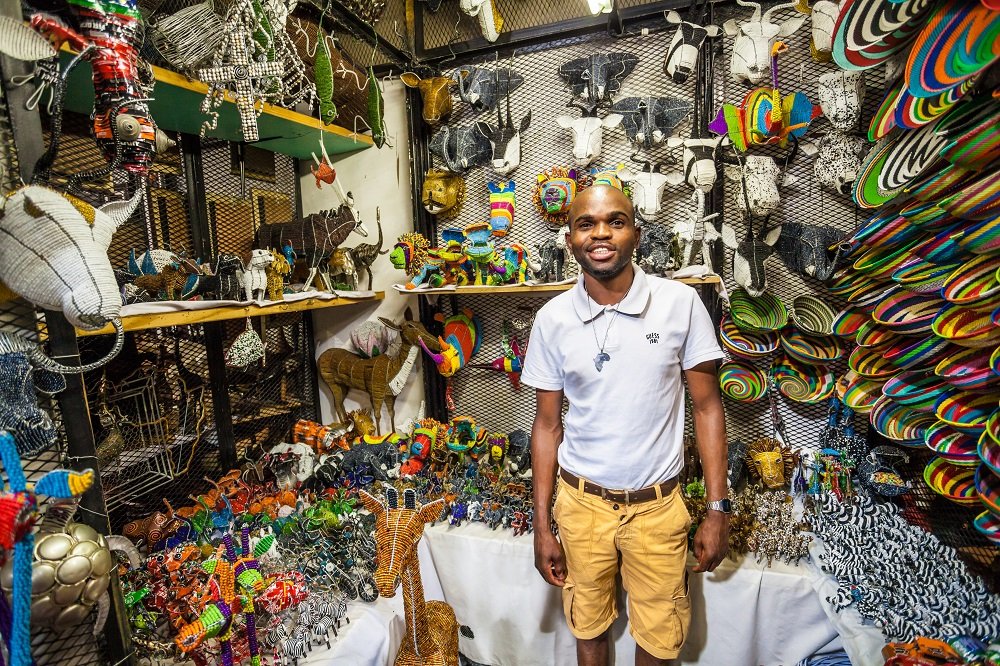 What to buy
Joburg has some of the biggest and best craft markets in the country and it is well worth keeping some space in your suitcase for local souvenirs from major markets such as the daily Rosebank Art and Craft Market, Bryanston Market (Thu and Sat) or Rosebank Sunday Market. 

What to eat
Gauteng is arguably South Africa's most diverse province with immigrant communities from across Africa and the world calling the province home. 

Make sure to sample some pan-African cuisine at venues like the Roving Bantu Kitchen or at Sanza Sandile's Yeoville Dinner Club, enjoy some traditional Ethiopian coffee and a plate of injeera in Maboneng and taste contemporary African dining at the fantastic Marabi Club at Hallmark House.
 
If you visit Soweto, don't leave without enjoying a meaty feast at a local shisa nyama restaurant where you can choose your own meats to enjoy flame-grilled on the braai.
​​​​​​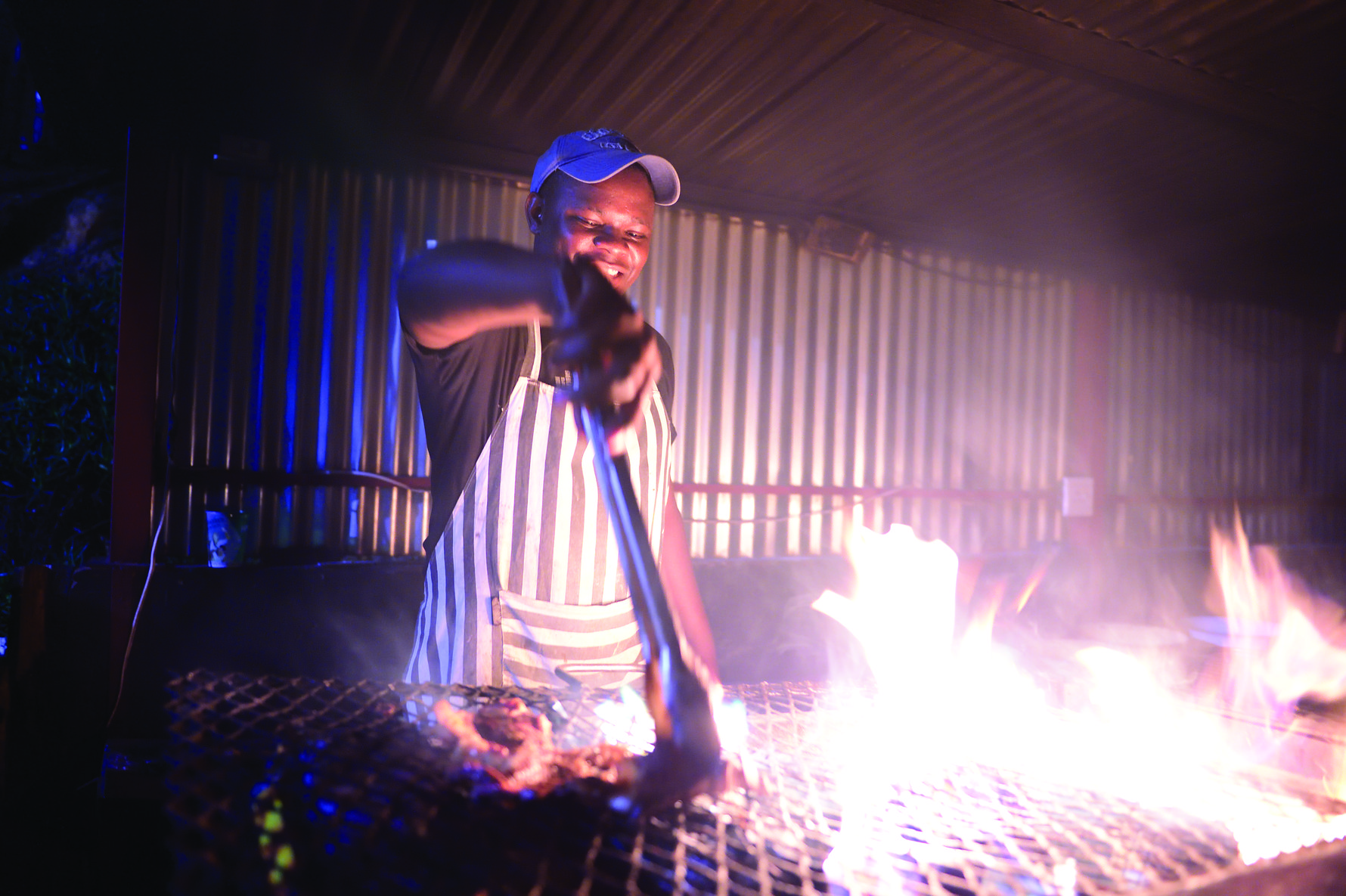 The best time to visit Gauteng 
Gauteng is blessed with sunshine all year round, although in winter it can be chilly at night (sometimes as low as 2 degrees) so bring warm clothing. During spring and summer expect occasional spectacular late afternoon and evening thunderstorms.

Major annual events that are top attractions for visitors to the province include the FNB Art Joburg art fair (Sep), Joy of Jazz (Sep), the Meetings Africa conference (Feb-March), the Afropunk Joburg music festival (Dec), the international cricket summer season (Dec-Feb) and the annual international rugby test (Jun-Jul).

During the Christmas and New Year break many locals leave the province for summer holidays and it can be very quiet during this time as many restaurants and some museums and art galleries close for the festive break.