Kraków Gifts & Souvenirs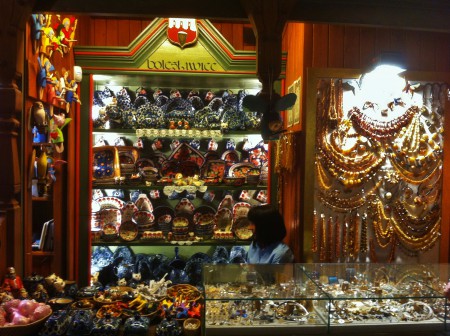 A souvenir stall in Kraków's Cloth Hall.
Old Town
, the Mecca of them all is the centuries old
Cloth Hall
 (open 10:00 - 19:00) in the middle of the market square. Essentially a huge souvenir market, in the packed stalls you'll find all sorts of Polish keepsakes including amber jewellery, carved wood, lace and cloth handicrafts and more. For a tourist market the quality is surprisingly high and the prices generally fair, so there's no shame in shopping there. Below we've listed more unique local or national Polish businesses where you can find attractive gifts and feel good about how you are spending your money at the same time.
Krakow » Kraków Shopping » Gifts & Souvenirs