At the time Hitler chose to expand Germany's territories under the odious excuse of providing 'living space' for the German people, Warsaw's Jewish population numbered 350,000 and growing. Neither pogroms nor the occasional boycott of Jewish businesses deterred Jews from settling in the Polish capital and only New York could boast a larger Jewish community. Yet within six years Warsaw's thriving Jewish scene was all but wiped from the map, with over 90 percent perishing either in the Ghetto or the gas chambers of Treblinka.

Although anti-Semitism was by no means rare Poland was seen as a relative safe haven, and it drew settlers forced into flight by more discriminatory regimes elsewhere. By the inter-war years the Jewish population had made significant contributions to the social, political and cultural fabric of Poland, a contribution that would eventually be extinguished by the monstrous racial policies of the Nazis. When Warsaw fell following a brief yet brutal siege the city's ancient Jewish population was damned to destruction. By 1940 Jews were forcibly penned into an area that already housed most of the Jewish population. On March 27, 1940, the Judenrat, a Jewish council answerable to the Nazi's whims, was ordered to build a wall around the ghetto and a resettlement deadline of October 15 was handed to the city's Jews. Failure to move into the assigned area was punishable by death. Spanning 18 kilometres and enclosing 73 of Warsaw's 1,800 streets, the area was carved into a 'small' and 'large' ghetto, the two linked by a wooden bridge standing over ul. Chłodna (E-2).

Today an installation titled 'Footbridge of Memory' stands at this spot, with optical fibres illuminating the former handrails over the street at night.

From the beginning conditions in the city were harsh; recovered Nazi files show that while ethnic Germans were granted a food allowance totaling 2,613 calories per day, Jews and other groups deemed 'sub-human' were expected to survive on 184 calories. Unsurprisingly a black market supported by a smuggling network ran rife, with some 80 percent of the food in the ghetto supplied through illegal means. Still it was not enough and as the noose tightened starvation became the principal enemy. In 1941 over 100,000 died in this way, their bodies often left to rot in the streets. Of the 800 ghettos scattered around the Third Reich Warsaw was the largest and also the deadliest. At its zenith approximately 380,000 residents found themselves squashed into the ghetto, with an average of eight people to a room. Yet amid this sea of suffering a remarkable social scene flourished, as proved by the meticulous ghetto diaries kept by Emanuel Ringelblum. Although murdered by the Nazis in 1944, Ringelblum, an intellectual and social activist, kept volumes of notes documenting the day-to-day life of ghetto inhabitants. It is from his painstaking notes we learn of the soup kitchens and charities that existed, of the musical concerts and cabarets and the fifty or so underground newspapers that circulated amongst the masses.

The illusion of a self-contained, cruel, but surviving parallel world was shattered in 1942 when the Wansee Conference rubber-stamped plans for the 'final solution to the Jewish question' and the first deportations to death camps began in July. Over the next few weeks around 265,000 Jews were harried to a waiting area known as Umschlagplatz, from which they were loaded into cattle wagons destined for the Treblinka gas chambers. A year later a new action to thin the ghetto was launched, and by April 1943 a final push to completely liquidate the biggest ghetto began. For too long the Jews had been limited to passive resistance, but now, with rumours circulating about death camps, a band of ill-equipped insurgents faced up to the full weight of the Nazi military machine. Led by Mordechaj Anielewicz, the Jewish Fighting Organization (ŻOB) launched the Ghetto Uprising on April 19, 1943. Numbering a few hundred the Jewish fighters continued their dogged resistance, but faced with heavy artillery and even Stuka Dive Bombers it was a doomed struggle. Vicious street-to-street, house-to-house battles ensued, with insurgents often burnt out of their boltholes by flamethrowers and gas. On May 8 German forces surrounded the principal command post of the rebels on ul. Miła 18 and rather than face capture Anielewicz and his cabal opted for mass suicide.

By May 16 the Uprising was over, with German commander Jurgen Stroop announcing, "The former Jewish quarter of Warsaw is no longer in existence." With the fighting over the rest of the ghetto was levelled, and its inmates either sent to Treblinka or assigned to Gęsiówka (ul. Gęsia), a small concentration camp. It is estimated that some 15,000 Jews survived the war hiding out on the Aryan side. Today Warsaw's Jewish population is estimated to stand only at around 2,000 and efforts are underway to gradually reintroduce the city's hollowed out Jewish culture.
 
Heroes in Horror

Sometimes it takes tragedy to create heroes. This is never truer than with the Holocaust, a black time where Nazi terror was answered with dignity and courage. Anti-Semitism was common in pre-war Poland (in fact so clear was this divide that the inter-war years saw seated segregation in such grand institutions as the local university) and under Nazi occupation collaboration was commonplace – denouncing Jews and revealing hiding places brought considerable financial reward. Worse still, there were several instances of Poles actively taking part in pogroms and 'Jew hunts,' the most notorious occurring in the town of Jedwabne in 1941. It was here on the 10th of July that a mob of Poles rounded up nearly 400 Jews and marched them to a barn which was subsequently torched. It's a shameful episode in Polish history, and one immortalised in Jan Gross's book Neighbours. Nevertheless, such events should be offset by stories of those who risked life and limb to help the persecuted. Poland was at the forefront of Nazi terror, and the punishment for sheltering Jews was death. The policy was unique in the occupied territories, and ruthlessly enforced. Even so, it is estimated that over three million Poles actively helped Jews to survive and Yad Vashem has recognised over 6,000 Poles as being 'Righteous Among Nations' – more than in any other country.

In Rozwadow Dr. Eugeniusz Lazowski, a graduate of Warsaw University, is credited with saving approximately 8,000 Jews after putting his medical knowledge to use. Having injected the town's Jews with a benign form of typhus he then informed the Nazis that an epidemic was at large. Terrified that it would spread, the Nazis quarantined the town and left it to its own devices. Known as 'the Polish Schindler,' Lazowski saved 12 ghetto communities in this crafty manner. "I was not able to fight with a gun or a sword," Lazowski said. "But I was able to find a way to scare the Germans." In Kraków a gentile pharmacist named Tadeusz Pankiewicz was given special permission to remain in the ghetto and exploited this to lend aid to the Jews. Medicine and vaccines were distributed for free, and his pharmacy – now a museum – came to double as a centre of underground activity. Regarded as a hero, Pankiewicz's role in the Holocaust is remembered in Thomas Kenneally's epic Schindler's Ark.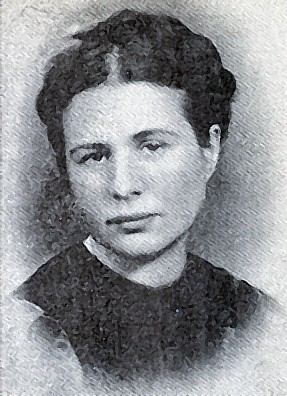 Another doctor, Irena Sendler, is credited with rescuing over 2,500 Jews from the Warsaw ghetto. Born in 1910, Sendler had a long history of sympathising with the plight of the Jews and was suspended for three years from Warsaw University after voicing her vociferous opposition to segregated benches and was active in the underground the moment the war broke out. Aided by her colleagues she forged over 3,000 documents to help Jewish families, and later headed the children's section of Zegota – a secret organisation that was a 'Council to Aid Jews.' Using the fierce-looking court building on Solidarnosci as her bridge from the ghetto to freedom she smuggled countless children inside parcels and boxes. The children were then sent to live in convents and rectories, but not before she recorded their identities in a glass jar she kept buried at home. Her actions aroused the attention of the Gestapo, and in 1943 she was arrested, tortured and sentenced to death. A bribe from Zegota saved her life, but nonetheless she was left unconscious in a forest, with both her arms and legs broken. She was officially declared dead by the Germans, and spent the rest of the war in hiding. But even peace brought no respite; she was persecuted by the communist authorities on account of her wartime relations with the exiled government, and faced constant harassment. In 2003 Pope John Paul II sent her a letter praising her for courage, and later that year she was awarded the Order of the White Eagle – Poland's highest civilian decoration. She died in 2008, though even now remains a target of hate for some; in July 2010 her grave was vandalised with the words 'Jews Out.'

Finally, Jan Karski is remembered in the history books as the man who tried to stop the Holocaust. Born in Łódź in 1914, Karski's photographic memory and fluent command of foreign languages caught the attention of the Polish diplomatic services, landing him prestigious posts abroad. With Europe gearing up for war Karski joined the horse artillery, with his unit captured by the Red Army. Karski avoided death in the forests of Katyń when he escaped from a train transporting him to a POW camp and headed to Warsaw to join the Polish underground. Realising the value of his remarkable memory his superiors employed Karski as a courier, a perilous position that involved crossing frontlines in order to swap information with allies. One such foray saw him captured by the Gestapo while crossing the Slovakian Tatra Mountains. He slit his wrists following an intense bout of torture, and was locked in a closely guarded hospital in Nowy Sacz. Determined not to lose their star courier a crack team of Polish troops broke him out and Karski resumed his duties. In 1942 he was chosen to undertake a daring mission to meet Wladyslaw Sikorski – Prime Minister of Poland's government-in-exile – in London, the purpose being to reveal the extent of German atrocities in occupied Poland. To gather information he was smuggled into the Warsaw ghetto and given a graphic tour of the hunger and horror manifesting behind the walls. The experience proved so powerful that Karski later found himself questioning his own memory and decided a second visit was in order to convince him that what he had seen was real. This time, disguised as a Ukrainian guard, he infiltrated a transit camp in Izbica and witnessed random brutalities as well as cattle wagon transports leading Jews to the gas chambers. He successfully made it to England and was granted an audience with foreign secretary Antony Eden as well as Sikorski and the leader of the Jewish Bun. Maddeningly, his testimonies fell on deaf ears. In the following decades his attempt to stop the Holocaust was allowed to gather dust, and only came to public attention with the release of the 1978 epic film Shoah. He died in 2000, eight years after his Jewish/Polish wife, herself a Holocaust survivor, committed suicide.