We love to eat, and know the city so well we wrote a book about it. Get your copy now!

The Old Town of Gdańsk has been absorbing the flavours of trade for centuries and that legacy of quality dining still exists today. Whilst Gdańsk is now a city of Poland and indeed Polish cuisine can indeed be found here, in a previous life the hanseatic and later 'free (city of)' Danzig was also a German and Prussian city. Add to that Pomerania's Kashubian cultural region, which itself is an approximate hybrid of Polish and German, and again you have something even more unique to the area. The city's undeniable main attraction sees thousands of visitors passing through from season to season and that means competition between restauranteurs is stiff! Needless to say, even the most successful restaurants need to stay ontop of their game in order for you to even read about them in a list of recommendations!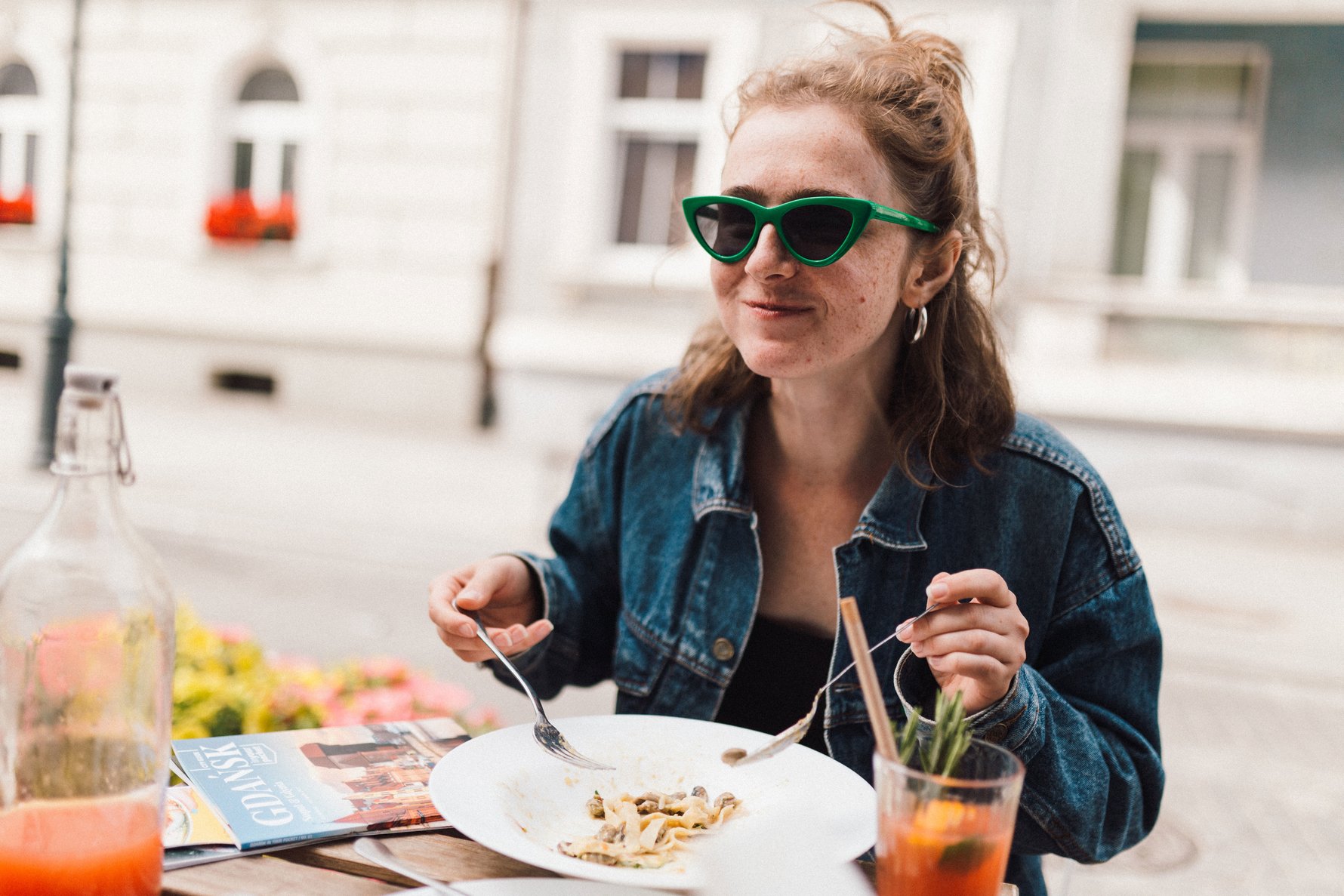 seafood | casual | waterfront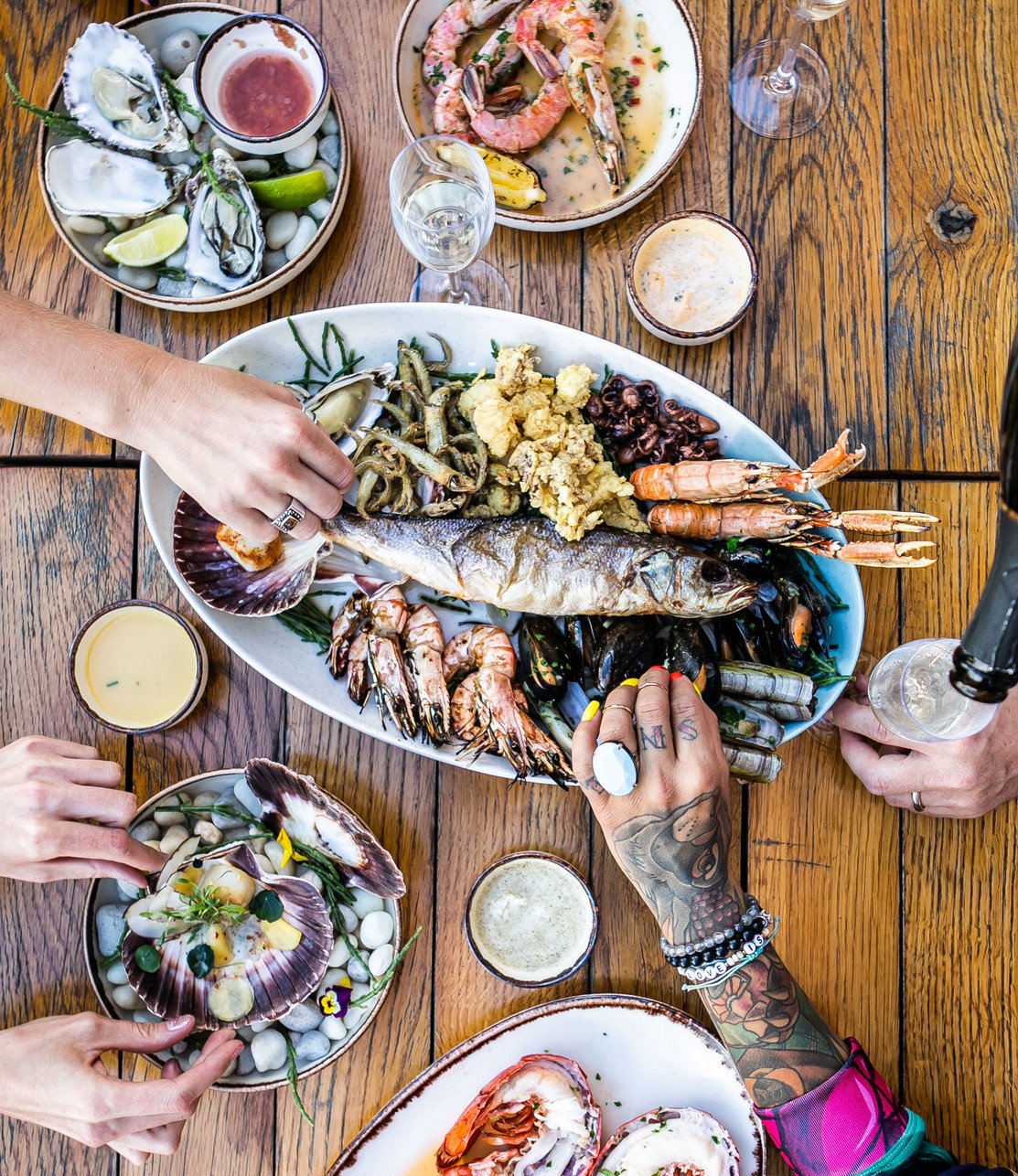 Poland may be tucked into Central Europe, but Gdańsk has a healthy piece of real estate on the Baltic Coast, which means access to some of the world's best fish is an easy catch. Thus, ordering a serve of seafood during your visit to the Old Town is a must!  The unusually-named Zafishowani is not just an attractive space overlooking the river and the iconic Sołdek museum ship, it's also the best offer of seafood in Gdańsk - fish, scallops, oysters, lobster, shrimps, calamari, and mussels are the order of the day. The menu offers a fair number of non-aquatic dishes as well, for those who are yet to be convinced by the swimming edibles, and there is special attention paid to those ingredients the head chef, Sławek Gutowski, can get fresh each day. We would, of course, expect no less! While the whole menu is mouth-watering our tip is to ask the well-trained and friendly wait staff what they recommend on a daily basis in order to get the most out of the talents in the kitchen.  The restaurant is, infact, part of the Hanza Hotel's in-house dining, which is an incredible effort in its own right. 

  restaurant market | casual | international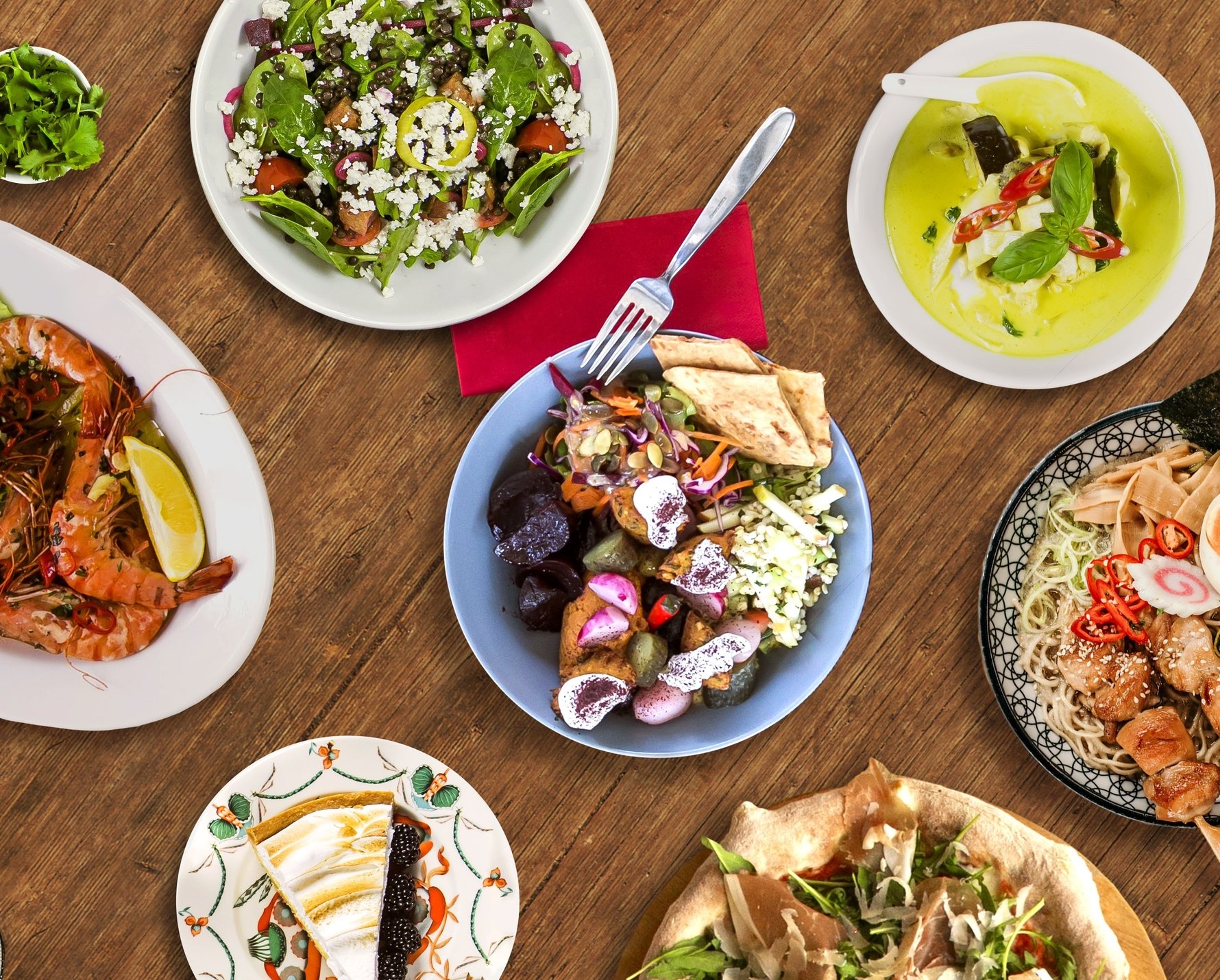 The concept of a restaurant market is not a new one, however the recently-opened Słony Spichlerz (ENG: Salty Granary) is a damn fine example of one and is quickly making Granary Island the new culinary heart in Gdańsk. Found in the repurposed Deo Plaza granary building, many restaurant keepers share this space, serving high-quality dishes with much diversity - Mediterranean, Asian, Polish, Vegetarian-Vegan cuisine as well as other meats and creative culinary ideas. In such an ideal location in Gdańsk, just across the canal from the centre of Old Town (though just as historic), it has now become a popular meeting place where everyone can eat and drink what they please and at any time of the day. Enjoy breakfast, lunch and dinner from all over of the world or drop by during the weekend late-hours for a quality snack.
  international | local alcohol | riverside view
Still one of our favourite places and one of the best places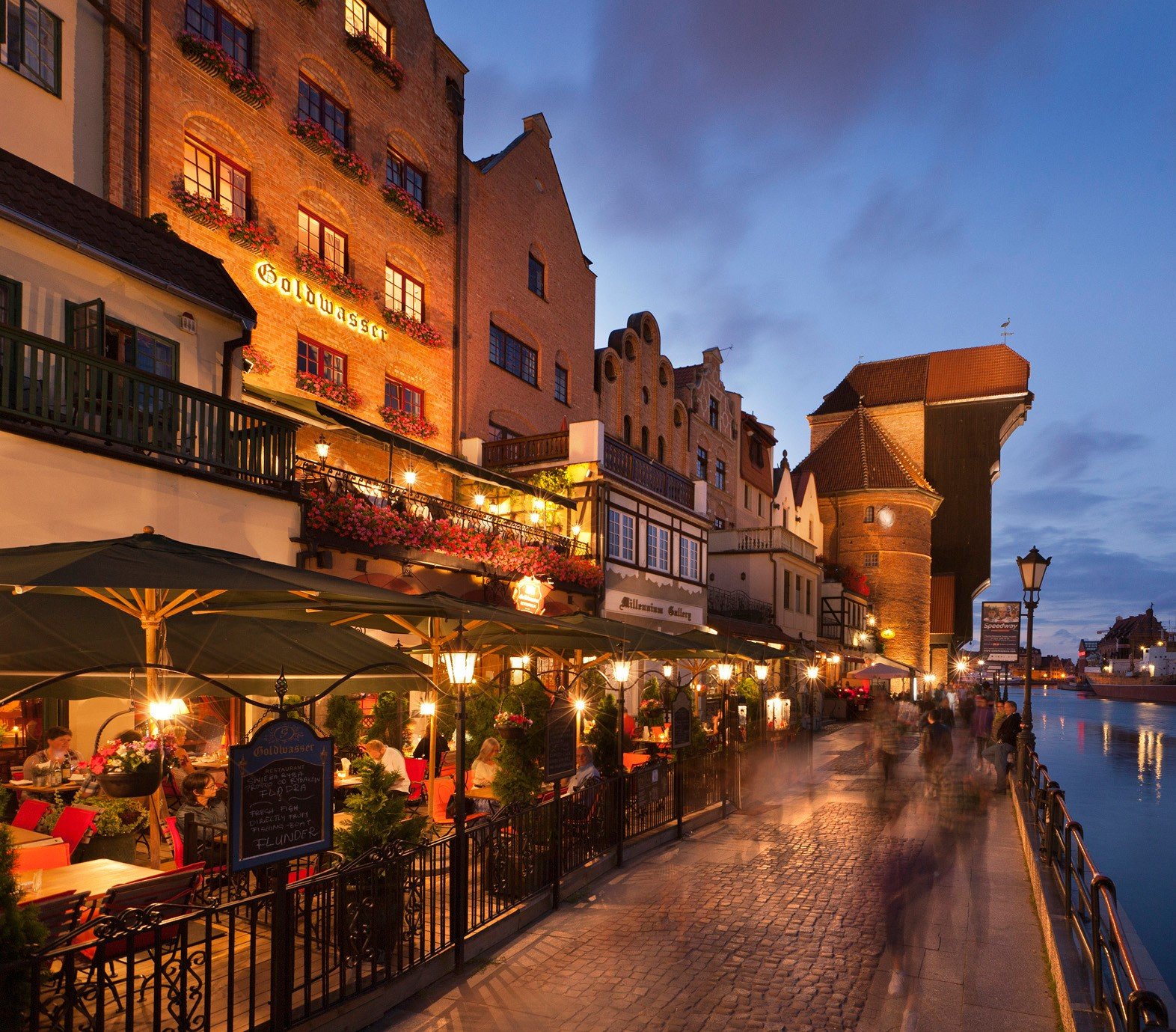 to take guests in Gdansk, this atmospheric riverside restaurant features dishes like duck, fresh fish and delicious homemade pierogi and bread along with locally-produced beer served by multi-lingual service. The menu has a dedicated Polish cuisine section, though the whole menu has drawn upon influences from all over Europe and so you are, quite frankly, spoilt for choice! Relax in the classic Gdańskian interior or hit the garden the moment the sun appears to enjoy one of the best choices of perfectly- cooked steak in the city in the shadow of the city's signature Crane.

Souvenir hunters should keep an eye out for the traditional Danzig spirits which have been re-born under the German owner and the Goldwasser liquer box sets make for an excellent souvenir. Also open for breakfast with a choice of four breakfast sets - English, French, Continental and the Royal Polish Breakfast. polish | craft beer | history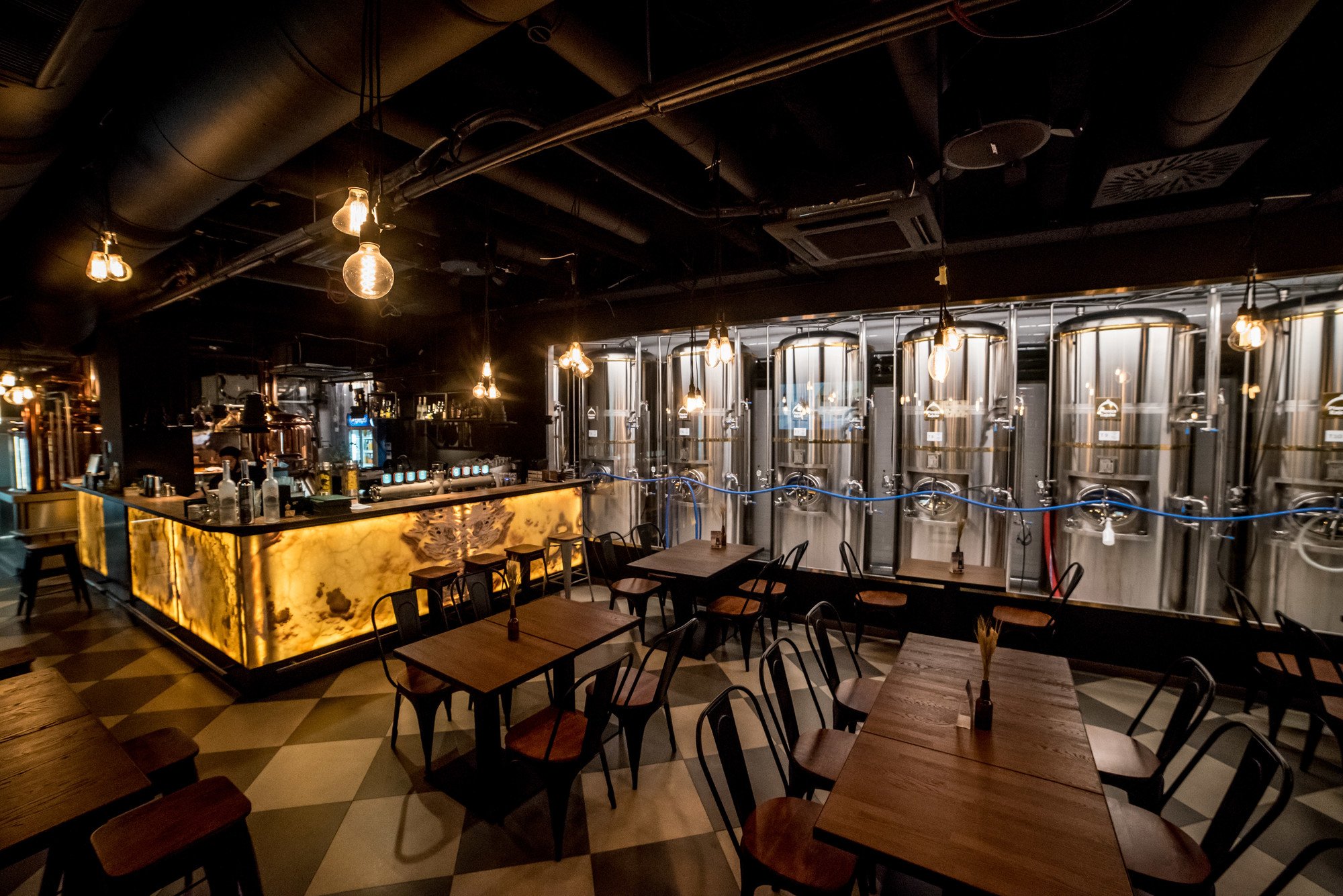 A remarkable with a labyrinth of rooms that once made up the councillors' cellar (that's how the name translates) , Piwnica Rajców's major draw is their selection of craft beer, which you will see being brewed in huge vats in the main bar area by the owners, a family-owned brewery from the Warmia region of Poland. However, their well-priced Polish and pasta food menu makes it a perfect spot for those who experience a historic Danzig-era bierkeller. For a hearty bite to eat with your brew, try the Oven-baked Duck with Silesian dumplings! If you're out with company, consider ordering a food board, complete with tasty pub-feed-style finger food. Those looking to catch the game will find this place accommodating, with big screens ready to deliver many a gooooaaaaal! in HD.  polish | craft beer | regional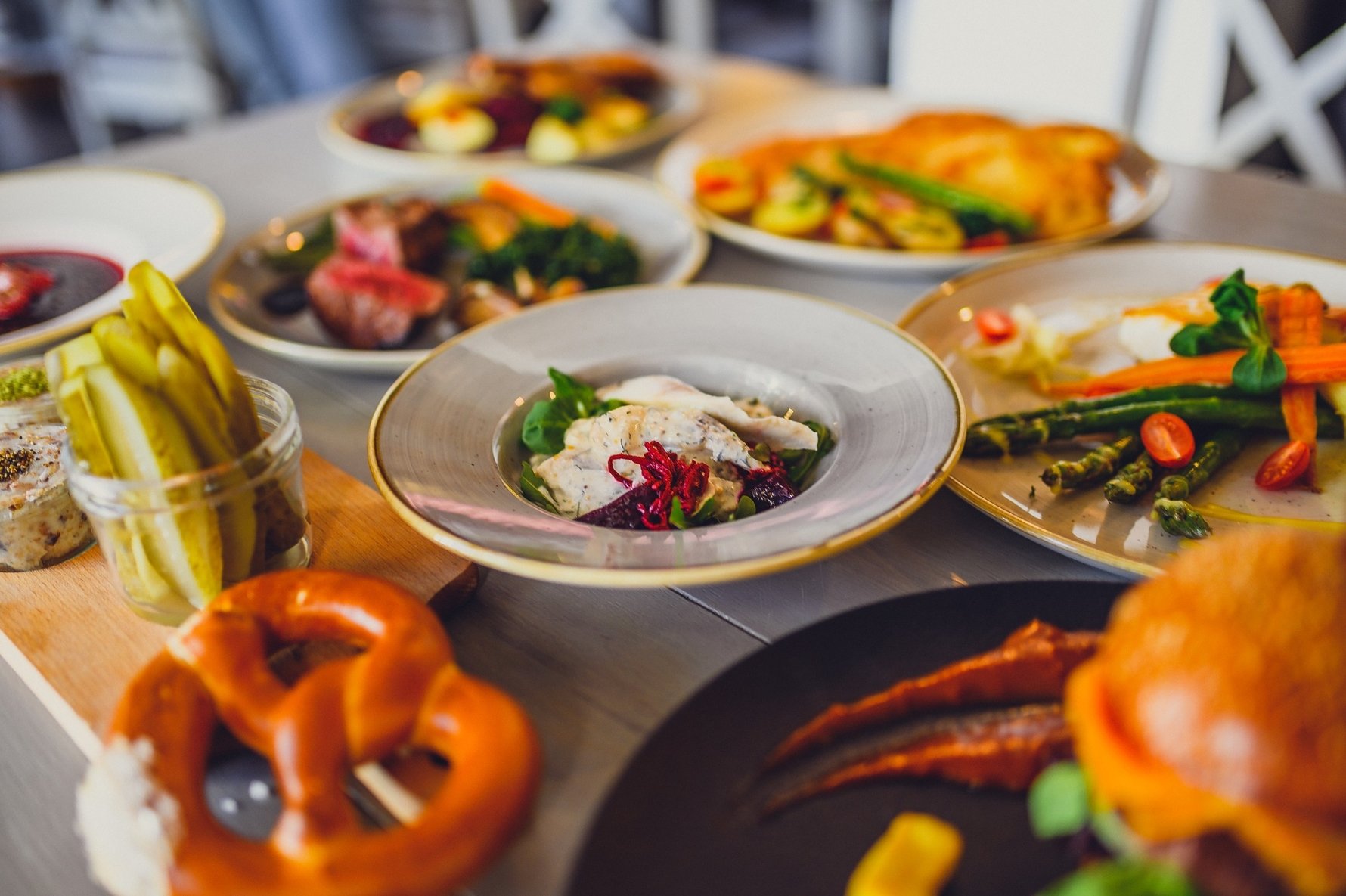 The oldest continually-operating brewery in Gdańsk, the historic Brovarnia is also half-restaurant, serving traditional Polish and regional cuisine. On the heartier end of the menu, you can expect to find Gdańsk Duck and Beer and Honey Pork Knuckle that are just begging to be washed down with something on tap. For the more sophisticated pallettes, Beef Tenderloin Carpaccio or Cod with Mussells should more than suffice! As for the beer, the flagship brew is Złoto Brovarni (ENG: Gold of Brovarnia), a Pils of great repute, in addition to a range of beers on tap that change seasonally. Keep an eye out for one of the numerous events taking place throughout the year, including Oktoberfest with an old-school Polish bend to things!
  pierogi | pierogi | pierogi!
If you're visiting Poland, you should try Pierogi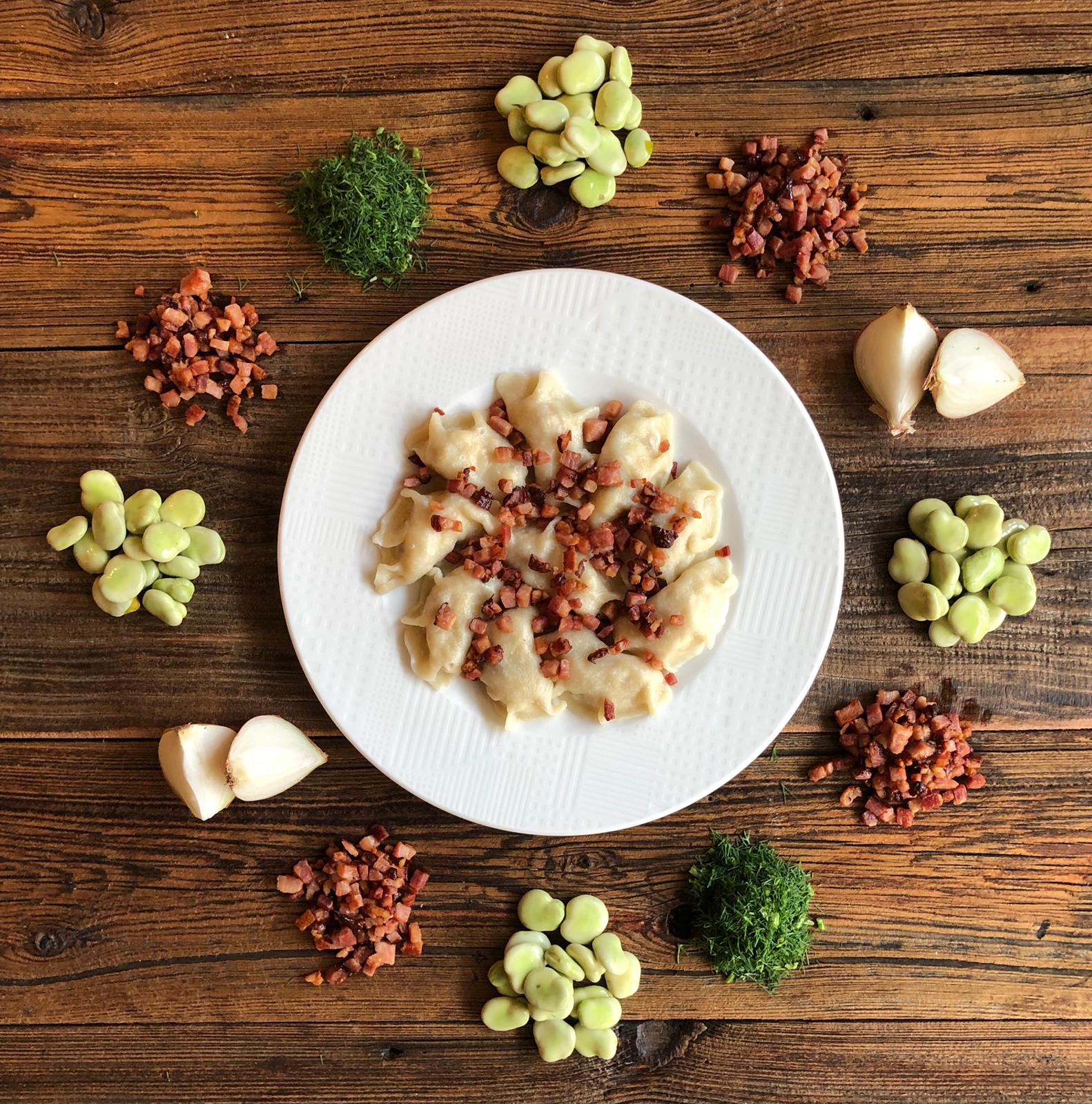 at least once and, if you're visiting Gdańsk, you should be heading to Mandu!

They're only pierogi you might argue, but this lot are clearly doing something incredibly right as finding a table in either of their restaurants can sometimes be a huge challenge. The masses are attracted by the tasty choice of Polish dumplings with a whole host of traditional and unique fillings. While you'll find tasty classics like Russkie (Potato and Cottage Cheese), Cabbage and Forest-Mushrooms and Gęś (Goose Meat), you'll also find dessert pierogi with fillings like banana and chocolate, blueberries and even Oreo! You'll also find international equivalents like Chinkali (Georgian) Jiaozi (Chinese) served in a kind of pierogi solidarity.

The 'novelty' is provided by the head-scarfed ladies in the open preparation area making pierogis that taste as good as our grandma's (although we daren't tell her that). If you want a light meal and a piece of local flavour rolled into one put this place on your list.
  thai | asian | upmarket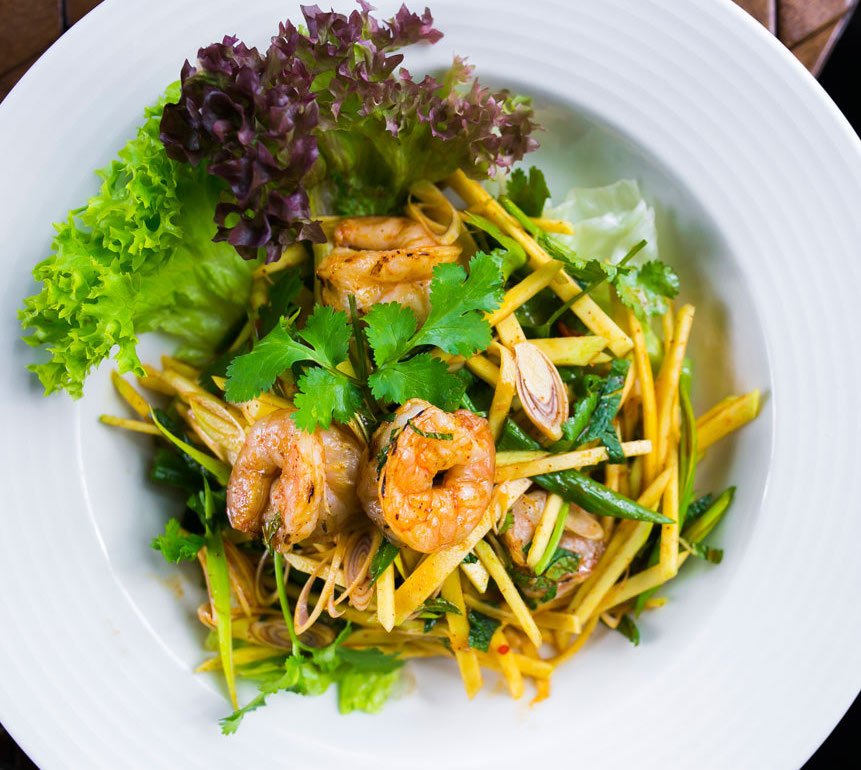 While some will role their eyes at us recommending a non-Polish restaurant, we feel that this practioner of the worldwide success of Thai cuisine is absolutely worth one of your three daily meals. The setting for their Gdańsk venture is the former Royal Stables at the top of ul. Długa. The food is excellent and doesn't suffer from the insecurities of making things 'too spicy' for the local palette. While we've loved everything we've tried on the menu, a few favourites include the succulent and tender cuts in the Beef Massaman, the surprising dimensions of the Tuna Larb, and the irresistable dessert Tapioca Pears with fruits and icecream. Our only qualm is that it's on the expensive side for a meal in Poland. That said, it's worth it and we thoroughly recommend it. For those on a budget, the cheaper option here is taking advantage of the lunch special: 39zł for a soup, a main course, a side and soft drink. Also at ul. Bohaterów Monte Cassino 63, Sopot.

  red meat | seafood | surf & turf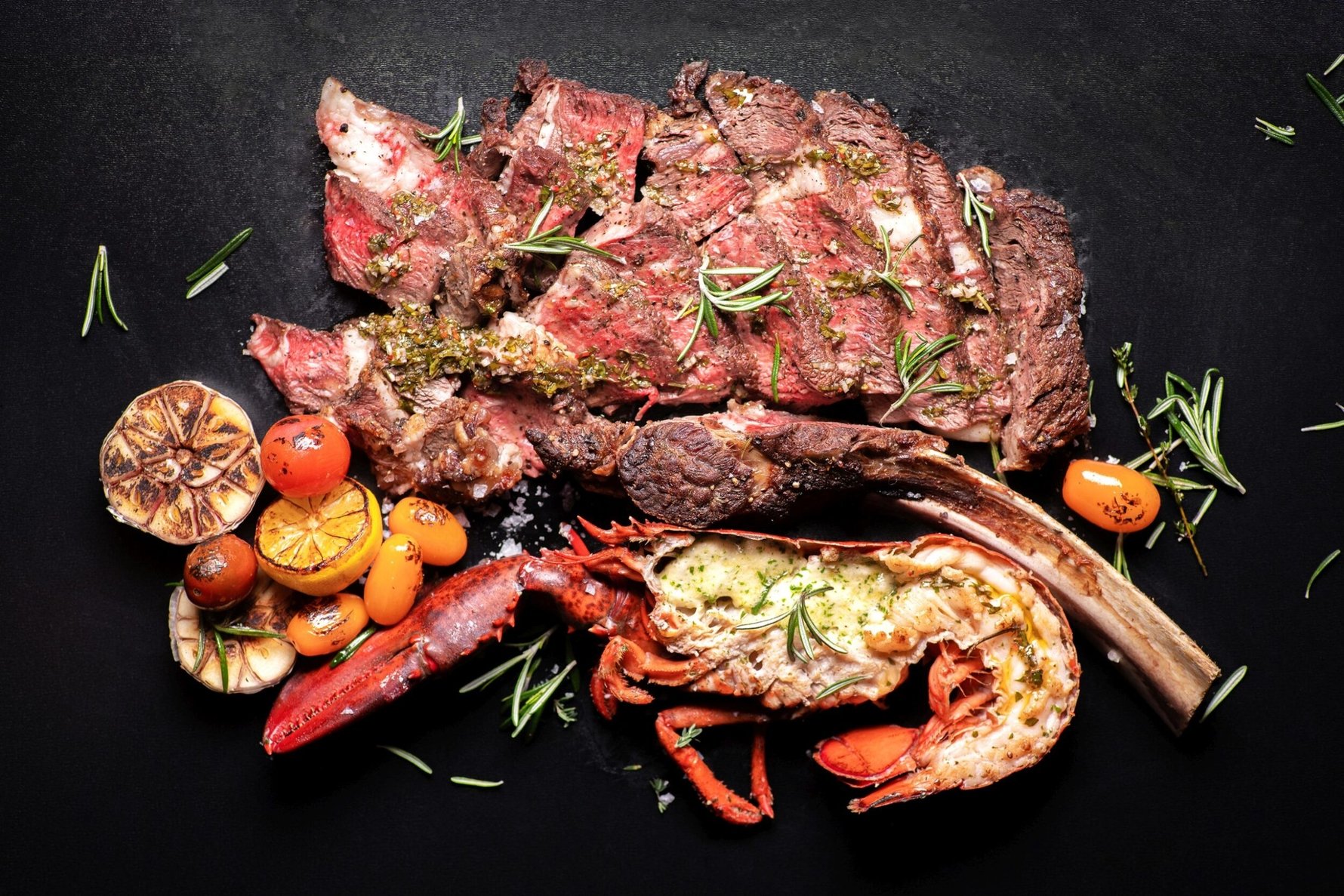 The foundation of True Restaurant's menu is very much Surf & Turf, combining meat and seafood. Whether it's a big shared-grill for your table or a single main-course salad, their mission statement is flavour and aesthetic and every dish meets that standard. Their ingredients are high quality, the fish and seafood are freshly-imported, if not locally hooked! Be aware, however, that everything comes at a price (we must emphasise this: literally) While steaks hover around the 60zł mark, there are platters that are upwards of 450zł! The restaurant is a modern development located in the new heart of Gdańsk - on Granary Island, the promising new culinary and tourist center of the Old Town. The sunlit and comfortable terrace of the restaurant offers a wonderful view of the Motława River and the surrounding monuments.
  beer | craft beer | polish cuisine
 
Compared to household names like the aforementioned Brovarnia, PG4 is comparatively overlooked due to its location on the outer edge of Old Town. It's located right next to Gdańsk Główny Train Station, which may sound like low-down area, however the mightily impressive building that the brewery- restaurant calls home well and truly makes up for that. The stunning two-floor restaurant, cabable of handling it's large and devoted local following, serves excellent Polish cuisine, with key dishes including cod in a beer dough, dumplings with veal, fish soup and kotlet schabowy (pork schnitzel). Burgers, steaks, soups, and plenty of others can also be found on an extensive menu that has also delved into beer-pairing with each and every item! On that note, this is indeed a microbrewery as well, and there are 6 homemade brews on offer, including a Pils with the others regularly changing. These tap beers are all brewed on-site in one of the 8 huge vats you'll see during your visit. The drinks menu also features a rather novel range of beer cocktails too.
  kashubian | old school | pomeranian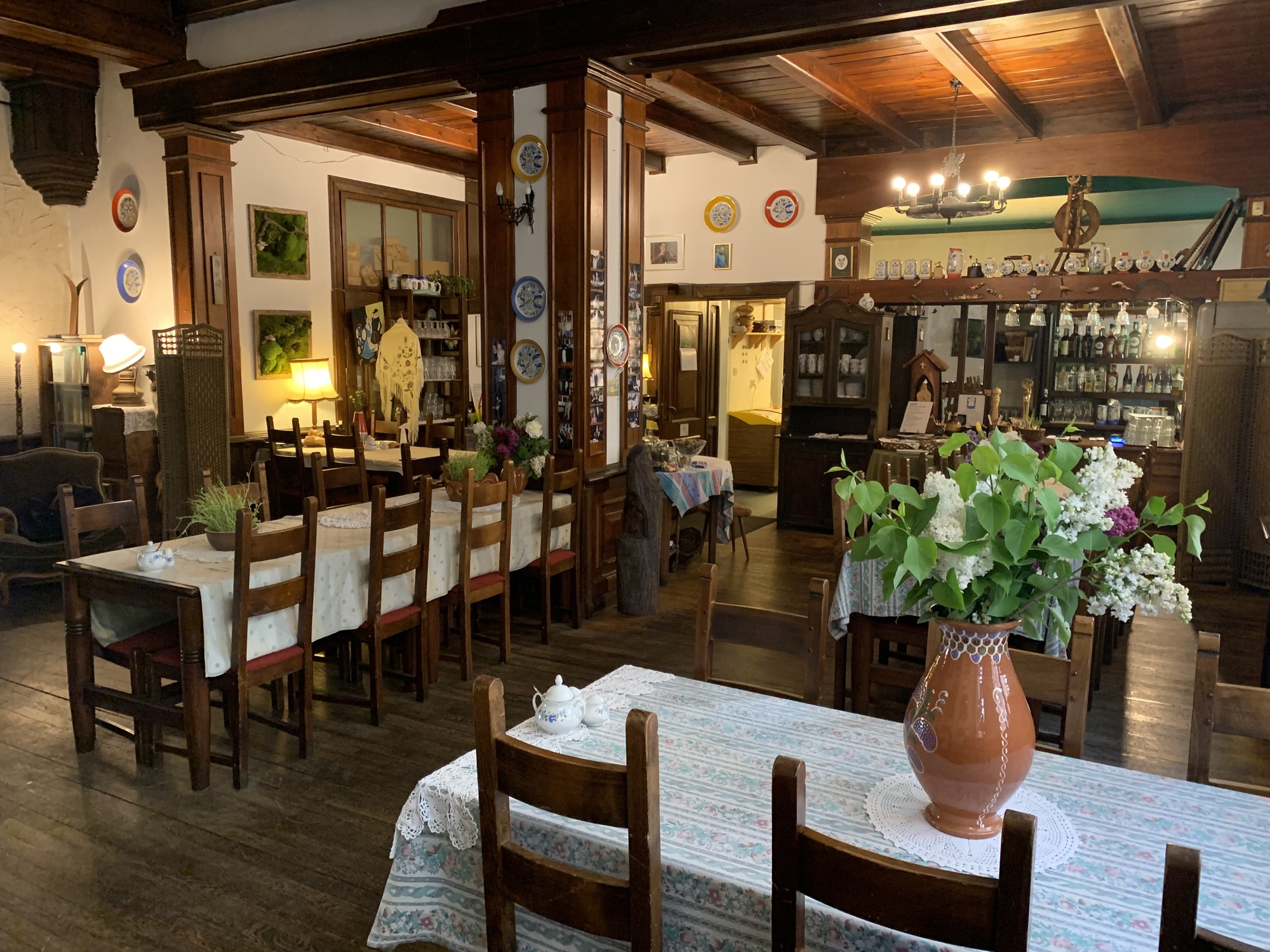 When it comes to Kashubian cuisine, there are surprisingly few restaurants in Gdańsk representing Poland's most prominent ethnic minority, who are based in the region just west of the Tri-city. Fortunately, the one you'll find in Gdańsk Old Town (the only one, in fact!) is about as authentic as it gets! Tawerna Mestwin is a shadowy eatery from which dolls and carvings peer spookily from the corners, who occasionally break into song and dance with occasional live music events throughout the year. Recipes here are Kashubian-inspired, and the results arrive courtesy of wispy-haired spinsters who creak carefully around the assembled handicrafts. There are a number of fixtures from this regional cuisine on offer, however, we highly recommend trying their version of śledź po kaszubsku (Kashubian-style pickled herring), which apparently has garnered national press for its excellence.