The Old Town of Gdańsk has been absorbing the flavours of trade for centuries and that legacy of quality dining still exists today. Whilst Gdańsk is now a city of Poland and indeed Polish cuisine can indeed be found here, in a previous life the hanseatic and later 'free (city of)' Danzig was also a German and Prussian city. Add to that Pomerania's Kashubian cultural region, which itself is an approximate hybrid of Polish and German, and again you have something even more unique to the area. The city's undeniable main attraction sees thousands of visitors passing through from season to season and that means competition between restauranteurs is stiff! Needless to say, even the most successful restaurants need to stay ontop of their game in order for you to even read about them in a list of recommendations!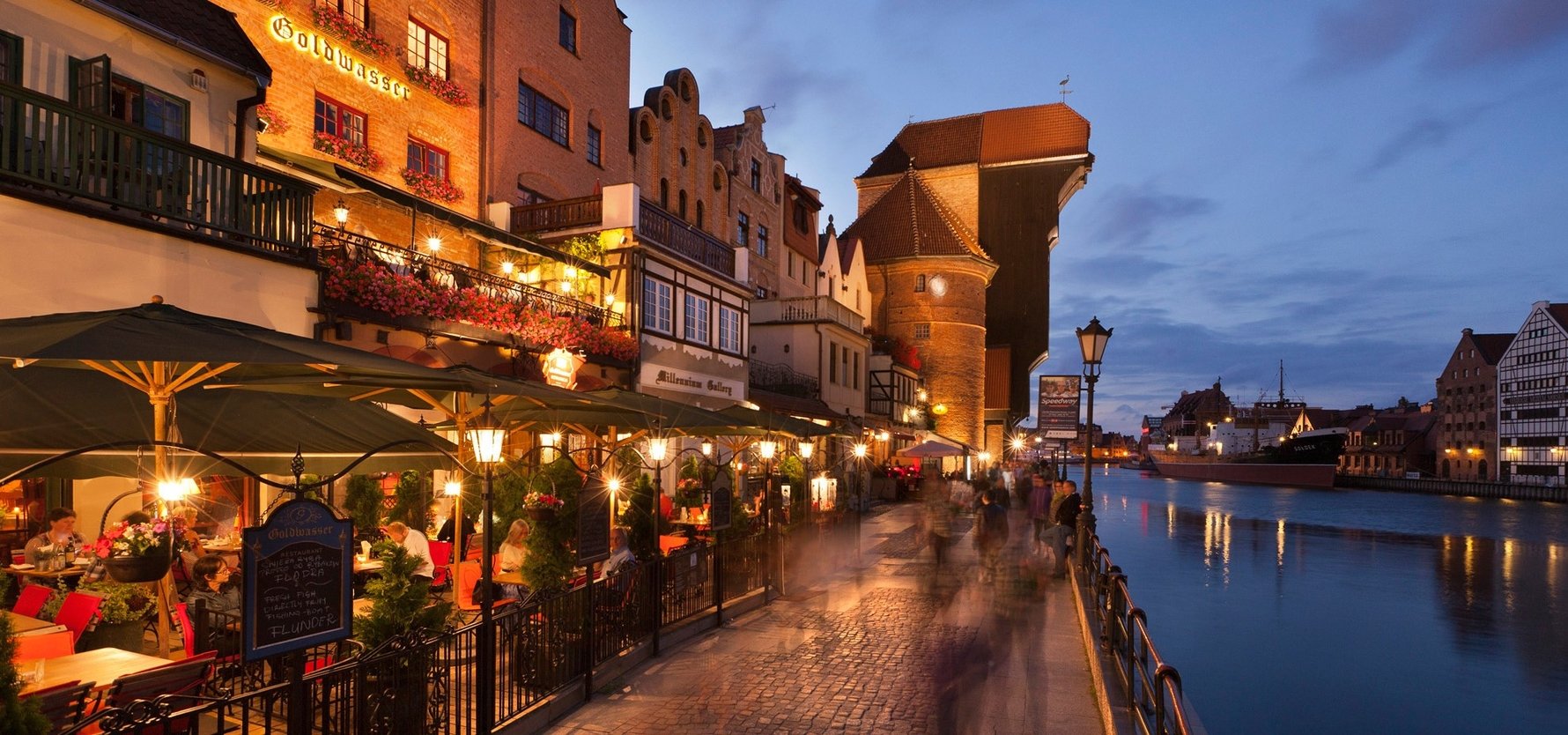 polish | smart | reasonably-priced
Found in the shadow of
St Mary's Basilica
, it is still easy to miss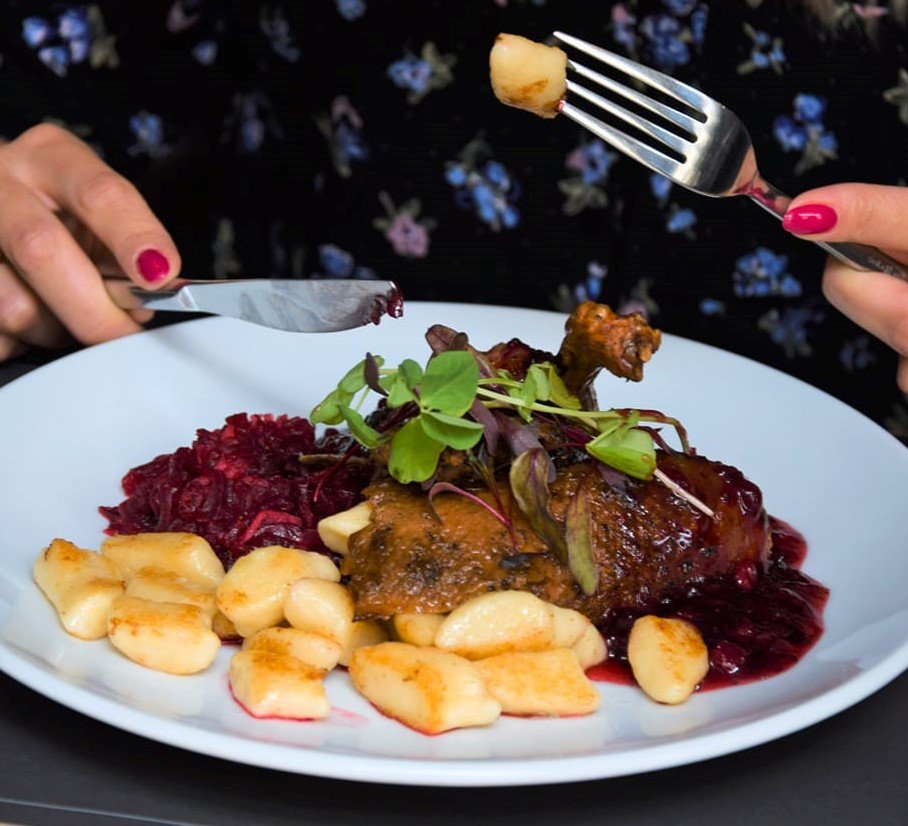 this unassuming restaurant, despite its central location. The draw is the opportunity to enjoy tasty, reasonably-priced Polish cuisine, which comes beautifully presented with a modern twist that is not easily explained in words!

The Żurek (Rye Soup) is a perfect match with the generously-stuffed Pierogi and Pumpkin Sauce. The Beef Gulasz (Goulash) also comes recommended is you have a richer palatte. A personal favourite is the Roast Duck with Dumplings, Fried beetroot and cranberry-mint sauce (see pictured) which will defeat any preconceptions of slavic food being crude, agrarian and bland in taste!

If you need a meal in the earlier half of the day, you can be confident in ordering anything from their breakfast menu through to their lunch specials and at all other times. They also great roster of live music , which is currently in-house on Fridays and Saturdays. Check out their Facebook to see who's on! restaurant market | casual | international
The concept of a restaurant market is not a new one,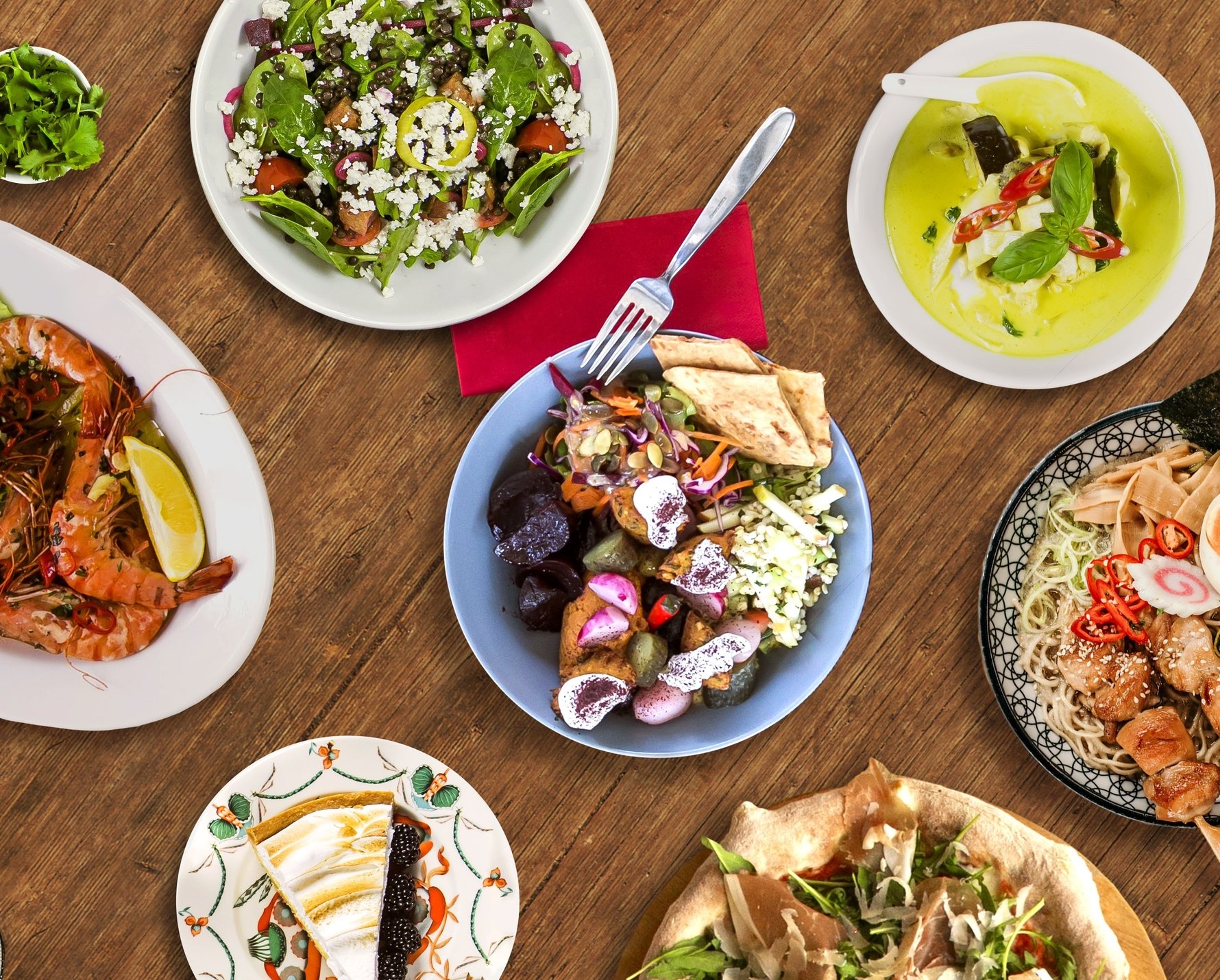 however the recently-opened Słony Spichlerz (English: Salty Granary) is a damn fine example of one and is quickly making Granary Island the new culinary heart in Gdańsk. Found in the repurposed Deo Plaza granary building, many restaurant keepers share this space, serving high-quality dishes with much diversity - Mediterranean, Asian, Polish, Vegetarian-Vegan cuisine as well as other meats and creative culinary ideas.

In such an ideal location in Gdańsk, just across the canal from the centre of Old Town (though just as historic), it has now become a popular meeting place where everyone can eat and drink what they please and at any time of the day. Enjoy breakfast, lunch and dinner from all over of the world or drop by during the weekend late-hours for a quality snack.
  international | local alcohol | riverside view
Still one of our favourite places and one of the best places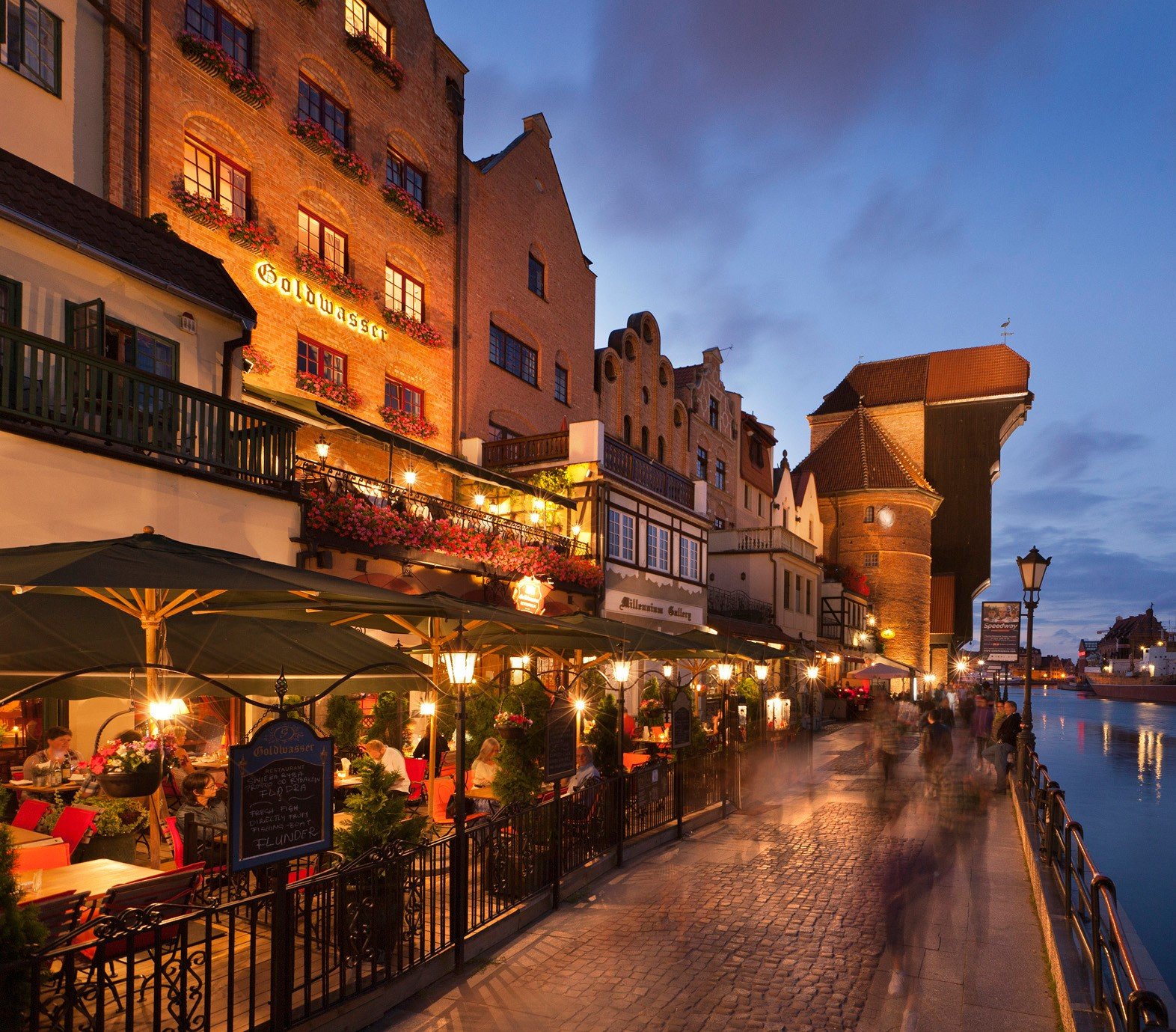 to take guests in Gdansk, this atmospheric riverside restaurant features dishes like duck, fresh fish and delicious homemade pierogi and bread along with locally-produced beer served by multi-lingual service. The menu has a dedicated Polish cuisine section, though the whole menu has drawn upon influences from all over Europe and so you are, quite frankly, spoilt for choice! Relax in the classic Gdańskian interior or hit the garden the moment the sun appears to enjoy one of the best choices of perfectly- cooked steak in the city in the shadow of the city's signature Crane.

Souvenir hunters should keep an eye out for the traditional Danzig spirits which have been re-born under the German owner and the Goldwasser liquer box sets make for an excellent souvenir. Also open for breakfast with a choice of four breakfast sets - English, French, Continental and the Royal Polish Breakfast. seafood | casual | riverside views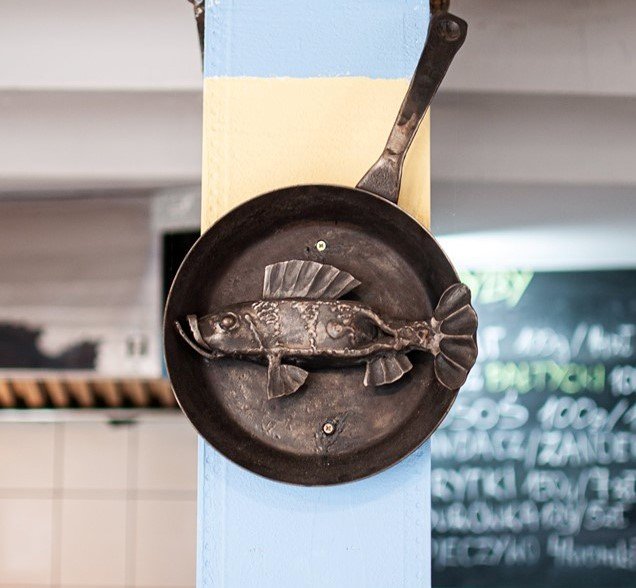 Gdańsk is a coastal city and seafood is always caught and marketed straight from the Baltic. As for this new establishment, the name may seem a little straight-forward but they have mastered very best of both worlds!

Located near the Motława Waterfront, their seafood selection includes Salmon, Cod and Zander, fresh of the hook, cooked and sold in a very European fashion - by weight! Chips are hot, fresh and crunchy and complete a perfected classic meal, which you will enjoy amongst the seaside décor of their restaurant interior. We really like how casual and relaxed they've made it all feel and the small choice of beers on-tap goes a long way to please customers, especially in the summer months. For just a moment, you may forget that you're in the Old Town and, instead, at a beach diner on the Pomeranian coast! japanese | ramen | gyoza
Opening the first of many successful restaurants in Tokyo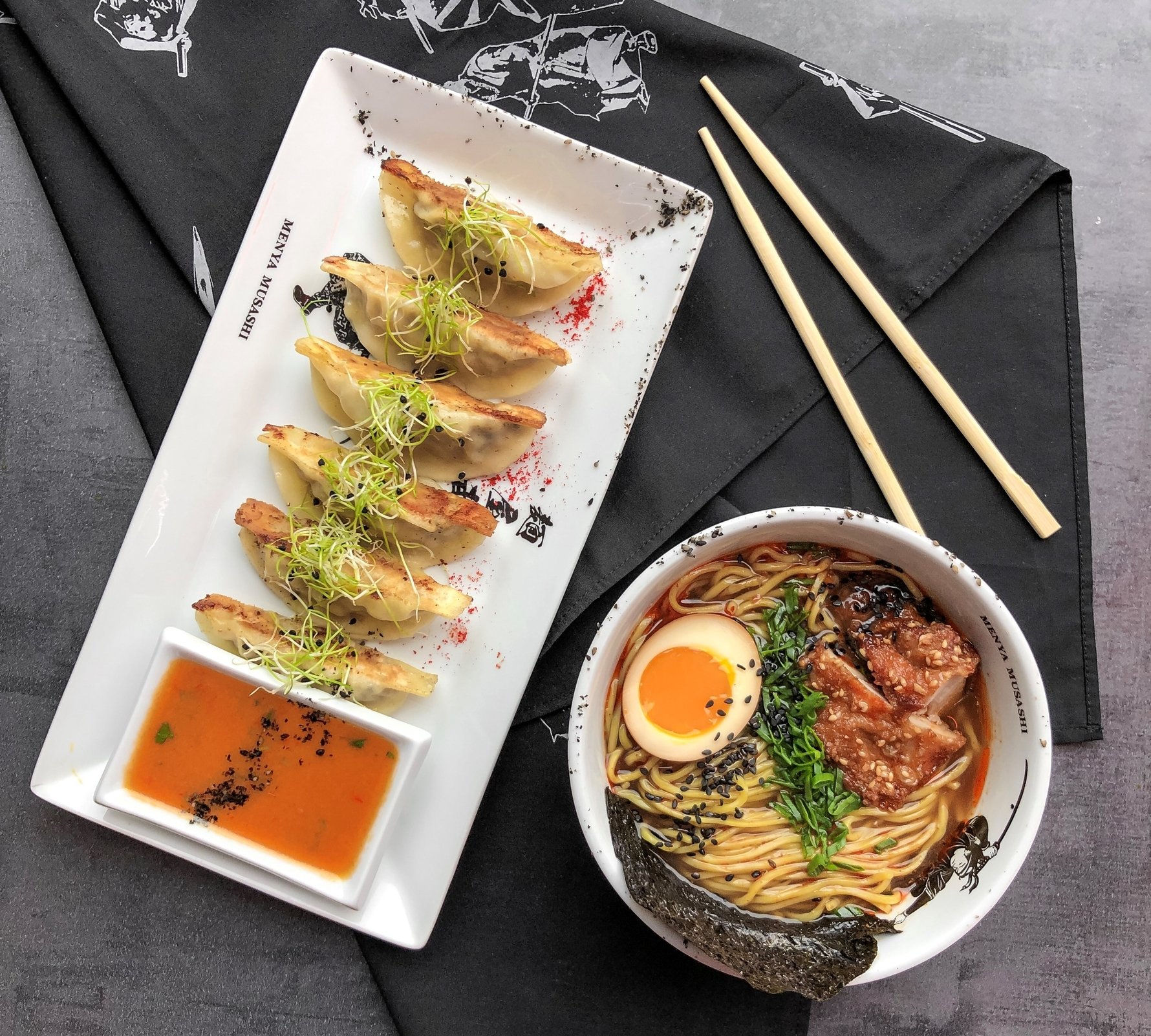 in 1996, Menya Musashi guarantees high-quality Japanese food, prepared from old traditional recipes, ensuring that "Japan is (only) one step away from you".

Now expanding to its 9th country, Poland, the menu includes their staple Ramen and Tsukemen dishes, served with home-made wheat noodles, as well as gyoza dumplings, salads, snacks and dessert options. The open kitchen, allowing you to watch the chefs preparing your dish with great precision and reputable accuracy, is an important part of your dining experience. This may be the start of a Polish-Japanese nation-wide love affair!

Just across the main road from the Upland Gate, this is technically not in the old town but it's very close! Since it lives inside the Forum Gdańsk, this is a perfect way to refuel during or after a shopping spree! kashubian | polish | bistro
While you're in Gdańsk, you should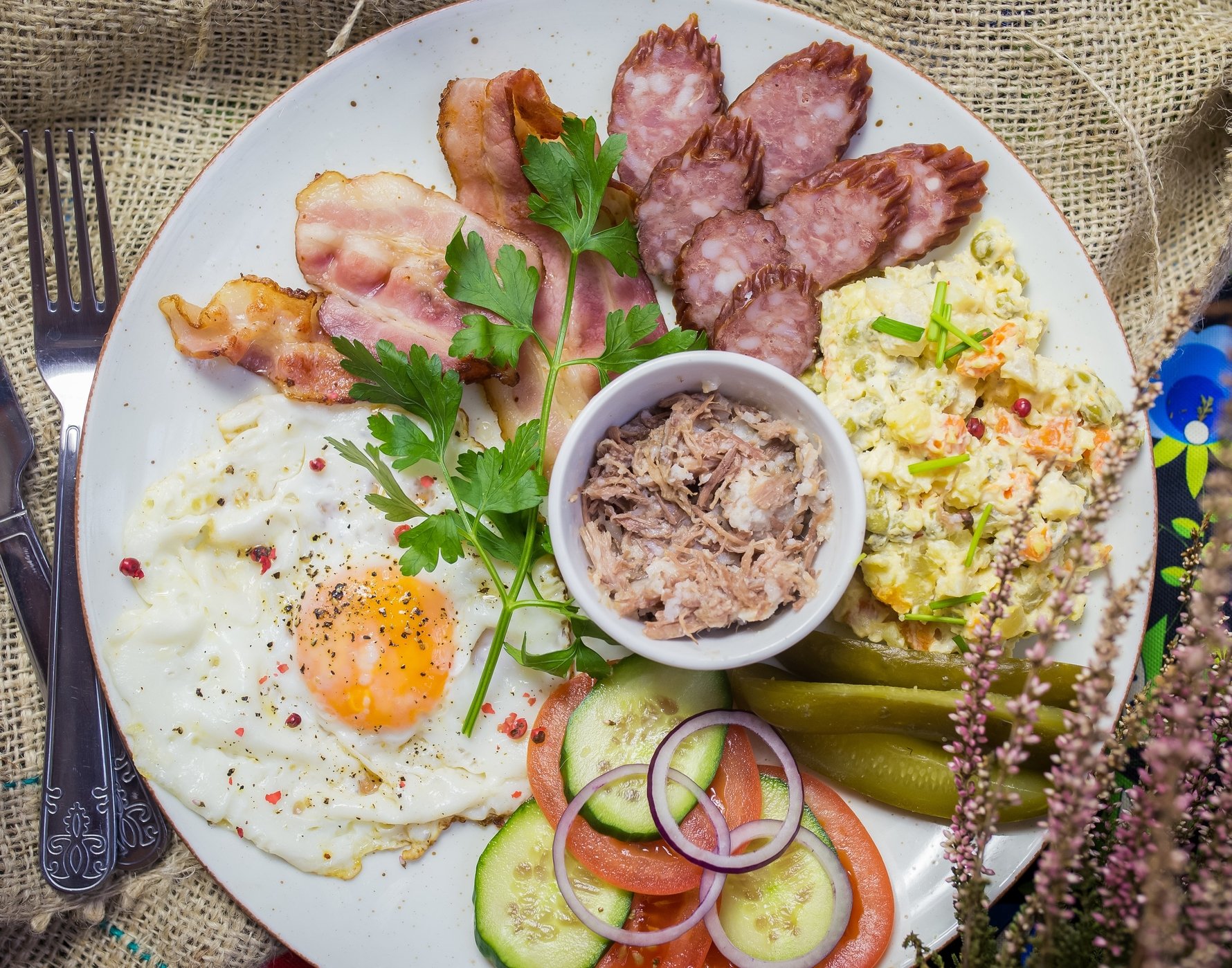 make the effort to try Kashubian cuisine and this cosy little café/ bistro found on ul. Piwna offers an interpretation of various dishes that you would otherwise find served in the Pomeranian countryside. It makes use of local ingredients such as fresh fish, dairy and home-grown vegetables with often a sweet twist added such as sugar to the carrot salad or a slice of orange to the main course.

At Kafëbë, you'll find a concise and unquestionably original menu including potato pancakes with smoked fish and crème fresh with chives; a very tasty Żurek (rye soup) and familiar mains with that Kashubian twist – a beef burger served in Challah bread and a chicken fricassee in a Kashubian style with white sauce and raisins. It might not be to everyone's taste but it is tasty and unquestionably original. 
  pierogi | pierogi | pierogi!
If you're visiting Poland, you should try Pierogi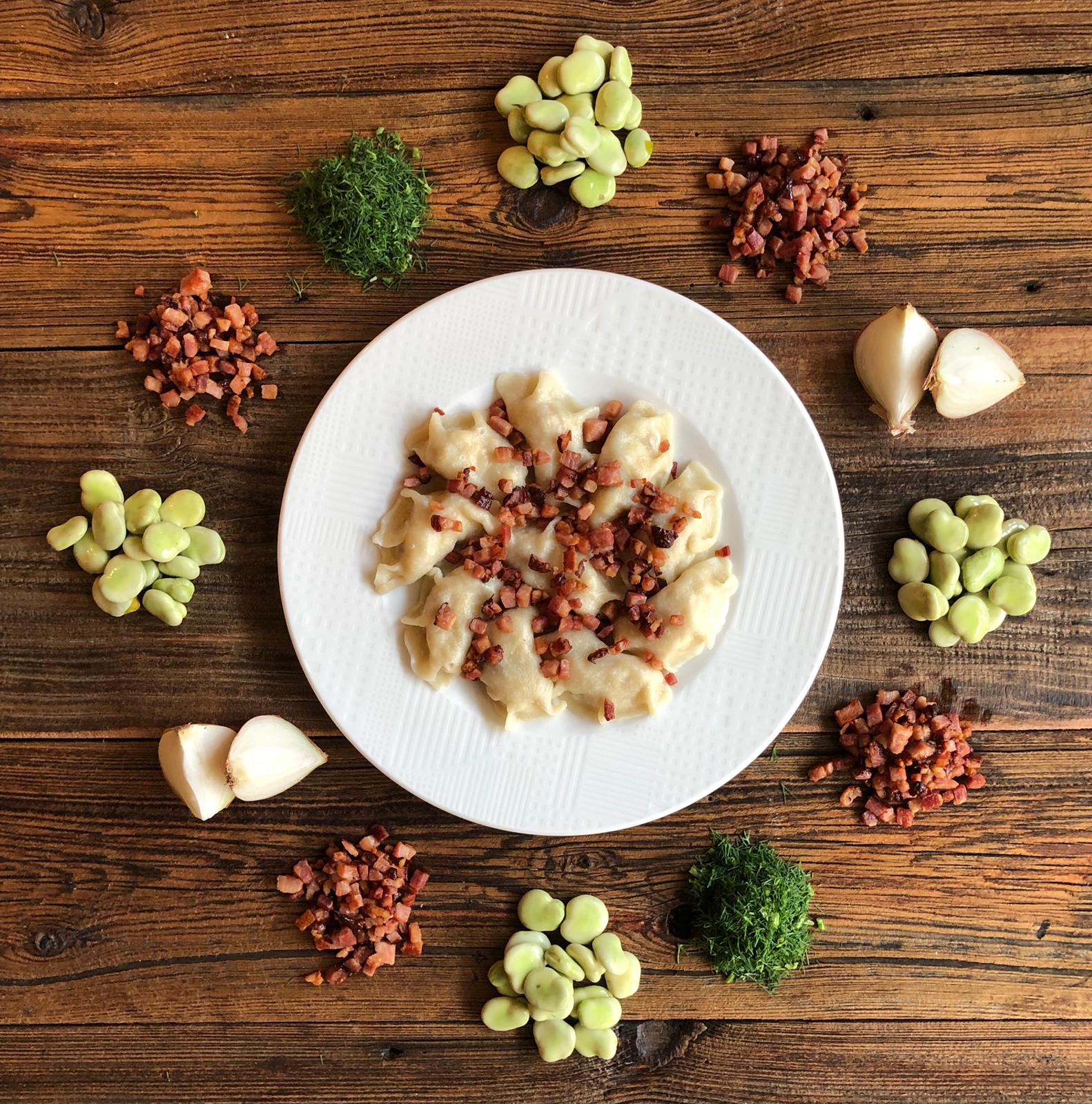 at least once and, if you're visiting Gdańsk, you should be heading to Mandu!

They're only pierogi you might argue, but this lot are clearly doing something incredibly right as finding a table in either of their restaurants can sometimes be a huge challenge. The masses are attracted by the tasty choice of Polish dumplings with a whole host of traditional and unique fillings. While you'll find tasty classics like Russkie (Potato and Cottage Cheese), Cabbage and Forest-Mushrooms and Gęś (Goose Meat), you'll also find dessert pierogi with fillings like banana and chocolate, blueberries and even Oreo! You'll also find international equivalents like Chinkali (Georgian) Jiaozi (Chinese) served in a kind of pierogi solidarity.

The 'novelty' is provided by the head-scarfed ladies in the open preparation area making pierogis that taste as good as our grandma's (although we daren't tell her that). If you want a light meal and a piece of local flavour rolled into one put this place on your list.