When the Nazis created the Jewish ghetto in Podgórze in 1941, this pharmacy on Pl. Bohaterów Getta and its Polish owner Tadeusz Pankiewicz found themselves at the very heart of it. Deciding to stay, Pankiewicz and his staff were the only Poles allowed to live and work in the ghetto and over the two years of the ghetto's existence, Apteka Pod Orłem became an important centre of social life as well as aid in acquiring food and medicine, falsified documents and avoiding deportations. Pankiewicz (recognised today as one of the 'Righteous Among the Nations') and his staff risked their lives in many clandestine operations while bearing witness to tragedy through the windows of the pharmacy as the ghetto and its 15,000 inhabitants were ultimately 'liquidated.'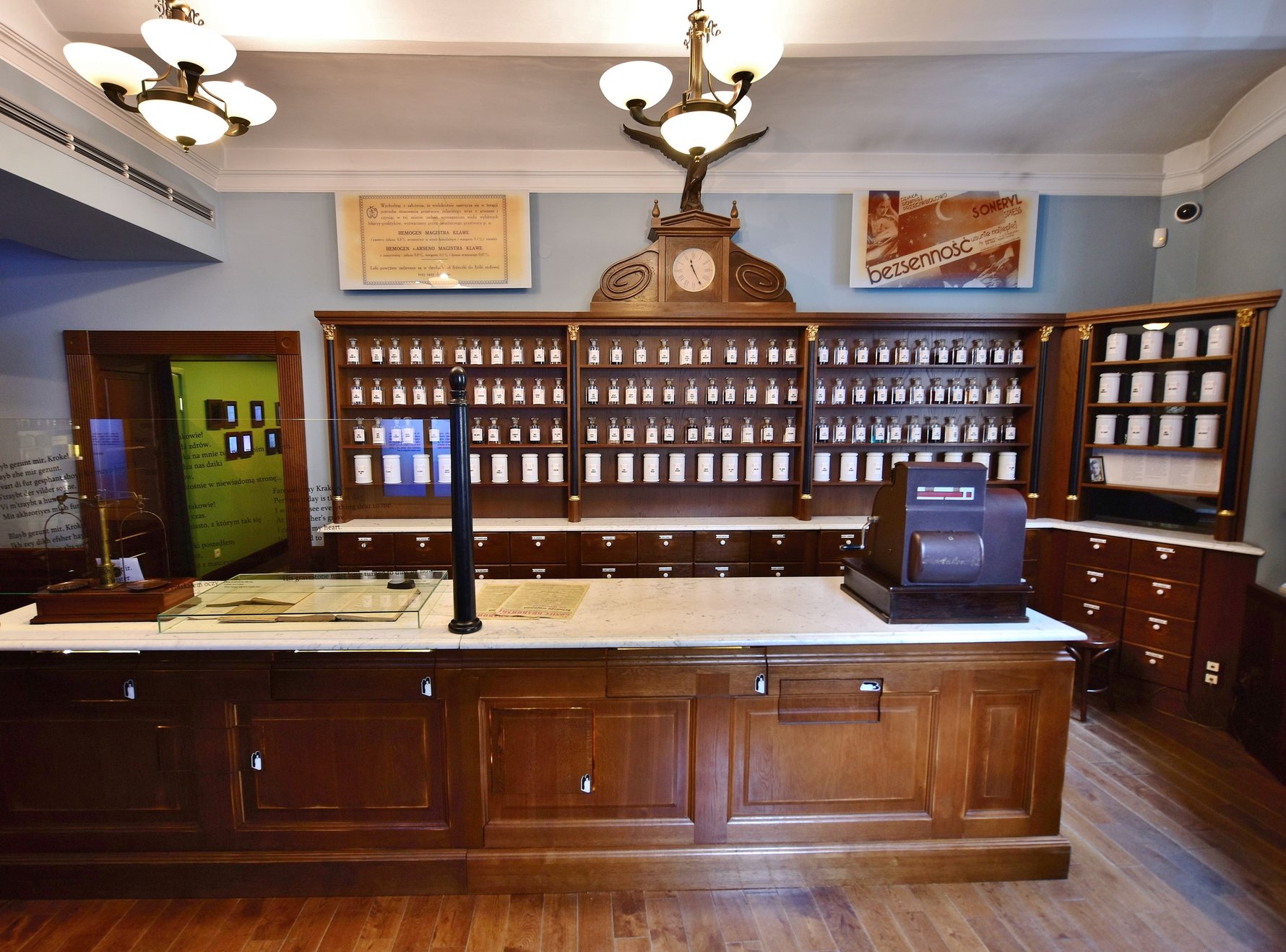 Today the building is a branch of the Kraków Museum, recreated to look as it did during Nazi occupation, which through traditional and multimedia displays, and extensive testimonials from both Poles and Jews, heartrendingly describes life in the Kraków Ghetto. Information is displayed inside the chests and cupboards of the pharmacy, and visitors are encouraged to handle dozens of replica artefacts and reprinted photographs, heightening the reality of the events described and creating a very intimate visiting experience.

Average visiting time: 45mins.