The showpiece of the city's medieval defences, the Barbican was built at the end of the 15th century to protect Kraków's main entrance and was connected to the Floriańska Gate via a covered brick passageway that served as a checkpoint before entering the city. To get that far however, you first had to cross the drawbridge over the moat that surrounded the Barbican itself. 24.4 metres in diameter with walls 3 metres thick this masterpiece of medieval military engineering proved impenetrable and today stands as one of the only surviving structures of its kind in Europe; certainly the most well-preserved.

Built in Gothic style, the Kraków Barbican is topped by seven turrets and includes 130 defensive slots used by archers and riflemen. One of the structure's most famous legends comes from 1768, when local burgher Marcin Oracewicz defended Kraków from the Russians during the Bar Confederation by shooting their commander Colonel Panin dead with a coat button from his position within the Barbican; a plaque on the eastern side of the fortress commemorates the incident and Oracewicz's monument can be seen outside the Celestat Museum.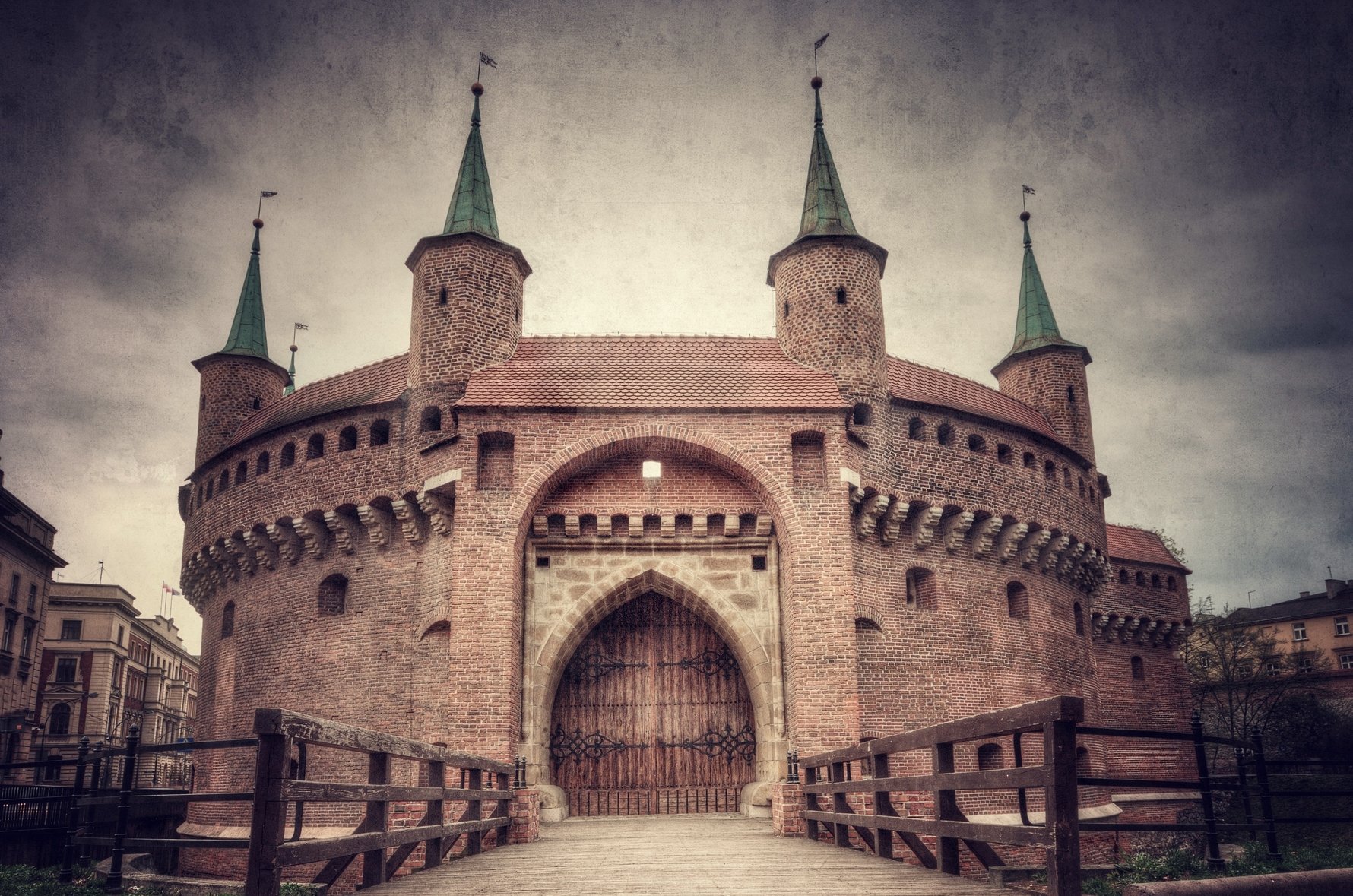 Today the Barbican is used for various special events (medieval pageants, jousting contests) and can be visited as an outdoor museum from April until the end of October, where you'll learn the history of Kraków's defensive walls. As the bastion is often empty, it makes a fantastic place for a game of tag or an outpost for spying on passersby, however beware the gruesome sight of pigeons who have inadvertently lynched themselves in the netting meant to keep them out of the turrets. We guarantee you'll see at least three, which only adds to the medieval ambience of this place.

Average visiting time: 30mins.