Permanent exhibit (April to end of October):

This rather bonkers branch of the Museum of Kraków (open from April 7, 2020), located in a small park near the bus station, is dedicated to the history of the uniquely Cracovian 'Fowler Brotherhood' - essentially a male-only cult of hunters and marksmen who wear strange hats, worship a silver chicken and have their very own king. In existence since the end of the 13th century, the history of the Brotherhood and their role in the defence of the city is laid out courtesy of a series of oil paintings, guns, teapots, photographs and other relics, while inside the Sharpshooters' Hall you'll see the object of their adoration - a mystical silver chicken from the 16th century. There's plenty of fodder for a parody here, and the cock jokes literally write themselves; we'll just say that despite being well-presented, we left wondering why we had visited sober on a nice day.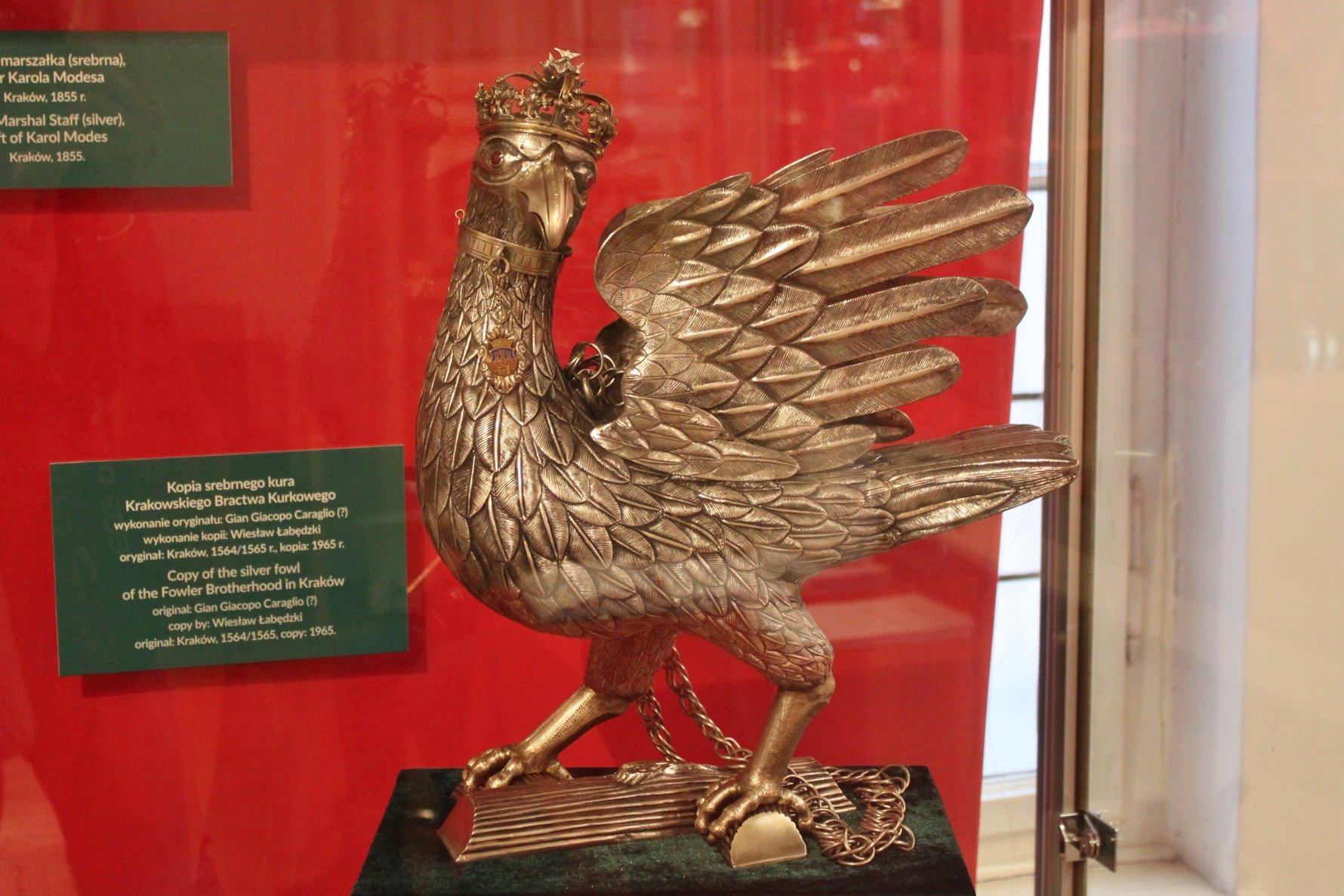 Annual Christmas Cribs Exhibit (from early December to end of February):

From early December until almost the end of February this oddball museum puts its gonzo permanent exhibit into storage in favour of the city's annual, and immensely more popular, Christmas Cribs Exhibition (Szopki Krakowskie). One of Kraków's most unique and cherished Christmas traditions, these strange creations look like a cross between a gaudy gingerbread house, dollhouse, castle and nativity scene (or something like that). After the Christmas Cribs exhibit (which has its own hours and prices), Celestat is closed until early March while the silver cocks get dusted off and placed back on their mantles.