After the Tatar invasion of 1241, which destroyed most of the city (and was made forever famous by the St. Mary's bugle call), Kraków began building a massive system of fortified walls and a moat around its perimeter. Consisting of two 2.5m thick walls - a lower outer wall, and a 7m high inner wall - with 10m high towers on top, the system eventually grew to include 47 towers and 8 city gates. By the 19th century, however, these defences were obsolete, costly to maintain, and the moat had become a health hazard. Ordered by Emperor Franz I to be torn down in 1810, this northern section of the inner wall along ul. Pijarska (including the Barbican and City Arsenal) was saved thanks to the determination of Jagiellonian University professor Feliks Radwański, who convincingly argued to the Senate that removing the walls would leave the city exposed to dangerous 'northern winds' which would wreak havoc if unleashed, particularly upon ladies' dresses as they went in and out of St. Mary's Basilica (playing the old 'fear the przeciąg' card, eh? Nice one, Feliks!)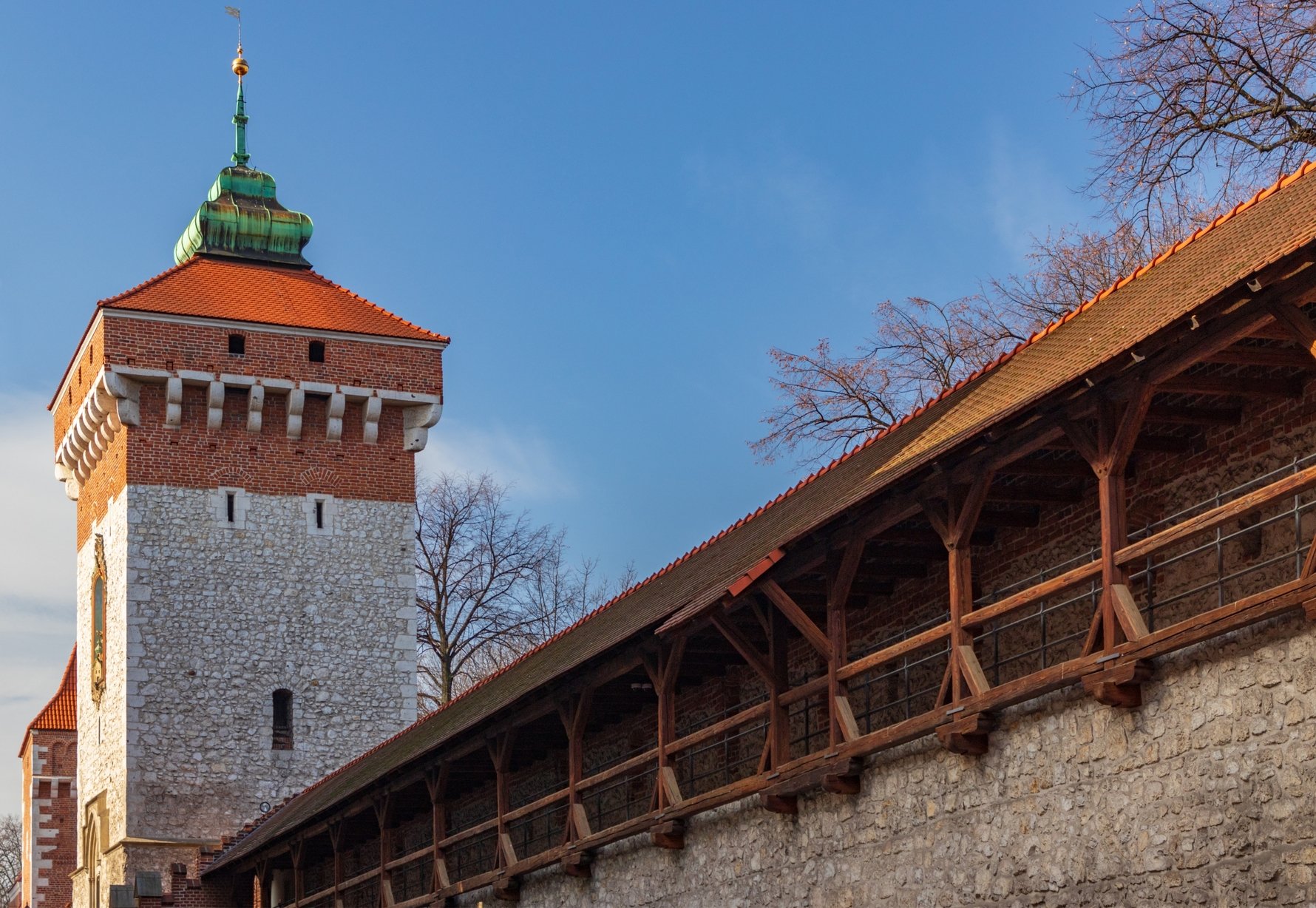 Defensive Walls Museum
Open from April to end of October only.

This small, seasonal branch of the Kraków Museum is in turns uninformative and overly informative, but basically it gives you a chance to climb around what's left of Kraków's 13th and 14th century defensive walls. Pass a few silly mannequins in medieval dress and watch a strange video before walking the length of wall between the city's only three surviving towers, while learning about the other 40-odd towers demolished by the Austrians in the 18th century. Enjoy views and great photo opportunities over Floriańska Street, but generally a visit to the Barbican is more interesting and informative; fortunately your ticket includes entry to the Barbican as well.

Average visiting time: 30mins.