Opened in a blaze of publicity in September 2010, this hi-tech and highly popular museum takes visitors four metres under the surface of the market square to explore the recently excavated medieval merchant stalls that predate today's Cloth Hall, and to experience the city's entire history - from its first settlers right up to the death of Pope John Paul II – over the course of some 6,000 metres of multimedia exhibits. Because of the museum's popularity, and the fact that it is limited to only 300 people at a time, timed tickets should be bought in advance of when you want to visit to avoid long queues or the disappointment of no ticket availability. This can be done either online or from the information office confusingly located on the opposite side of the Cloth Hall from the museum entrance. (The actual museum entrance is located on the side opposite St. Mary's Basilica, of course.)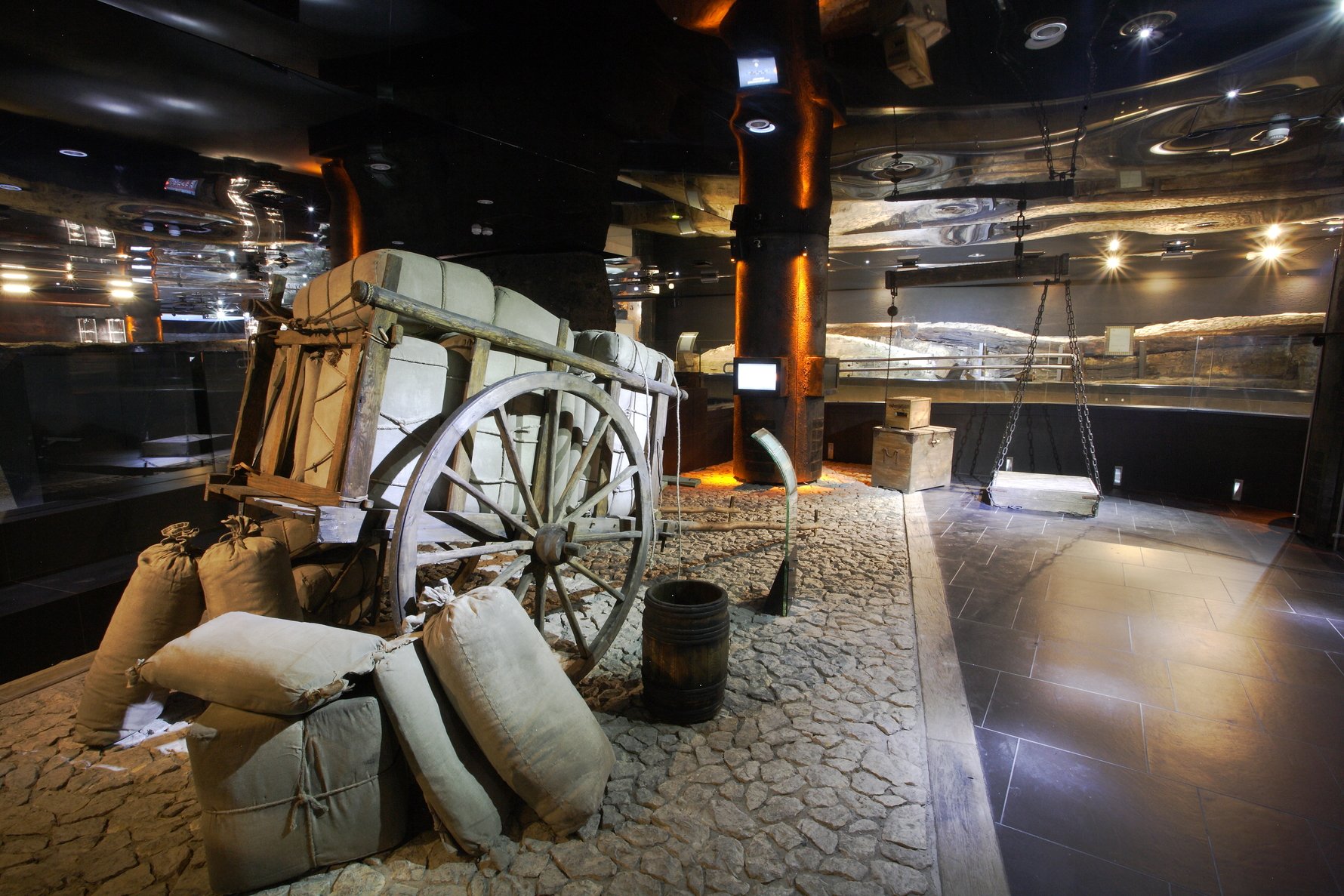 Once you've negotiated the scrum of getting inside your experience begins with a short film projected on a wall of smoke, before following the trail of truly remarkable exhibits displayed in what is essentially an archaeological site. Relying heavily on touch-screens and holograms, highlights include a fascinating look into life before Kraków received its charter and the market square was laid out, displays on trade and transport in the city, a fantastic area for kids that includes a performance by automated puppets, and the remains of an 11th-century cemetery replete with 'vampire prevention burials' (seriously). Those more comfortable in traditional museums will be pleased to know there are still plenty of artefacts among the virtual exhibits, including the usual array of coins, clothing and other earthly remains. Don't miss the series of short, subtitled documentaries covering different ages of Krakow's history to your right before you reach the end of the underground circuit and its inevitable café and souvenir shops. In addition to the multilingual displays, audio guides are available in English, German, French, Russian, Italian and Spanish.

If you're able to arrange your visit far enough in advance, you can visit for free on a Tuesday. However, this requires reserving your tickets two weeks in advance.

Average visiting time: 90mins.