Many of you reading this now are questioning whether it is a good idea to visit Gdańsk in October and November. The answer is: Yes! Absolutely! The changing colours of the leaves and the cool mist in the air are what locals refer to as Złota Polska Jesień (ENG: Golden Polish Autumn), arguably the most picturesque season in the Pomeranian calendar and there's plenty of ways to enjoy it. Furthermore, We hardly need to emphasise that tourist numbers are far lower at this time and local businesses will lower their prices to make up for slower traffic.

While we're super-enthusiastic about Autumn in the Tri-city, we have to admit that there is one con: rainfall. It's higher than the Polish average and can literally put a dampener on the day. For this reason: pack appropriate clothing, especially a raincoat and some water-tight shoes. If a day looks like it will be (mostly) dry, keep it in your backpack just incase! If it's particularly bad, don't be too down. There are plenty of great indoor activities to enjoy until it clears (and it will eventually). Keep an eye on daily weather reports and plan your day accordingly.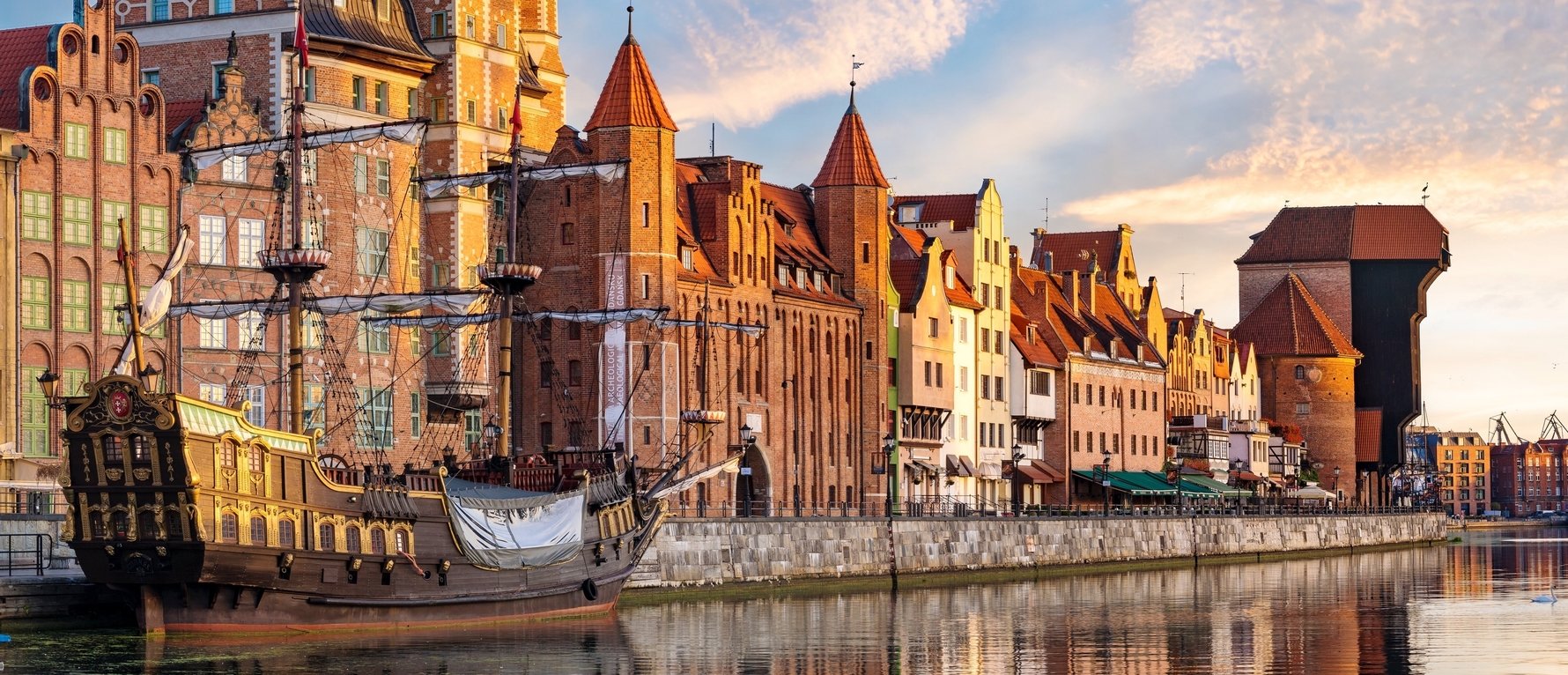 Rent a Bike
We'll start off by talking about cycling in Gdańsk and the Tri-city area because all the recommendations below are easily-achieved with a set of wheels! Northern Poland is quite flat and, therefore, getting around by bike is a great way to see the Tri-city. Fewer tourists mean more space to zip around on and cooler weather makes this an ideal way to stay warm. If you didn't bring your own bike with you, don't worry: There are plenty of places to rent them. Companies like Poland By Locals have organised bike tours to see Gdańsk Old Town, the Shipyards and other surrounding areas. We encourage you, however, to look beyond the centre and consider some of the
great bike trails you can enjoy in the area
.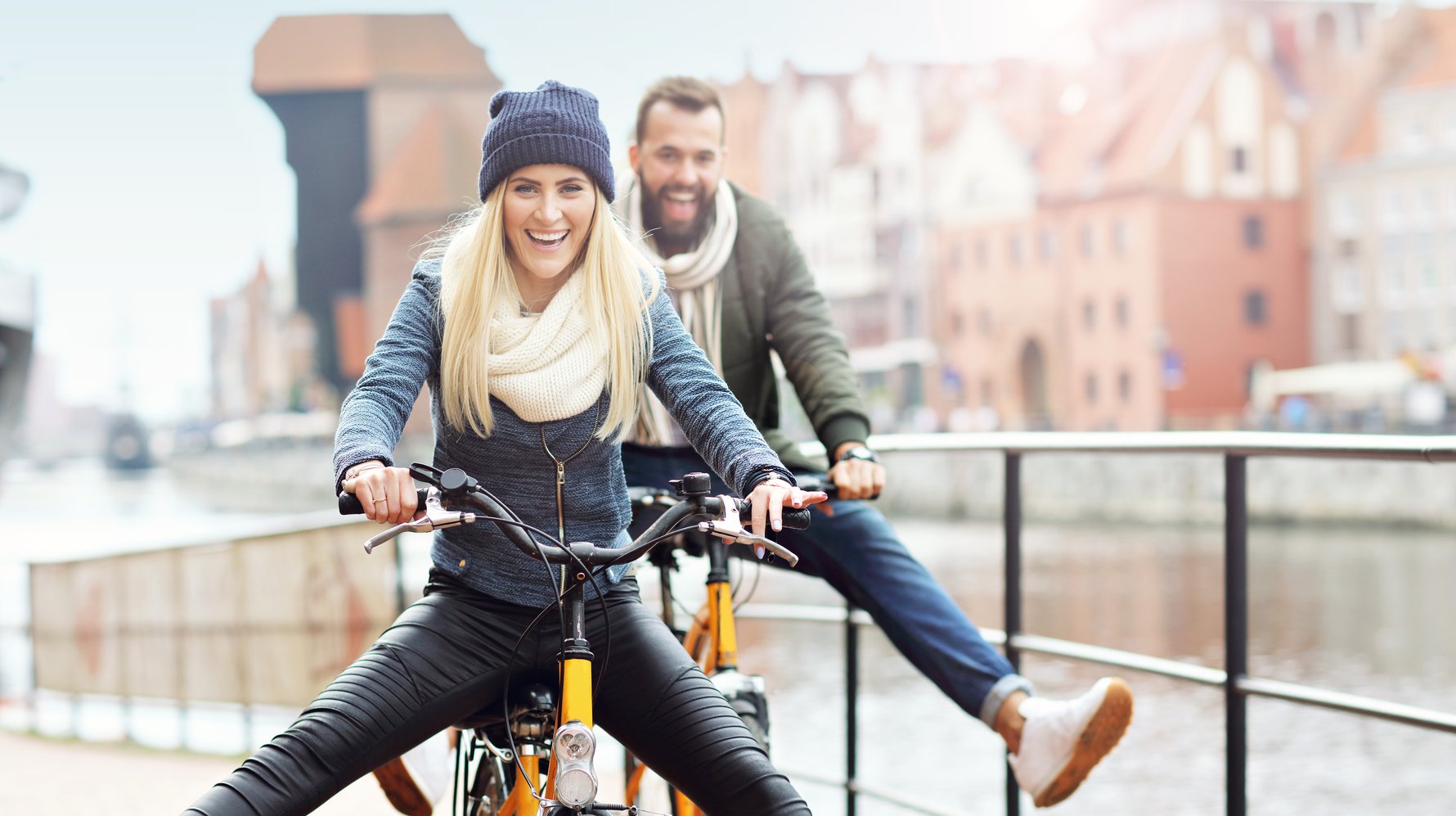 Oliwa is known as the leafy district of Gdańsk for a reason. As soon as you depart the train station, you are greeted with old suburban streets lined with trees. After a few minutes walk to the west, you will reach Oliwa Park - the main attraction in the area. Developed in the 18th-century by an Abbot devoted as much to gardening as he was to God, this has been a favourite of locals and visitors ever since. If you planned on taking a holiday for some R&R, a stroll through the park is exactly what you need. The grounds are so stunning in Autumn that we challenge you not to take a photo!

Just under a kilometre west of Oliwa Park is Gdańsk Zoo, home of the city's most exotic residents and open all year round. If you're worried that your children won't have enough outdoor activity options in the colder seasons, this is your solution! 

Musicians and Culture Vultures, in general, should also take note that Oliwa is home to a gigantic church organ in the district's cathedral, featuring 7,896 pipes that produce 110 registers as well as a number of rudimentary sound effects and some other visual mechanics that make the cherubs and angels move! You have the opportunity to hear the organ in action during recital hours. Check the timetable here!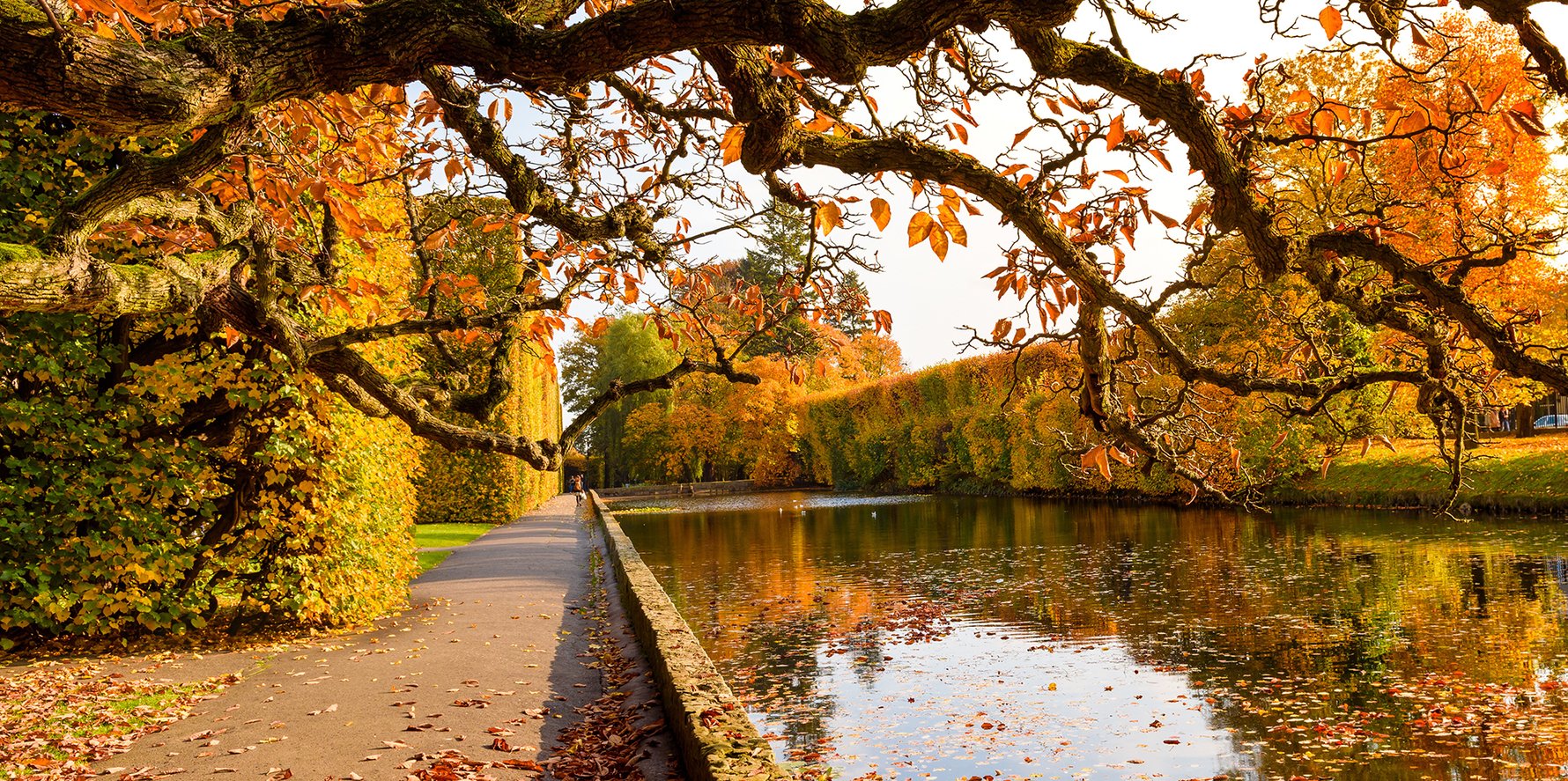 Sopot was developed as a spa resort in the 19th century for a number of reasons. Aside from its ideal location on the Baltic coast, the area was identified centuries ago for its miraculous healing water springs, which has more recently been attributed to the high levels of bromine and iodine. Thanks to the cool humidity, Autumn air has a much higher level of iodine in the air. So go to Sopot and breathe deeply...it's good for your health! If you think you need a higher dose of bromine and iodine, seek out one of the still-functioning inhalation mushrooms and take as long as you need on the park bench.

While you're in pursuit of these mushrooms, you will really very quickly that there's quite a bit of parkland extending north and south of the centre. These are part of the spa resort 'R&R' legacy and date back to the early 19th-century. These parks have not lost their golden-era charm and the seasonal colours really bring out the magic of the place. As mentioned earlier, a bike is a great idea to get around and especially in Sopot! It is possible to go all the way to Gdynia by a bike trail (see below).

Monciak, the main strip in Sopot, is renowned for it's nightlife and this is certainly an option for evening activities. However, during the day, the cool breeze flowing through the tree-lined streets are an ideal place to sit and enjoy a meal or a coffee. Check out Teatr Bolo, Dwie Zmiany or La Crema D'Italia when you need a break from sightseeing.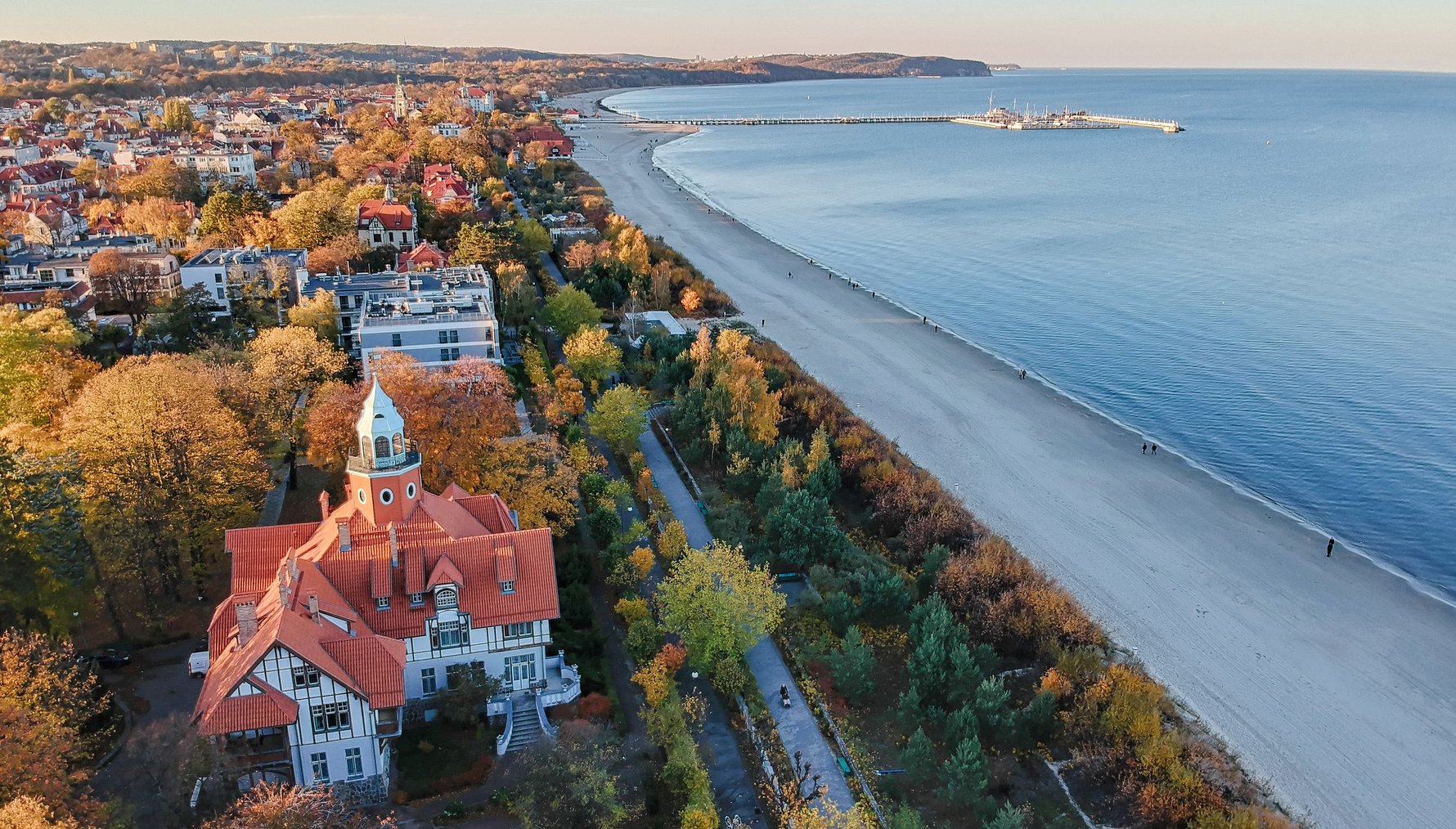 Coastal Trail to Gdynia
Whether on foot or on a bike, this is a great way to spend a day outside. The trail itself will take a few hours, but there's lots of places to break it up. Starting in Sopot and heading through the parklands, the first major stop will be Orłowo in Gdynia. It's the site of a cliff, which offers incredible views of the Baltic, and a romantic-looking pier, which is much more accessible and low-key than it's competitor in Sopot! The Bulwar (Eng: Boulevarde) heading north will be dotted with mobile cafés and food vendors, so there are plenty more excuses to break the trail up. 

Next up is the district of Redłowo. By this stage, you may be thinking: 'Oh great... more damned trees!' as you head into Kępa Redłowska in order to continue further north. However, if you look a little closer, you will find remnants of trenches left over from WWII. An even closer look will reveal the concrete bunkers that these trenches interconnect with. Of course, if you are visually-overstimulated by the red and yellow of the forest, you can always switch your route to go along the beach.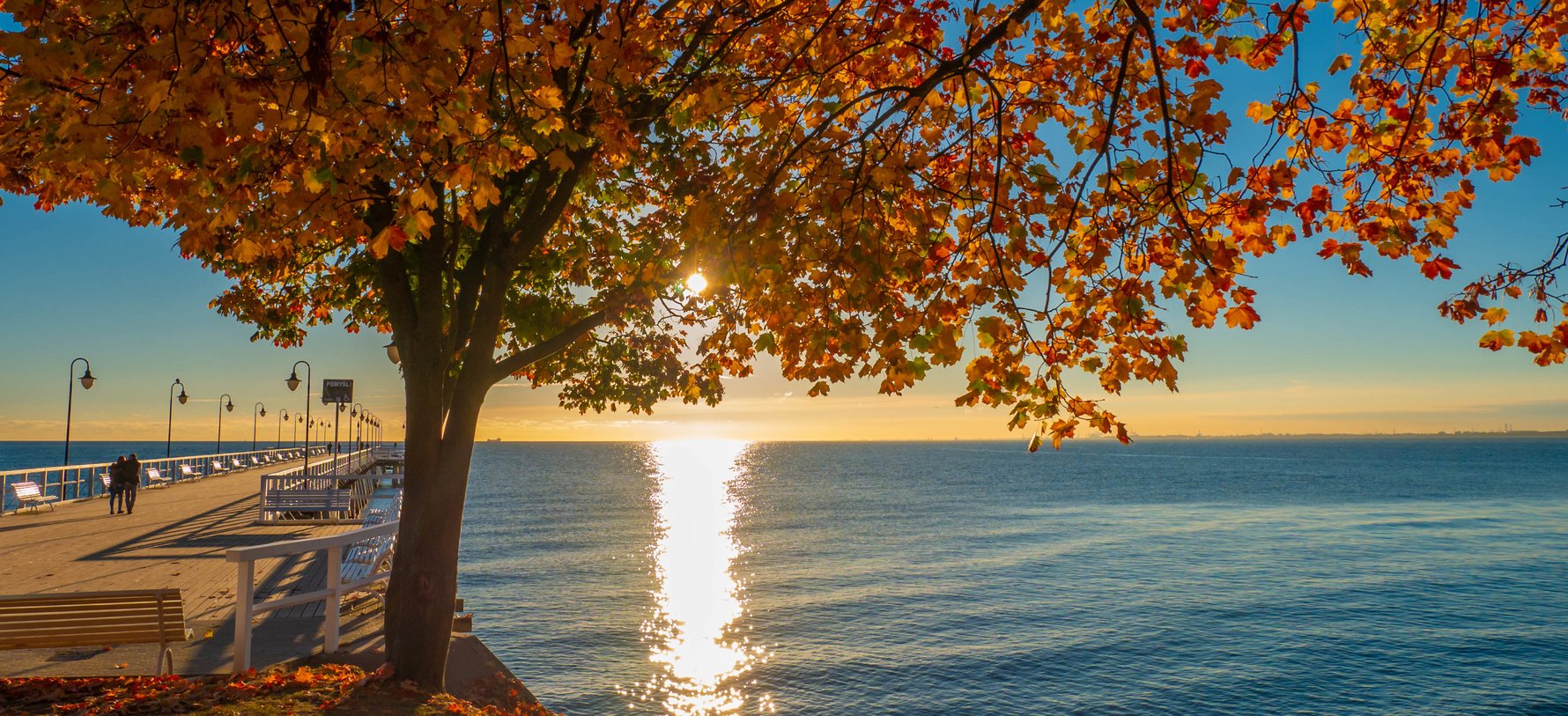 November 1st - All Saints Day
The Americanised-tradition of Halloween is catching on in many European countries and Poland is no exception. Fortunately, the origins of this tradition are still alive-and-well and Poland takes it very seriously, making two public holidays in a row (November 2nd is All Souls' Day). For more, read our feature on All Saints' Day

November 11th - Polish Independence Day
While the rest of the world observes Armistice Day (or Veterans' Day) commemorating the end of World War One, November 11th, 1918 was also the day that Poland reemerged as the Second Polish Republic following 123 years of non-existence. Independence is a big deal for Poles, especially considering that it would leave and return a couple of more times before Solidarity's election victory in 1989. Whilst you may not be so invested in the political history and generally not so keen on flag-waving and parades, November 11th is an amazing opportunity to see historic reenactors against the backdrop of Gdańsk Old Town!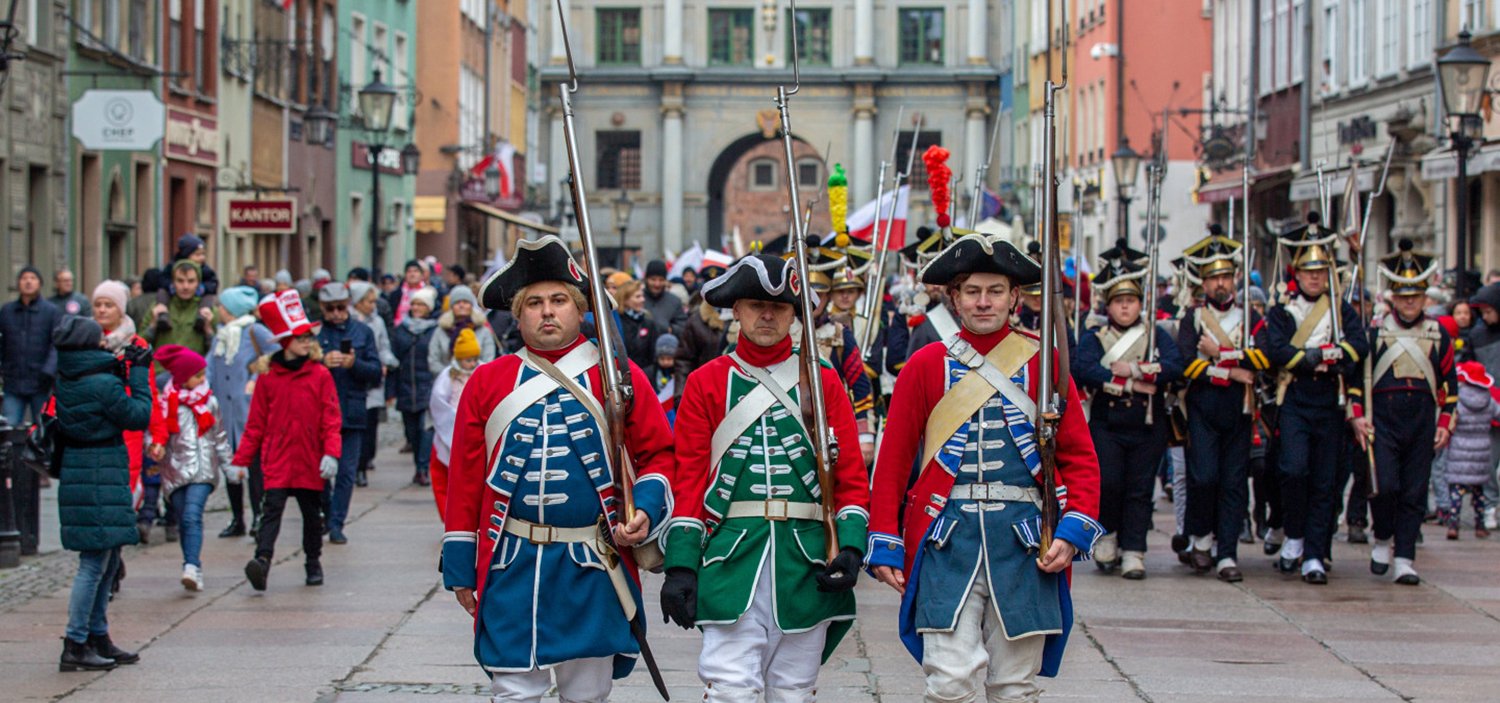 You will see costumes from many different eras of Polish existence from the Middle-Ages to Napoleonic 1800s and plenty of boy/girl scouts in WWII Partizan outfits. Local museums will also roll out their vehicle collections and it's all a rather colourful affair, hugely contrasting the sombre atmosphere of Armistice Day elsewhere in Europe. The reenactors are a very enthusiastic bunch and will not turn down a request for a photo with them!
WWII Reenactors in Gdańsk's Independence Day Parade.
Photo by Piotr Hukało / Trojmiasto.pl

Medieval Reenactors in Gdańsk Old Town.
Photo by Piotr Hukało / Trojmiasto.pl