Kraków has been undergoing a massive sea change in its attitude towards breakfast, which we've watched evolve over the last 20 years from instant coffee and a cigarette at home, to unfiltered coffee, cold cuts and cheese in those few places open before 12:00, to today when elaborate all-day breakfast menus and morning cocktails in trendy bruncheries are a cherished lifestyle ritual for local urbanites. And when it comes to food as a fashion accessory, apparently breakfast is the most important meal of the day - at least that's what our Instagram feed would suggest. For some the direction of the day can depend on the ability to eat a good breakfast (and document every detail), so we've highlighted our favourite spots that specialise in śniadania (the Polish word for breakfast), both for early birds and also for those that won't eat their first meal until the afternoon. Skip the hotel buffet and get a real taste of Kraków in the breakfast/brunch places below.

Breakfast in Kraków Old Town
If you're staying right in the Old Town there are some wonderful cafes that open early and offer proper breakfasts. Charlotte - a French bakery and cafe on picturesque Plac Szczepański - immediately jumps to mind, as does Bunkier with its enormous terrace on the Planty. Camelot also possesses a very Cracovian charm and artsy atmosphere that makes it a morning magnet. Nearby, Gossip was specifically created to fill the breakfast niche, but Wesoła Cafe and Mo-ja Cafe are probably the best brunch spots in the Old Town; if you're the type to hashtag your food, we suggest you make the trip to one of the latter three. For vegans, get thee to Karma on ul. Krupnicza - which also has the best coffee in town.

Although trucks making deliveries until 10:00 can kill the climate a bit, the market square is a marvellous place to enjoy the day's first meal; for breakfast directly on the Rynek, your best options are Europejska and Szara.
Breakfast in Kraków Kazimierz
In Kazimierz, the adorable Ranny Ptaszek ('Early Bird') earns top billing for vegetarian brunch, but note that space is extremely limited. If you can't score a seat, head to Alchemia od Kuchnia, which serves some awesome street food inspired breakfast options until 12:45. If you've missed that boat as well, you have until 13:00 to get to Moment (breakfast sets), or all day to enjoy bagel sandwiches in Bagelmama. For great ambiance and stylish decor, you won't find better than Mak Bread & Coffee located in the PURO Kazimierz Hotel.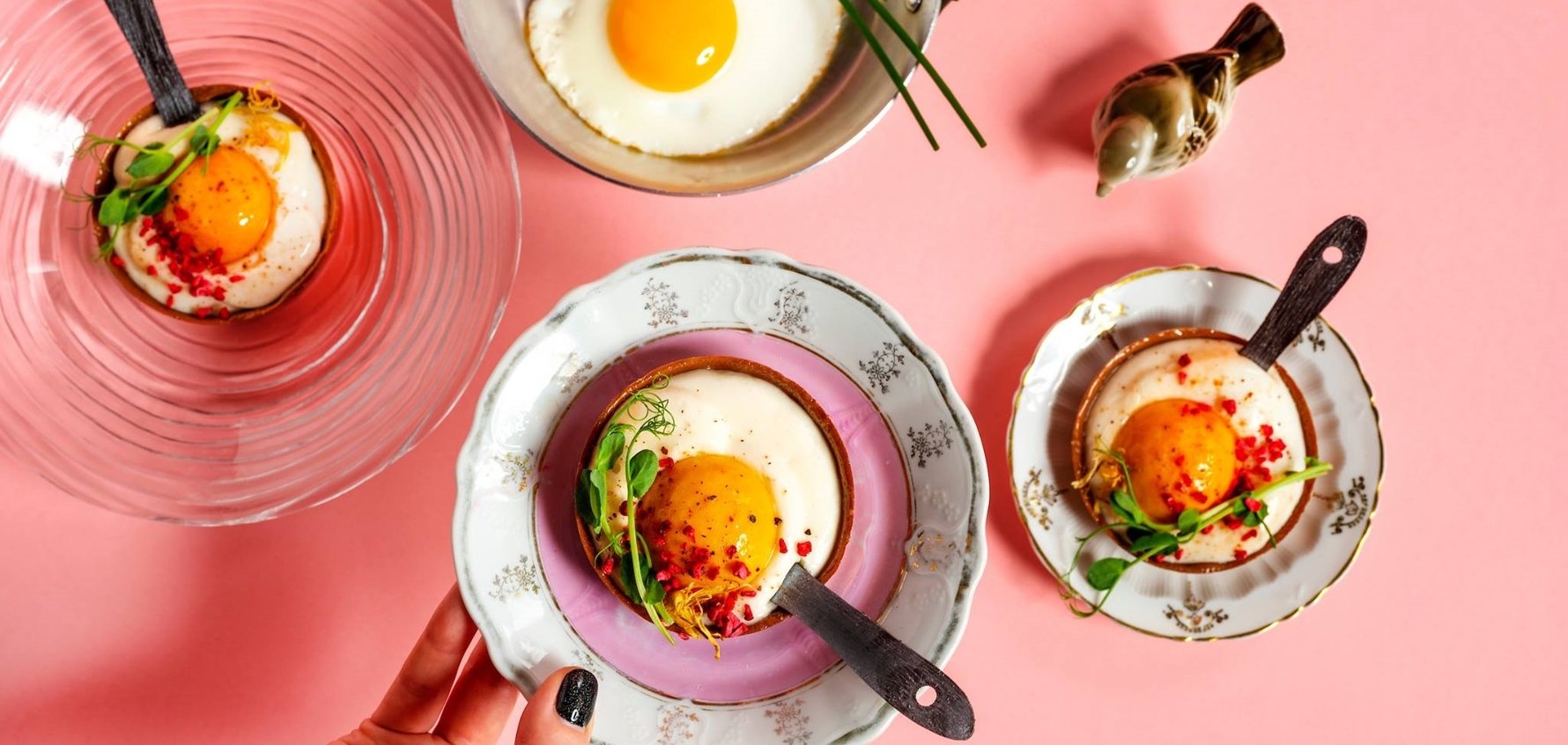 It's also worth noting that, though not in Kazimierz, Forum Przestrzenie - across the Grunwaldzki Bridge between Kaz and Podgórze - offers one of the best breakfasts in town: the mighty San Francisco, which includes sausages, bacon, a fried egg, grilled cheese sandwich, pancakes and more for under 25zł.
Breakfast in Kraków Podgórze
Podgórze offers a bounty of breakfast options; in fact it seems almost every place in the neighbourhood offers a decent breakfast. Which are the best? Well, before we can go on, the absolutely amazing pastries of French bakery Nad & Greg on Rynek Podgórski must be mentioned. If you're looking for something more substantial, a variety of poached egg sets and toasted sandwiches are offered in Cawa Cafe & Wine, while around the corner Nadwiślańska does them one better with breakfast for only 1zł when you order coffee until 12:00 (though the loud club atmosphere is grating). In Zabłocie, Orzo's breakfast deal is identical to Nadwiślańska's, making both of them a great value and extremely popular in the morning, but they both also share a loud danceclub atmosphere that can be extremely grating at 09:00. Finally, on Plac Bohaterów Getta, the classy Solna 1 restaurant is open from 09:00 and a great option for early eats before the short walk to Schindler's Factory and MOCAK in Zabłocie.