Winter isn't typically thought of as an attractive season to spend in Kraków; in fact, once the tinsel and trinkets have been packed away and the post-holiday hangover of true winter sets in, many locals tend to bolt for warmer latitudes. From the start of the new year, the temps in Kraków are typically arctic and it stands to reason that 'Poland' got its name for having similar atmospheric conditions to other geographic regions referred to as 'Poles.'

Ah, but the climes, they are a'changin,' people. Those nostalgic for the PRL-era can legitimately argue that things were more consistent during the communist years, when Moscow controlled the weather (just kidding?) and the winters were simply white and frozen from December until the end of March. In today's warming climate you never know if the falling flakes will translate to sidewalks covered in sheets of ice or a soupy slush (we prefer the former, personally). Whatever the case, fear not, frigid one. Kraków still has plenty of attractions and activities to offer this time of year, whether it's a winter wonderland drawing you outdoors, or a sloppy sludgepool keeping you in. Here are our top suggestions:
 
What to Do in Kraków in the Winter:
Though the sidewalks might be mush much of the time, it's still cold enough for the city's ice rinks to open from mid-December and stay glasslike until at least the end of February. Ice Park - the best ice rink in the city - features a 360m 'ice alley,' and is just west of the Old Town in Jordan Park, which combines nicely with a trip to the nearby National Museum.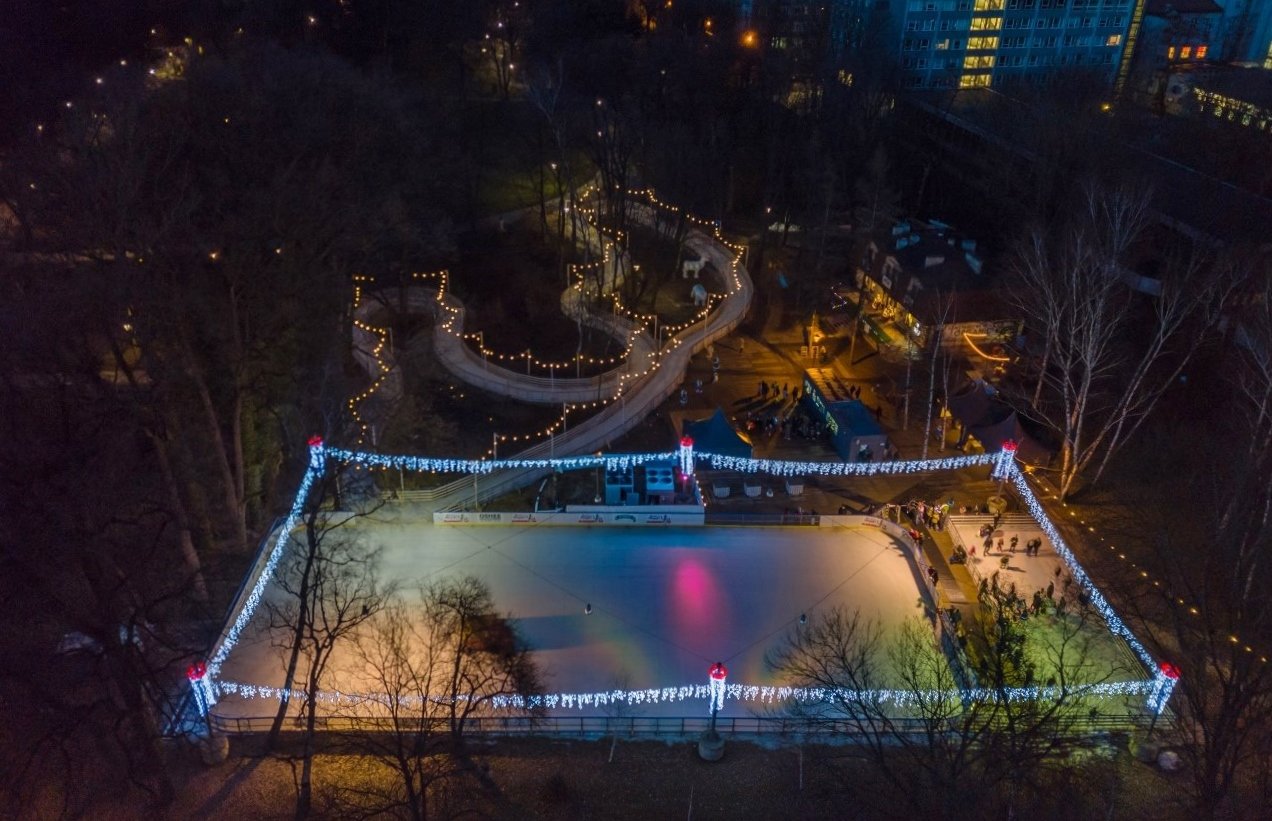 Though some would assume winter is the worst time to visit the stark, grey social realist monoliths of Nowa Huta, we would argue the opposite. Winter only amplifies what makes the area interesting in the first place (its bleak severity?), and the seasonal ice rink outside the Nowa Huta Cultural Centre only makes a wintry visit more worthwhile. NCK has it all this time of year - food trucks, ice skating and the incredible imagery of Zdzisław Beksiński (we're fans).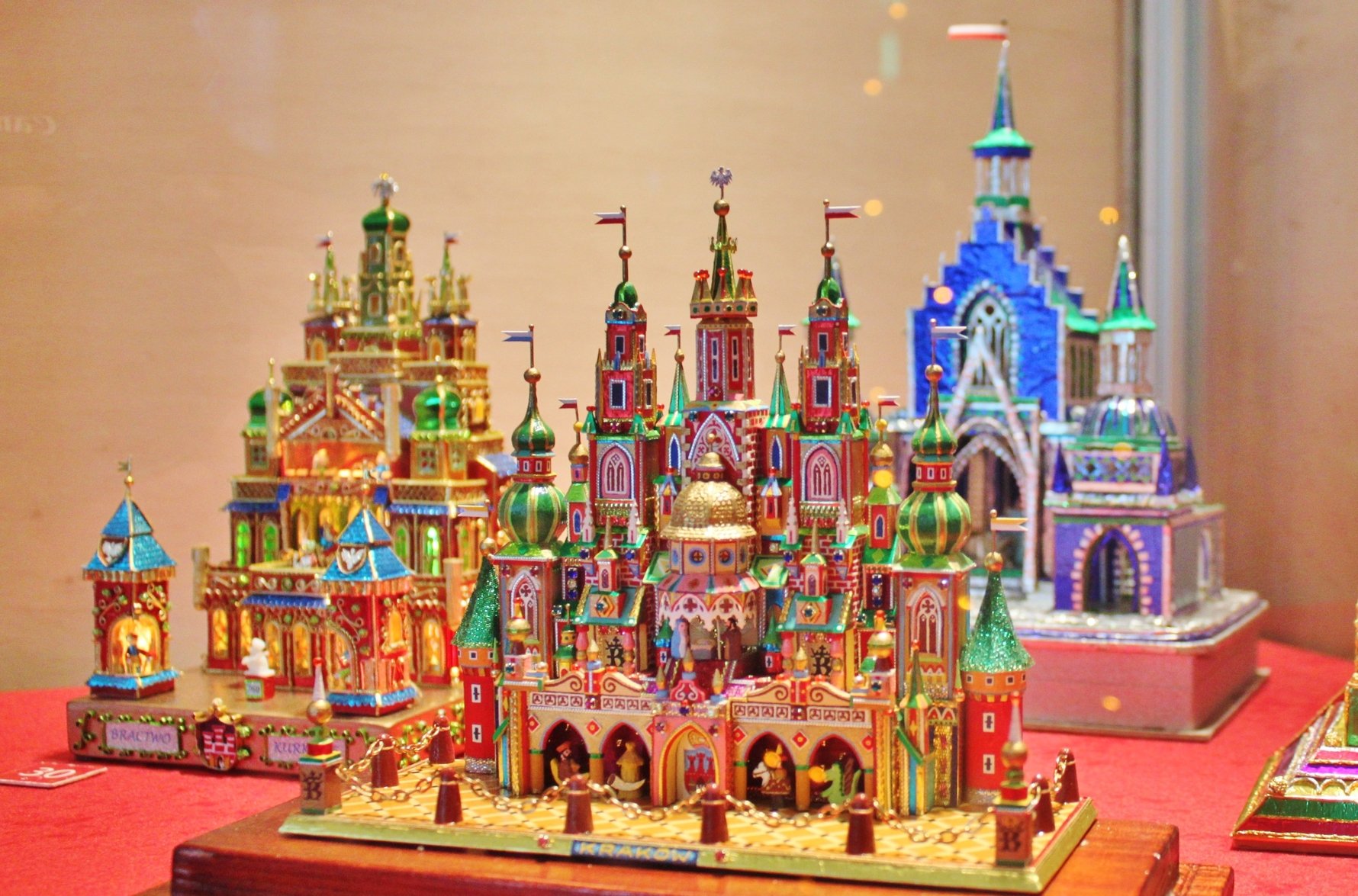 One of Kraków's most idiosyncratic Christmas traditions is the popular creation of 'szopki' or 'Christmas cribs' as they are somewhat oddly referred to in English. Something of a strange cross between a nativity scene, gingerbread house, and dollhouse, these unique structures more resemble colourful, foil-covered castles or cathedrals than cribs, and are the bizarre result of a folk tradition dating back to the Middle Ages. Each year Cracovians of all ages participate in a competition to create the most wondrous szopki, and the best are then put on display in Krzysztofory Palace from early December until late February. Visiting the szopki exhibition is an essential winter tradition for most families in Kraków, and you shouldn't miss it. If you can't fit it into your itinerary, however, you might still be lucky enough to see some of the many szopki krakowskie displayed in public spaces around the city centre; keep your eyes peeled.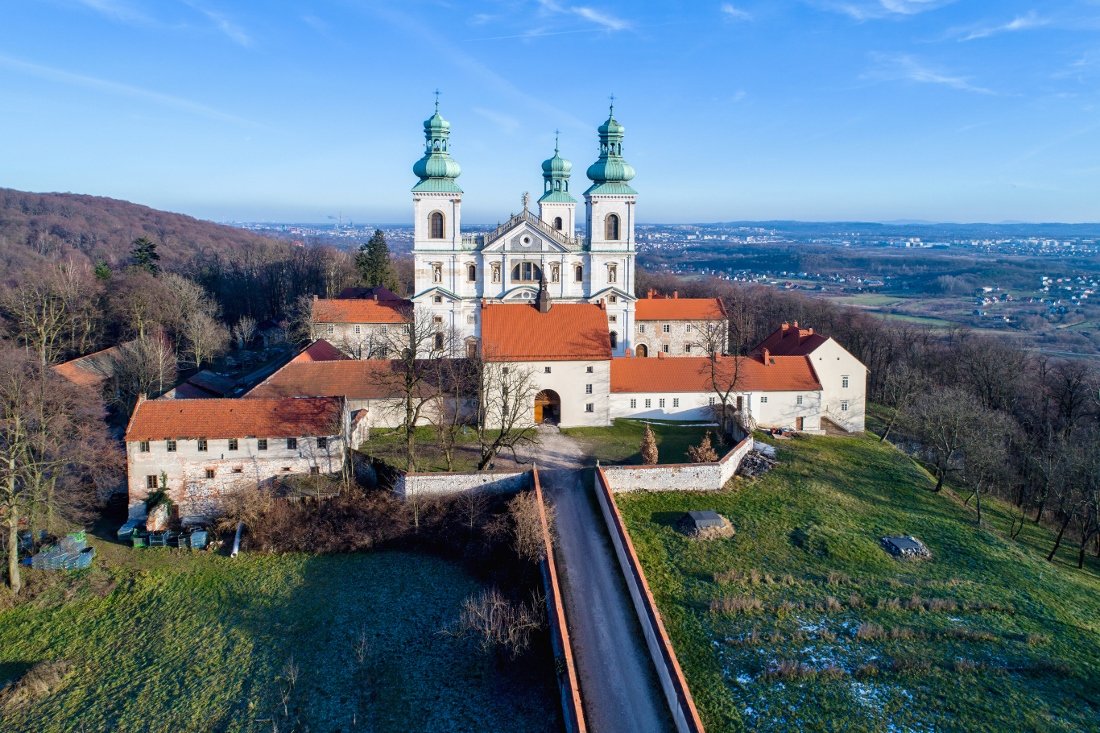 If you're tired of the slush and bustle of the city, few things are more peaceful than a snowy winter's walk in the woods. Only 8km west of the Old Town, Wolski Forest (Las Wolski) is a massive 422-hectare (1042 acres) protected woodland perched over the city, which includes 35km (22 miles) of hiking trails and a cross-country skiing route, but also shelters several places of interest along the routes, including the Kraków Zoo (open year-round), Przegorzały Castle (a mountain-top villa with Nazi secrets, a restaurant and cafe), Pilsudski Mound (a tall man-made earthwork with panoramic views), and the Camaldolese Monastery (a mysterious hermitage on Silver Mountain). For the perfect outing with the kids, we recommend taking a cab (or bus 134 from 'Cracovia Stadion') to the Zoo, and afterwards going on a short hike to the historic Przegorzały Castle for dinner, hot drinks and great views of the valley below. Check krakow.jakdojade.pl for bus connections.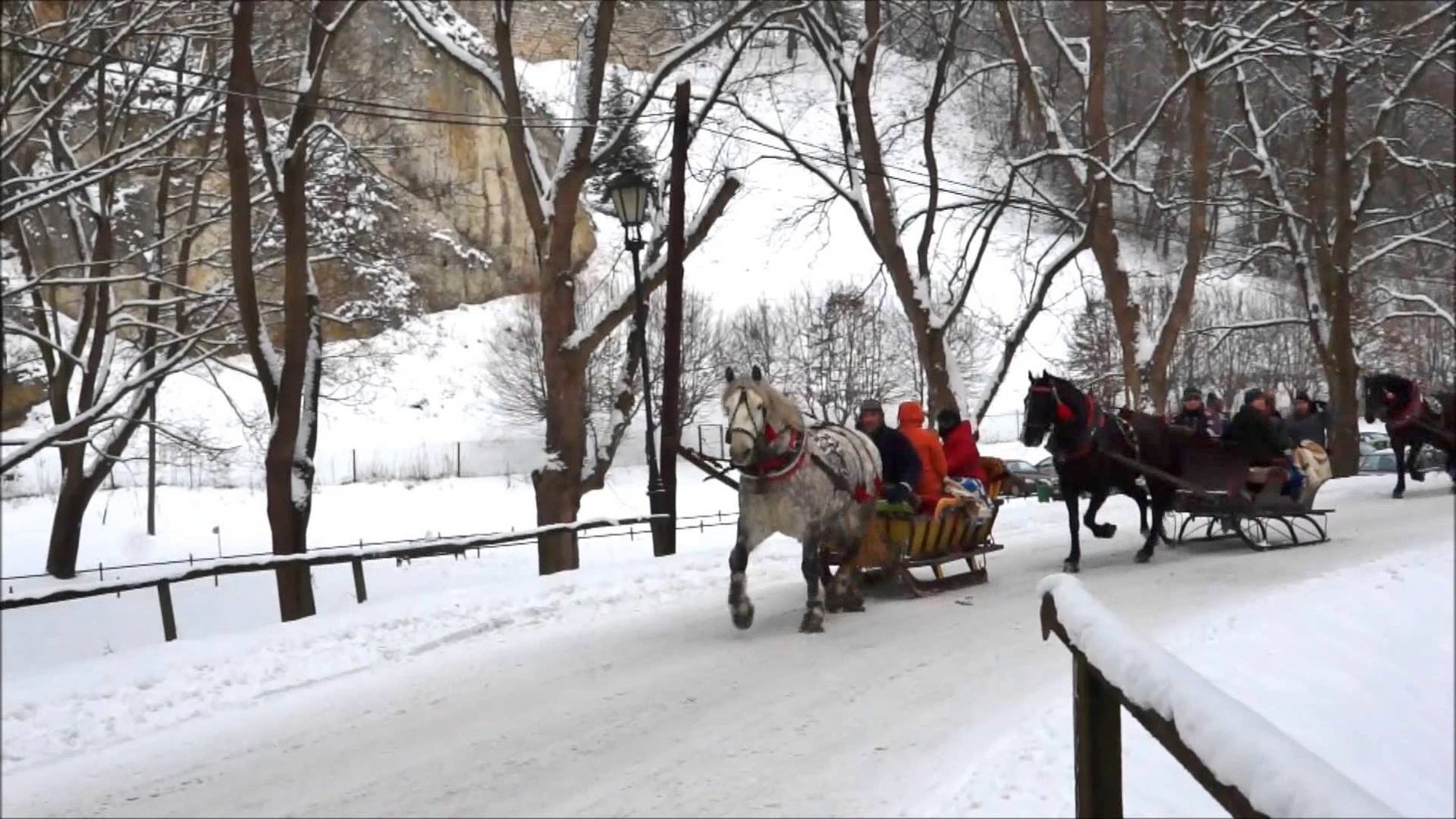 The winter alternative of a horse-drawn carriage ride around Kraków's market square, a sleigh ride through the countryside is arguably more magical and romantic, and makes for a great family or group outing. A traditional ride typically includes a large horse-drawn sled kitted out with sleigh bells and flaming torches winding through the beautiful snow-draped valleys surrounding Kraków and concludes with a forest bonfire, grilled sausages, tea or warm honey vodka. There are several companies who will organise it for you, but it all depends on the weather, of course.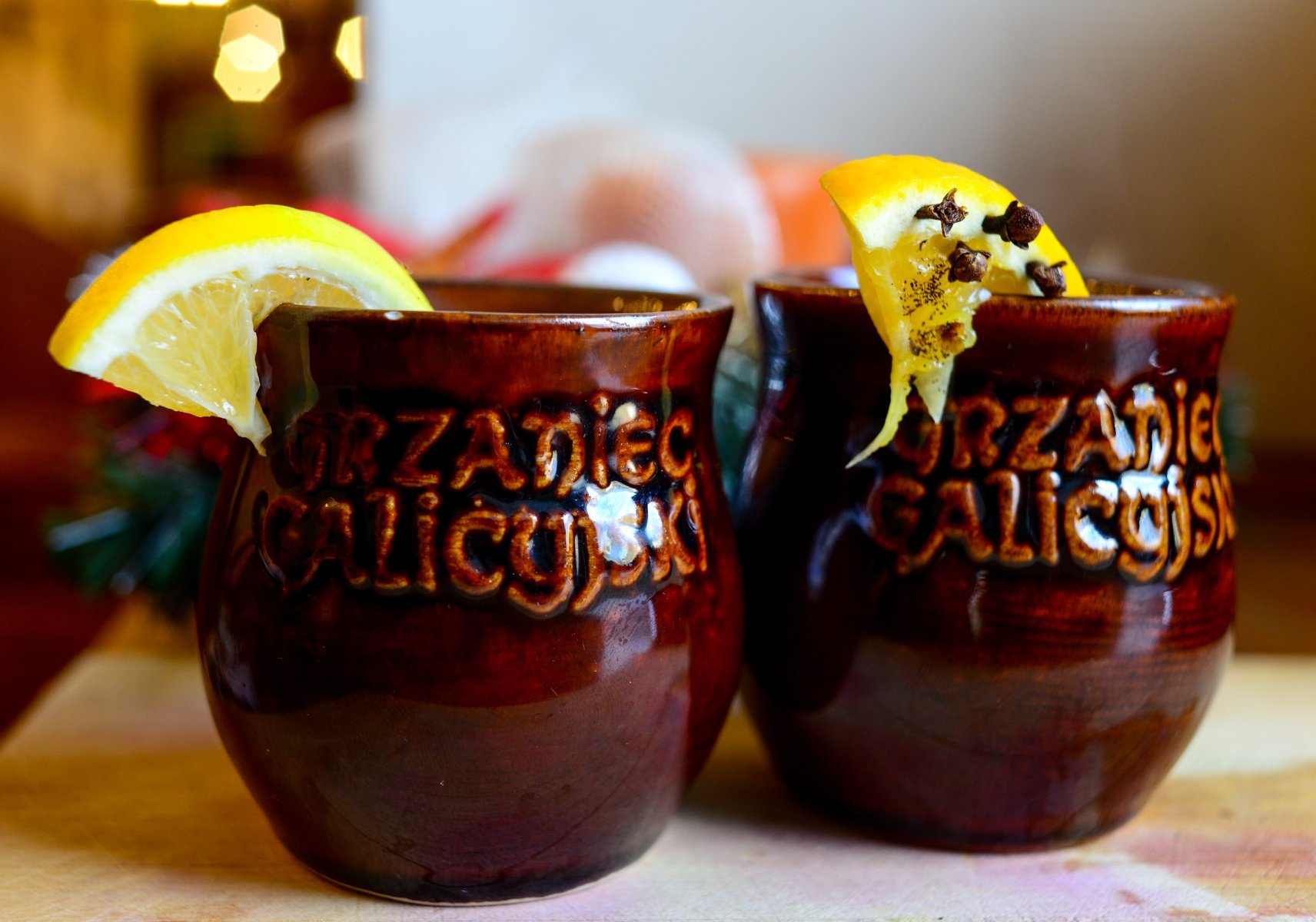 Of all the known methods for coping with the Polish winter, none rewards as much as a mug of mulled wine ('grzane wino'), or a pint of its distinctly Polish cousin 'grzane piwo' - spiced beer heated up in a microwave. The former is sold from barrels at winter markets, while both can be ordered in most bars during the cold months. Even if you shudder at the thought of warm beer, you have to try this variation at least once in life. Na zdrowie!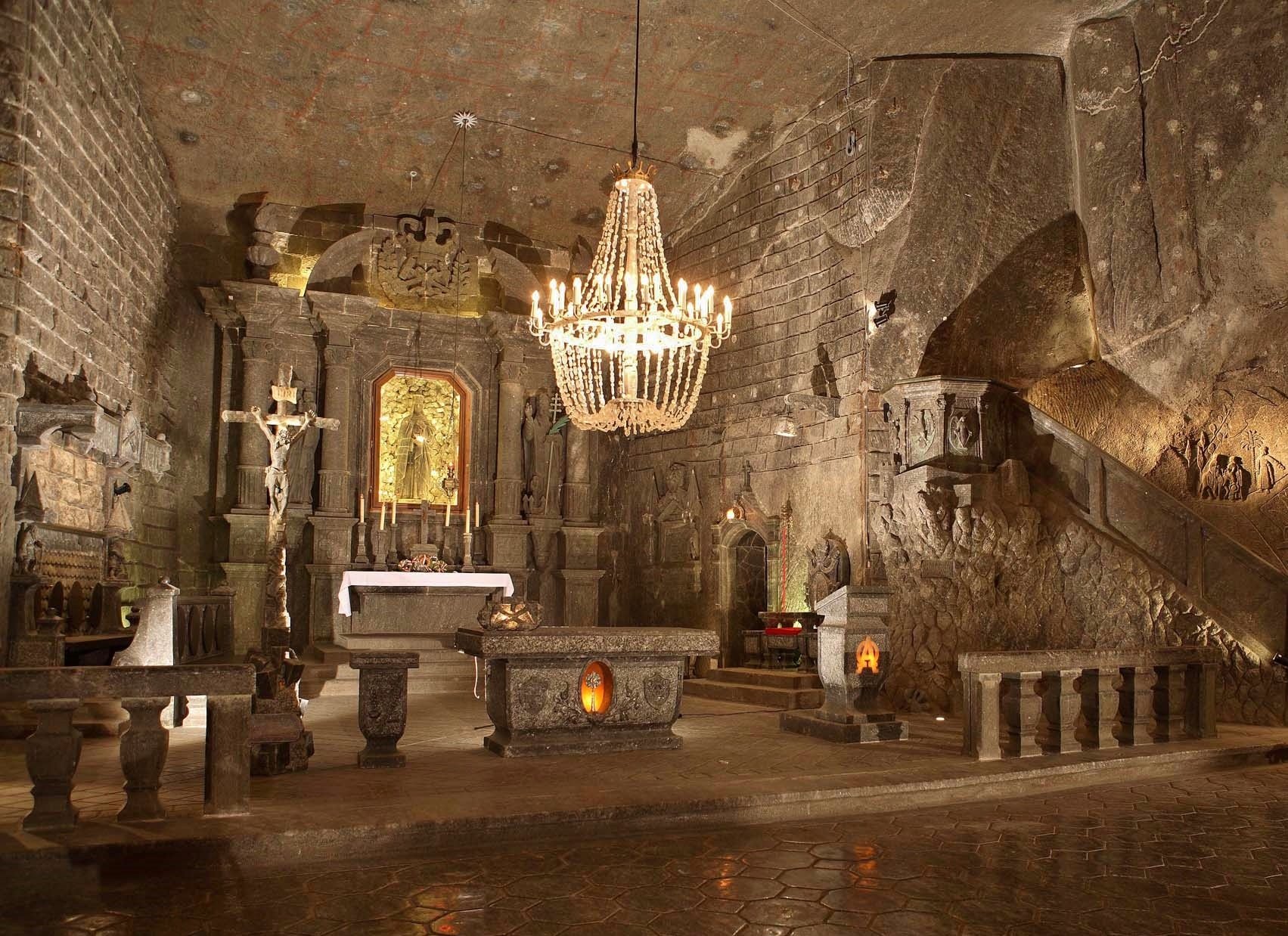 If it's absolutely arctic outside, Wieliczka Salt Mine's steady 15 degrees Celsius should feel downright cosy. Not only that, but if Kraków's notorious smog has you feeling like you've caught a case of black lung, or under the weather in any way, you might be interested to know that Wieliczka mine's unique saline microclimate is actually celebrated for its health benefits. In addition to being a popular UNESCO-listed tourist attraction, the mine also functions as a full-time health resort with specific chambers and programs dedicated to health treatments, and even the opportunity to spend the night underground for maximum effect.
Kraków is conveniently located only 100km north of the Tatra Mountains, which comprise the border between Poland and Slovakia, and offer the country's best skiing. As such, you can easily escape the city for the slopes by simply catching an early bus to popular ski destinations like Białka Tatrzańska and Zakopane from Kraków's main bus station. Poland's ski resorts are family-friendly, open late and fantastically cheap compared to elsewhere in Europe. That said, it isn't the Alps, and expert skiers may feel a bit unchallenged (the Polish Tatras only offer one truly alpine ski resort - Kasprowy Wierch in Zakopane).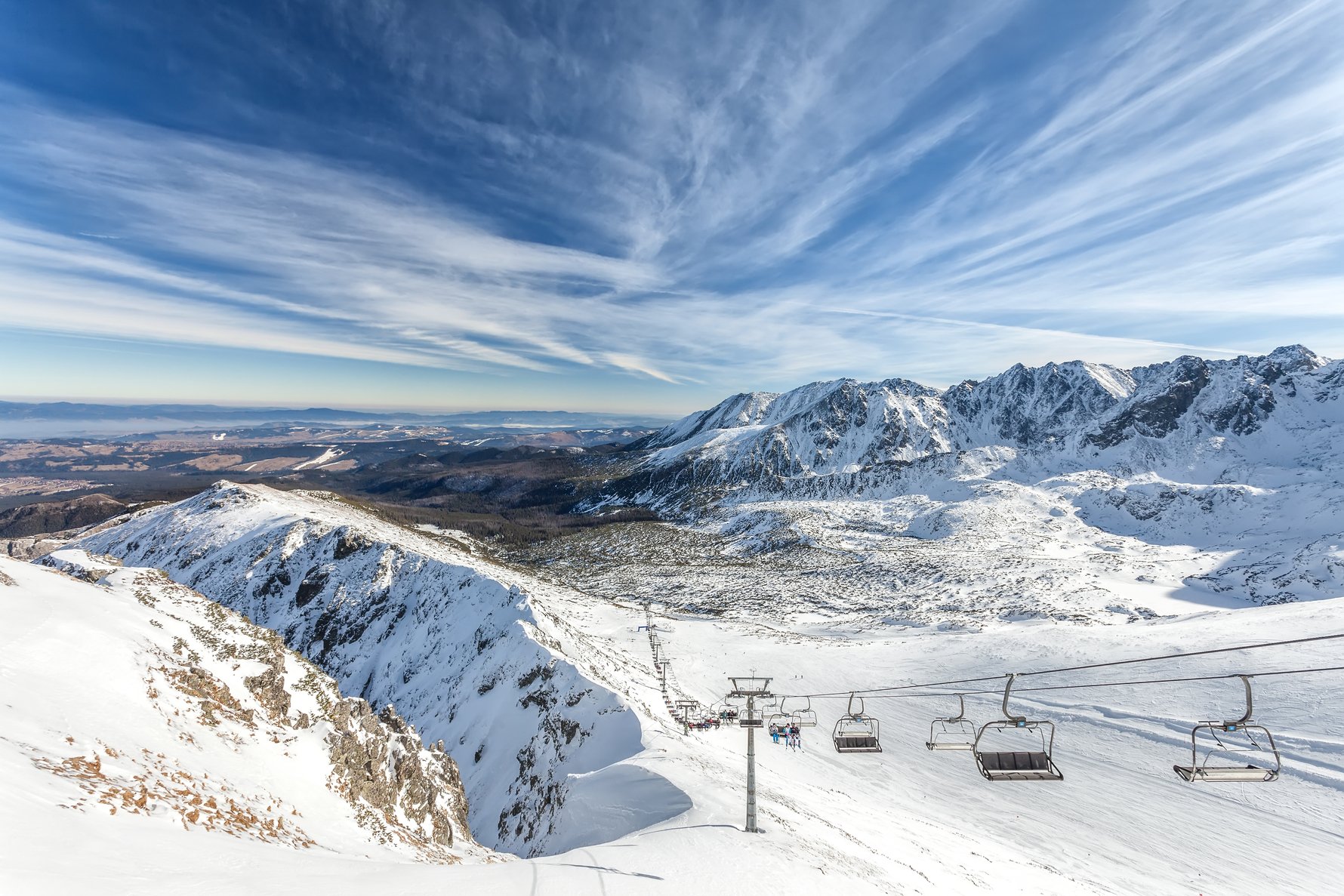 Despite it's close proximity, note that it generally takes 2+ hours to reach the mountains due to poor roads and dense traffic. Polish ski slopes are packed all winter long, but on the weekends it's almost unbearable, so we recommend avoiding weekend trips to the mountains if you can. In any case, you might be best off letting the pros be your escort and organise your trip.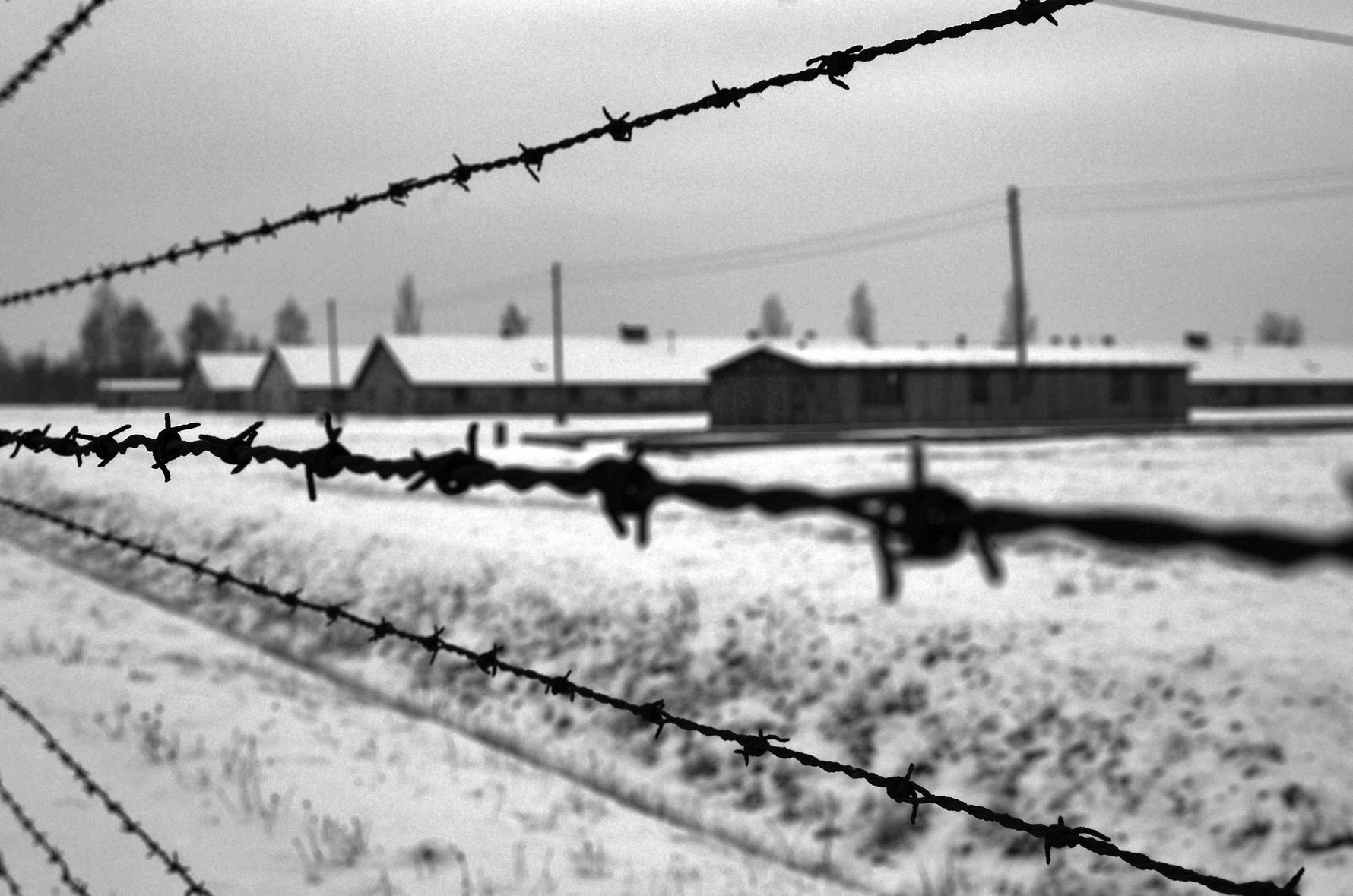 For maximum bleakness there's nothing that hits harder than a winter visit to Auschwitz-Birkenau. For better or worse, a trip to Auschwitz is something every visitor to Kraków has to consider and there are certain advantages to going in the winter. For one thing, the lower volume of other visitors makes a visit more palatable, with more space for peaceful introspection, and a more satisfying sense of respect for the site's history. There's a certain tragic poetry to Auschwitz in the winter that simply isn't as powerful in the summer. Winter - or at least the non-tourist season of November 1 to February 28 - also gives you the unique option of visiting on your own, for free, without a guide (though we really think going on an organised trip from Kraków and doing the official museum tour is truly the easiest and most affecting way to experience Auschwitz). At any rate, the weather simply shouldn't factor into your decision on Auschwitz in the winter; in the summer, it just might.

There's no better place to learn about Kraków's history, culture and character than its museums, some of which are simply incomparable, while others are a day's outing on their own. Avoid the elements by exploring the interiors of Wawel Castle, da Vinci's muse and the diverse art exhibits of the National Museum, or Kraków's wartime history at Schindler's Factory. If you're with the kids, Rynek Underground and the Engineering Museum are proven winners. For current temporary exhibits in Kraków's museums, visit our What's On section.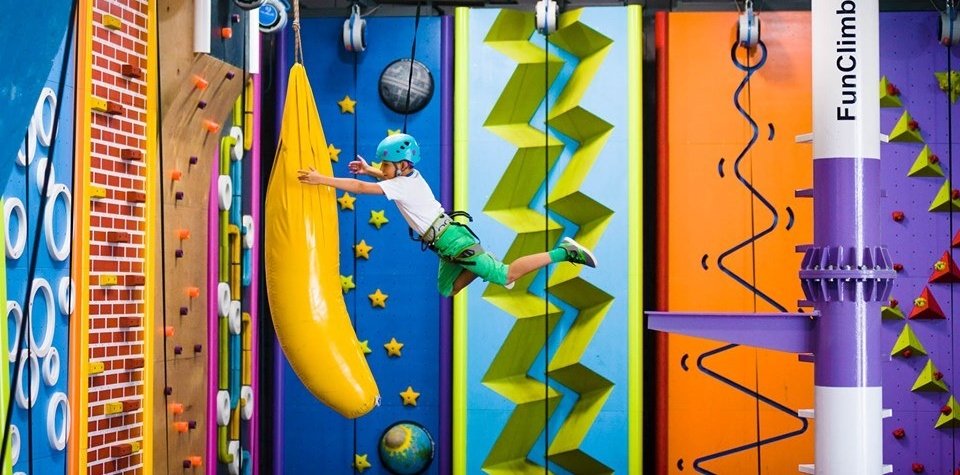 There are plenty of fun ways to pass the time inside when the weather's bad, from water parks to escape rooms; from throwing axes at a target to potentially being the target yourself. Check out Kraków's top indoor attractions, or if you're with the kids, find our top recommendations here.
Is this a vacation, or what? Why get pelted by snow when you can pamper yourself with a massage, hit the sauna or relax in a thermal bath?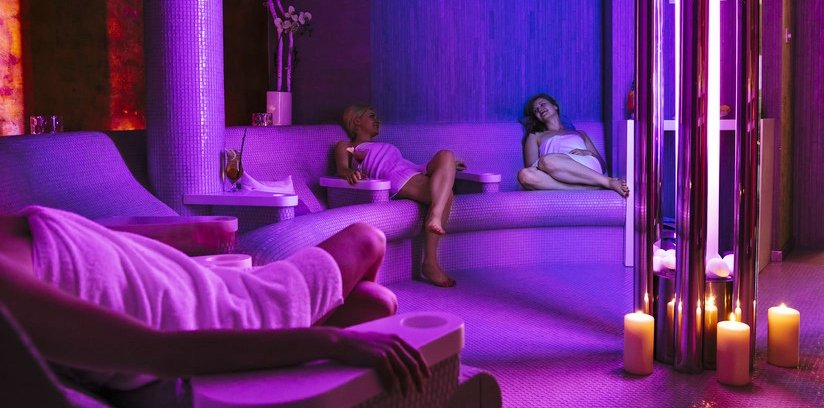 This one is obvious, but you may not have considered the fact that you don't need to speak Polish to hit the cinema. Unlike places such as Russia (ahem), and unlike on Polish television (the worst), Polish cinemas show international releases in their original language with Polish subtitles, not dubbing. The only exception to this is animated films, but even those can sometimes be found in the original language.

Kraków is blessed with a surprisingly large number of independent art-house cinemas right in the centre (foremost among them Pod Baranami), which offer diverse repertoires and participate in numerous film festivals; for the latest Hollywood blockbusters, however, you'll have to visit one of the shopping mall multiplexes like Cinema City in Galeria Kazimierz. Enjoy the show!