The holiday period in Poland usually sees thousands of holidaymakers heading north to the Baltic coast, or south to the mountains. However, there's another exciting destination that still remains just under the radar despite increasing buzz...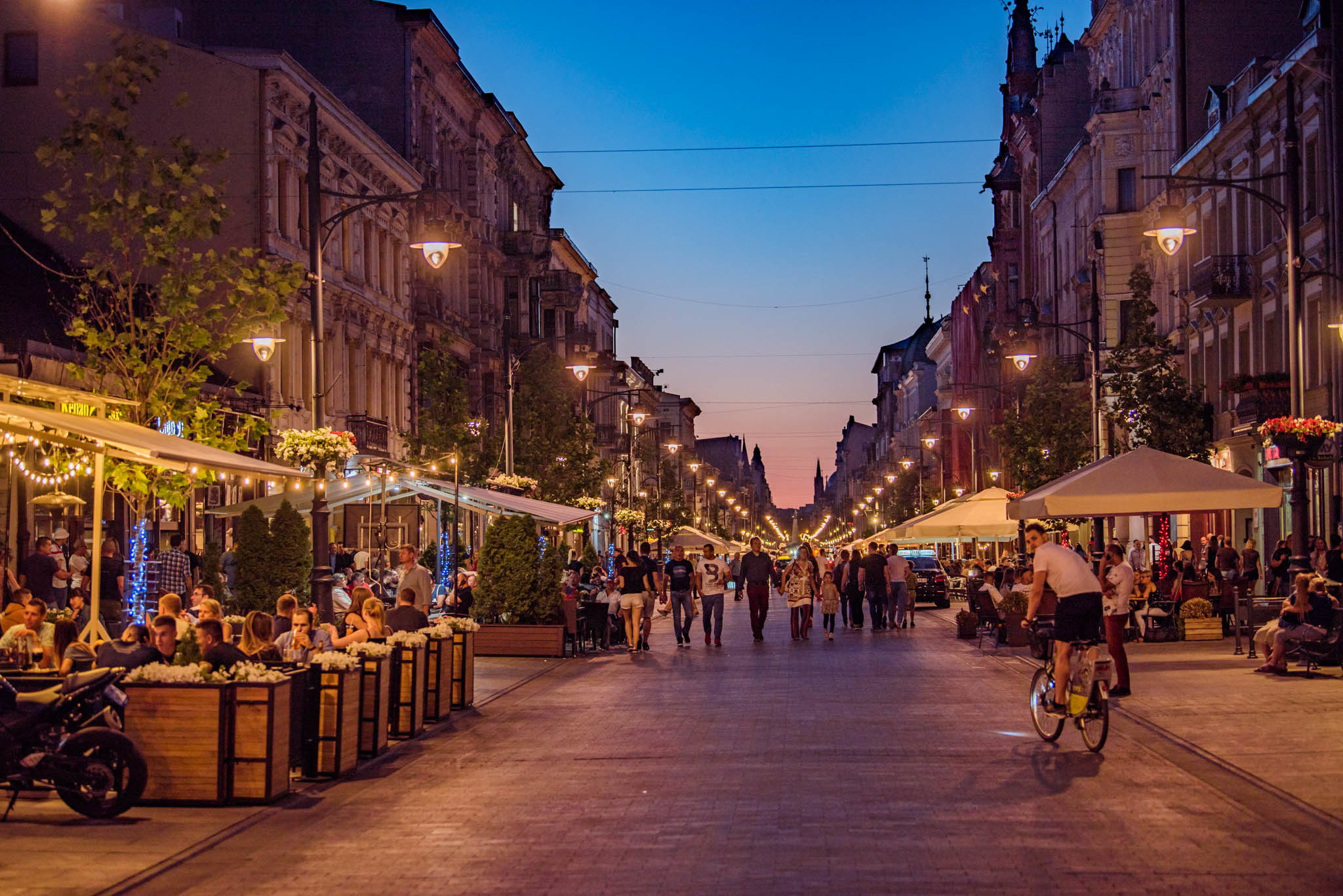 For years, Łódź was often ignored for its shabby industrial look and being supposedly devoid of any real arts and cultural offer. However, that has never been the case! In fact, the city has only flourished further in the last decade and its time to take advantage of it while it remains uncrowded and reasonably priced. So what are we talking about?
All Roads Lead to Łódź
Rome wasn't built in a day, and nor was Łódź (pronounced 'Woodge'), but all great cities have their ups and downs before sealing their top-class status. Poland's 2nd most populace city (after Warsaw), the Łódź of today is very different than the city of just two decades ago. It may surprise you to know that many consider Łódź to currently be in the midst of a second 'golden age' as it revitalises its former factory buildings and industrial complexes into modern centres for culture and the arts. A post-industrial revolution is well underway, but you need to get here to enjoy it.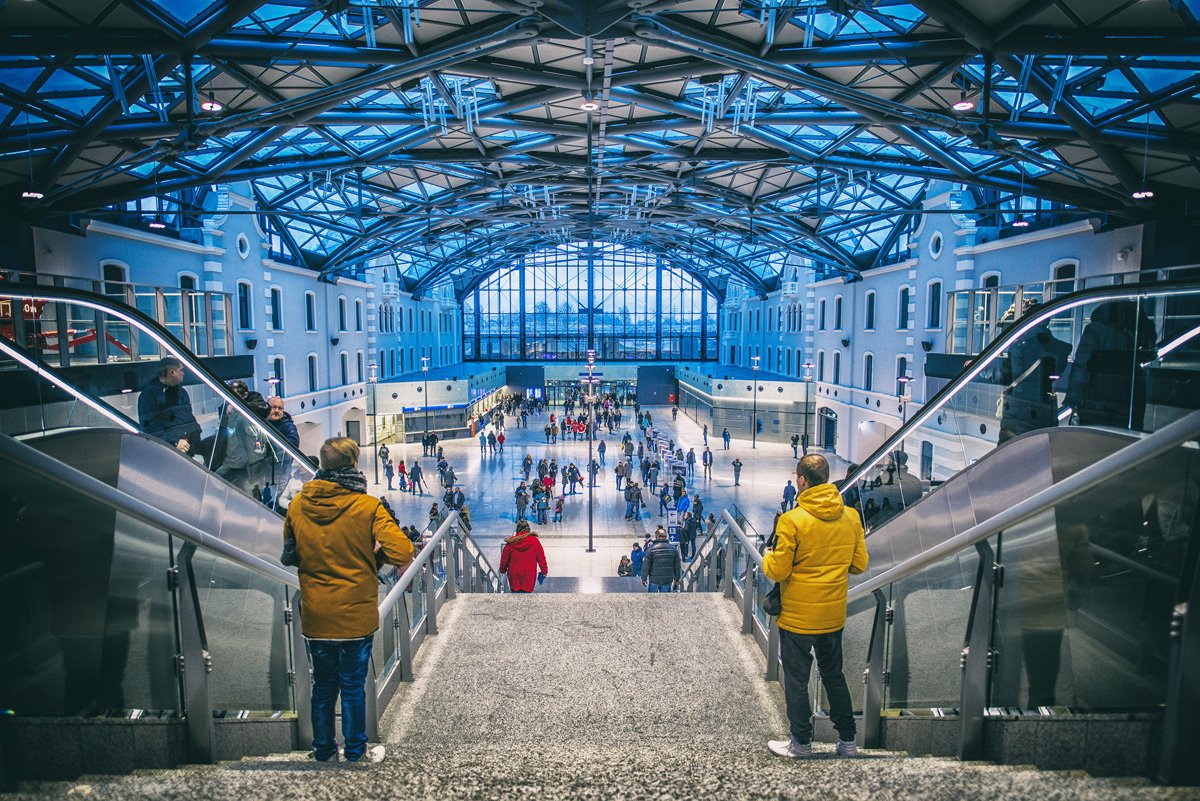 How? All roads lead to Łódź! And for that matter, most trains too. With the building of the north-south A1 and east-west A2 motorways and connecting S8 expressway, the natural intersection point for these cross-country highways is in the middle of the country, which just so happens to be where Łódź is located. Getting there by bus or car is therefore quick and easy. If travelling by train is your preferred option, the majority of Polish cities have a direct connection with the city (Łódź Fabryczna Train Station is just 1.5hrs from Warsaw Central Train Station), and if they don't, well, that's part of the regeneration efforts to modernise existing stations (Łódź Kaliska) and tracks nationwide over the next few years.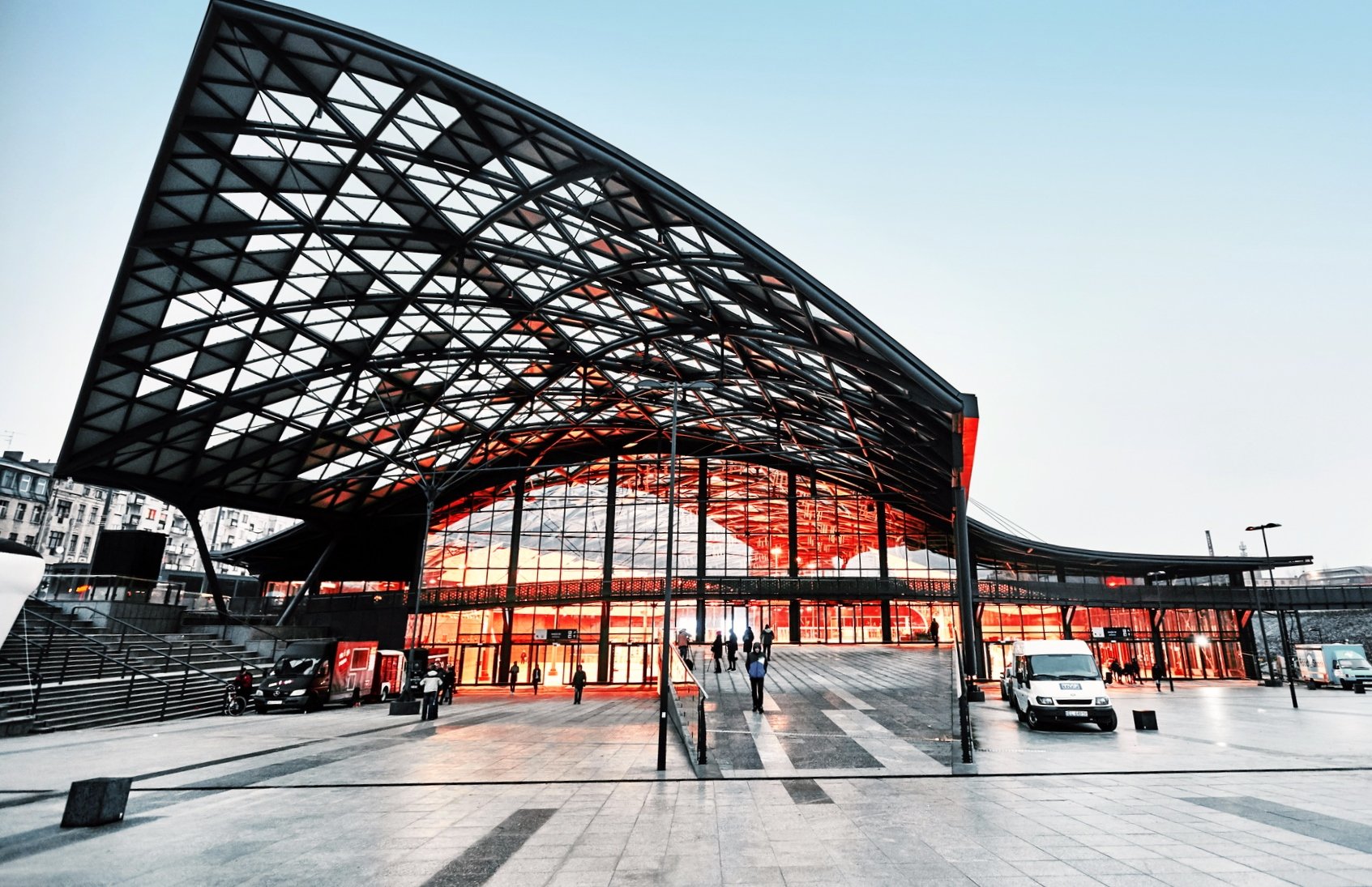 Before you arrive, let us give you a quick rundown of the city's history. The beginnings of Łódź resemble that of most cities – a small country backwater which then experienced a booming expansion. However, it took a little longer than you might expect. The first written record of a settlement here dates back to 1332, under the name 'Łodzia,' with a population of only about 800. It more or less remained that way for the next millenium, until the industrial revolution reached PL and the first cotton mills started to appear in the early 19th century. At this point the city grew rapidly as more and more mills and factories opened, bringing an influx of workers from the countryside and beyond. Łódź soon became known as the 'City of Four Cultures,' mixing Polish, Russian, German and Jewish peoples in one big melting pot. In a nice bit of contemporary irony, British workers also came to work in Łódź, which also became known during those boom times as 'The Promised Land' (Ziemia Obiecana) - as Polish author and Nobel laureate Władysław Reymont put it aptly in his famous late-19th century Łódź-based novel of the same name.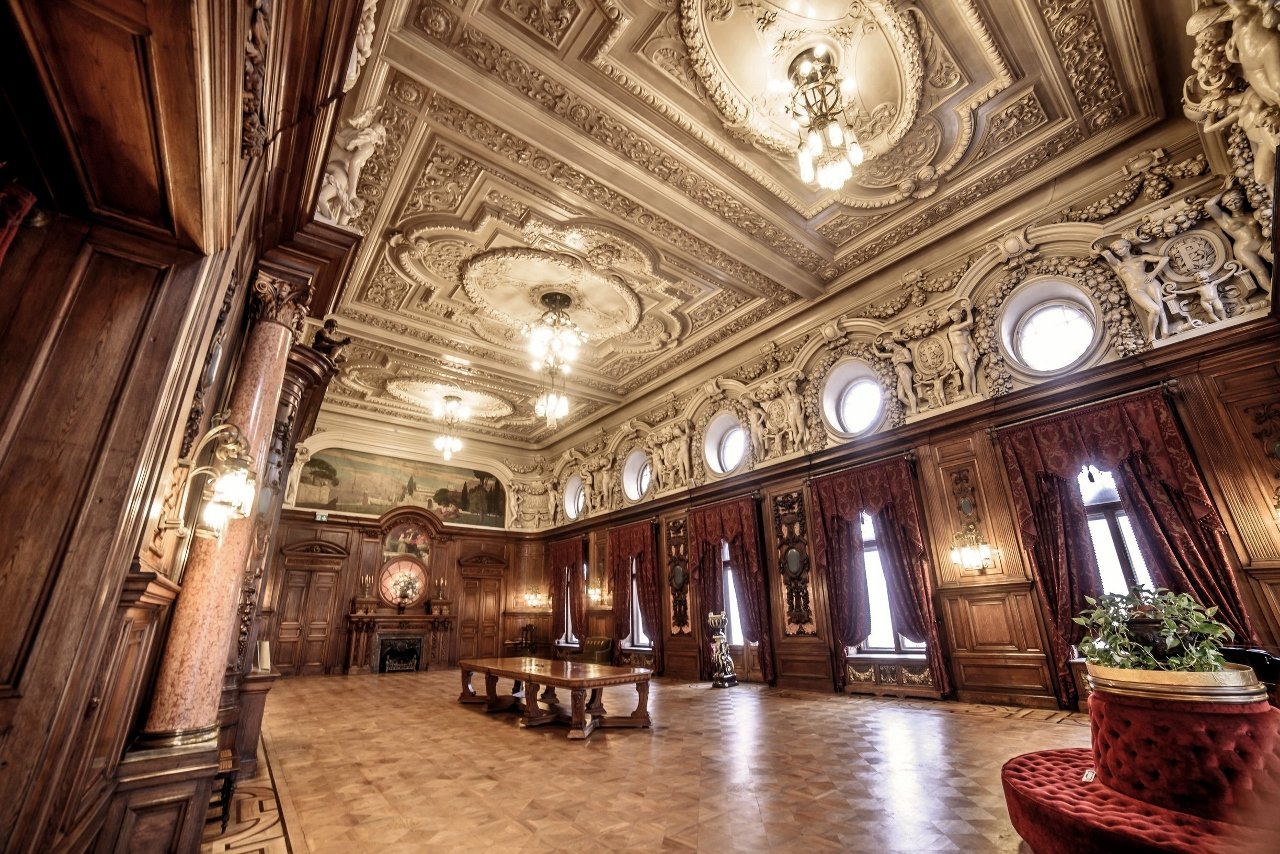 And so the mills and factories churned on until the wars of the early 20th century ushered in the city's industrial decline. Łódź faired poorly under communism as a period of stagnation set in, and by the time country was opened up for private ownership in the 1990s, neglect and dereliction could be seen across the city. At the turn of the 21st century, plans were put in place to revamp the city – ambitious, to say the least, given Łódź's less than savoury reputation at the time. The huge investment that kick-started Łódź's changing fortunes was Manufaktura - the second biggest of the city's former textile factories reopened in 2006 with a host of attractions located on-site. This multifunctional approach - mixing historic and modern architecture, bridging the old with the new, paying homage to the past while looking confidently to the future and meeting the needs of modern consumers - was the key to the project's success.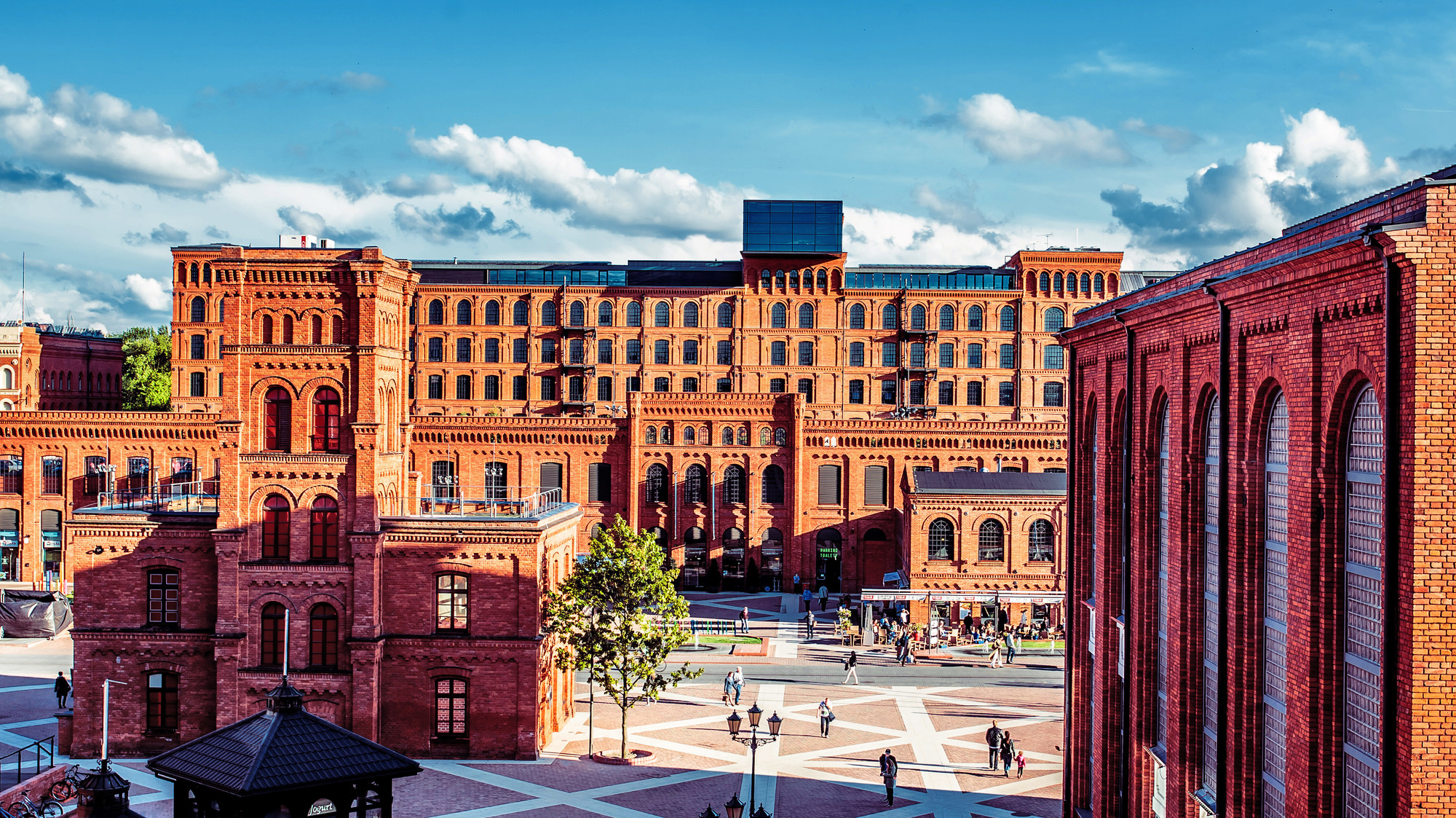 Hot on the heels of Manufaktura were a mixture of organic projects and commercial investments: the ever-popular OFF Piotrkowska and Piotrkowska 217 gastronomy complexes, parts of the former Księży Młyn textile factory, the modernisation of the former Monopolis vodka distillery and the transformation of an old power station into a cultural hub in the form of EC1 – the heart of Łódź's new city centre. The increased investment hasn't just focused on old factories, but all around the city, including the impressive sprucing up of the ul. Piotrkowska (the longest shopping street in Europe at 4.2km, 2km of which is pedestrianised), the facades of buildings all around the centre, the old villas and palaces of the industrialists, the resurfacing of roads and refreshing of parks, and the total overhaul of one of the city's main ports of arrival - the revamped Łódź Fabryczna Train Station, which is now bigger than some small airports in Europe (although Łódź has one of those too!). All this has blown in a wind of change, something major international investors have picked up on too.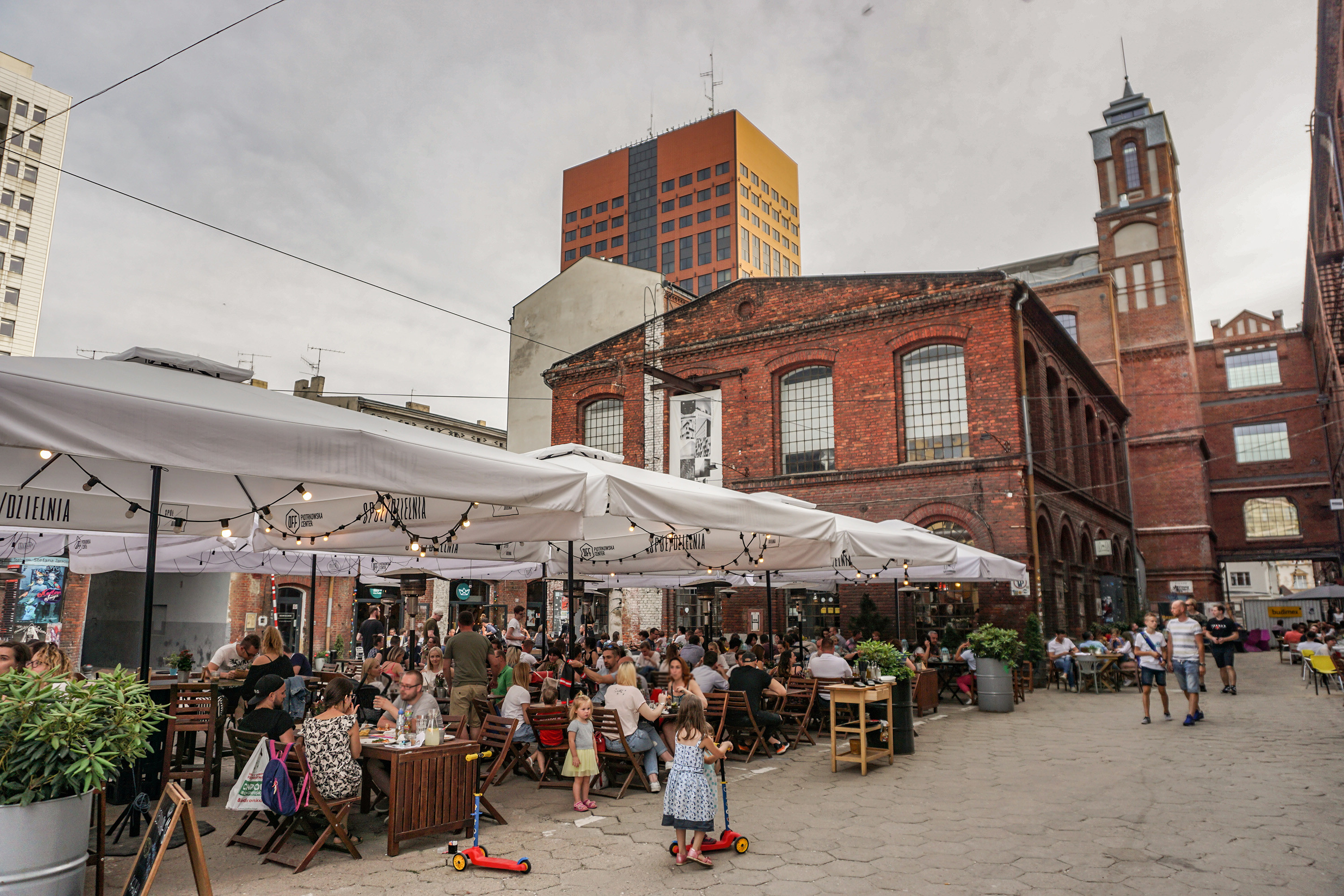 City of the Arts
Łódź's unique industrial landscape has inspired many artists, perhaps most famously American director David Lynch, who proclaimed:
"I fell in love with Łódź. I felt inspired from the first moment I saw it. This city is like a dream."

We assume Lynch saw what the students of Łódź's famous Film School, the many acclaimed directors who have used the city as a film set, and countless others, ourselves included, see when they are drawn into the mystique of Łódź: the gritty charm, nostalgic urbanity, inspiring possibilities and artistic potential of the city's landscape. Seemingly like a blank canvas for creatives, Łódź's openness to investment and revitalisation hasn't simply been commercial. The city has focused on arts and culture from the start, repurposing former factories, palaces and villas into spaces dedicated to the arts - particularly the ms1 (in a former palace) and ms2 (in Manufaktura) museums of modern and contemporary art, Księży Młyn's Art Factory, the Film Museum (in Scheibler palace), Villa Gallery (in Kindermann Villa), and countless additional art galleries around town.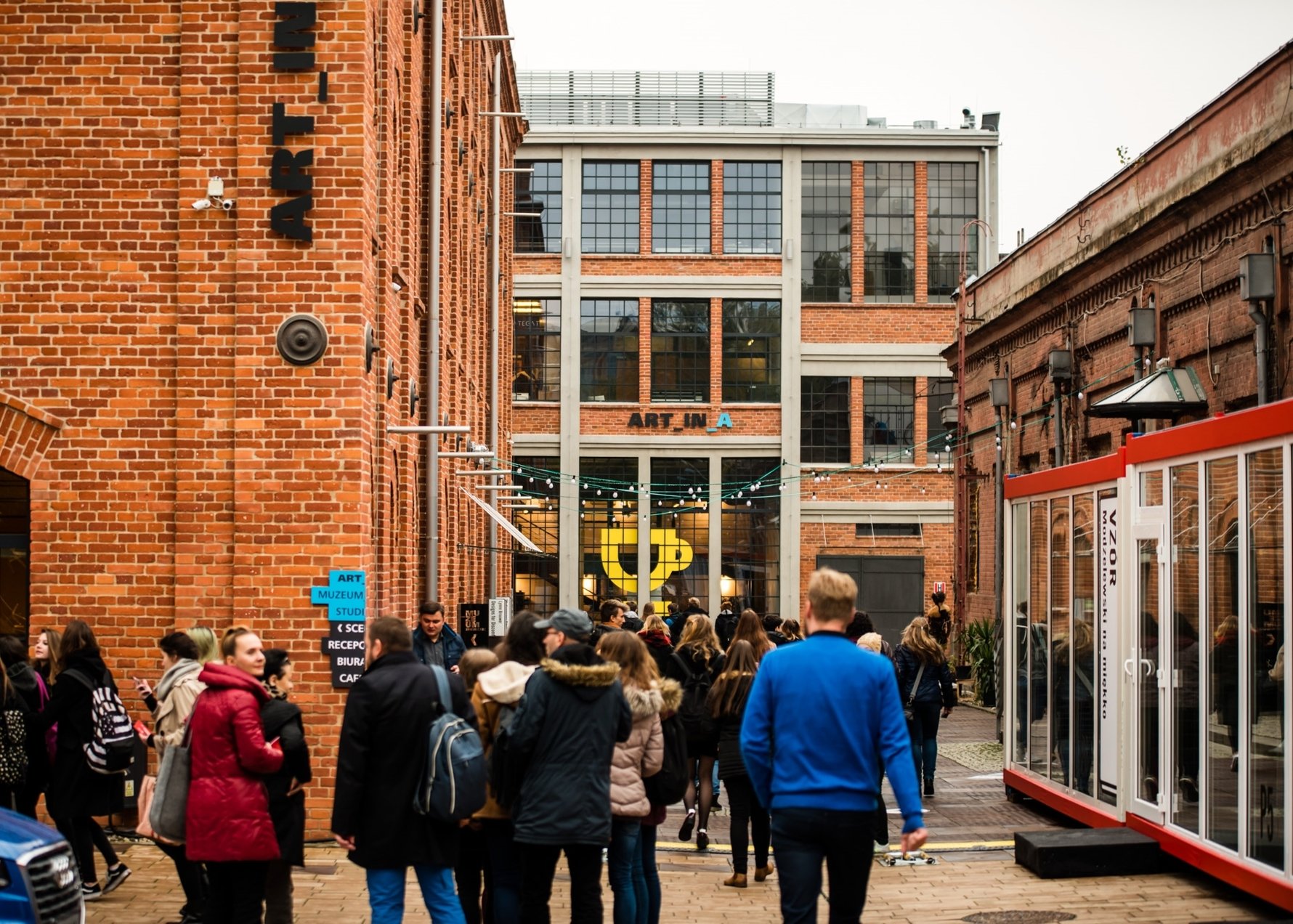 Meanwhile the city has fashioned itself into the street art capital of Poland, giving artists an incredible amount of freedom to brighten up the city's public spaces with almost 200 murals.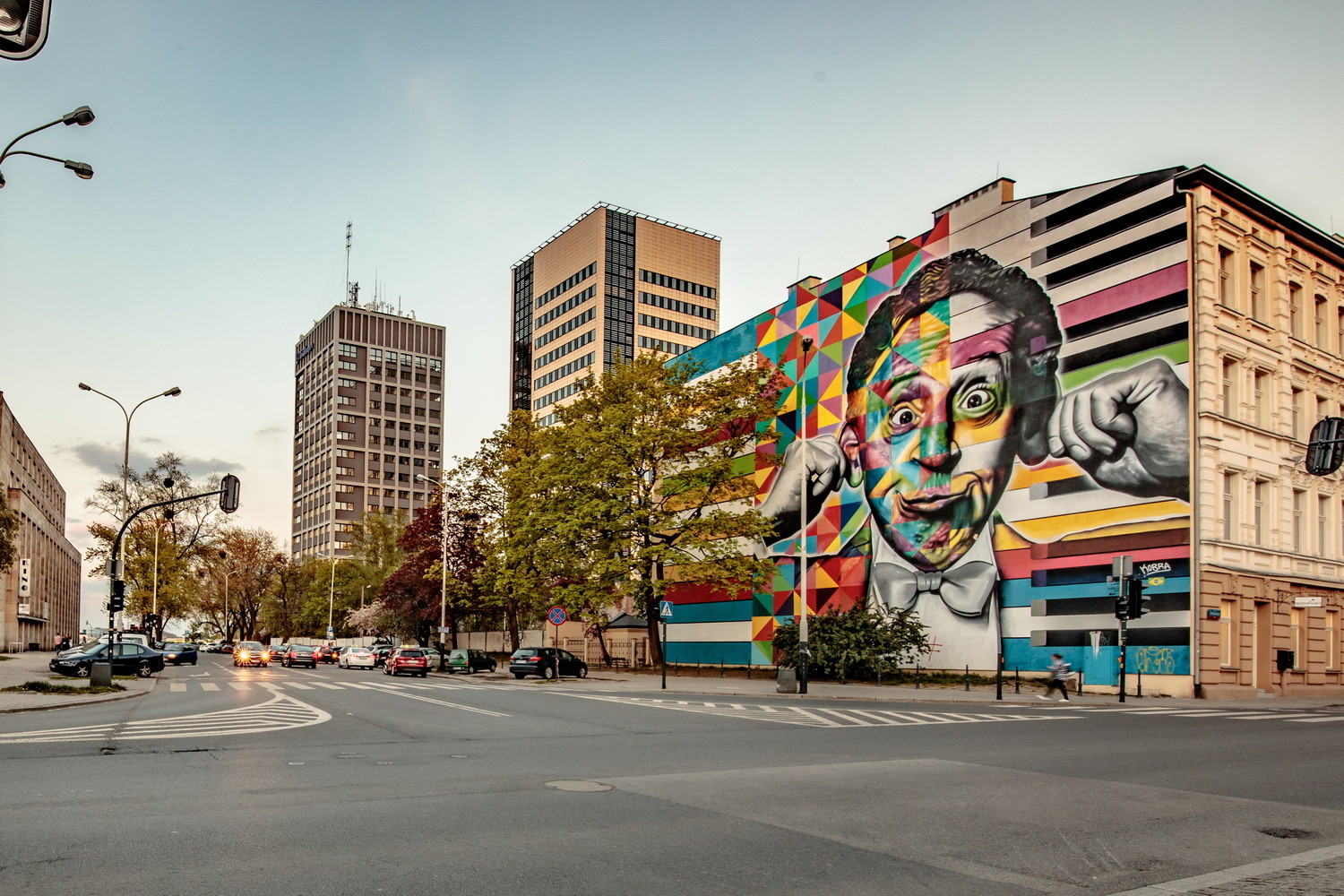 The motor behind this creative atmosphere and output is no doubt the Filmówka, otherwise known as Łódź Film School - PL's most prestigious art school - which has been turning out not just famous directors like Andrzej Wajda, Krzysztof Kieślowski and Roman Polański, but most of the country's top artistic talent, for generations. The on-screen setting for numerous famous films, most famously Wajda's The Promised Land and more recently Lynch's Inland Empire, Łódź was also home to the famous Se-ma-for animation studio, which created much of the beloved stop-motion children's television programming generations of Poles grew up on, collecting two Oscars in the process. Today the city is home to numerous festivals and events dedicated to film, fashion, photography, music, design, even comics. Long referred to as 'Hollyłódź,' the city's artistic legacy got some bona fides in 2017 when it was deservedly named an official UNESCO City of Film.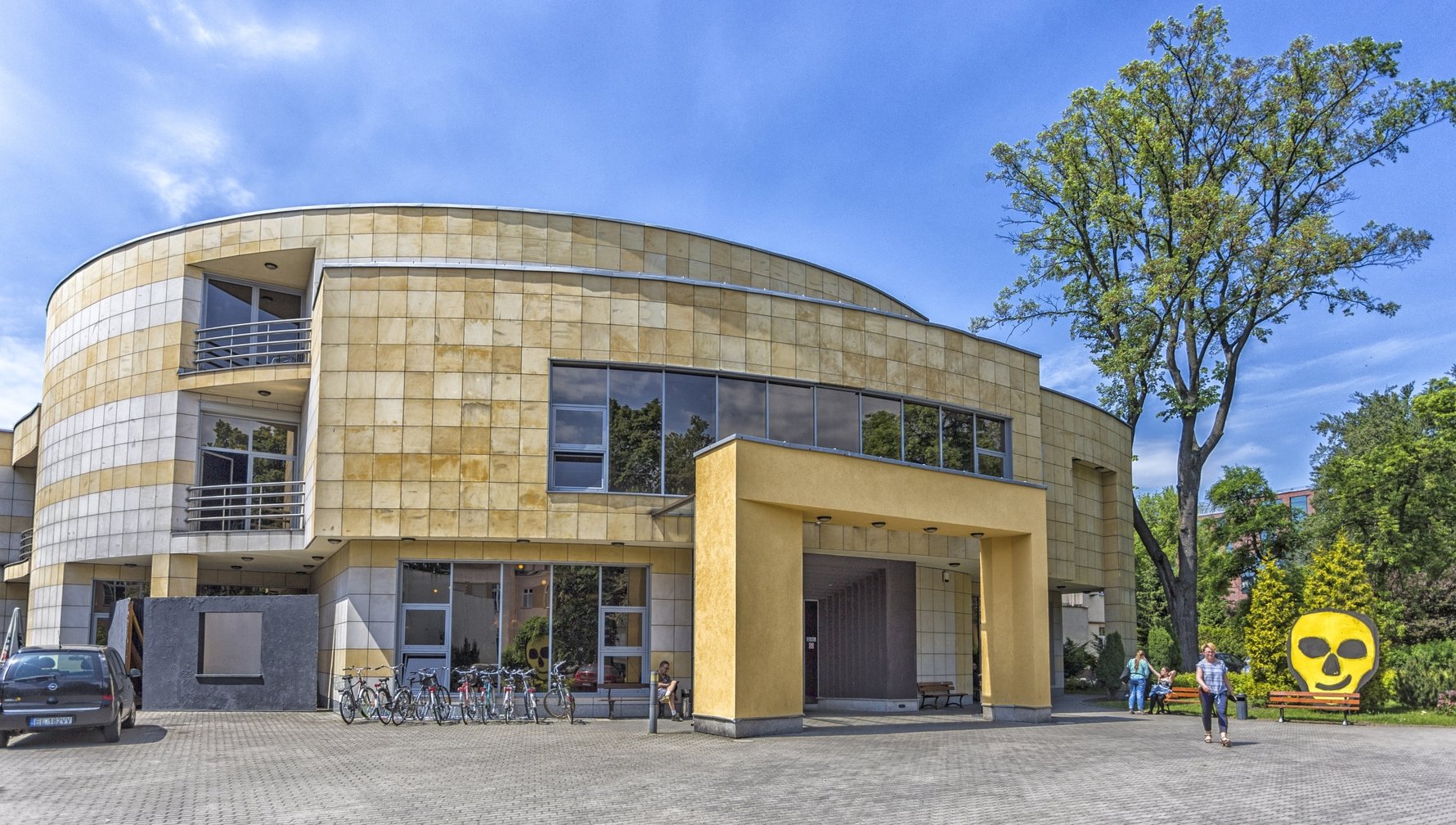 Escape from Urbanity
For a city with a reputation for being grey, bleak and covered in concrete, Łódź actually has a remarkable amount of urban green space. There's no better time than the present, when it's generally safer to meet with others in the open air, to explore Łódź's many parks. There are several dotted around the centre, just blocks from the main street ul. Piotrkowska, the largest of which is Park Poniatowskiego, featuring a large pond and fantastic playground.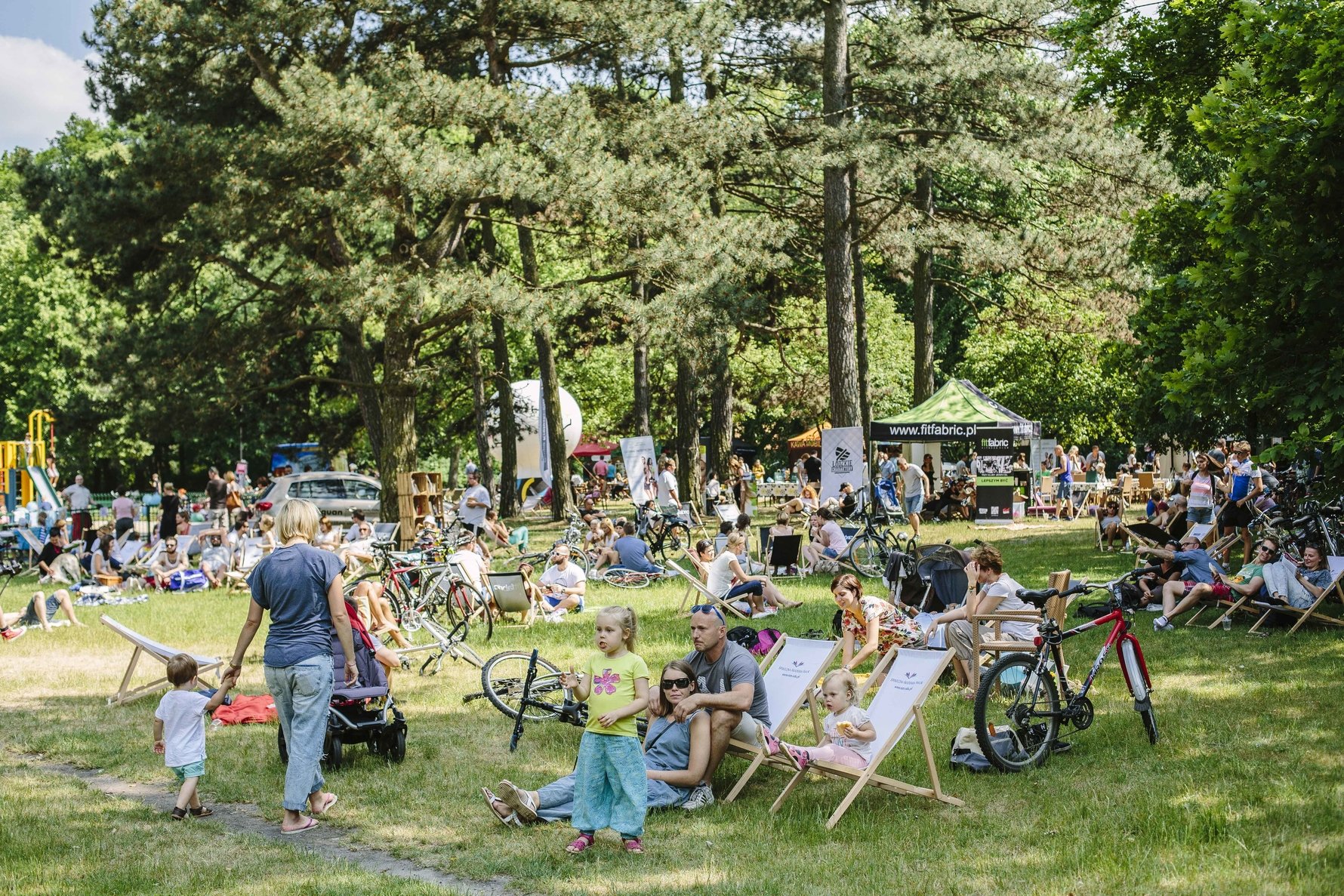 Venture further out from the centre, however, and you'll find more than one area worth making a special trip for, where you can spend the entire day in nature and feel that you've truly left industrial Łódź completely. First and foremost is the area west of the centre known as 'Zdrowie' (meaning Health) - essentially a large park the size of a city district. Officially named 'Park im. Marszałka Józefa Piłsudskiego' after the interwar leader of Poland, locals visit Zdrowie at all times of the year to kick back, relax, and take leisurely strolls or bike rides with their families. In addition to playgrounds, a skate park, pump track and rope park, there are some fine attractions with paid entry here - namely the Zoo, which will soon be home to the dazzling new 'Orientarium,' as well as the Botanic Gardens and Aquapark.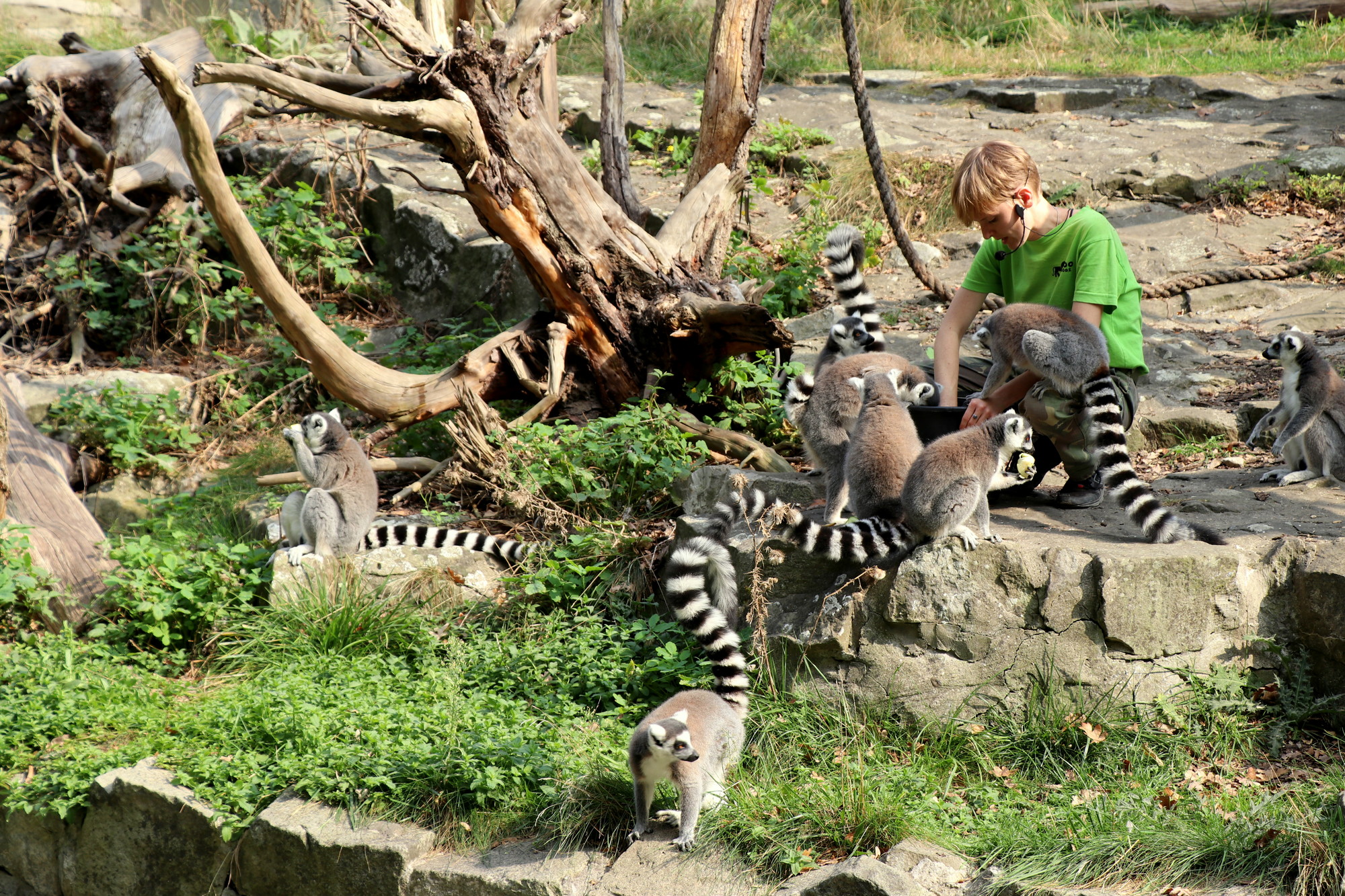 Perhaps huge parks are just too small for you to stretch your legs? Not a problem in Łódź thanks to the northern forest - Las Łagiewnicki. As odd as that sounds, it's what's there that matters – this is Europe's largest urban forest park found within city limits. It's an outdoor enthusiast's dream for a start, but also a perfect day out for families and those seeking some space from the urban frazzle. The forest covers 1,205h and is crisscrossed with trails that are ideal for cyclists and walkers. The southern tip of the forest contains the highlight in the Arturówek Recreational Complex, packed with attractions. The area contains large ponds – one with a public beach where you can go swimming, and a second where you can rent kayaks and pedal boats. Adults have a tennis court and outdoor gym to 'play' in, while kids have several playgrounds, a ropes park and Łódź's only public outdoor water park. Staying longer is no problem with gastronomy points, hotels and a campground available for all.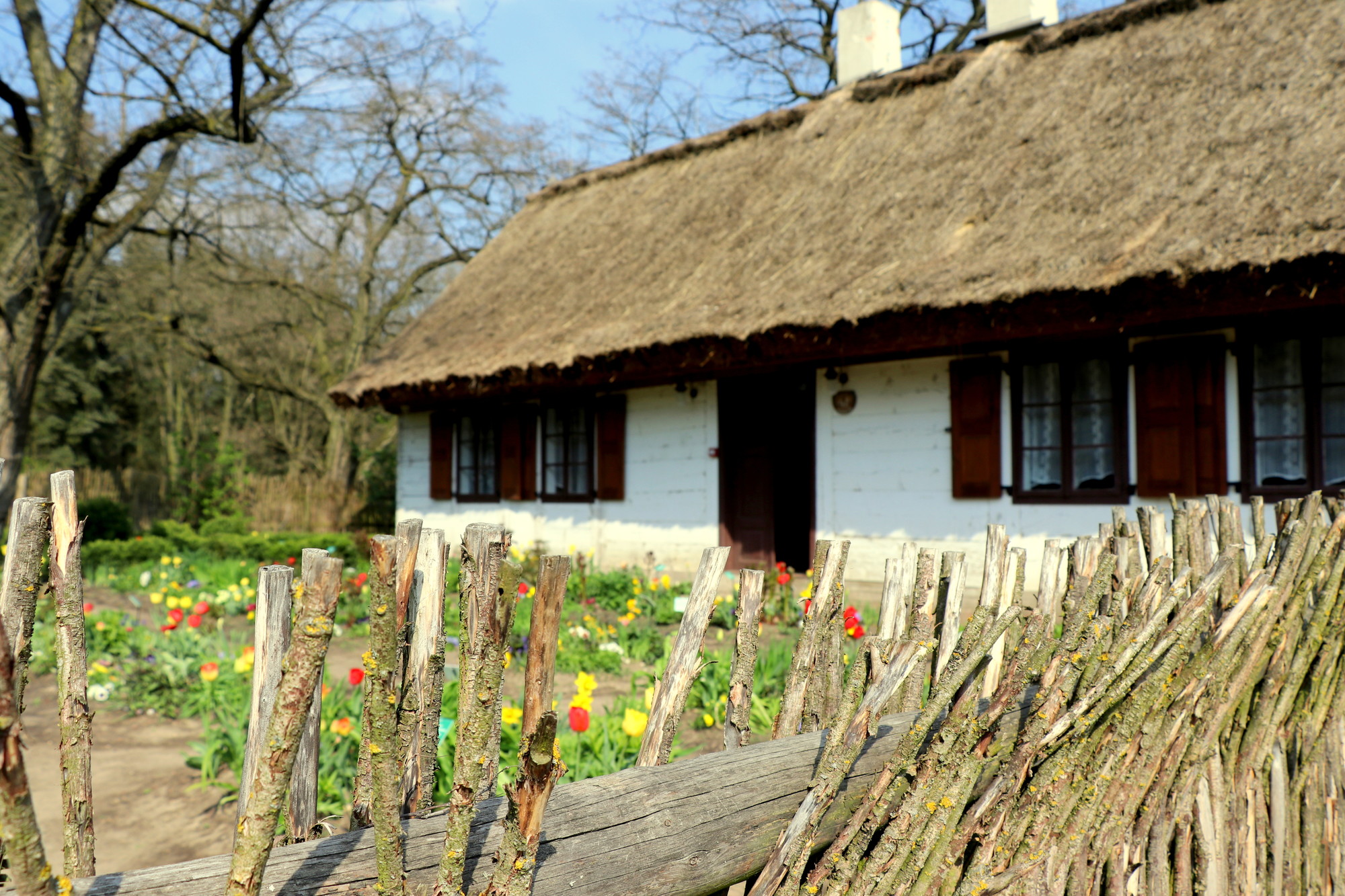 Further Information
Have we convinced you that Łódź is worth visiting? Let the city do the talking for itself. In addition to our site, you can use the Łódź Tourism Organisation's own website - www.lodz.travel - to get inspired and plan your time. Once you arrive, make the Tourist Information centre at ul. Piotrkowska 28 your first stop, where the helpful folks on hand can answer any questions you have and offer friendly advice. When you inevitably fall in love with the city as we have, you can also pick up some great gifts and souvenirs related to the city, including hipster socks and shirts, and a range of items with nostalgic images of Miś Uszatek and other popular characters from Se-ma-for animation studio.