'Local is lekker (good)' as they say and we love supporting and promoting homegrown brands. If you are looking for gifts or souvenirs with a uniquely local flavour, here are our favourite 20 picks. 

1.Notebooks and photo frames from iwasshot in Joburg :)
'From the streets of Joburg to the streets of the world' is the tagline of this innovative studio. This physical and online store is an outlet for former street kids who receive photography training through the I Was Shot Foundation. I was shot in Joburg :) provides a platform for young men to gain skills and access to opportunities previously thought beyond their reach. It's also one of our favourite uniquely Joburg gift stores, producing a range of products that include mounted canvases of their unique urban photographs, T-shirts, notebooks, cushions, photo frames and great corporate gifts.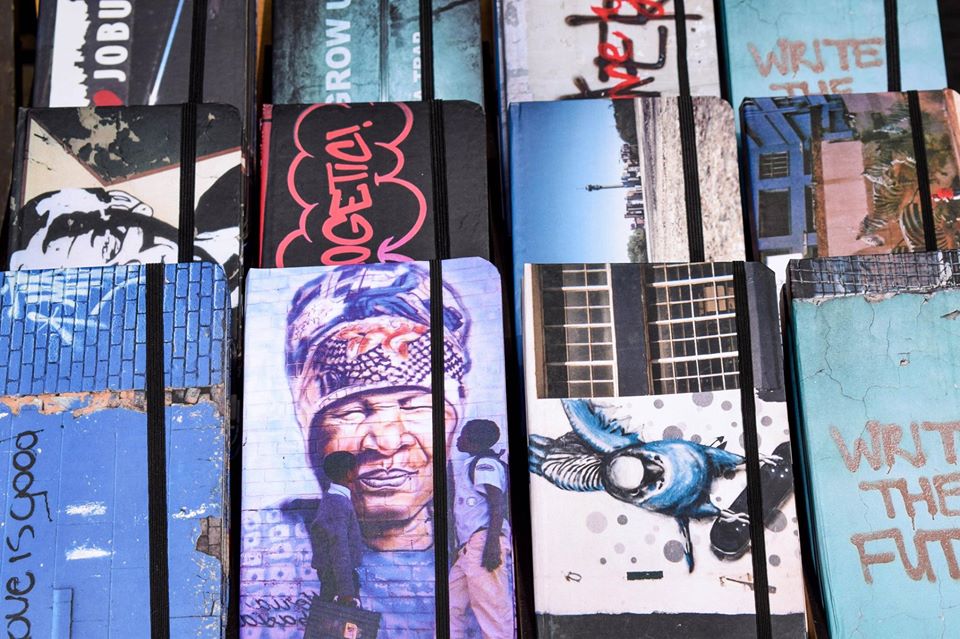 2. Contemporary African crafts and fine ceramics from Kim Sacks Gallery
​​​​​​Danish-trained ceramist Kim Sacks stocks collectable ceramic pieces, produced through artistic collaborations, in her Moorish-styled gallery conveniently located along Parkwood's Art Gallery Row. Here you'll also find baskets, wood carvings, textiles and beadwork (look out specifically for irresistible Marigold Beads), items from tribal art to contemporary museum-quality handmade objects that span rural and urban makers.

3. Handbags from Via La Moda
This local design label offers an array of finely crafted handbags and other leather accessories in a glorious arrangement of vibrant colours, shapes and textures. Already a favourite among Joburg's luxury set, each Via La Moda handbag is handmade with care and precision and stitched in the pristine Joburg workshop adjacent to their impressive showroom, overseen by Austrian-born designer Hanspeter Winklmayr. Priding themselves in producing unique designs, which are frequently updated, many pieces of Via La Moda's bags are collector's items, making it a perfect gift for the fussiest fashionista.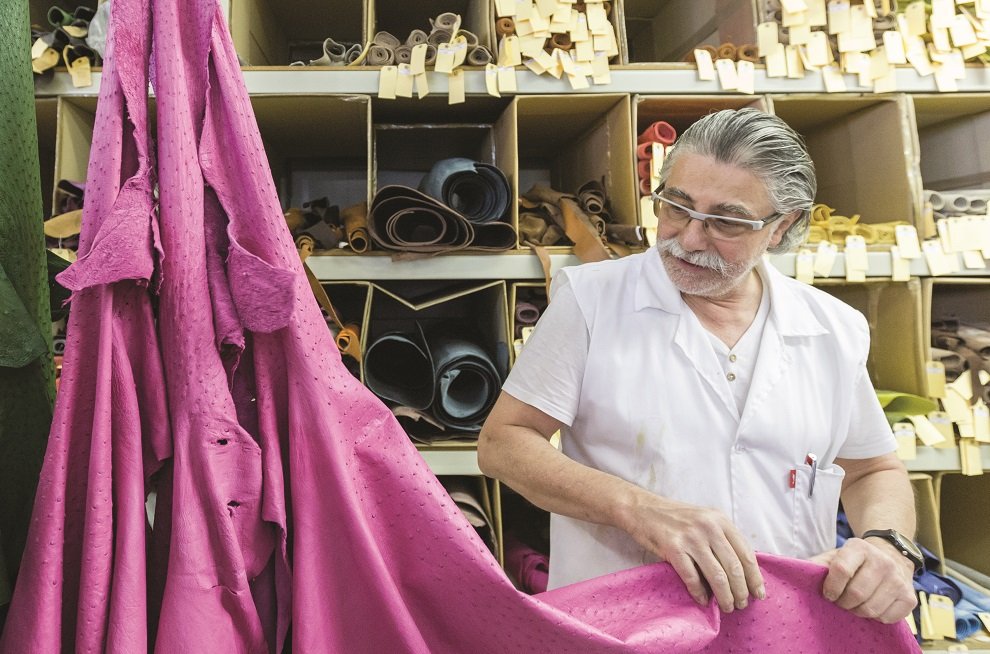 4. Locally roasted coffee
In Joburg coffee is not just a drink, it's a lifestyle. Shop for single origin unblended coffee from Rwanda, Tanzania, Ethiopia and Kenya at Bean There, South Africa's first roaster of Certified Fairtrade coffee, while savouring the heavenly smell as the beans are roasted onsite at their 44 Stanley coffee shop and roastery. Meanwhile, for the hipster coffee drinker you can't get much better than a neatly packaged box of one of Father Coffee's signature blends, available at their Rosebank and Braamfontein coffee shops.

5. Joburg craft gin and wine 
First came artisan coffees, then came craft beers and now South Africa is awash with craft gins with interesting new labels appearing all the time. Of course we suggest finding something local to gift and Joburg has plenty of good distilleries to choose from. Our favourites include Time Anchor Distillery, whose colourful Mirari range magically changes colour when you add tonic, The Ginologist based in the 1 Fox Precinct and Primal Spirits who have a distillery at Victoria Yards. Primal Spirits Distillery offers super-luxury gift boxes filled with their gins plus tonic that can be delivered to a Joburg address. Forget the Cape winelands, nestled in the middle of suburbia is Joburg's very first winery Gerakaris Family Wines, situated in the delightful REEA Foundation urban farm in Craighall. Visit the on-site tasting room to sample Gerakaris' syrah and two chenin blancs and choose a bottle or two for an unusual local gift.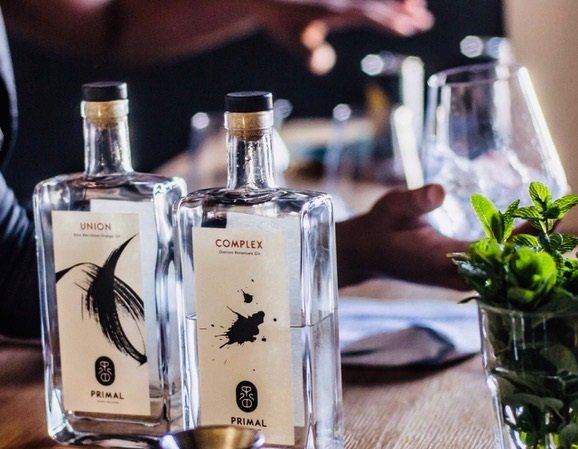 6. African fabrics from Makotis
Makotis (meaning 'bride' or daughter-in-law in Zulu) is one of the largest retailers of African traditional fabric in South Africa and is run by the Wadee family who have been selling traditional fabrics and bespoke garments in downtown Joburg since 1961. At the perennially busy shop at 112 Helen Joseph Street in the heart of Joburg's historic Fashion District, you can browse for different shweshwe fabric designs in the biggest range of colours and prints from Da Gama's original Three Cats Shweshwe label. There is also a wide range of other traditional African fabrics including those from the Zulu, Tsonga, Xhosa, Sepedi and Venda traditions as well as typical Basotho blankets.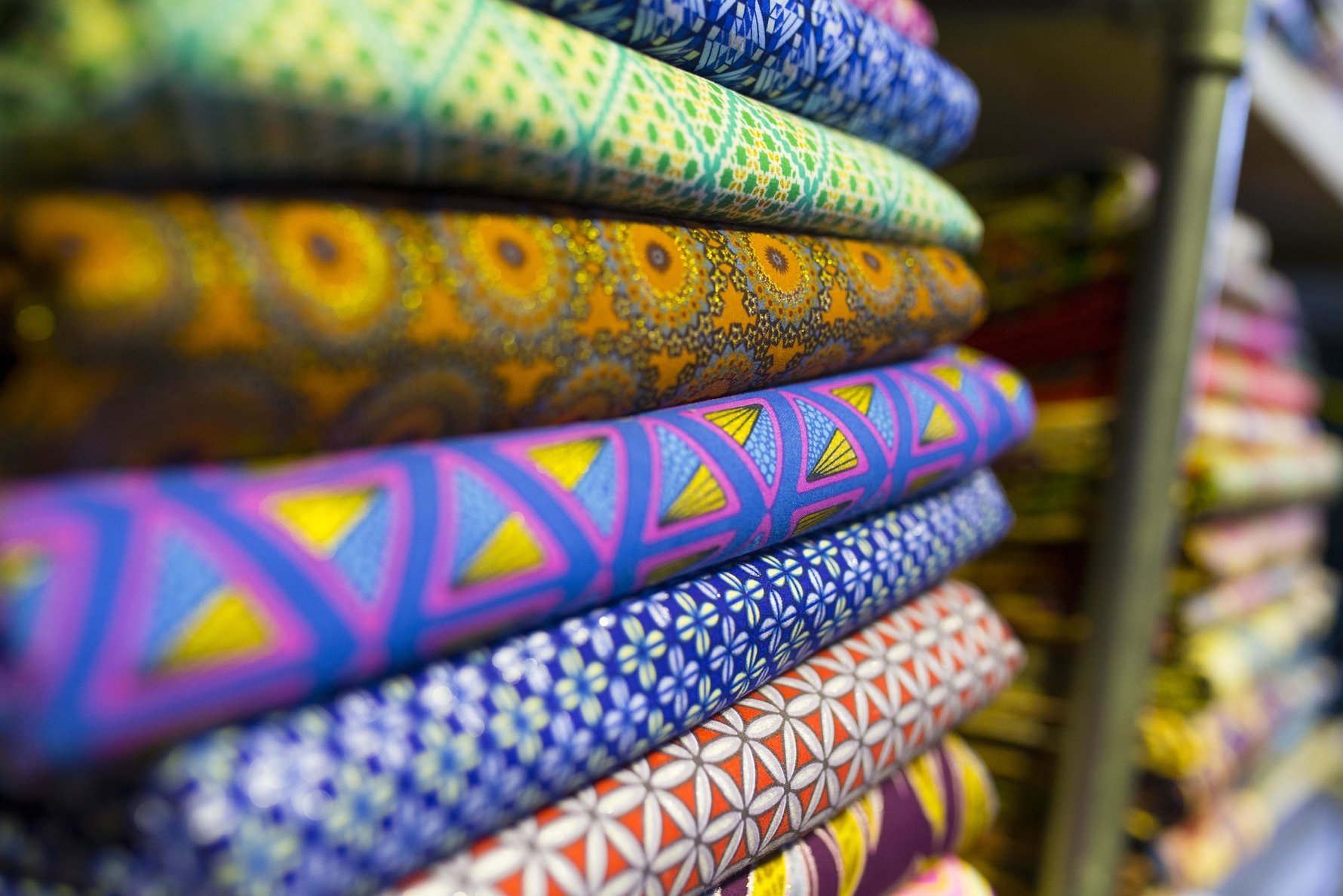 7. Handmade chocolates from Chocoloza
Whether it's a birthday, Christmas, baby shower or anniversary present, a box of the best handmade Belgian chocolates from Chocoloza can never fail to impress. Trained in Belgium, chocolatier Vicky Bain's chocolates are made using only the finest ingredients and she likes to experiment with flavours meaning that every season there are always new and unusual varieties to try. Visit their store at 44 Stanley and mix and match from more than a dozen flavours. Sampling them yourself before you choose what to gift is all part of the fun!

8. Collectable coins from the South African Mint
If you are looking for a uniquely South African and limited edition gift check out the South African Mint's remarkable collection of special collectable coins that celebrate South African history, achievements, flora, fauna and prominent personalities. New coins are released every few months and it's possible to buy complete sets as well as individual coins.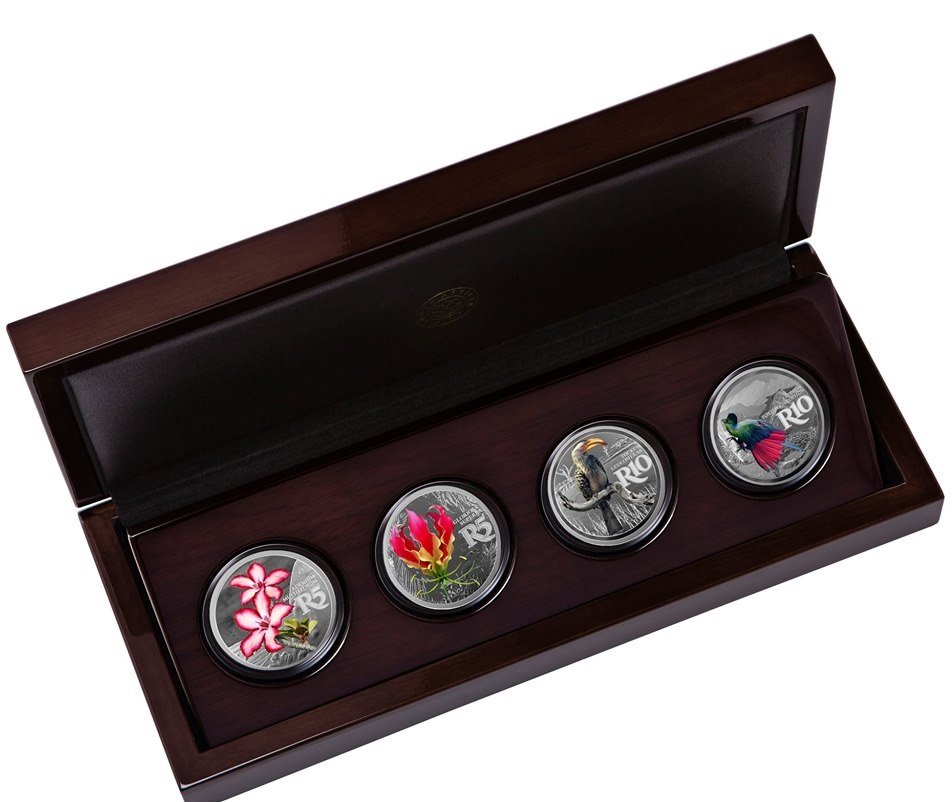 9. Vinyl records from Mr Vinyl
Browse for the biggest selection of new and pre-loved vinyl records across all genres, including rare and collectable items, or just hang out on the plush sofa and enjoy the music at what we think is Joburg's coolest record store, Mr Vinyl, located at 44 Stanley. There's a large selection of new and limited-edition records (neatly sealed and in mint condition) covering everything from metal to house, jazz and classical including a great range of records by local musicians.

10. Joburg themed T-shirts and homeware from Love Jozi
This innovative South African T-shirt and design company mixes urban fashion with social consciousness, finding design inspiration in optimism about the rise of Joburg as a world city. Been there, done that, got the T-shirt. As well as their iconic Joburg T-shirts, Love Jozi also produce a fantastic range of homeware such as candles, mugs, key racks and posters, emblazoned with graphic designs that reference Joburg's streets and skyline.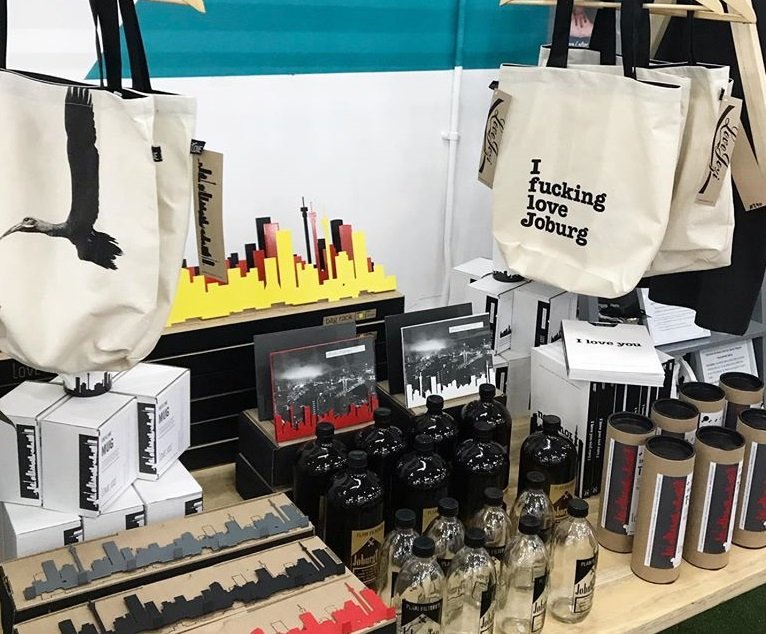 11. Jeans by Tshepo the Jeanmaker
Quickly becoming the go-to denim brand for celebrities, fans of Tshepo Mohlala's self-titled denim brand Tshepo The Jean Maker, based in the Victoria Yards complex in east Joburg, include business mogul Sibusiso Mahone and model and entrepreneur Maps Maponyane. Some of Tshepo's most popular designs include the slick Presidential Slim Fit jeans and his denim dungarees and shirts, all of which come with Tshepo's distinctive crown logo. Even the Duchess of Sussex, Meghan Markle, owns a pair.

12. Quirky homeware by Rialheim
Rialheim specialises in fun and functional ceramic design items that are uniquely South African, with an updated retro feel. Formerly in Linden, the studio's flagship store is now at Rand Steam, a boutique shopping centre that has beautifully reimagined the site of the historic Rand Steam laundries, mixing a uniquely Joburg heritage with cool fashion, decor and design stores, and friendly cafes and restaurants.  We love the statement plates, bowls and platters which come variously shaped as skulls or hippos, or embellished with whimsical elephants or piglets, as well as their elegant vases, table lamps (the French bulldog which carries the lamp cable in its mouth is particularly adorable) and the beautiful little plant pots that have the power to transform any humble balcony garden.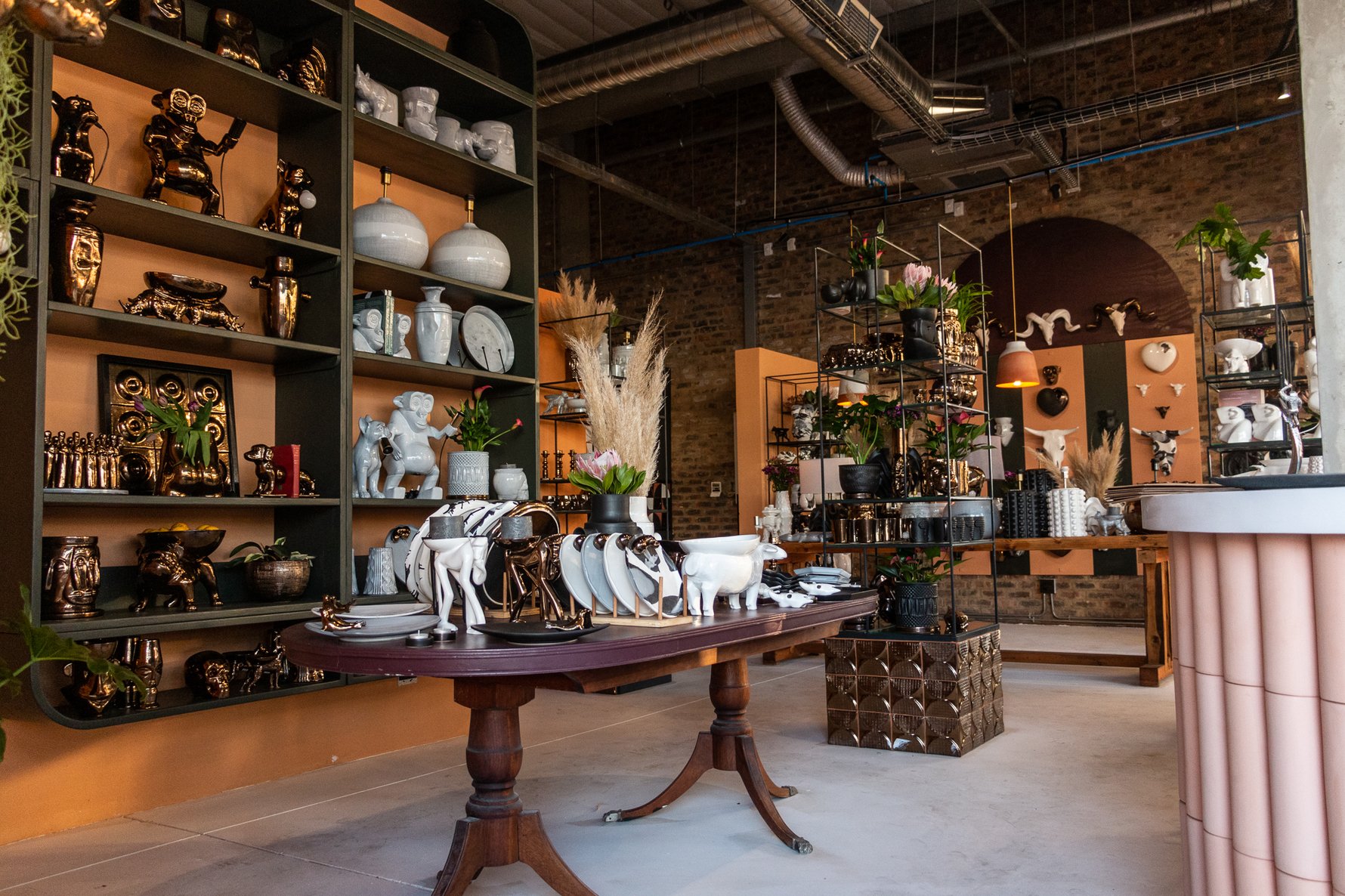 13. Fine art prints from David Krut Projects
Printmakers David Krut Projects have their impressive workshop at Arts on Main in Maboneng where they specialise in the techniques of intaglio, relief and monotype printing for local and international artists, including William Kentridge whose art studio is just a few doors away. Alongside the workshop there is also a gallery space and bookshop selling a unique and hand-selected range of exquisite local and imported art books as well as titles published by David Krut Projects. David Krut Projects also has a gallery and bookstore on Jan Smuts Avenue in Parkwood where you can browse for unique prints, paintings and books.

14. Backpacks by Interfool Supply
Started in 2004 by three friends and skateboarders Allan Huang, Cary Sung and the enigmatically named Mr Chan, Interfool Supply was born when the friends decided to pool resources and, as they put it, "play the fool." Their Arts On Main showroom in Maboneng is the place to find the coolest travel gear, from backpacks to laptop cases. The designs are contemporary and cutting edge with distinctive styles that will fit in as easily in the office as they do on the street.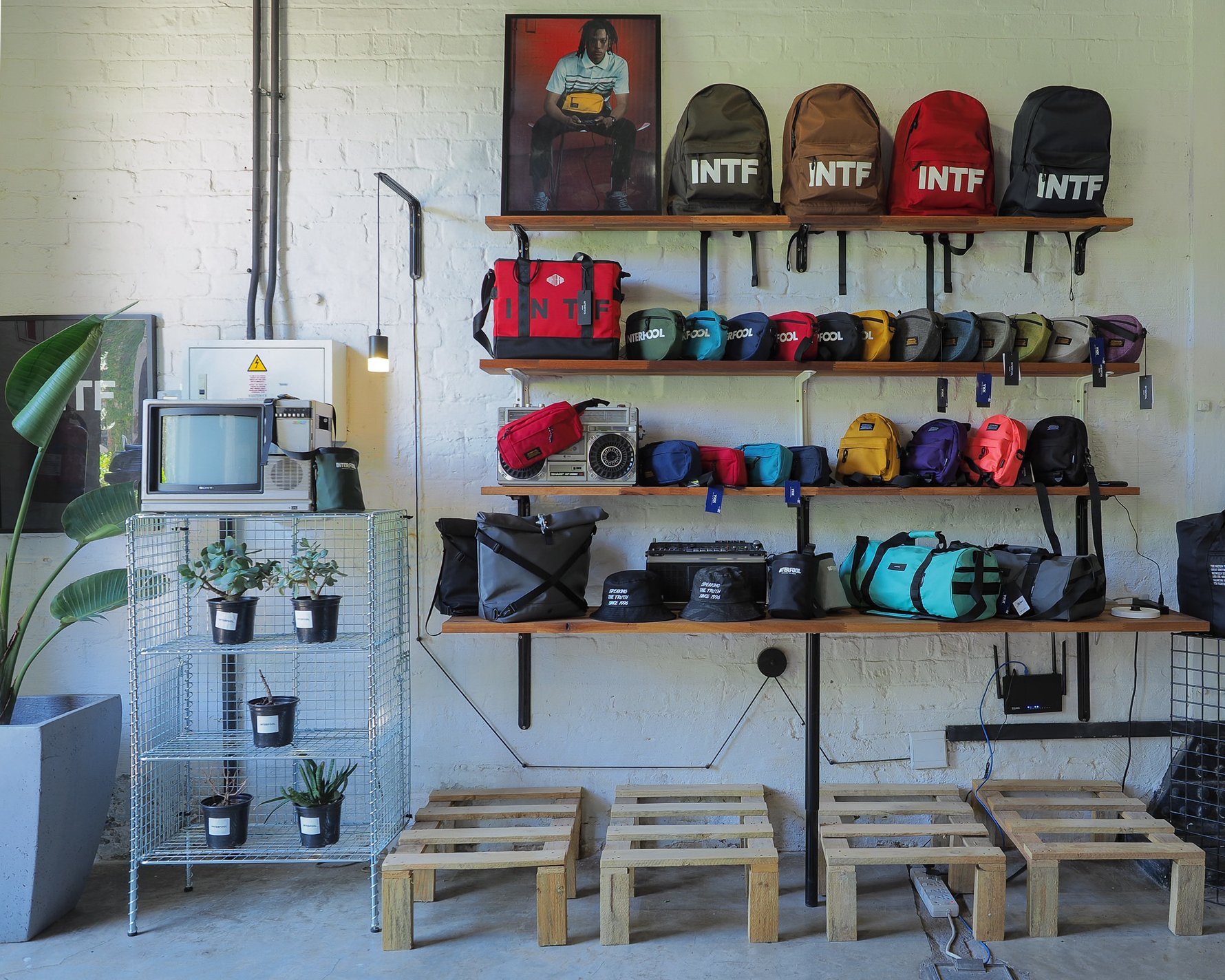 15. Hats by Simon & Mary
This is the hat brand of choice for the hippest kids in town, created by the bearded Dean Pozniak, whose family has been in the millinery business for more than three generations, since 1935. Today the most popular style is the Catherine, made using machinery from the 1960s and inspired by classic styling from a time when you were naked without a fine hat on your head. Simon & Mary don't have their own store although you can find their millinery on sale at various boutiques around Joburg, including the gift store Deer Design at The Zone@Rosebank.

16. Colourful souvenirs from the Rosebank Art & Craft Market
Probably Johannesburg's largest and most well-known craft market, this is a one-stop spot for all your African souvenir needs, from impressive life-size beaded sculptures to must-have wooden carved giraffes. With traders stores from across the continent you can find the widest range of hand-crafted items such as carved wooden chests, colourful paintings, West African masks, local fabrics, those quintessential Big Five figurines, handbags, leatherware and brightly coloured Afro-chic fashion. For African souvenir shopping, you won't find a better market in Johannesburg.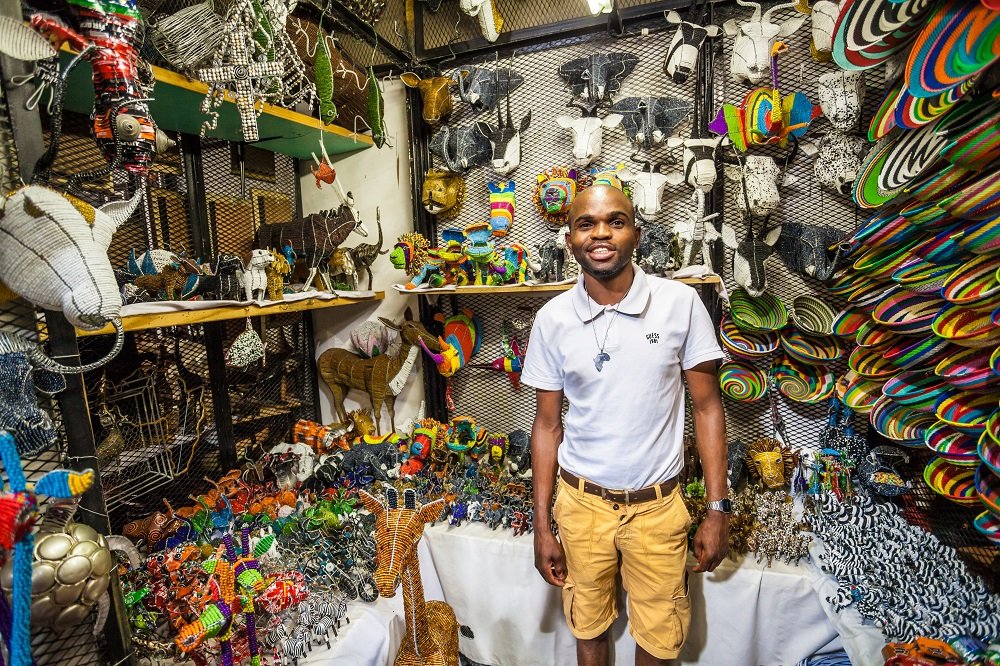 17. Statement headscarves from Kwantu Afrocentric Originals
Channel your fiercest Winnie Mandela with colourful statement headscarves from Kwantu Afrocentric Originals at Oriental Plaza in Fordsburg.  Founded by spoken word poet Jessica Mbangeni, every headscarf is larger-than-life following the Xhosa tradition that the headscarf is a woman's crown. Choose between slightly smaller styles for a more understated effect or go the full mile with a colourful, beaded headscarf. Kwantu Afrocentric Originals also produce a wide range of elaborate beaded jewellery designs, available in almost every possible combination of colours.

18. Eco-conscious sustainable fashion from Bryanston Organic Market
If you are looking for beautifully made clothing that is designed to last and is produced with sustainability in mind, Bryanston Organic Market is a good place to start. The weekly market, open on Thursdays and Saturdays, has been championing organic living for more than 40 years and boast a wide selection of homegrown fashion brands. Among our favourites are Greyloerie Creations, Katharina Alexandra van der Walt's fun hand-printed limited-edition T-shirt range whose designs take local flora and fauna as inspiration, and Ann Mack Eco's all-natural ethically sourced Basotho wool blankets and accessories, mohair scarves and shawls and organic silk accessories.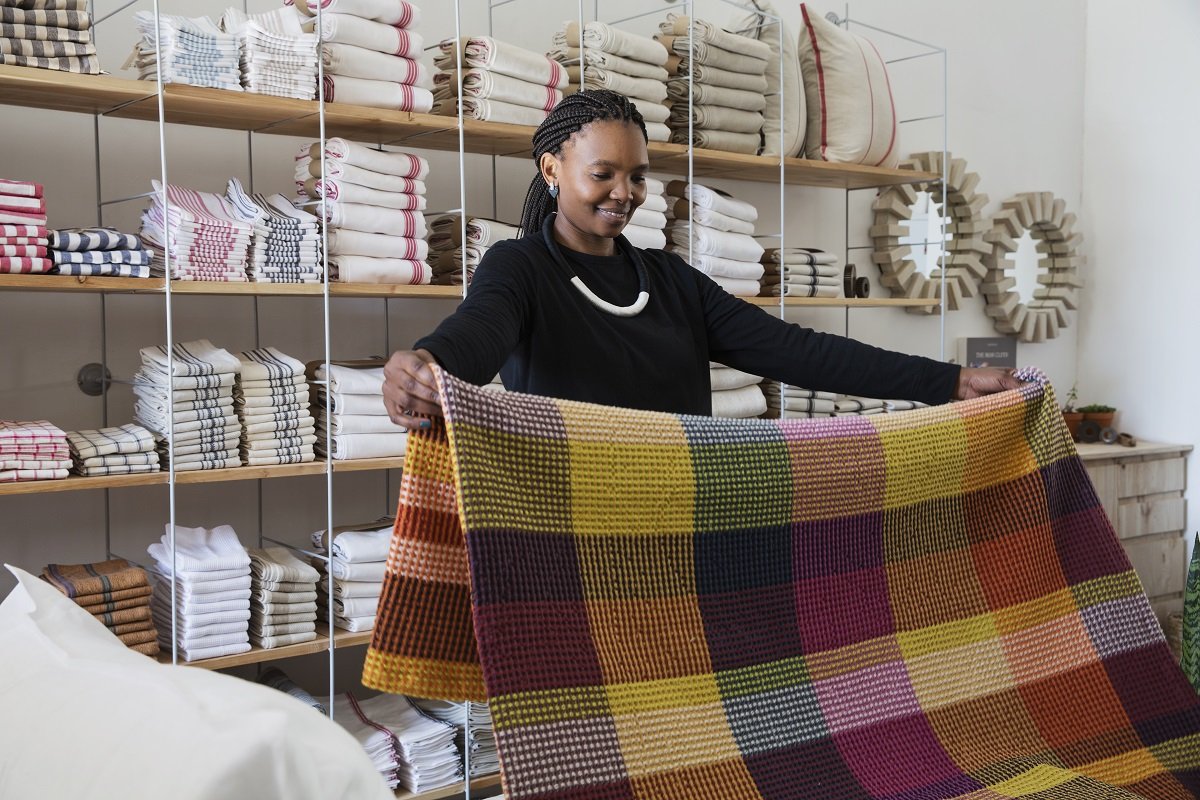 19. Luxurious linens from Mungo Designs
Started by Master Weaver Stuart Holding in 1998, Mungo Designs features an exquisite range of natural fibre woven textiles, all locally milled in Plettenberg Bay, which make great gifts loved for their balance of contemporary design and traditional weaving techniques. Passionate about preserving the traditional art of weaving everything is made using only repurposed and antique looms. You'll struggle to find more beautiful blankets, throws and 100% linen bedding and bedcovers than those made by Mungo. The label is also renowed for their signature flat weave towels which come in a range of geometric designs. For taking to the beach the light kikoi style towels, available in a variety of colours, are super versatile and can double as a sarong, picnic blanket, dress or headwrap.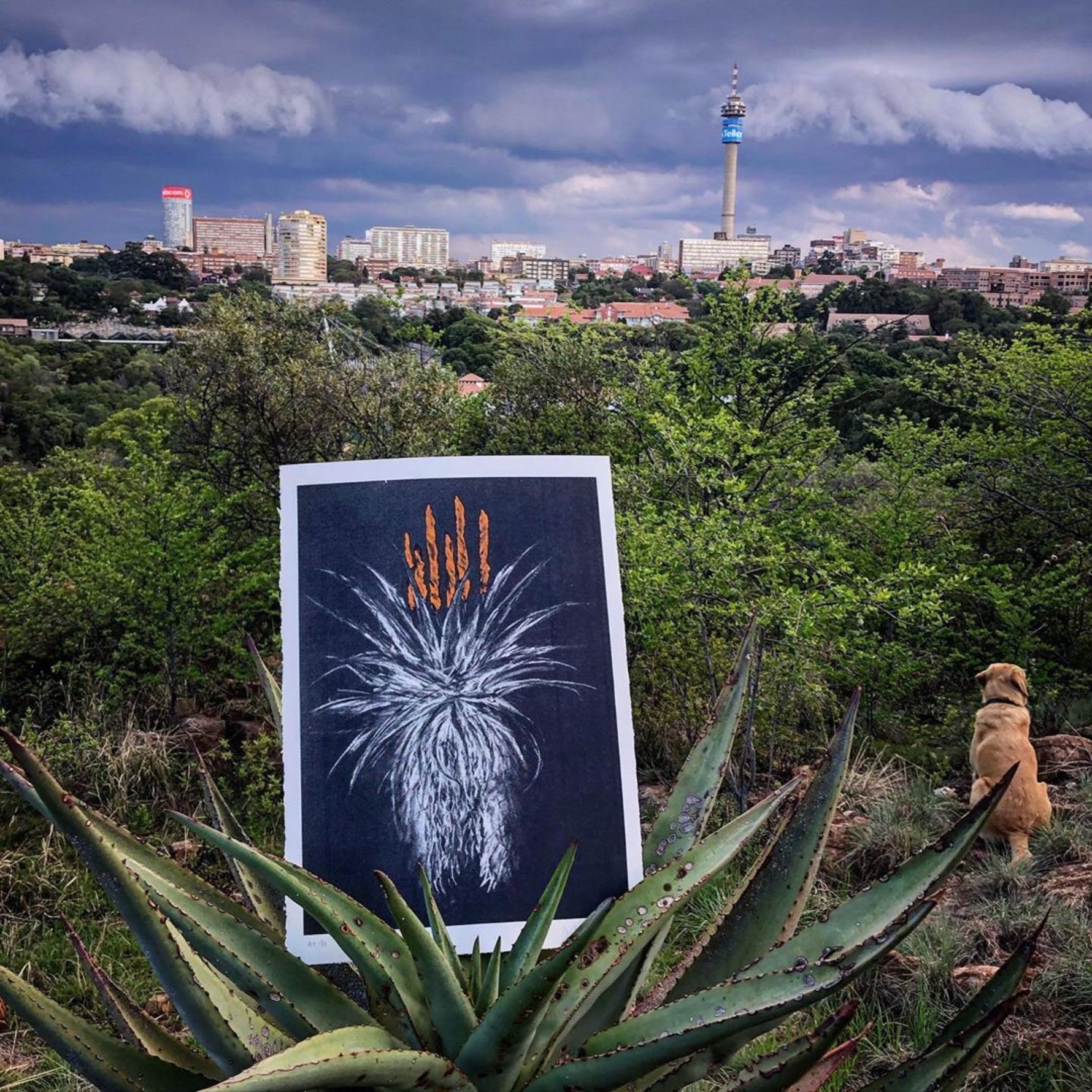 20. An art print to support Joburg's historic park The Wilds
We love the idea of giving back while you spend and if you do too we have found this season's perfect gift – artist James Delaney who has made it his mission to restore this 40 acre parkland has created a crowd-funding campaign to raise funds for further projects to maintain and improve what is one of Joburg's best public spaces. Start with R300 and fund an indigenous succulent or tree to be planted on your behalf or select from a range of limited edition prints by the artist. There is even the opportunity to donate a memorial drinking fountain in the name of a loved one. See https://www.thundafund.com/project/thewilds2020