There are few places where it's easier to get 'off the beaten path,' as they say, than in Warsaw.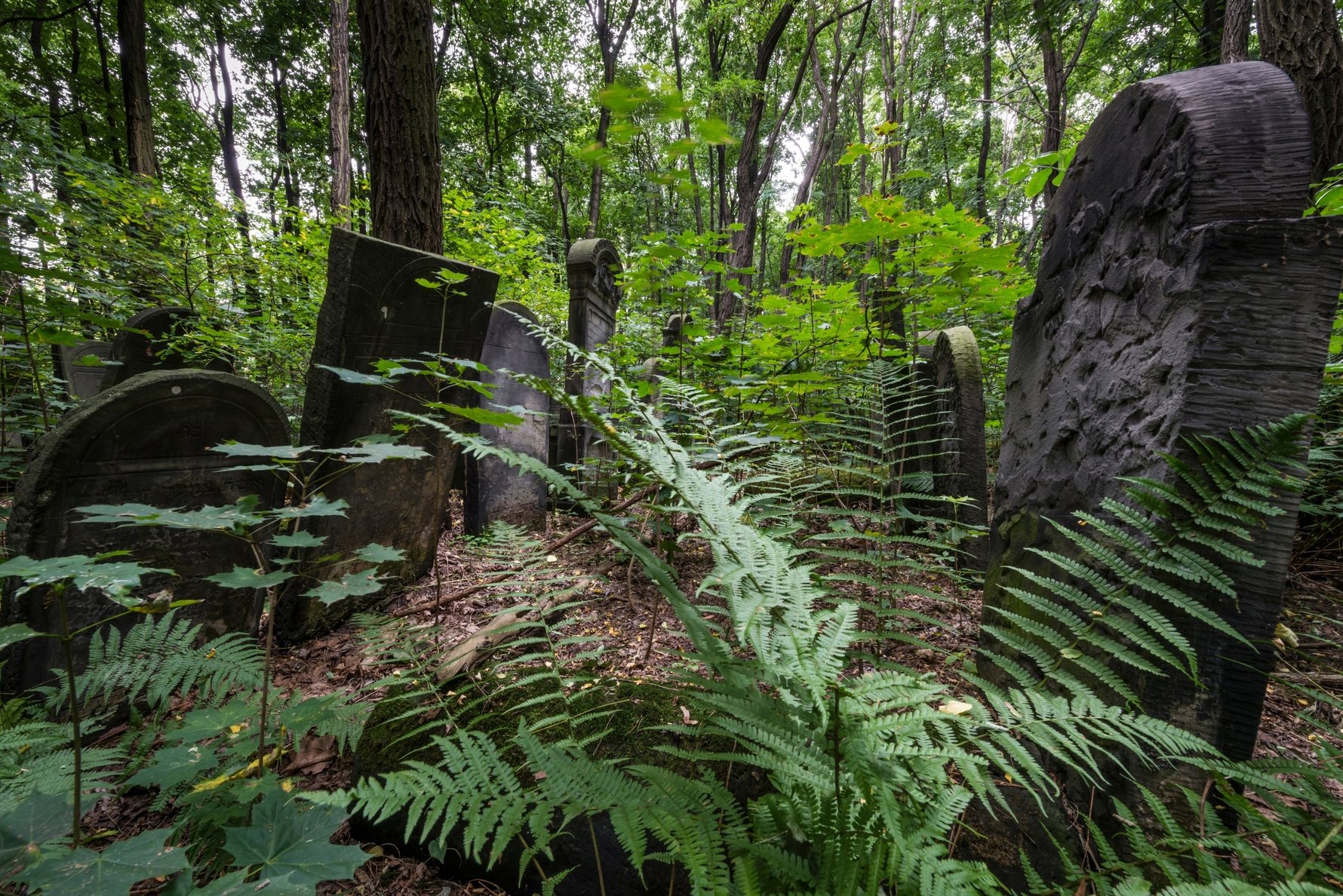 The Polish capital's World War II obliteration, sprawling redevelopment in the post-war era and sheer size and scope today have resulted in the city's 'places of interest' being quite spread out, but also hidden all around in plain sight. Unlike Kraków, Gdańsk, Wrocław and other Polish cities with compact historical centres, Warsaw's well-travelled 'tourist trail' is not that obvious and essentially limited to its modestly-sized Old Town, the northern section of its 'Royal Route' along ul. Krakowskie Przedmieście and ul. Nowy Świat, and part of the west riverbank near Copernicus Science Centre. Beyond those areas, you're basically off the beaten path, and even in those areas, getting away from the crowds and discovering something unexpected is often as easy as ducking into a courtyard or onto a sidestreet. As a result, it's not difficult to immerse yourself amongst locals in Warsaw. In fact, this ability to be a tourist without necessarily feeling like one is one of the city's most appealing aspects for visitors.
If you're looking for alternative activities or offbeat places to visit, you'll certainly find no shortage in the Polish capital, both in the city centre and outlying suburbs. Read on and follow the linked venues for plenty of options to put on your alternative Warsaw itinerary - one we're confident most locals will be impressed by and forced to admit they haven't completed themselves. Go forth, go far and gain favour, intrepid one. Warsaw lays itself bare before you!
 
Warsaw Fortress (Twierzda Warszawa) was a system of military fortifications built under Russian rule in the 19th century, most of which still exist throughout the city today in various states of decay or renewal. The largest part of the fort system, and first to be built, is known as the Warsaw Citadel, and lies along the river just a bit further north than the well-trafficked boulevards along Warsaw's Multimedia Fountain.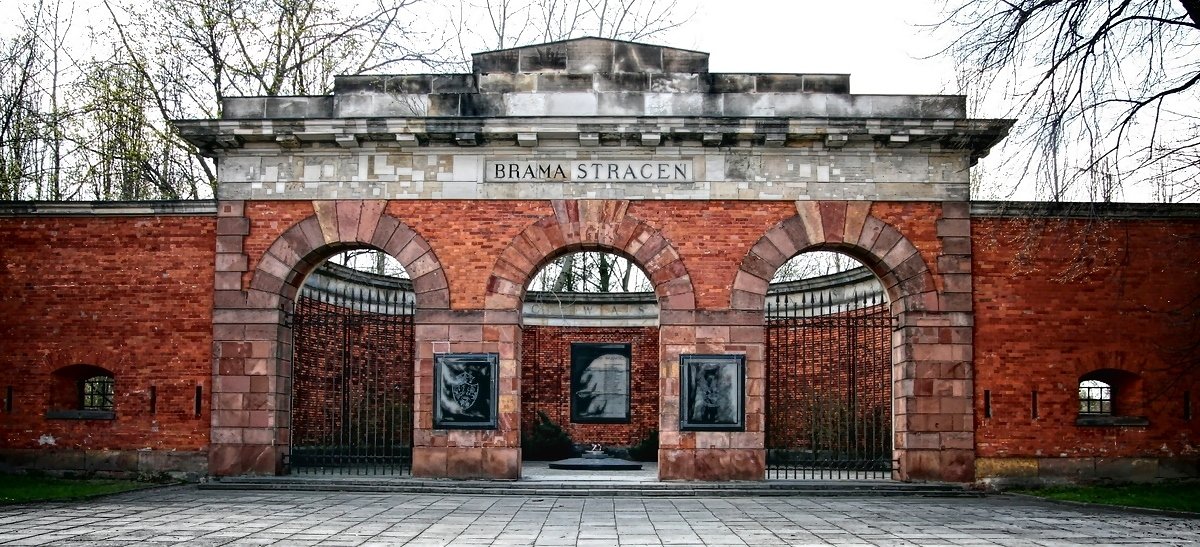 Built just after the November Insurrection of 1830, unlike most fortresses, the main purpose of the Warsaw Citadel was not to protect the city from outside invaders, but to hold a garrison of Russian soldiers that would be ready to squash any sort of Polish political uprising coming from within Warsaw. The fort never saw any true action in WWI and became an infamous political prison during and after WWII. Today the monumental red brick fortifications house several museums and galleries, including the Katyń Museum (in the southern end) and the Museum of the 10th Pavilion (in the northern end). The latter is a branch of the Museum of Independence and probably your best bet for seeing the interior of the complex, including tunnels, prison cells, the prisoner yard and execution sites, as well as plenty of paintings, artefacts, munitions and museum exhibits.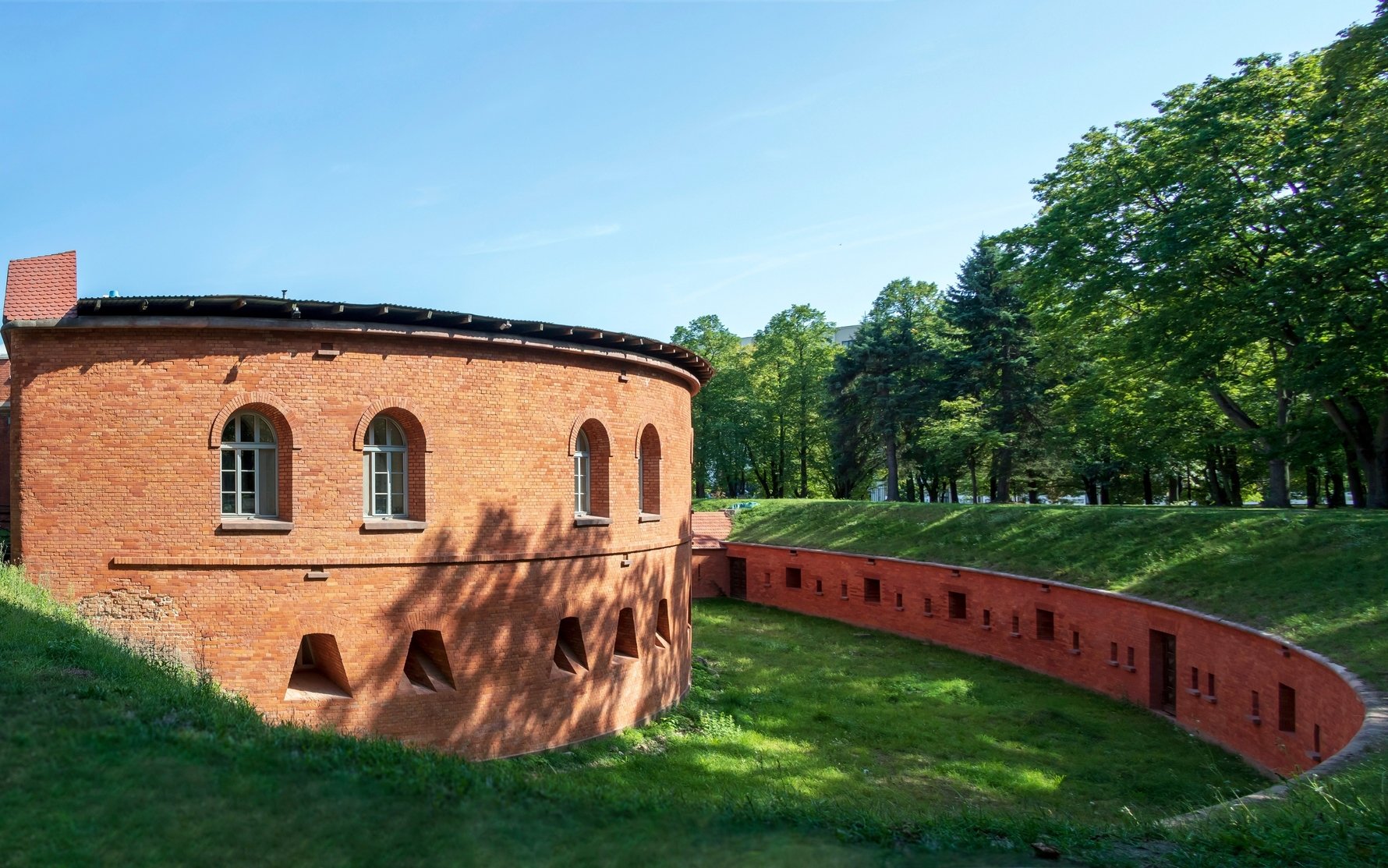 From the north end of ul. Freta - a pedestrianised street that's popular with tourists, a five-minute walk ul. Zakroczymska leads you to two smaller auxiliary forts: Fort Legionów and Fort Traugutta. Both have been well-preserved and are today in the hands of private investors; while Fort Traugutta is in the midst of redevelopment, Fort Legionów has been renovated and turned into Forteca - a venue mostly used for private events, but which also hosts a lovely farmers' market on Wednesdays (08:00-14:00). Another 5mins on foot from there and you're at the entrance of the Warsaw Citadel and Katyń Museum, making this a very easy detour to do from popular sightseeing routes.
 

Fancy farmers' markets are great and all, but what about an old school Polish flea market? You know, the kind Warsaw was famous for in the early post-communist days, when the city's largest stadium was more useful for the sale of black market goods than sports showcases? Although Warsaw's epic market at Stadion Dziesięciolecia was demolished to make way for today's National Stadium, its spirit of haggle-friendly, cash-only commerce still lives on in certain quarters. If you love a local market, Hala Mirowska is certainly worth checking out and has hardly changed in decades.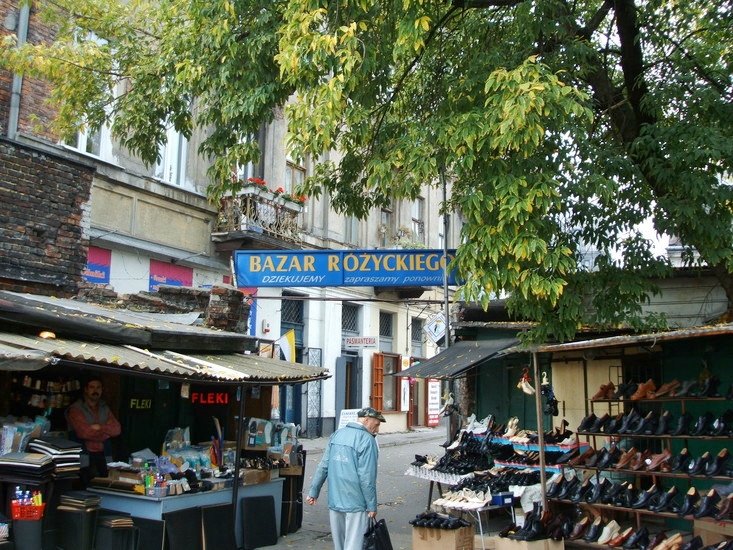 Praga's Różycki Bazaar is also good incentive to get over to the district most guides (including this one) regard as Warsaw's most alternative district. Just off the neighbourhood's main street, this daily outdoor market has cleaned up in recent years, but still offers dozens of stalls selling everything under the sun, plus an insightful sociological profile of the local population.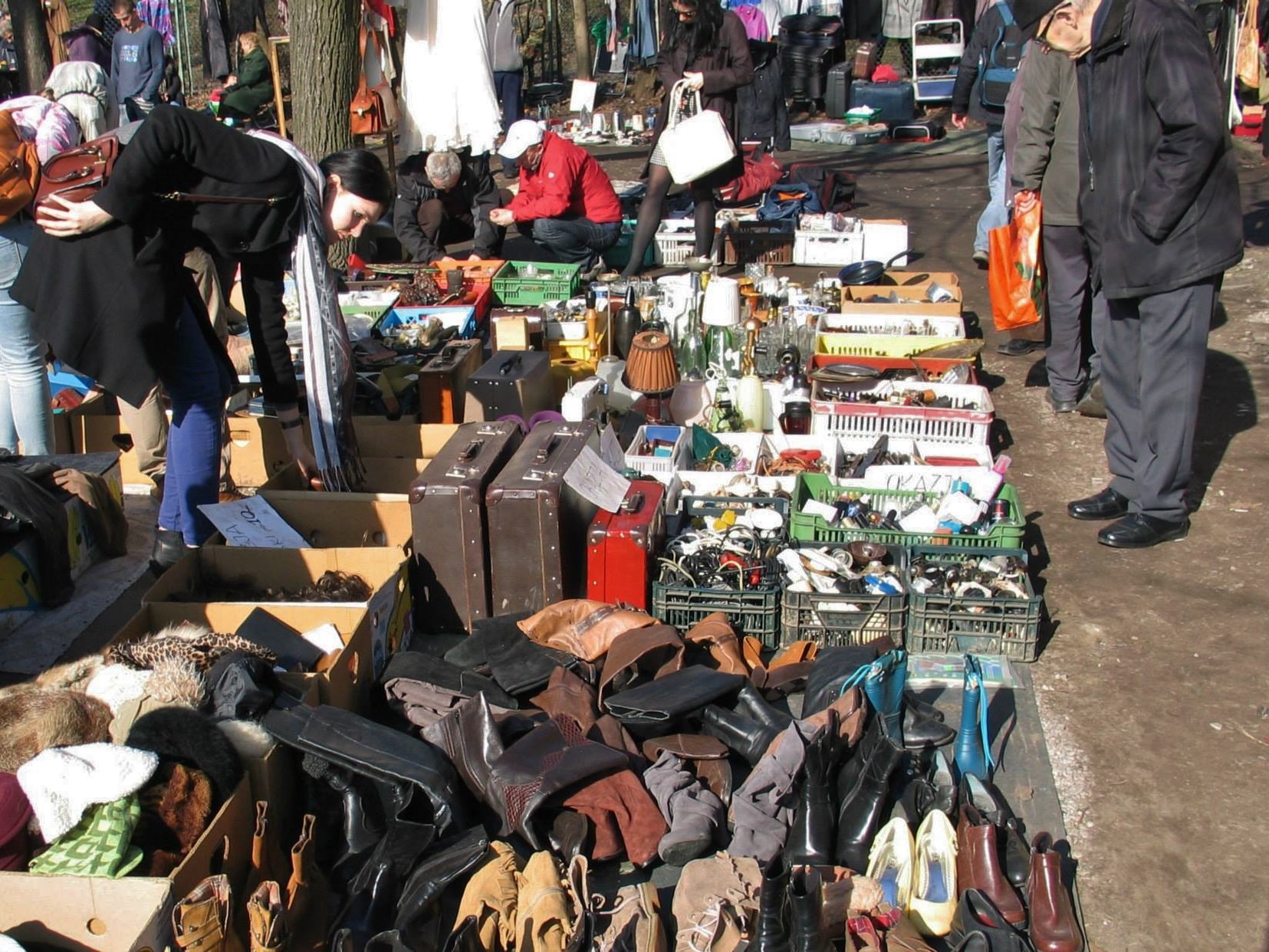 To really get the full-blown effect of Warsaw's most bizarre bazaars, however, you'll have to head to the western suburbs. The Olimpia Bazaar in Moczydło Park is open daily, but on Sundays it blows up into a sprawling outdoor flea market where locals sell random stuff they brought from their homes for beer money. The Koło Bazaar is Europe's largest outdoor antiques market - the kind of place where you can buy old cameras, comics or coins for cheap, or spend 10,000zł on an oriental carpet; the best time to visit is Satorday or Sunday before 14:00. All of these markets have their charms and make for an adventurous outing. You never know what you'll leave with.
  Those travelling by train may notice the massive, round, red brick towers just north of the tracks at Warszawa Zachodnia station. A favourite among photographers, trespassers and ruin fetishists, these industrial towers are 19th century gas storage tanks, part of the historic Warsaw Gasworks. There were once three such tanks, but they were bombed during World War II and the two that survived have basically been abandoned ever since. Known as the 'Wolskie Rotundy' and sometimes called the 'Warsaw Coliseum,' not long ago it was possible to get up close and even inside the tanks, but that's no longer the case. Currently these historic monuments are the subject of a legal battle between the city and private investors, with it looking increasingly like they will be redeveloped by the latter into a private cultural space and may be open to the public in some form in the future. The buildings have also been recently renovated to ensure their structural integrity, though the windows remain smashed out.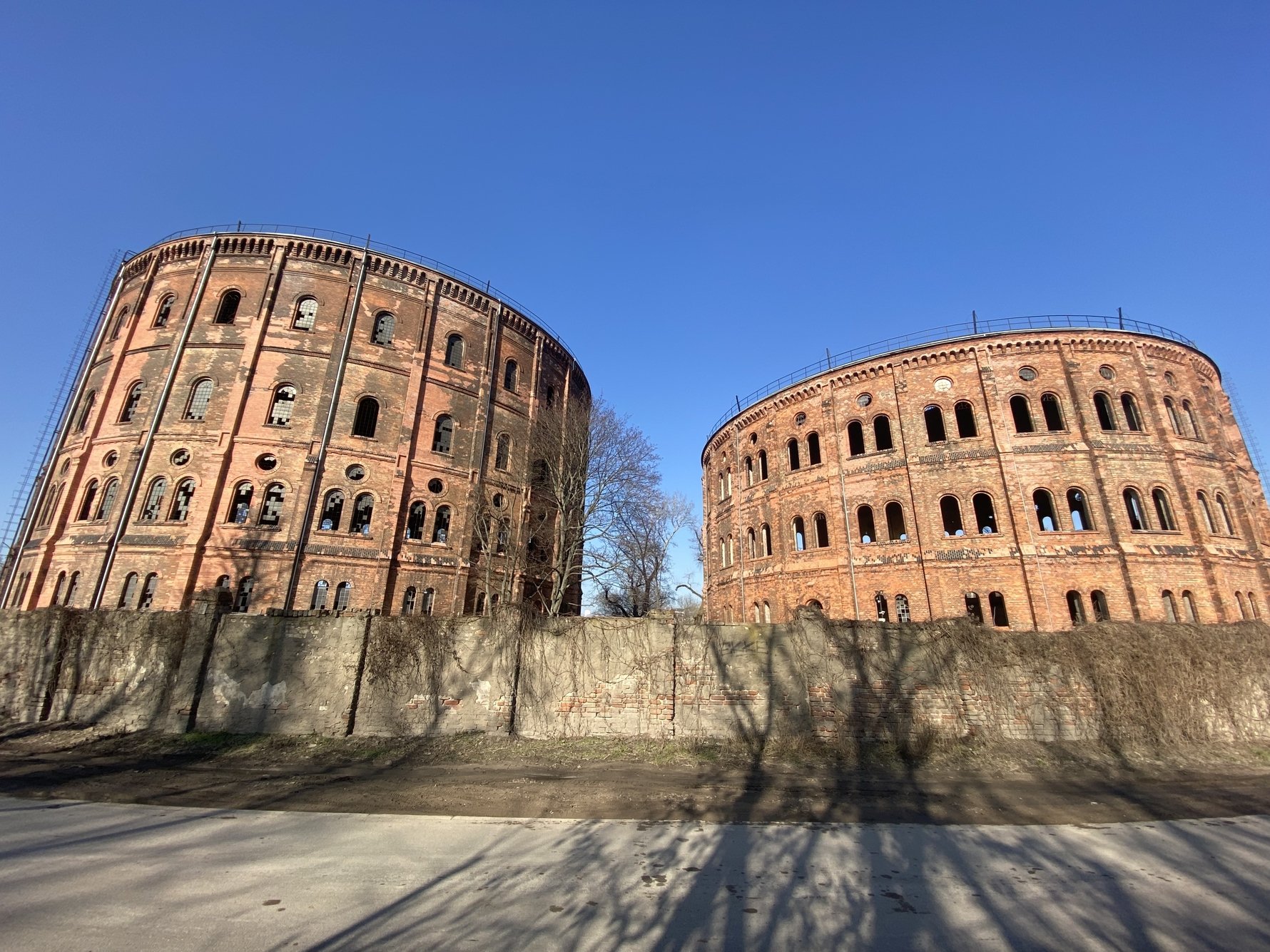 Although you can't access the gas towers at the moment, you can visit the Warsaw Gasworks Museum and historic complex they are part of. Full of hands-on exhibits, original artefacts and machinery, this niche museum takes you through the history of energy production from Polish hero Ignacy Łukasiewicz and the first gas lamps, to the modern era of natural gas. If you're a fan of industrial sites, you'll appreciate the restored 19th century buildings and original equipment while also learning about the site's history and the people that worked here. This one is so offbeat that individual visiting is limited to certain days and time slots, so check their website.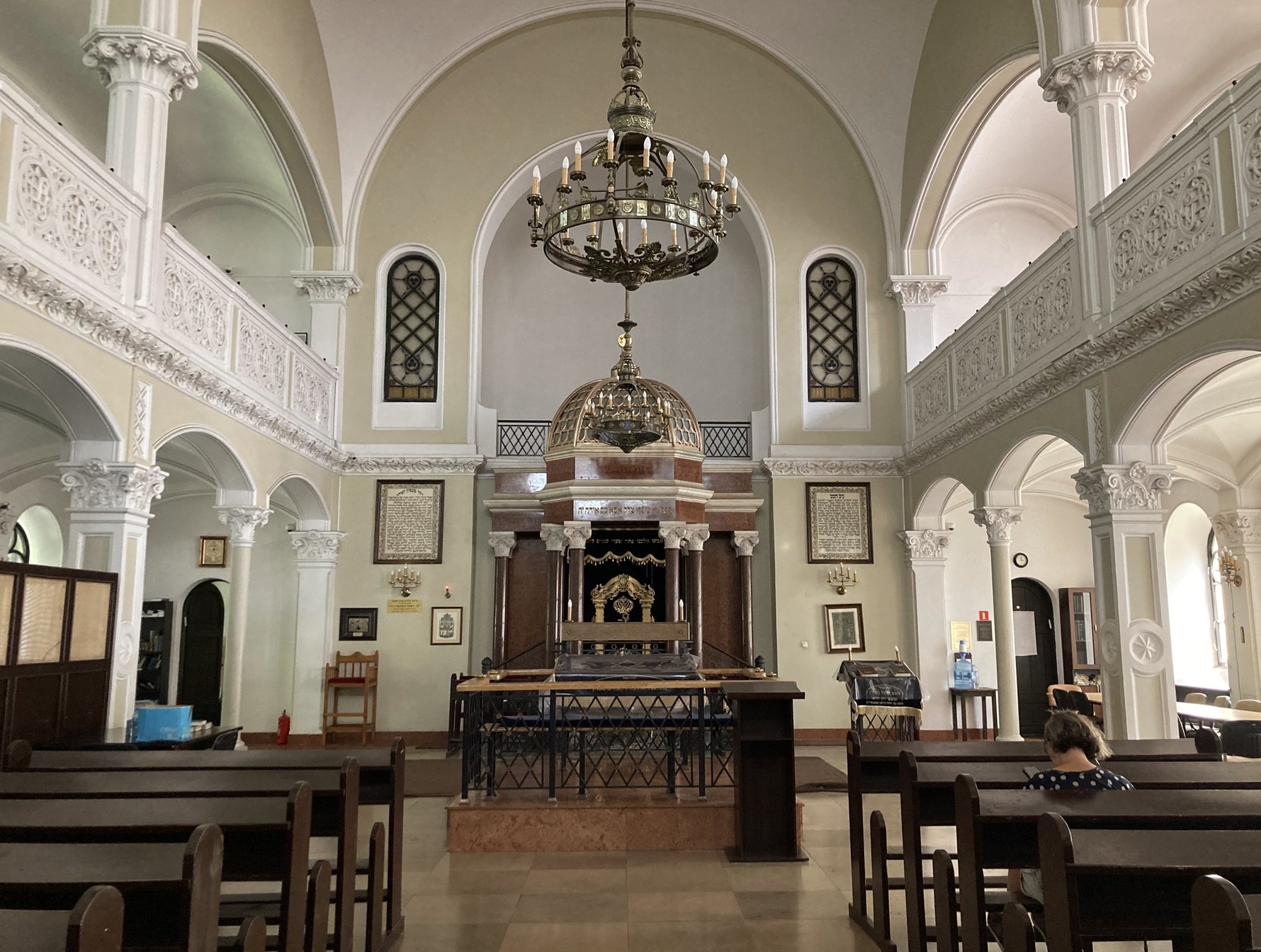 Despite being just off of Plac Grzybowski and nearby ul. Próżna - a street still associated with the Jewish Ghetto in Warsaw, Warsaw's only synagogue does indeed feel off the beaten path as it is discreetly hidden from view behind trees and an office building. A visit involves navigating several fences and feeling completely disoriented before finding that you are indeed in the right place. Perhaps this evasiveness played a role in Nożyk Synagogue avoiding demolition during World War II, though it didn't save all of its interiors from being destroyed.

Although perhaps not the most stunning synagogue in Poland, Nożyk Synagogue's Neo-Romanesque design has been beautifully restored and stands as a lovely (and rare) example of pre-war architecture in this part of town. Completed in 1902, the building is important for not only being the sole survivor of 400 Jewish places of worship on the city's West Bank, but for retaining its function and still serving as a place of daily worship for Warsaw's Jewish community today.
  A wander around Mirów and the former Warsaw Ghetto might bring you to this curbside attraction, if you even notice it, that is. Conceived as an art installation by Israeli writer Etgar Keret and local architect Jakub Szczęsny, this tiny 'house' is only 122cm at its widest, and 70cm at its most narrow point. Known as the Etgar Keret House, though the steel-framed construction is a functioning shelter, it is technically a temporary art piece, as no licence was granted to build it. When Keret is in town, he apparently stays here; the rest of the time it is used by other artists-in-residence.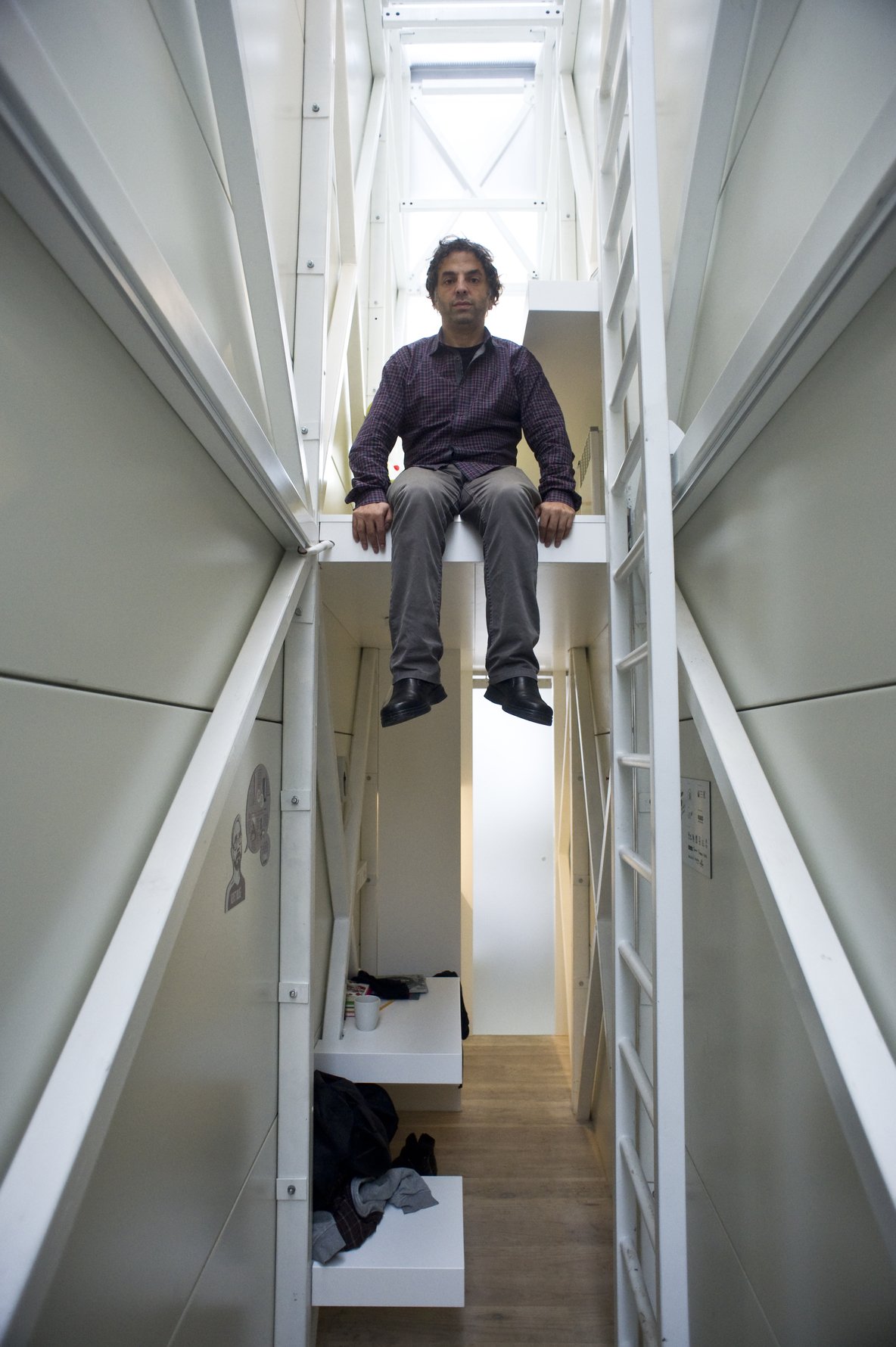 If we're being honest, this novelty isn't much to look at from the outside, and the interior is not currently available to visitors (though it once was and might be again). If you're here, however, you should at least go around the corner of ul. Chlodna and into the courtyard of number 22 to get a look at both sides.
  As soon as the weather warms up, Varsovians gravitate towards the water. And while the Vistula River Boulevards between the Śląsko-Dąbrowski and Poniatowski Bridges are some of the most highly-trafficked and thoroughly developed areas in Warsaw, the city's East Bank is a completely different story. Largely untouched and more resembling a nature preserve than an urban environment, Warsaw East Bank is a perfect place to escape the noise and crowds of the capital, and you'll discover some pretty exciting hangouts as well.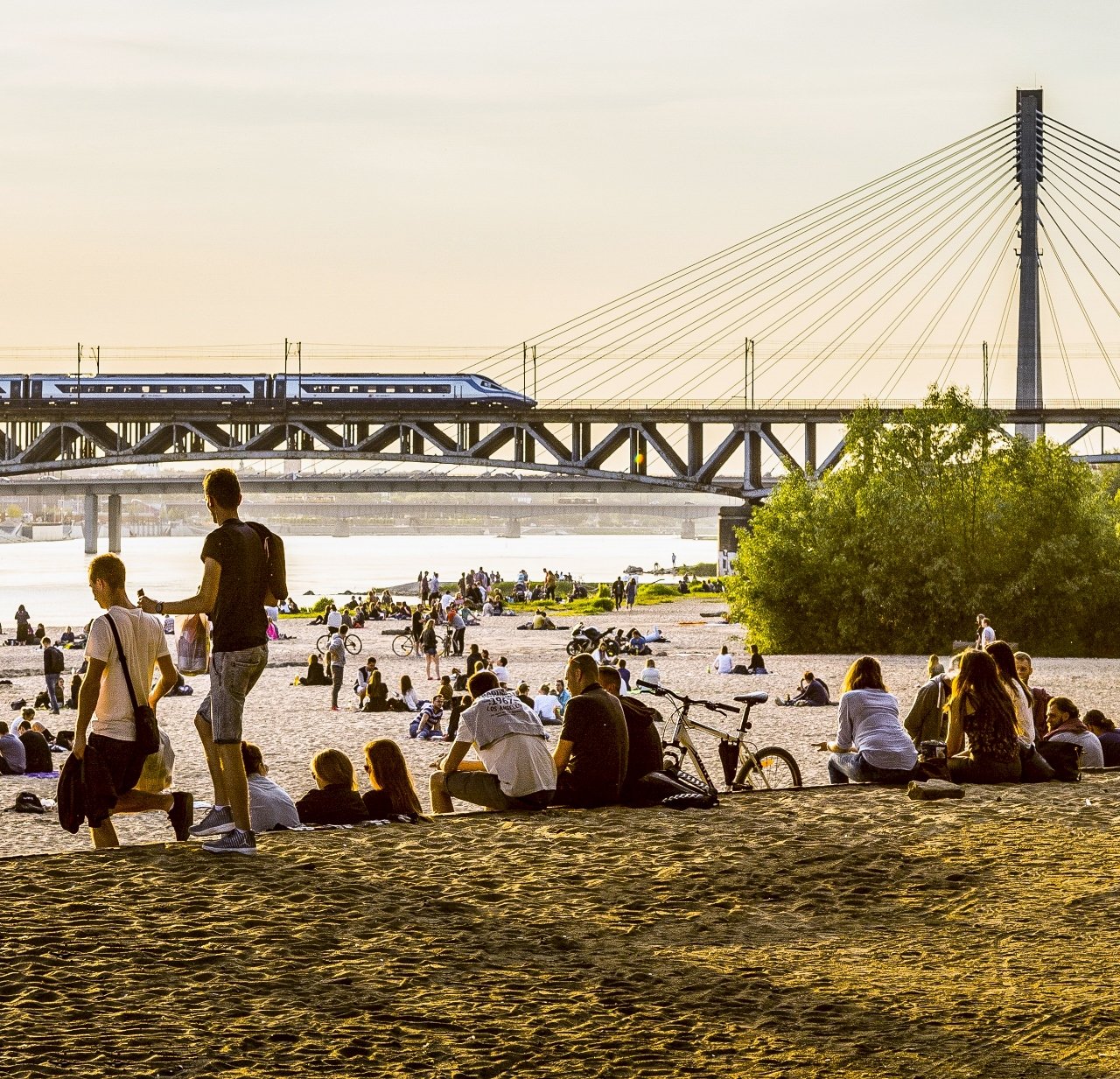 The East Bank is truly massive, and the most efficient way to explore it on a bicycle. Your best bet for doing that is downloading the Veturilo app so you can grab two wheels from one of the 300+ city bike stations around Warsaw. The East Bank is basically one long bike trail through the woods with several wild beaches serving as rest points. Even in the offseason, Warsaw's beaches offer amazing views of the city centre, while in summer they offer varying degrees of infrastructure, potentially including designated grill areas, playgrounds, volleyball courts, food trucks and bars.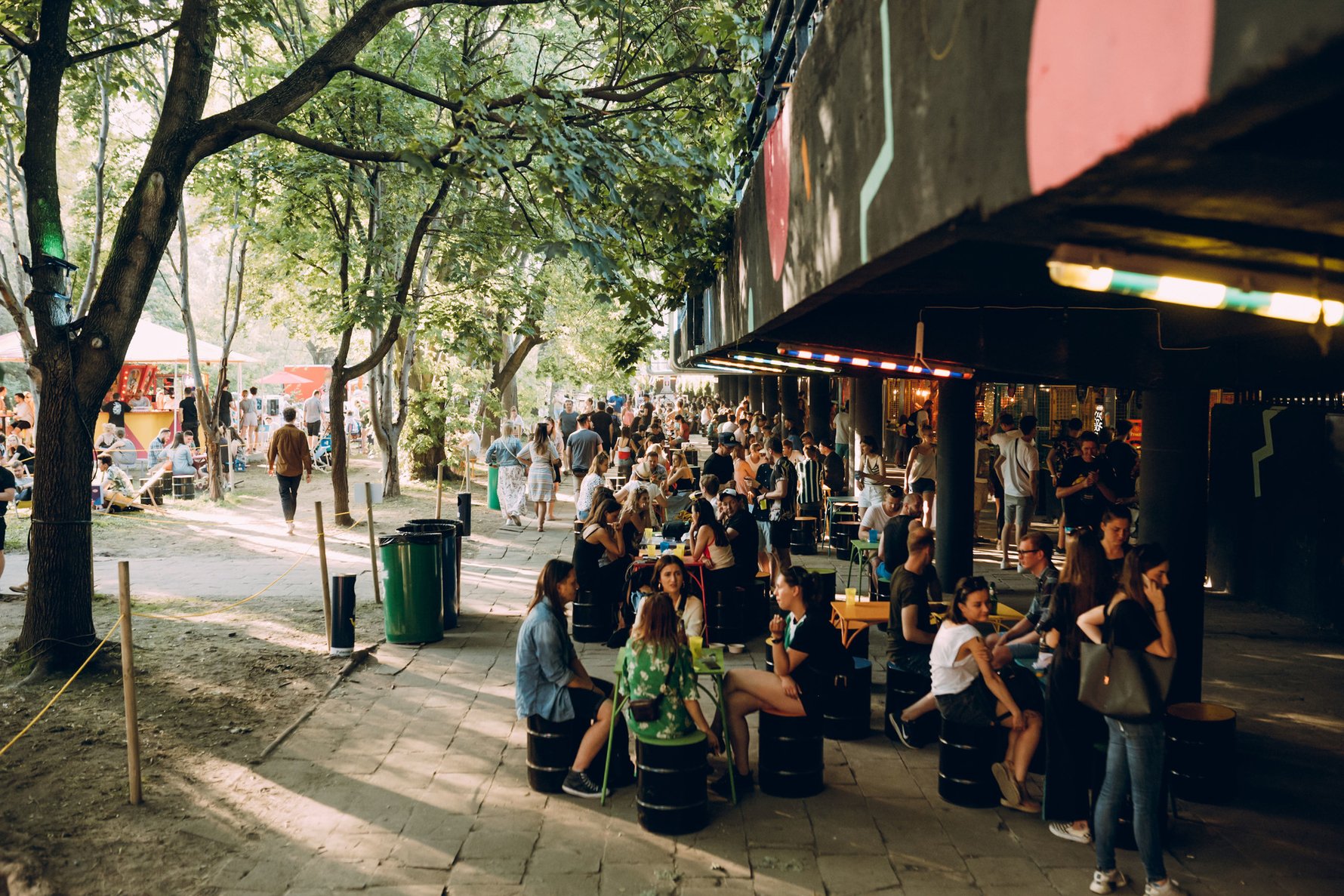 Of course, some seasonal bars on the East Bank are legend and worth seeking out. From mid-April until the end of September, Lunapark - located between the Saska Kępa and Poniatowska beaches - is a weekend amusement park for adults in the middle of the woods just metres from the water that combines clubbing, street food and fairground amusements. Similarly, from late-May to end of August, La Playa heats up the East Bank further north near Praga Beach with Latin beats, Hawaiian vibes, beautiful people and tropical cocktails. The views of the Old Town from Praga beach, particularly at night, are also a highlight of any trip to the East Bank.
  There's no place more peaceful and evocative than a cemetery. As it happens, Warsaw doesn't have any surviving cemeteries in its very centre, meaning you'll have to take a trip out to one of its more residential neighbourhoods to see the resting place of some of its most famous citizens. Full of ornate mausoleums and sculptures, Warsaw's graveyards not only provide a unique perspective into the city's past and people, but are also a bit of a showcase for the city's artists and architects, whose sepulchral work is subtly on display and highly photogenic.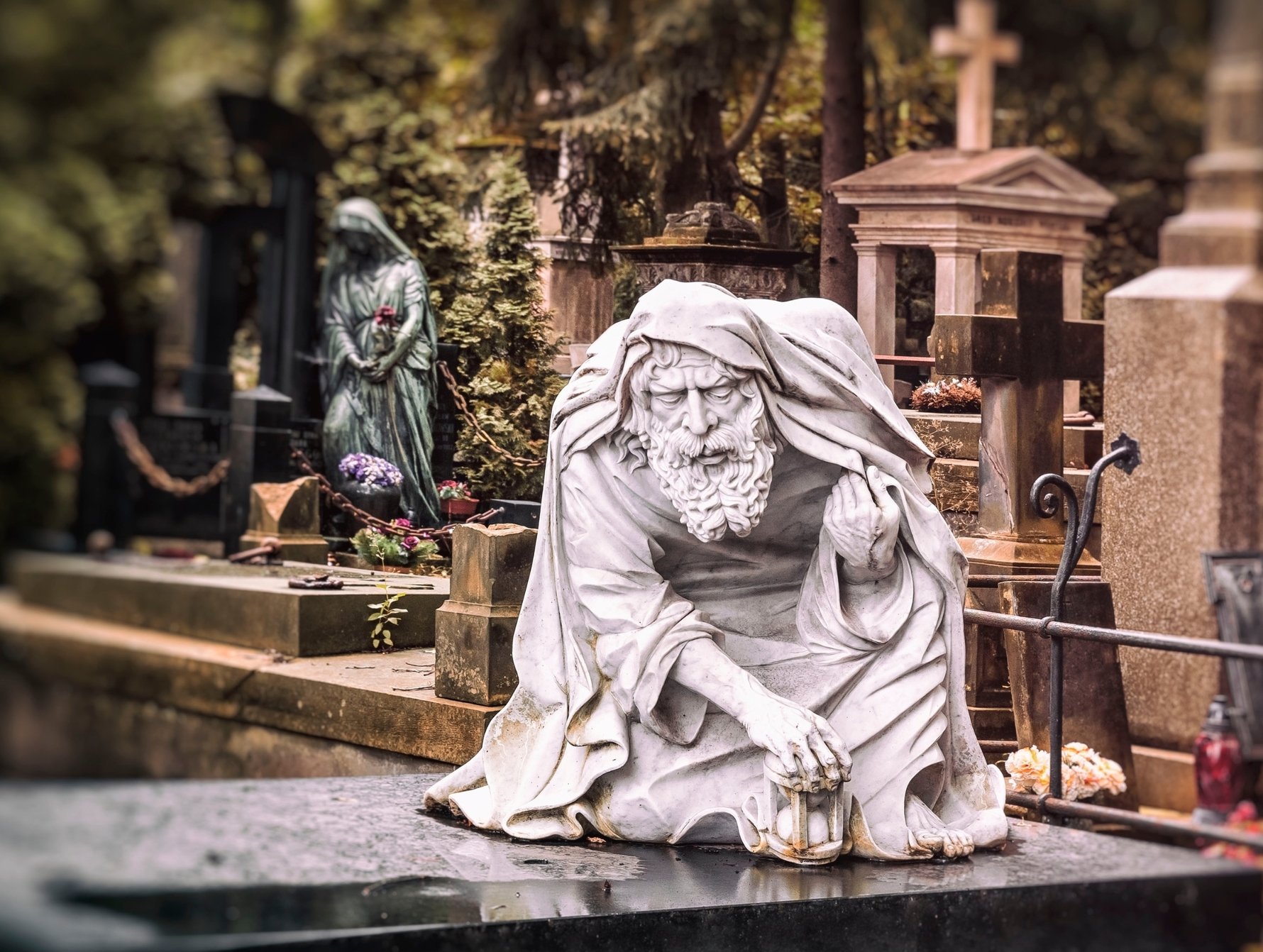 The city's most famous, historic and consensus 'most beautiful' cemetery is Powązki Catholic Cemetery, just west of the centre in Wola. Here you'll find Warsaw's 'Avenue of Distinguished' - a special area for important artists, writers, musicians, scientists, academics and politicians, many of their tombs embellished with marble and granite sculptures. Directly next door is Okopowa Jewish Cemetery, putting the contrast between Powązki's richly decorated and well-tended tombs in stark contrast with the more overgrown and disorderly graves of one of Europe's largest Jewish cemeteries. Okopowa was the burial place of Warsaw's wealthier Jews and also boasts many beautiful mausoleums; track down the colourful grave of Ludwik Zamenhof, inventor of Esperanto, if you can. If you're in Praga, the side-by-side Bródno cemeteries similarly offer the opportunity to see the resting places of Warsaw's Catholic and Jewish communities in one trip.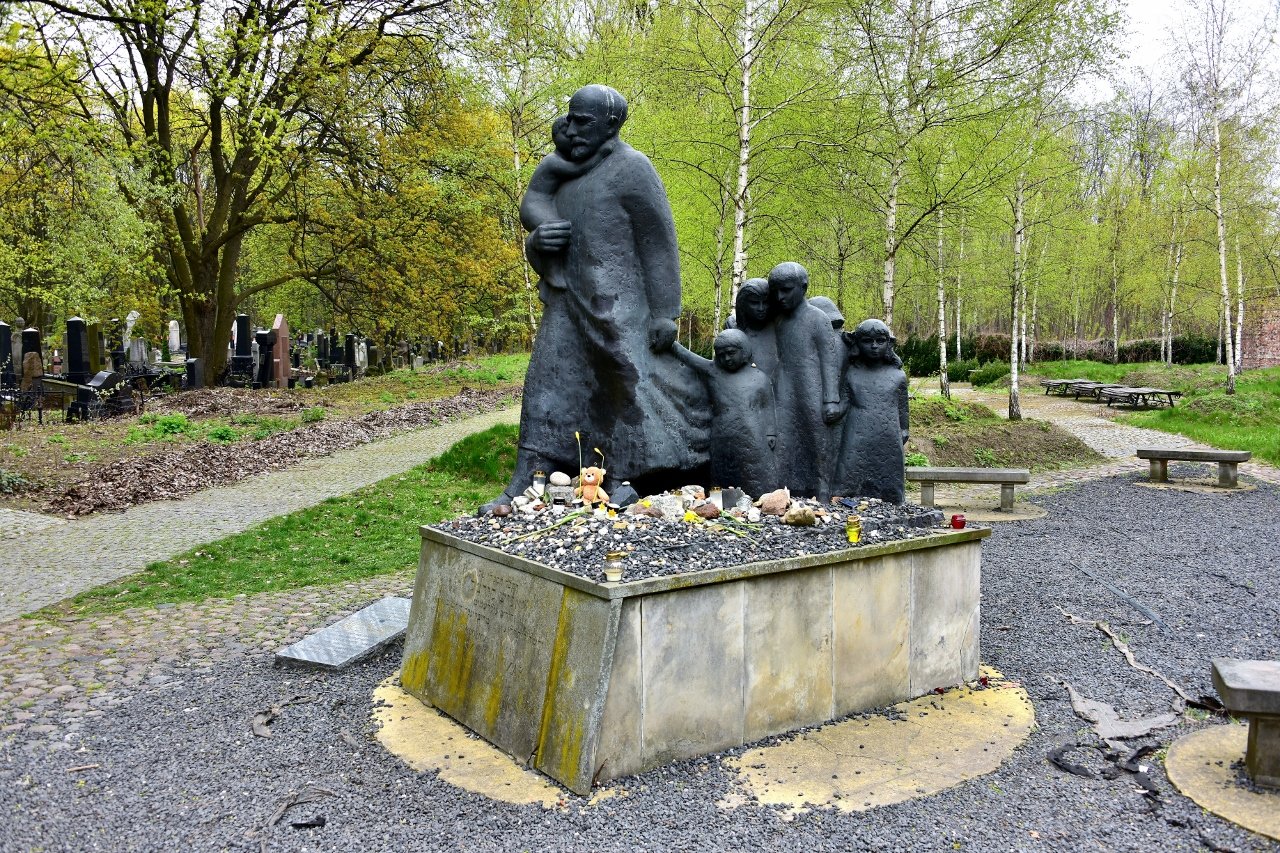 Another interesting option is the Soviet Military Cemetery, located southwest of the centre on the way to the airport, which offers the austere and sobering landscape you might expect. A towering granite obelisk topped with a red star greets you straightaway, flanked by socialist realist sculptures and bas-reliefs marking the mass graves of soldiers from the Red Army. One of the first memorials built after the Second World War, it's a stark and sombre reminder of the complex role the Soviet Union played in Poland during and after World War II.