Over the past decade bustling Rosebank has been in an almost constant state of change as ever more new skyscrapers steadily fill the skyline. In 2021 all that construction has really started to pay off with more exciting places to go out in Rosebank than ever before. At the district's centre adjacent to the Gautrain station is the busy pedestrianised shopping precinct, centred around three interconnected malls The Firs, Rosebank Mall, and The Zone@Rosebank. At the lower end of the district next to Jan Smuts Avenue, the Keyes Art Mile development boasts some of the city's top contemporary art galleries and great restaurants. Both areas hum with a young and energetic crowd who flock here to enjoy the district's many lifestyle attractions.

Extending the neighbourhood further along Oxford Road, the new Oxford Parks district has brought fresh lifestyle attractions including the hip Radisson Red hotel, while slick new apartment blocks have helped cement its status as the neighbourhood of choice for Joburgers looking for a car-free lock-up-and-go apartment lifestyle. 

GET THERE WITH THE GAUTRAIN: Rosebank has its own Gautrain station, located next to the entrance to The Zone@Rosebank on Oxford Road.
The Rosebank vibe

Rosebank is one of the most compact and walkable neighbourhoods in Joburg's northern suburbs and the entire neighbourhood fits neatly into a neat high-rise grid of streets that's roughly six blocks wide. Rosebank's three shopping malls, daily art, and craft market, and Sunday rooftop market make this a major shopping destination. A healthy mix of residential apartment blocks and major corporate headquarters also means this is a very diverse neighbourhood that's busy at all hours, unlike other business districts that empty out at weekends.

Lying directly between Joburg's historic city centre and the newer Sandton business district, and with a Gautrain station on its doorstep, Rosebank is one of the most popular places to be in Joburg whether for business or leisure. A great choice of hotels, plus the open-top City Sightseeing red bus make it a favoured base for visitors to the city.

If you are heading to Rosebank in search of places to eat and be merry, you are spoiled for choice. There's something for every budget including lots of casual cafes with streetside seating as well as memorable high-end restaurants and a huge range of places to grab a quick coffee on the go. During the festive season, this is also one of just a handful of 'always-open' neighbourhoods in a city that gets famously quiet over the Christmas holidays.
Cafes and coffee shops
Rosebank is cafe-central and there's a great choice of places to grab good coffee, most of them with outdoor seating too. Here are some of our Rosebank favourites, perfect for morning coffee or a lazy lunch.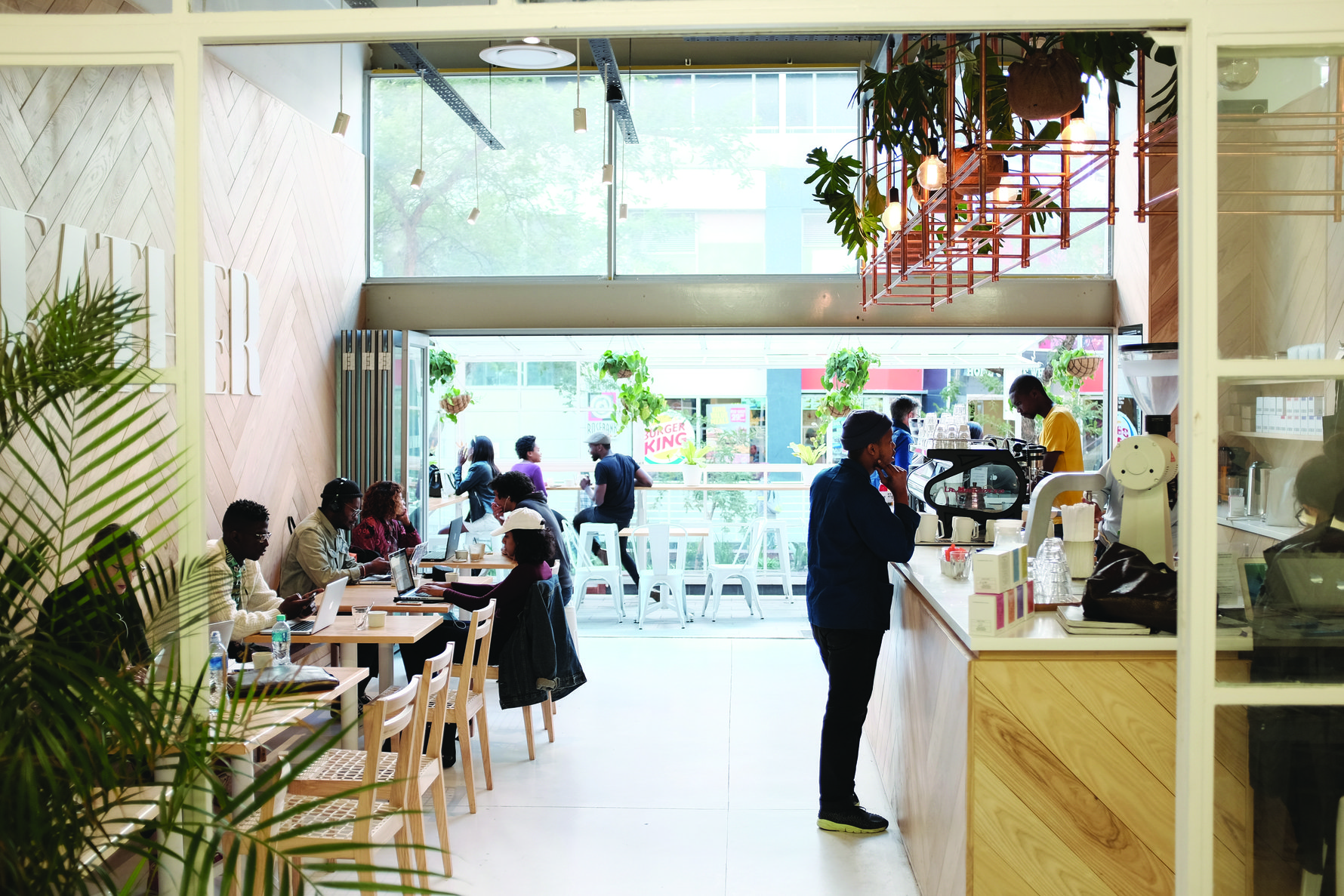 Brik Named for the red-brick architecture of its distinctive corner location next to Rosebank's Art Deco fire station, Brik is one of a growing number of Joburg cafes that takes eco-conscious, sustainable and ethical eating very seriously, conjuring up beautifully presented contemporary fare in a casual setting that you can rest assured is kind to the environment. 

Father Coffee A blond-wood temple to aesthetics and font design, this hipster coffee shop with its own ping pong table is located a stone's throw from the Gautrain station. There's strong competition for the best flat white in Rosebank, but Father Coffee's might just be the finest. 

Lexi's Healthy Eatery 'Eat More Plants' is the slogan of Lexi Monzeglio's vegan-vegetarian cafe that opens out onto The Zone@Rosebank's pedestrianised streets. The eco-conscious ethos and plant-based menu are complemented by verdant interiors filled with pot plants, statement plant walls, and lush indoor shrubbery. 

Soul Souvlaki Dino Vlachos's Soul Souvlaki chain of neighbourhood Greek souvlaki stops has successfully launched on street corners across the northern suburbs including Parktown North, Richmond, and Craighall Park, although this Rosebank branch still stands as one of our favourites. For one thing, it has one of the finest locations – a repurposed shipping container (with a rooftop deck) that opens onto a courtyard shaded by one of Rosebank's grand oak trees. Just one block down from Rosebank Mall, it's a friendly, outdoors alternative to the mall's fast food options.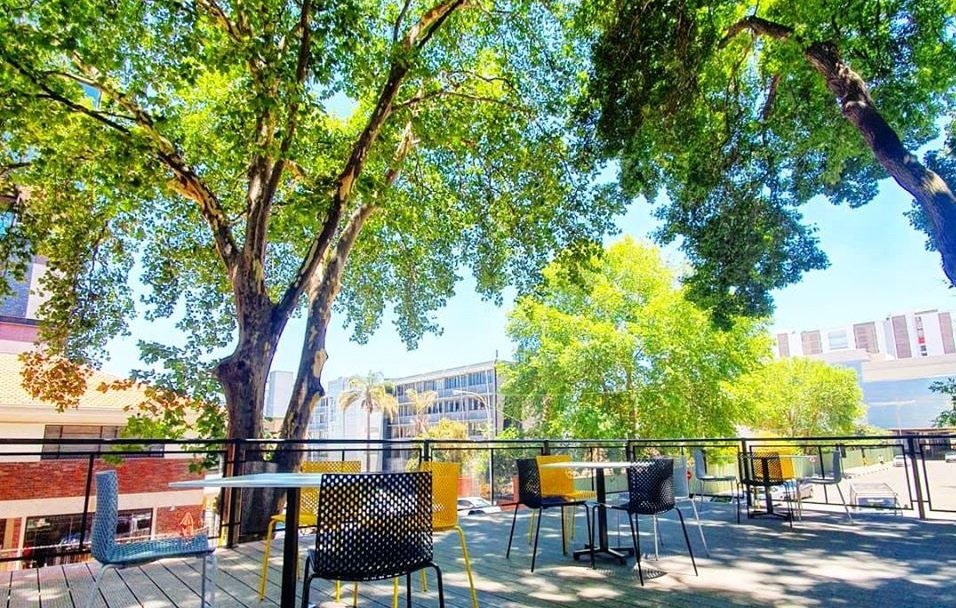 Tashas Natasha Sideris's chain of boutique cafes never disappoints, and each branch lives up to the brand's hallmarks – flavourful bistro food presented with flair. The Rosebank branch at The Zone has plentiful terrace seating and the delicious baked goods and freshly squeezed juices make this an ideal breakfast destination.
Great Rosebank restaurants and bars
Clico Restaurant Tucked into Clico Hotel (located one block up Jellicoe Avenue from Keyes Art Mile) this fine-dining destination boasts some of the most peaceful surroundings in this often busy neighbourhood. The restaurant's setting is a chic double-volume glass structure that looks out onto a lush courtyard garden. On the menu are flavoursome dishes made using seasonal, locally sourced, and organic ingredients and excellent boutique wines.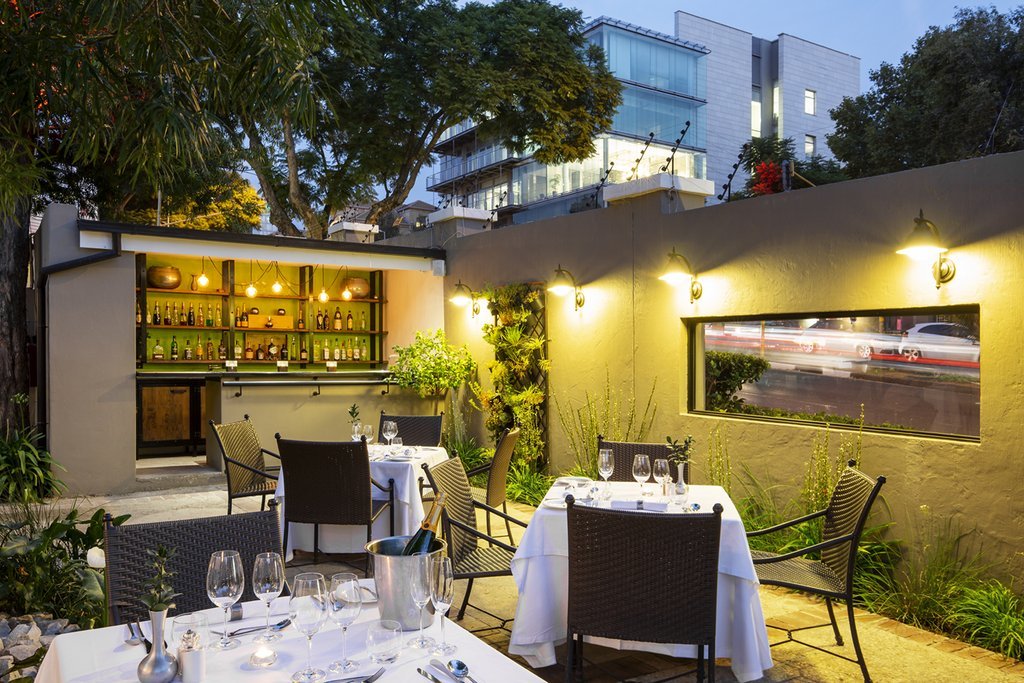 Doppio Zero Part of the nationwide Italian bistro chain, many consider this to be Doppio Zero's best branch, loved for its always buzzing atmosphere, live music on weekends, and its super terrace on The Firz piazza. 

Ethos This chic contemporary restaurant in the Oxford Parks development offers Greek-influenced contemporary Mediterranean cuisine served in an airy dining room that is a soothing mix of shades of cream and white, natural blond wood, marble, and ceramics. The restaurant spills out onto a wide pedestrianised walkway making it a popular venue for lunch on sunny afternoons.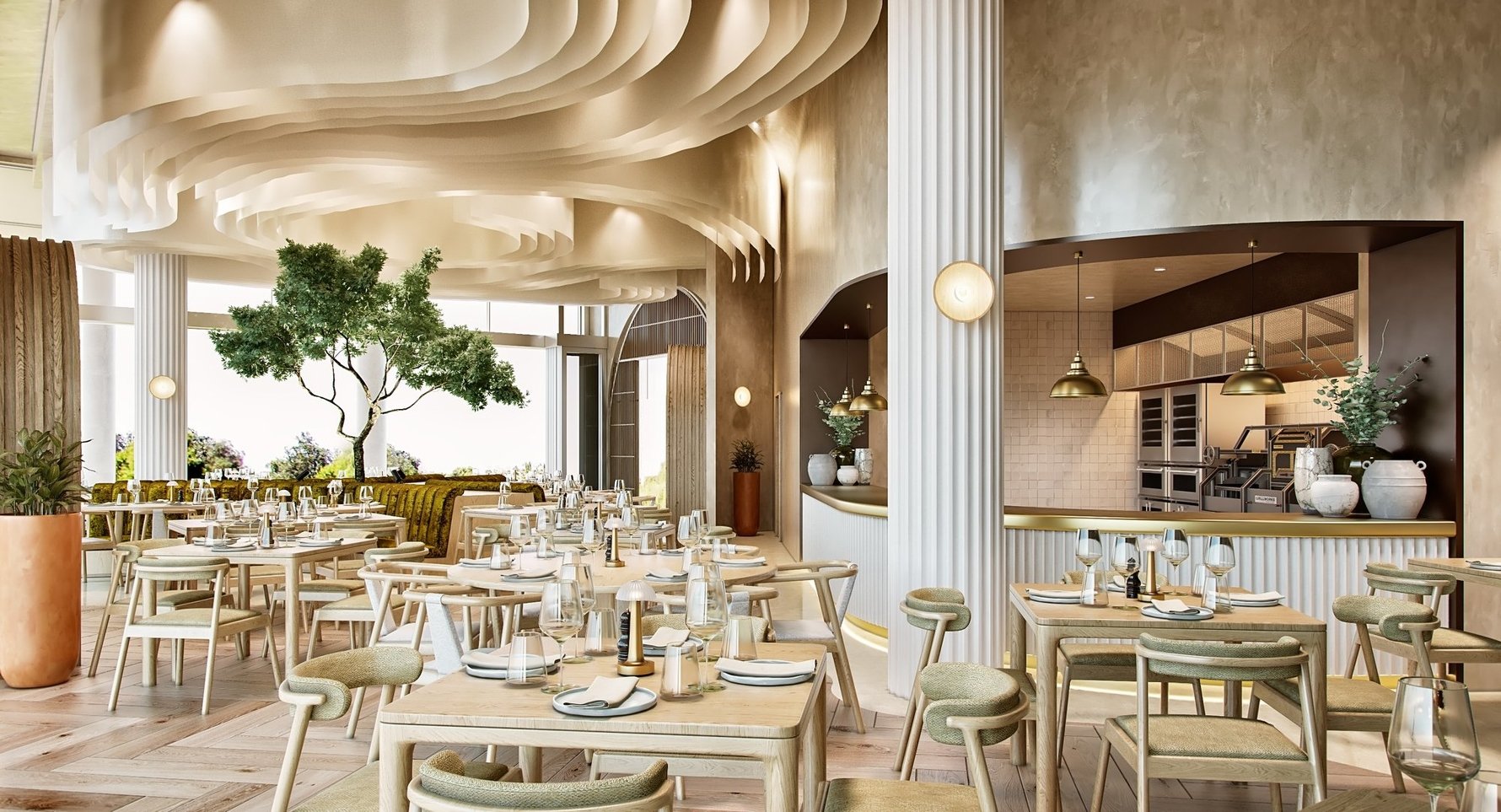 The Fishmonger A casual yet sophisticated choice for seafood and sushi, The Fishmonger on The Firs piazza has been going for years and everything here works like clockwork. The service is friendly, the fish selection is always prime and there are even fresh oysters to start dinner.

The Grillhouse and Katzy's This New York-style grill house at The Firs is an institution. Serving excellent spice-crusted fillet and saucy ribs accompanied by a selection of single malts and fabulous local wines, the service here is excellent. The Grillhouse also has a more casual restaurant venue, Kitchen Grill, on The Firs piazza and an adjoining jazz club Katzy's.

Marble The bar at star chef David Higgs's rooftop grill restaurant at Keyes Art Mile, with its impressive artworks, a turquoise ceramic tiled wall, and light wooden floors, gives the impression of being suspended in a cabin in the sky. There's an extensive and prominently displayed wine cellar and a pricey list of top-notch cocktails making this an excellent venue for drinks as well as an upmarket dinner. Reservations are essential.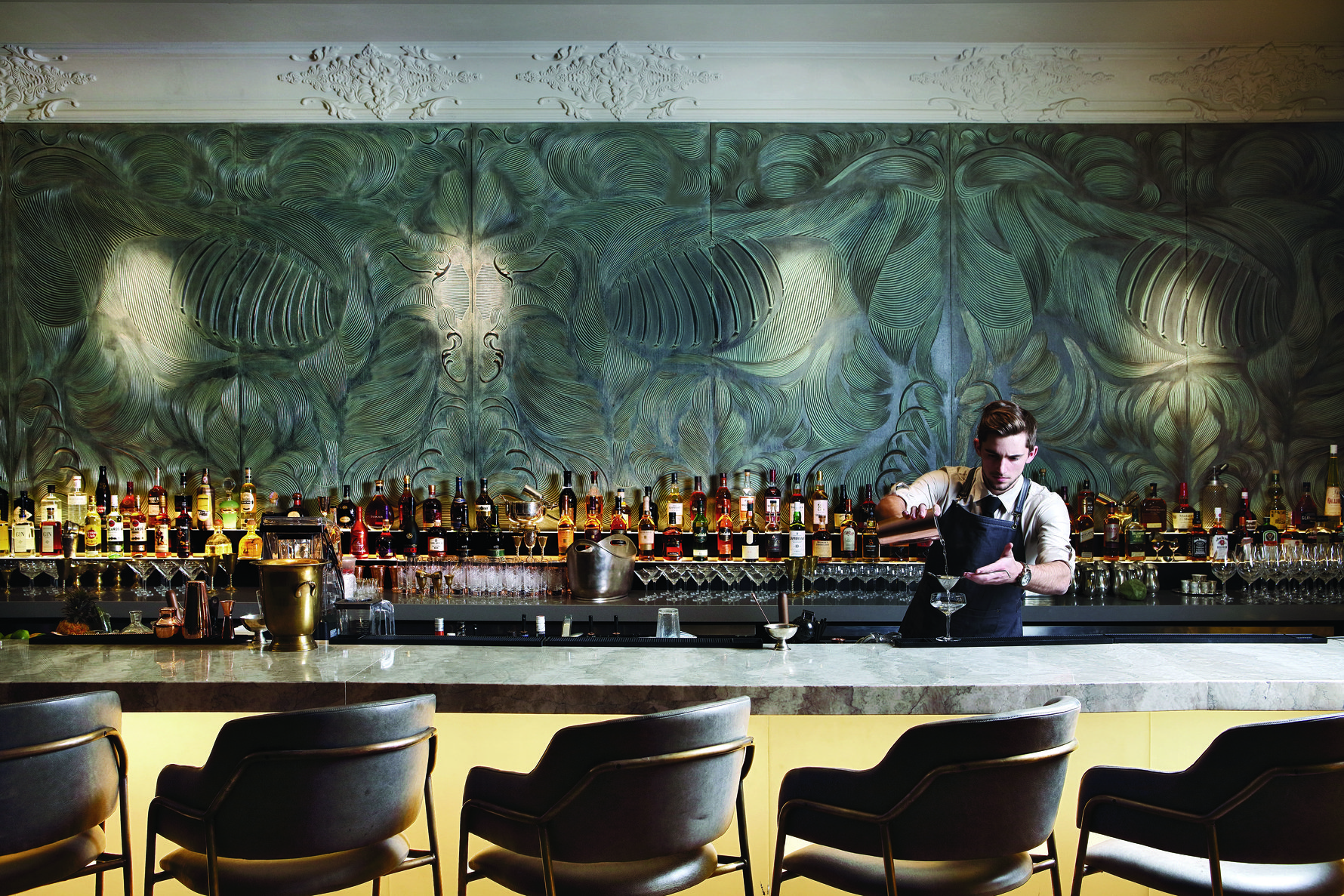 Mix Cocktail Bar Join the sophisticated set at this sexy cocktail lounge, housed in what is by day part of the private mem­bers' club Mesh at Keyes Art Mile. Savour your drink with a fabulous view over Joburg's tree-filled suburbs from the terrace or continue your experience of art admiration by taking a look around the striking art collection on the walls inside. 

Momo Kuro Follow an unmarked stairway up past Mesh Club inside the atrium of the landmark Trumpet building and eventually, you'll pop out at this casual, modern eatery with the most enticing rooftop terrace. The menu specialises in bite-sized Asian street food like baos and dim sum and while unlicensed you are welcome to bring your own drinks.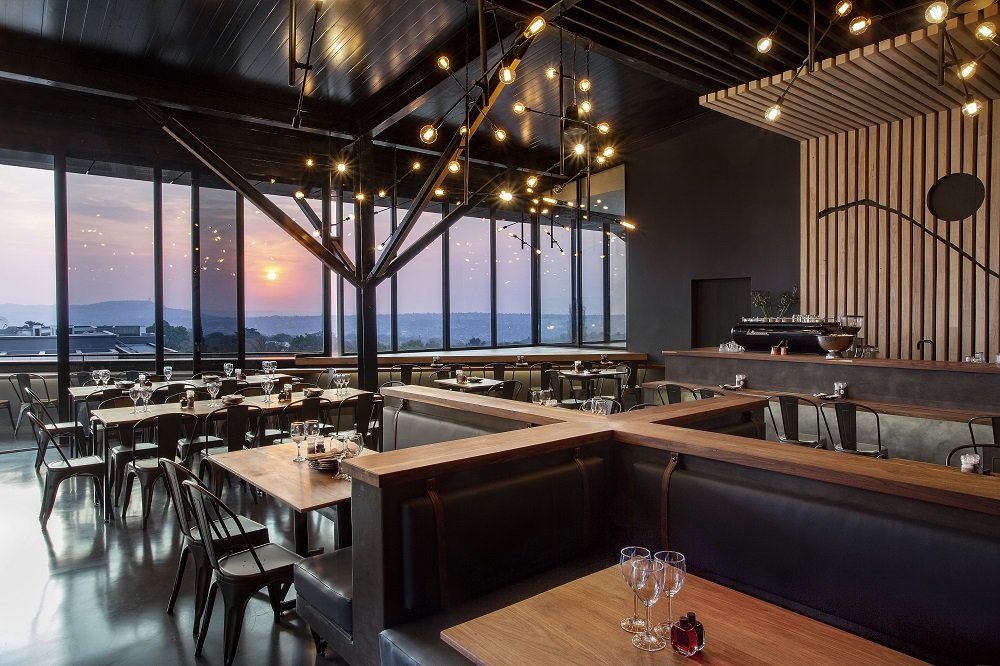 Proud Mary This expansive bar and bistro (part of the voco Hotel The Bank next to The Zone) has one of the sexiest bar counters around and an impressive wine and cocktail menu to match. Describing itself as 'a modern eatery' the polished menu boasts an extensive breakfast and lunch selection, a 'seafood raw bar' and a variety of small plates and 'cafe plates'. 

Radisson Red Rosebank rooftop bar Opened in August 2021 at the cool Radisson RED Rosebank hotel in Oxford Parks, on warm evenings this rooftop bar is the kind of spot that you will find hard to leave. Saturday afternoon it's all good tunes and cocktails as you nestle into comfy seating at the poolside and watch the sun sink over the distant hills and ridges.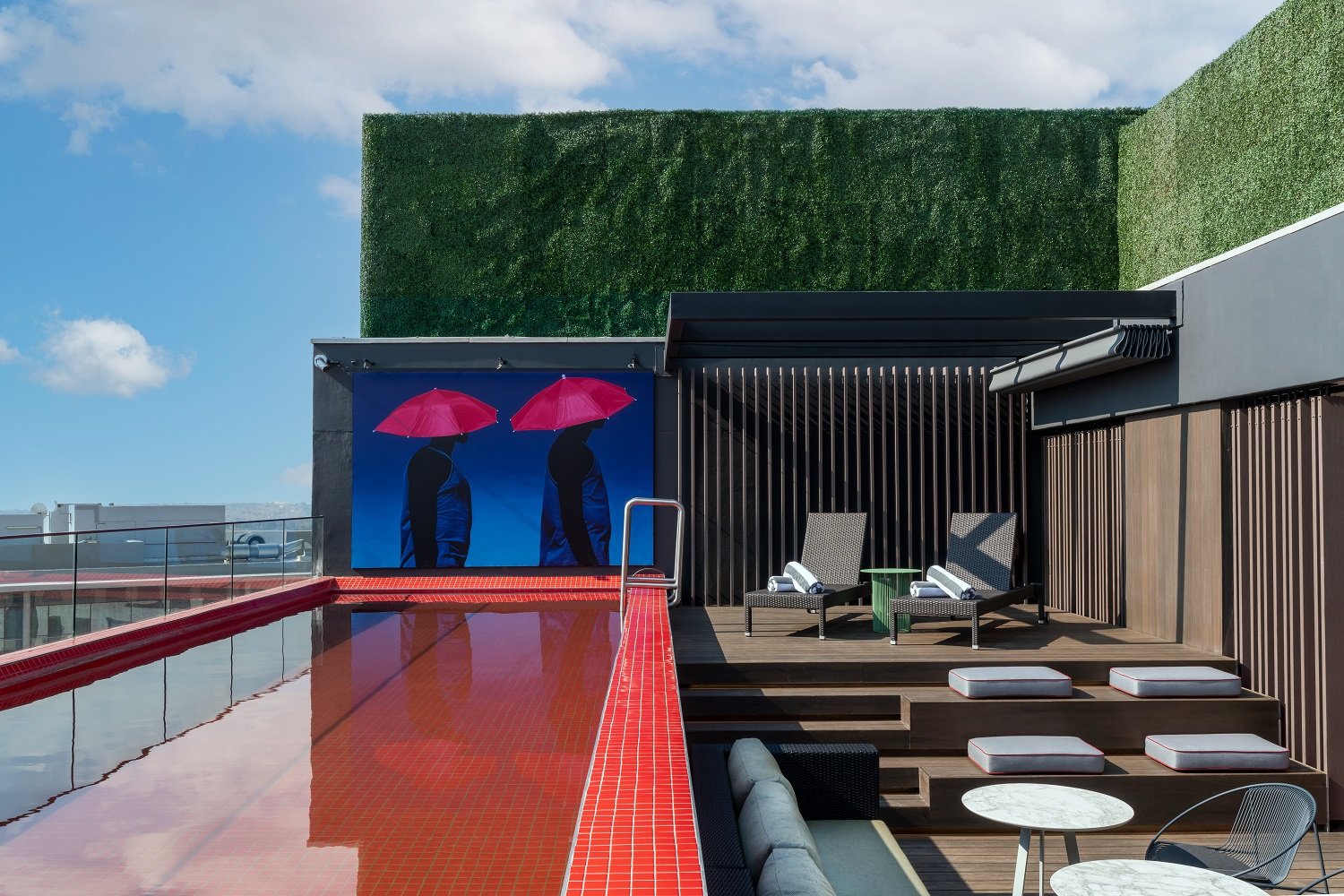 The Shortmarket Club Top South African chef Luke Dale Roberts' first permanent restaurant in Joburg, The Shortmarket Club, is comparatively less formal than the Cape Town original but no less indulgent. Fantastic fine dining small plates and an Asian-influenced menu, with some decadent seafood platters and top-notch cocktails, make the high price tag more than worth it. 

Sotto Sopra Meaning upside down, Sotto Sopra is an ode to Italian design. A casual-luxe Italian restaurant set over two levels with a counter overlooking the street at Keyes Art Mile, everywhere you look are pops of bold colour, quirky pieces of modernist furniture, and unusual objects de art.
Hop-on hop-off City Sightseeing red bus tour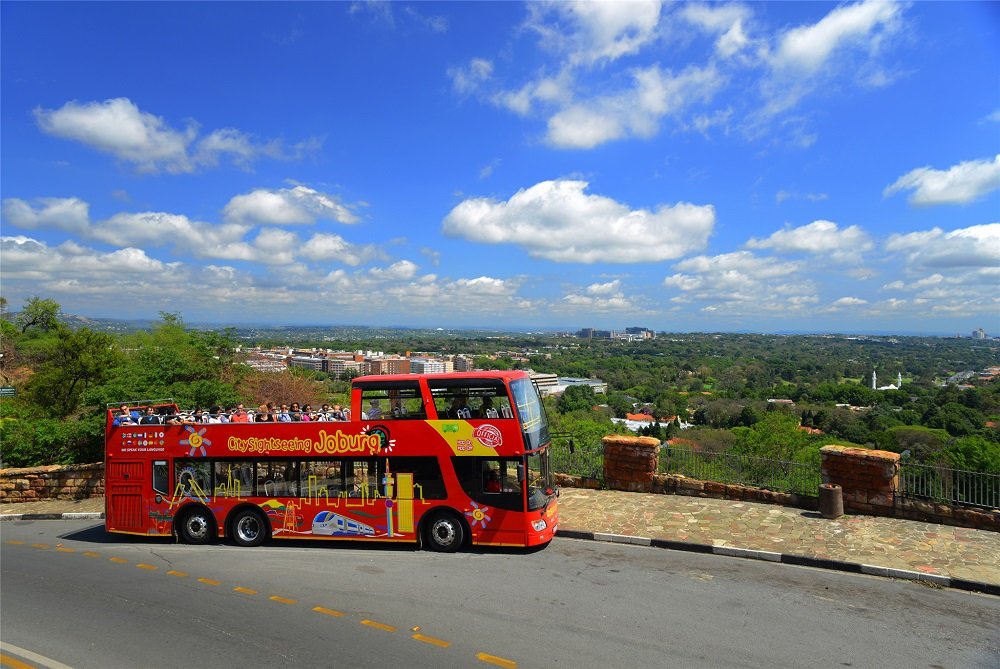 The open-top, hop-on-hop-off City Sightseeing red bus is always a major attraction for both tourists and visitors. The bus has two routes. The Green Route starts from Rosebank and links up with the City Centre Red Route at Constitution Hill. Accompanied by an insightful audio guide you'll get to see the city in a new light from the open-top upper level of the bus. You can get on and off the bus as many times using your one-day ticket to explore stops including Constitution Hill, Joburg Zoo, and the Ditsong Museum of Military History.  An easy way to see tons of top attractions in one day. Buy your tickets online in advance and join the bus on Cradock Avenue opposite the Standard Bank building. Note that since the pandemic hit the bus no longer operates daily and operating days are subject to change.
Find out more about the bus and its operating times, ticket prices, and routes here.
Rosebank art galleries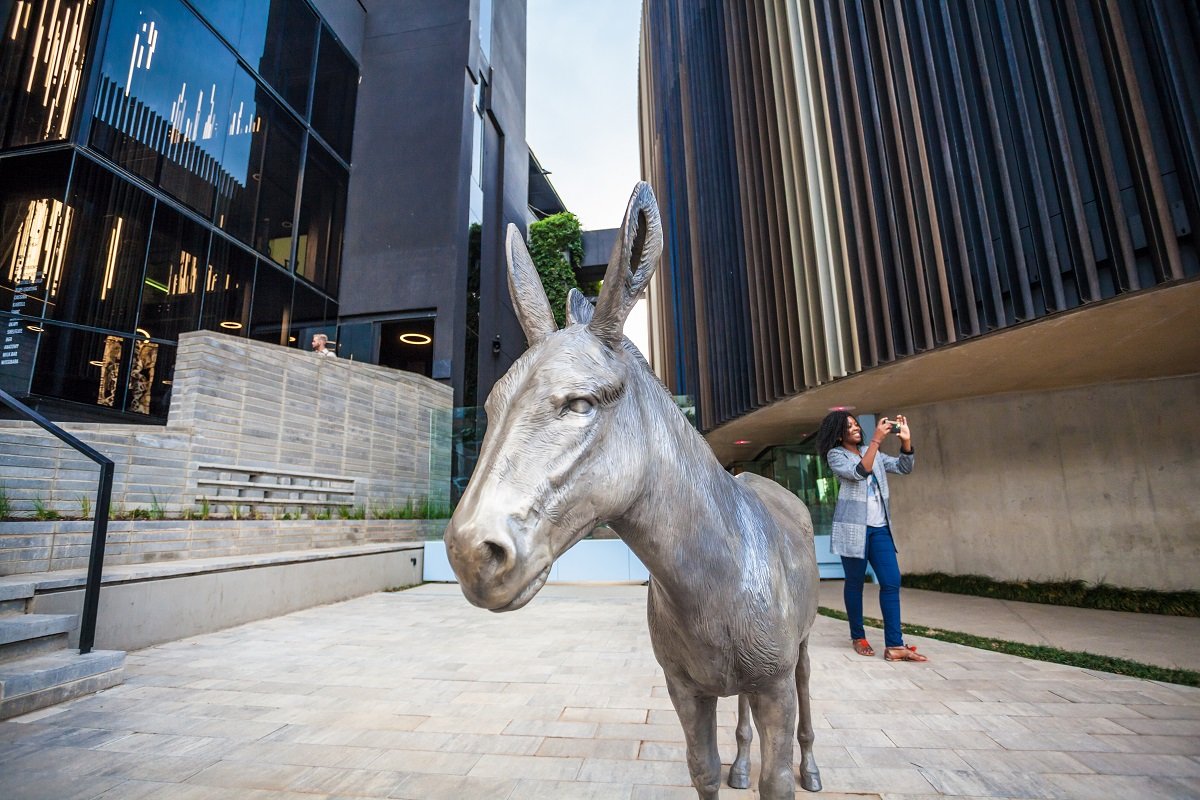 Rosebank has one of the biggest concentrations of art galleries in Joburg and if you are interested in contemporary art there's plenty to keep you busy. Start out at the sister galleries Everard Read and Circa in the Keyes Art Mile area on Keyes Avenue who represent some of the biggest names in South African contemporary art. Make sure to check out the latest exhibitions at artist Banele Khoza's colourful Bkhz Gallery, also located at Keyes Art Mile and explore the latest installations and pop-up exhibitions inside the atrium of the landmarket Trumpet building.

Down the hill at the corner of Jan Smuts Avenue and Bolton Road is Goodman Gallery a major contemporary art gallery and a must-visit. A few doors up from Goodman Gallery is the Blue House home of top fine art print studio David Krut Projects, where you'll find an art gallery space and the fantastic David Krut bookstore specialising in unique local and imported art books. At the corner of Wells and Jan Smuts Avenues is Kim Sacks Gallery, which showcases exquisite museum-quality handmade objects by African artists including ceramics and beautiful beadwork.

Finally in Rosebank Mall next to the arthouse Cinema Nouveau is the FotoZA Gallery, Joburg's only art gallery dedicated to photography, hosting regular exhibitions by local photographers that cover a wide range of styles and subject matters. 
Gift shopping in Rosebank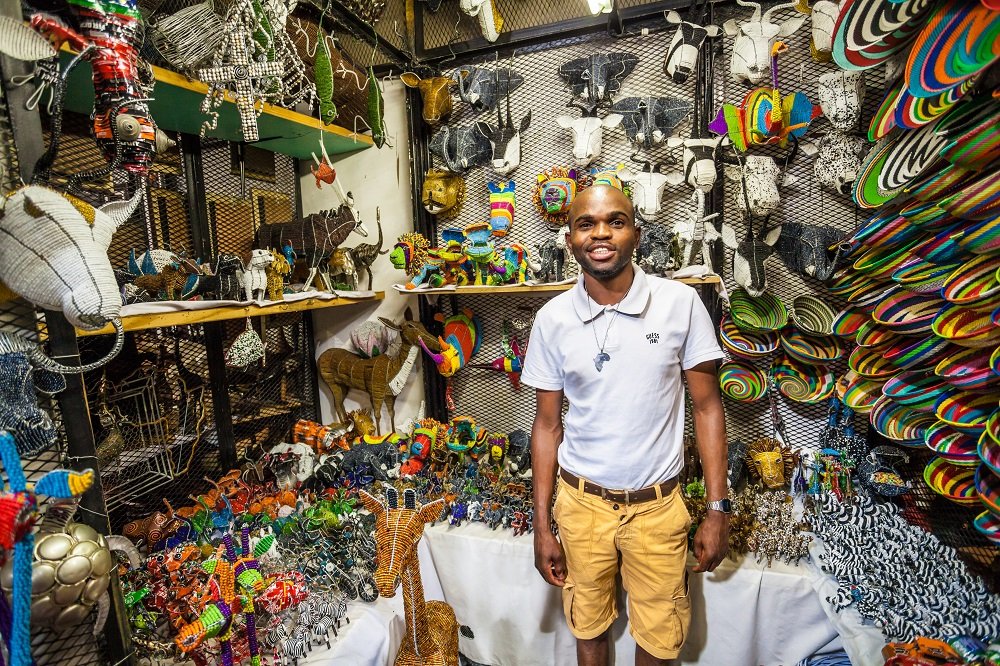 In addition to the hundreds of shops available at The Zone@Rosebank, The Firs and Rosebank Malls, Rosebank also has two excellent markets that are worth planning a visit around. Next to the entrance to Rosebank Mall on Cradock Avenue is the huge daily Rosebank Art and Craft Market. Make sure to head downstairs to the lower level to find the market-proper (what you see at ground floor level is but a mere glimpse!). There are more than 100 different stalls selling the biggest collection of handmade items ranging from beaded sculptures and carved masks to hand-woven baskets, ceramics, leatherware, jewellery and colourful African fabrics. Most traders are also able to make custom designs and everyone is more than happy to bargain over prices. 

On Sundays the Rosebank Mall rooftop hosts the Rosebank Sunday Market, a popular destination for lunch and gift shopping with a huge variety of stalls selling everything from antiques to jewellery, vintage clothing and crafts. On the last two Sundays of the month there's also a car boot sale, which brings a fun flea-market atmosphere and lots of bargains.
Where to stay
Rosebank has an incredible choice of hotels and serviced apartments, all within easy reach of the Rosebank Gautrain station. For hotel stays choose from Radisson Red Rosebank, 54 on Bath, Southern Sun Rosebank, Holiday Inn Rosebank, Clico Boutique Hotel, The Winston, The Jackrose Hotel or voco The Bank (opening Feburary 2021). For short-stay serviced apartments there's The Tyrwhitt, The Vantage, The Residency Jellicoe or The Capital on Bath.