South Africa restaurants and cafes have started the process of reopening after months of lockdown and no sit-in dining. Given the needs of social distancing and the limits on space, we recommend calling ahead to make sure the venue can accommodate you.

Here's a look at some lovely Joburg cafes and restaurants with spacious terraces and gardens that are perfect for a lazy breakfast or lunch with plenty of social distancing in place. If you are feeling in any way ill, or you think that you may have been exposed to someone with the virus, do not put a restaurant and its patrons at risk. Order a delivery and stay at home. You'll find warm and friendly service at The Hussar Grill in Morningside Shopping Centre and the atmosphere and personal attention is perfectly suited to both family gatherings and business meetings. While it may be at the mall there's plenty of breezy seating on the huge open terrace, a choice spot to sit and enjoy the famous steaks from one of South African oldest and most established grillhouse chains. Enter the doorway into a courtyard area with overhanging lights, plenty of lush greenery, and cosy seating nooks and you'll be transported to a quirky Latin-inspired hideaway complete with signature Talavera tiles, a wall of nichos altar boxes, and vibrantly coloured furniture and artefacts. It's an Instagrammers dream. We are great fans of Razor Charlie's Mexican-inspired menu of breakfast dishes which includes their breakfast burrito and huevos a la mexicana (scrambled eggs, tomato and chilli) and tasty nacho bowls. For the more hungry the mains, served from 11:30, include a chimichurri stripped rump steak and a range of quesadillas, chicken or steak tacos.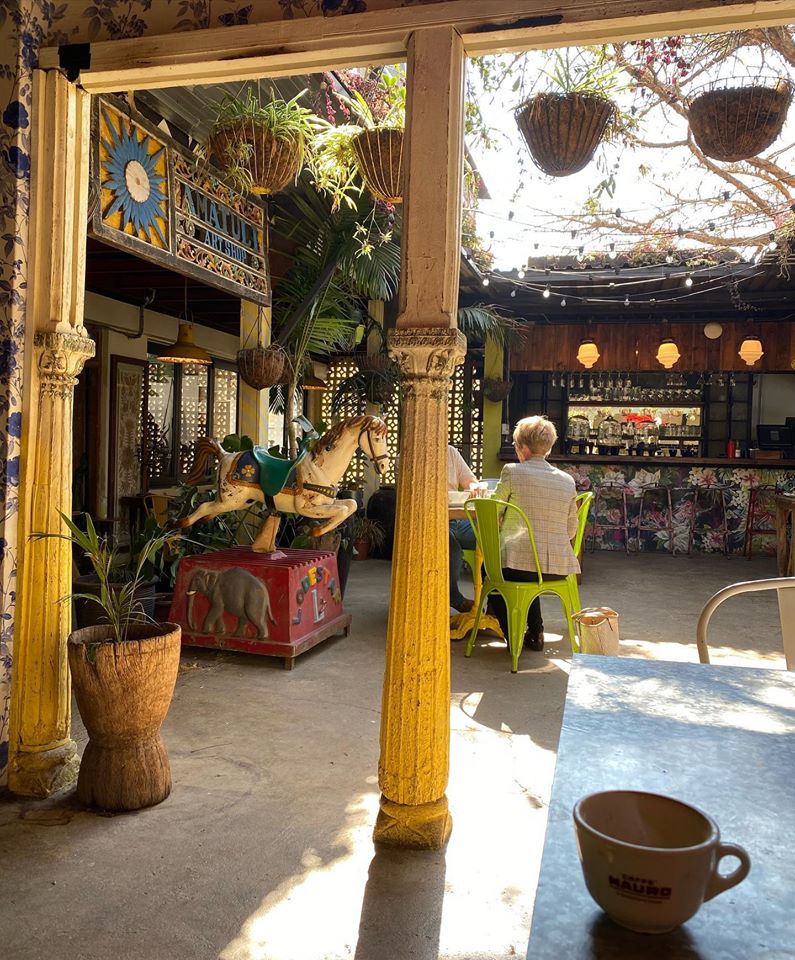 Come to this homely Afrikaans 'plaaskombuis' or 'farm kitchen' in Northcliff for bulging plates of unpretentious and good value comfort food that you'd more typically find far from a big city like Johannesburg. The Afrikaans paadstal (farm shop) styled cafe is set out just as you might find at a farm kitchen in many small South African towns. A long, shady stoep (veranda), a tall shiny windmill and even an old tractor overlook verdant gardens. Breakfast is served all day and options include the sonop jaffel (sunrise toastie) with fried egg, bacon and cheese, putu pap (crumbly maize porridge) with maalvleis (minced meat) or a classic cooked breakfast with all the works, served in rustic enamel plates.  This quirky 1970s retro-styled cafe brings some old-school charm to the historic suburb of Brixton. Owner David du Preez, who lives in the neighbourhood, has decorated his dream cafe using recycled materials and restored furniture found in dumps and at yard sales. The name Breezeblock comes from the neatly painted 1970s breezeblocks lining its sunny and spacious courtyard which has of late become a popular spot for those people still working from home who are in need of a change of scenery.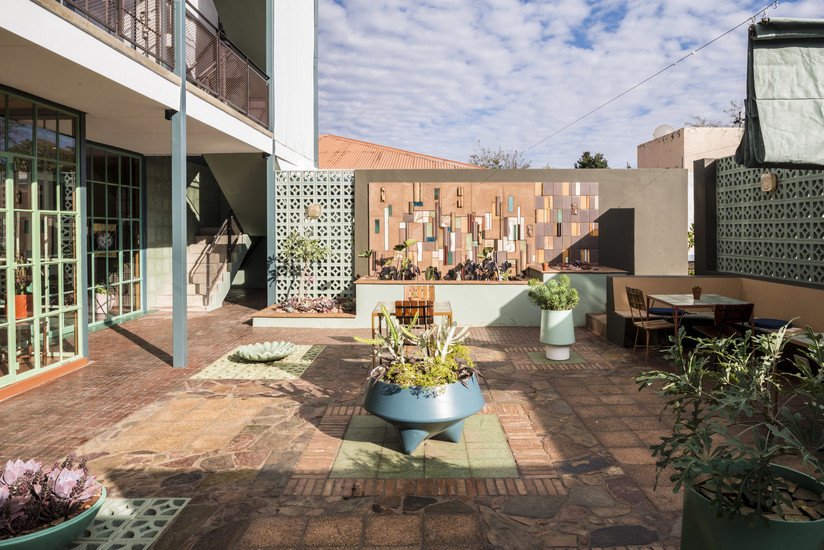 One block from Rosebank's Keyes Art Mile is Clico restaurant at Clico Boutique Hotel, an unfussy fine dining destination. For breakfast fans there are a feast of options, including a delicious Eggs Benedict, poached eggs draped in Hollandaise sauce, omelettes, a Clico healthy breakfast of poached eggs with grilled haloumi and confit tomatoes and indulgent flapjacks served with crème fraiche and fresh fruit. For sharp winter mornings the Rooibos maltabella with stewed fruit is delicious or opt for oats dressed with honey and Egyptian dukkah. The restaurant's setting is a chic and intimate triple-volume glass structure that looks out onto a lush garden, making it an inviting dinner venue, or a gloriously lit breakfast or lunch spot.  A coffee shop, roastery and bakery tucked into a tiny corner of eastern Joburg's makers community Victoria Yards, the Foakes Coffee Bar and Roastery is a shrine to sourdough bread. Choose one of the day's breads and a variety of fillings to create a sandwich or buy a loaf to take home. The Foakes coffee meanwhile is hand-roasted in small batches onsite with Foakes currently stocking five single origin options and two unique blends. There is a delightful open courtyard to sit in, or take your sandwich and coffee and go find a quiet spot among Victoria Yards's delightful kitchen gardens.

If you feel like something a bit heavier The Fish and Chip Shop has also now reopened as has the Impi Craft Brewery which serves pizzas and can sell you some craft beer to take away and enjoy at home. After you've had lunch take some time to explore the many artist workshops, art galleries and craft and design studios.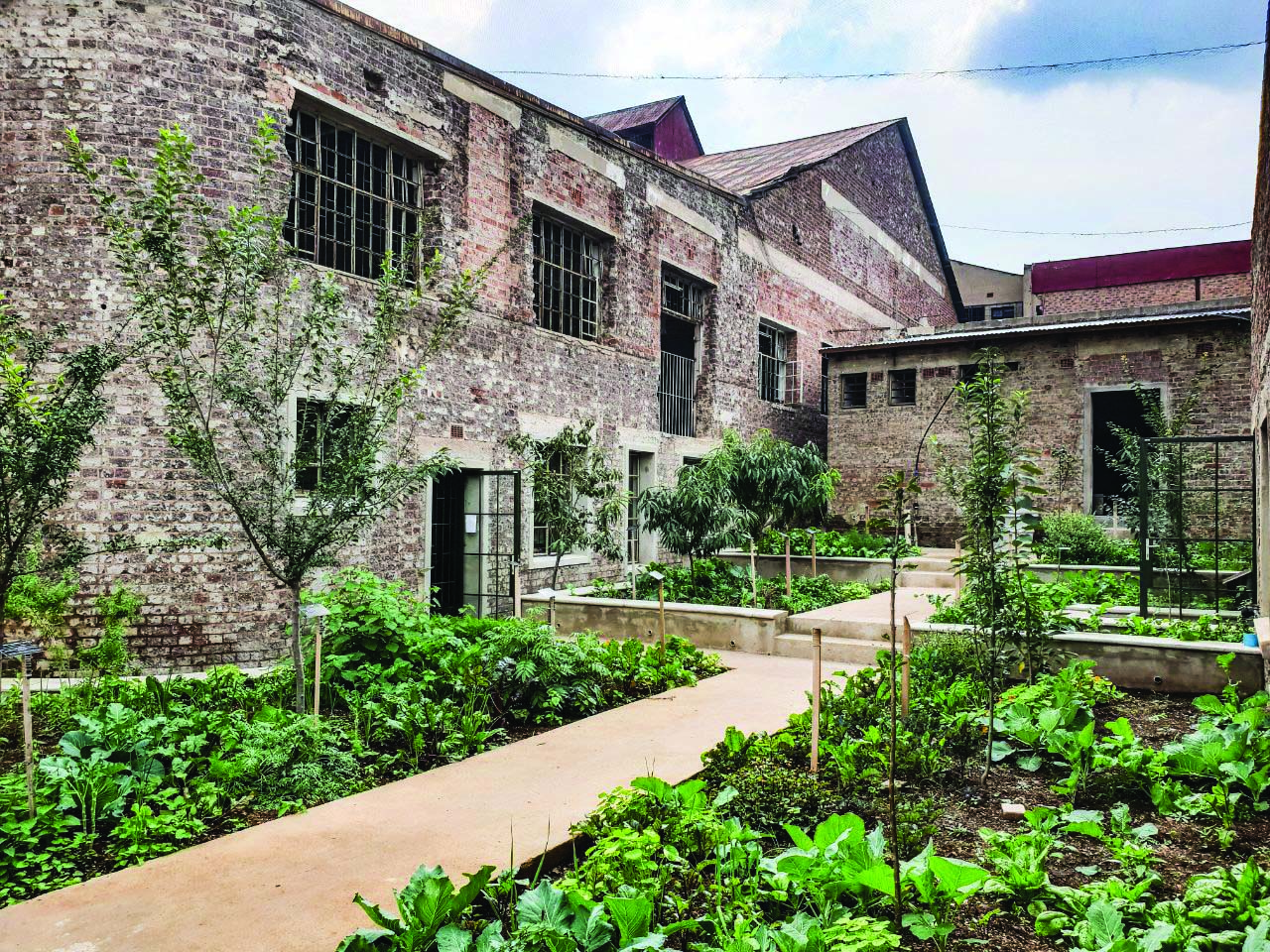 This pretty family-run neighbourhod café in Craighall serves delicious Italian food, including Napoletan-style pizzas, homemade pasta and the most delicious chocolate-filled ravioli. Truffle pasta, porcini bruschetta, prawns with a hint of chilli, a superb beef carpaccio, and delicious veal are just some of the dishes we have tried and can sincerely vouch for. Dolci is loyal to the simplicity of Italian cooking, using few ingredients per dish but making sure that they are of the highest quality and present the most satisfying flavours. The whole restaurant opens out onto a shady streetside terrace and there's also a great pizza bar. Travel 40 minutes north of Sandton into the countryside and you'll find places so dedicated to farm-to-fork dining that you can actually eat at the farm itself, like Antonia De Luca's Leafy Greens, a colourful vegetarian café located on her family farm in Muldersdrift. Perfect for a leisurely breakfast en route to the Cradle of Humankind, with this being a cafe on a working farm there is literally acres of space.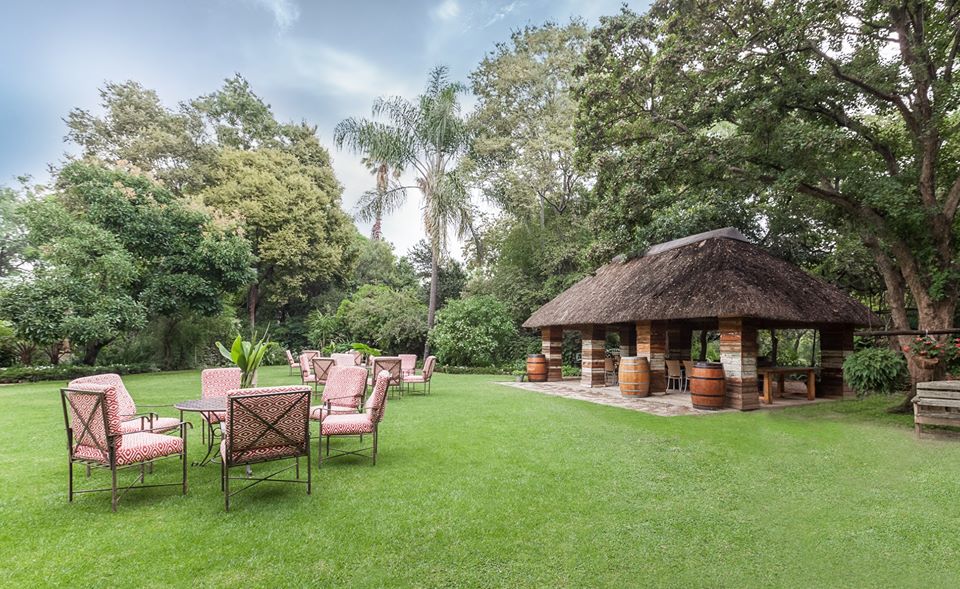 One of Joburg's lesser-known neighbourhoods, Richmond is the city's unofficial media capital, home to international and local media houses and the friendly Richmond Cafe is its most popular stop for coffee. During the first weeks of total lockdown, The Richmond Studio team set to work on expanding and revamping their wide streetside terrace area which now has a lovely patch of grass that has been reconfigured with comfortable social distancing in mind. Juicy burgers and lip-smacking ribs are the order of the day at this casual eatery. The emphasis is on the quality of the food and you'll taste it immediately – grass-fed beef burgers placed on a seeded brioche milk bun. The beef ribs basted in Ribs and Burgers signature BBQ sauce are also highly recommended, and there's also an option of pork ribs or lemon and herb-basted lamb ribs. With seating spilling out onto the huge sheltered sidewalk this is a refreshing out-of-the-mall destination at one of Sandton's swankiest addresses, The Marc building.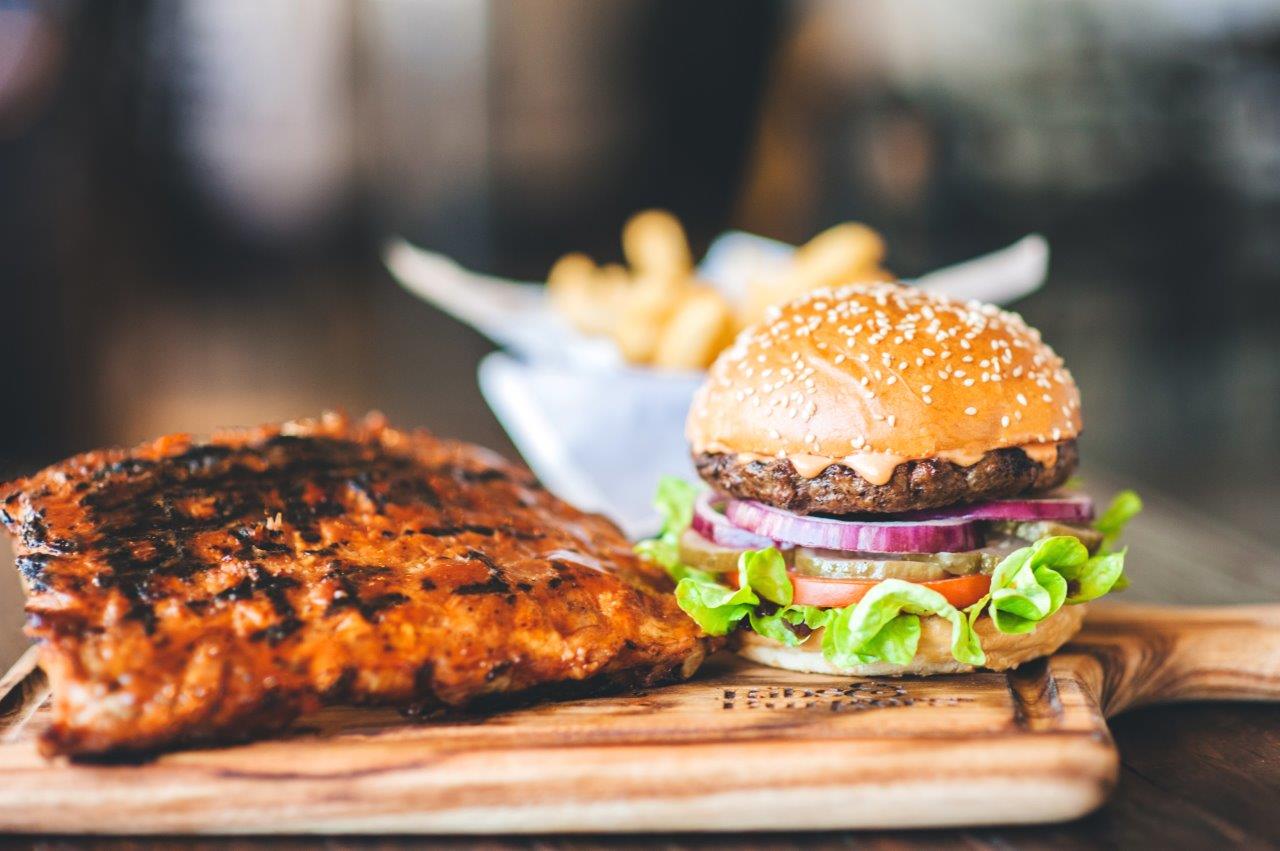 The breakfast options at this popular 44 Stanley cafe are excellent turning that morning meal into a memorable experience with a choice of 'healthy', 'sweet' and 'savoury', plus breakfast burritos. Surrounded by small and enticing design and fashion boutiques, its tables flow outdoors onto a covered veranda and into a picturesque olive-tree shaded courtyard - perfect for relaxed family meals. The kids menu makes adults envious and for lunch there's a good selection of salads, sandwiches and wraps. Fresh and healthy ingredients are top of the list here - free-range eggs and chicken and grass-fed beef. 
  This Mediterranean cafe and superette has a spacious courtyard and a great rooftop deck perfect for the many fine weather days in Joburg. Across the road from Rosebank's Fire Station building and Rosebank Mall Sesame Cafe also has a coffee hatch perfect for a drive, cycle or stroll-by. Sesame Cafe is a sister cafe to the marvellous Soul Souvlaki chain (with a branch across the courtyard). You can also order from their extensive menu and enjoy your meal in the courtyard. 
 
Spilt Milk Social Cafe
This corner cafe on Melville's iconic 7th Street opens out directly onto the street with a lovely terrace that is great for people watching. However, the real gem is in the back, a huge sunny courtyard with loads of space that is a perfect venue for a lazy breakfast or a light lunch of their freshly made soup served with the best homemade bread.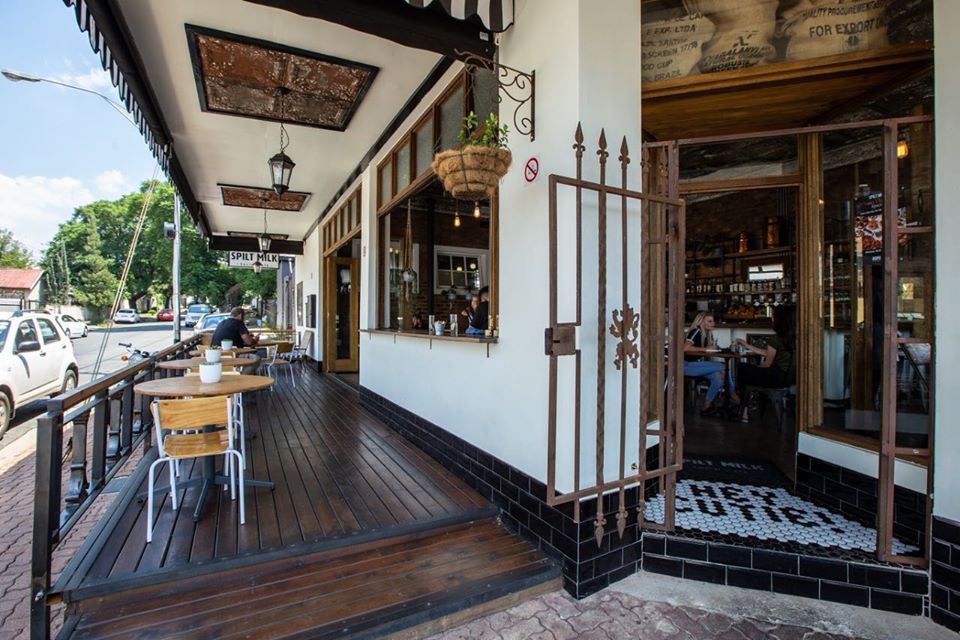 For the best shakshouka breakfast there's this neighbourhood cafe in Illovo with an outdoor deck perfect for sunny days, serving generous portions of food that would bring comfort to any troubled soul. Other musts are the vanilla-infused kitka French toast with mascarpone, halva and toasted almonds or the New York deli-style Reuben Special of brisket on rye. The view may be of the car park, but once your food arrives you'll only have eyes for the plate!

In 2019 Joburg's most loved Argentine restaurant moved from its original location in Maboneng to new premises in Parkwood along Art Gallery Row on Jan Smuts Avenue. The new premises have a similar rustic feel to the original and also spill out into a spacious terraced courtyard. The owners are utterly charming and during lockdown have perfected the most extraordinary sourdough bread, made in their wood-fired parilla. Outstanding. The steaks, of course, are paired with Che's chimichurri which comes standard as a side delivered just about as you sit down, an Argentinean herb-based-sauced so good that Che supplies it by the bottle. And for dessert, it doesn't get better than homemade dulce de leche.

This New York-style grill house is an institution. Serving excellent spice-crusted fillet and saucy ribs, the service is also excellent here, the waiters always impeccably turned-out as they dart around moodily-lit tables wielding heaving platters piled high with luscious South African steaks. The Sandton Central branch has a huge terrace and arguably one of the best views that you can find anywhere within the business district, especially magical at sunset.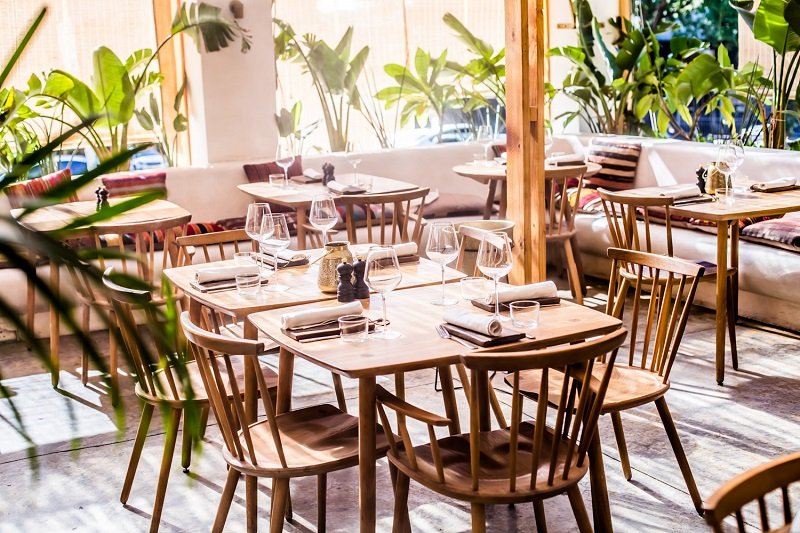 Kolonaki
The closest you can get in Joburg to the atmosphere of a Greek island Kolonaki Greek Kouzina has been a hit since its doors opened. Presided over by restaurateur Theo Holiasmenos and his son, chef Vassilios there is a real sense of welcome as you enter the doors of the restaurant with its enticing wraparound balconies overlooking Parkhurst's fashionable 4th Avenue. Service here is impressive and the menu beckons you to kick back and feast on meze dishes that are made for sharing and that show off the best of Greek and Mediterranean flavours. 
This casual Sandton Central bistro with its wraparound patio, copper bar and wooden interior and masses of greenery is a surprising and welcoming venue in the heart of Sandton's busy commercial and financial district, overlooking the verdant Mushroom Farm Park. During the many months of lockdown Truffles on the Park (which was it should be noted also a very popular bar) has given their menu a complete revamp and created a completely new sit-in menu as well as 'winter picnic' takeaway options.
REGULATIONS TO FOLLOW WHEN YOU VISIT A RESTAURANT
The number of people permitted in restaurants is limited to 1 per 1.5m squared. To comply with this rule, restaurants with a more ''cosy'' set up will be taking away tables, while others who have plenty of surrounding space plan to move tables further out into their gardens.

Records must be kept of all guests who have eaten on the premises for the purposes of potential future contact tracing. You will be screened at the entrance and asked to leave your contact details with the venue.

Menus are required to be single-use or digital, or sanitised after each use. 

Buffets are not allowed and alcohol may not be consumed on the premises.

As with all other public spaces you will be asked to wash or sanitise your hands before entering. You also must be wearing a mask when you enter (you may take it off when you are eating and drinking). If you are not wearing a mask you will not be allowed to enter. If you aren't already wearing a mask and regularly washing your hands you possibly consider the rules to be not worth following. Hence you will be barred entrance from businesses, such as restaurants, who do take the situation more seriously and have long been trying very hard to follow all safety rules. It's nothing personal, we are all just trying to get over a pandemic.

Feeling a bit 'under the weather'? Then stay, at, home! It goes without saying, that you should not go out to eat (or go out anywhere else for that matter) if you are feeling in any way unwell with a cold, cough, nausea, fever etc or if you are feeling fine but still completing isolation or awaiting the results of a Covid-19 test. 

Subscribe to our free weekly Johannesburg In Your Pocket newsletter for all the latest news and reviews about what's new in Joburg!