Over the past decade, the gastronomy industry in Poland, which is closely tied to the travel and tourism industry, has been booming. At Poland In Your Pocket it has literally been a challenge to keep up with the quality restaurants opening all over the country, but we certainly weren't complaining about the task. When the good times are rolling as they have been, however, it's difficult for anyone to anticipate just how suddenly and dramatically it can all change. And yet here we are, weeks into a societal lockdown to combat the spread of COVID-19, which has not only restricted travel, but even free movement in the communities outside our own homes, negatively impacting businesses across a spectrum of industries.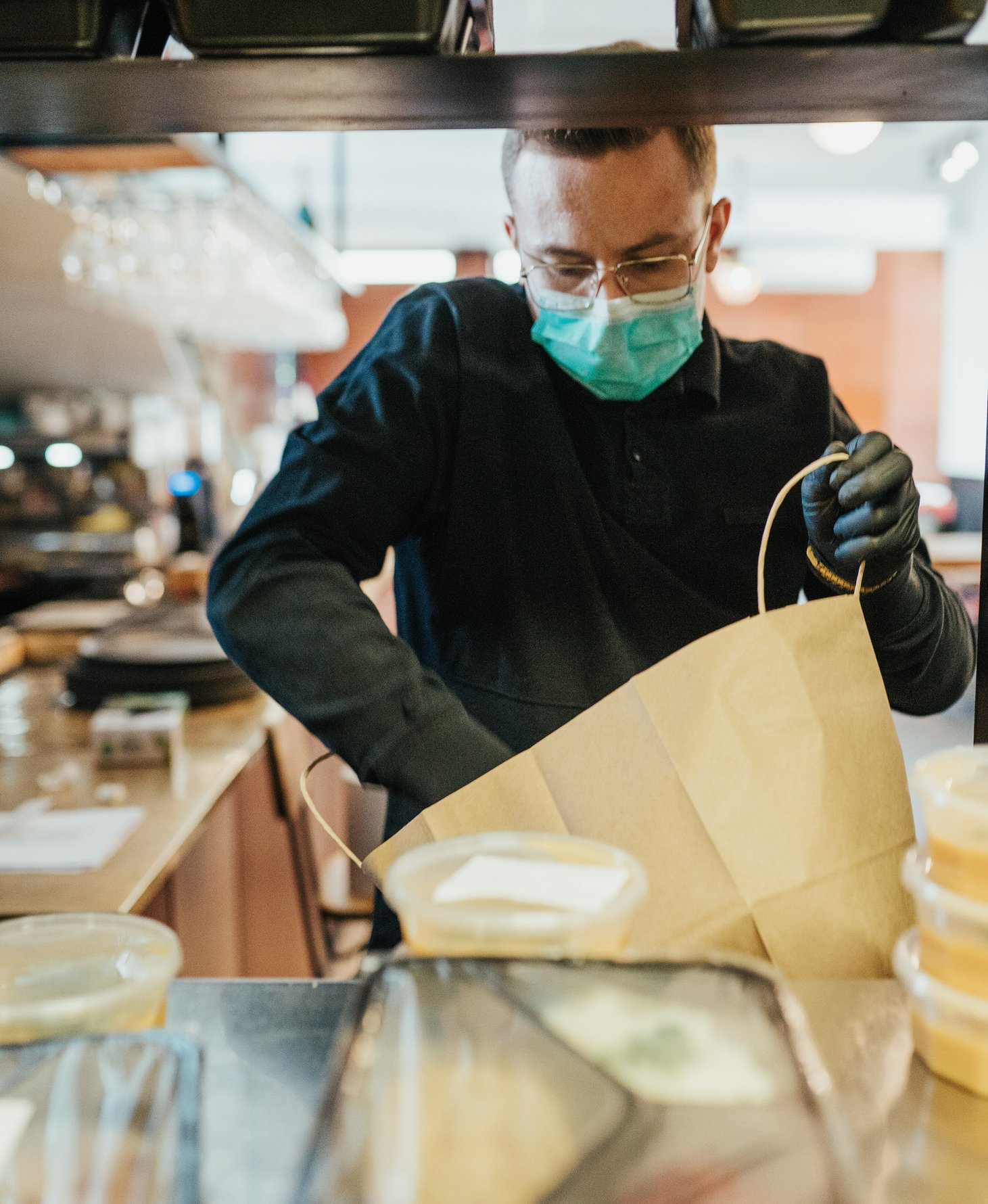 Restaurants - which not only serve food, but also hospitality as a social hub for patrons - have been especially hard hit, as government restrictions have prohibited them from even allowing patrons to enjoy sit-down meals on their premises. ​​​​Of the 60,000+ gastro points across Poland, many have been forced to close their doors completely for the duration of the lockdown, and are uncertain if they'll be able to open again in the future. Others have been fortunate enough to successfully adapt their businesses for takeaway and delivery and remain open (read our article for a list of the best restaurants in Warsaw doing delivery/takeaway). And then there's a third, much smaller but admirable group of restaurateurs, who have looked beyond their own challenges to recognise that there are many others in a far worse position that require help right now. These businesses have turned their resources towards making food to those in need, and with no personal financial gain - an altruistic step forward. 
In these times of high anxiety, one of the most encouraging things has been witnessing communities coming together to support their members. An incredible number of charitable campaigns (including our own) have arisen out of the current Coronavirus crisis, many initiated by the gastronomy industry. Although there are dozens, below we've highlighted four specific campaigns that we think are worth supporting, and we urge you to join us by promoting their efforts, particularly on social media, and by making a direct contribution if you can.
 
4 Gastro Initiatives in Poland Worth Supporting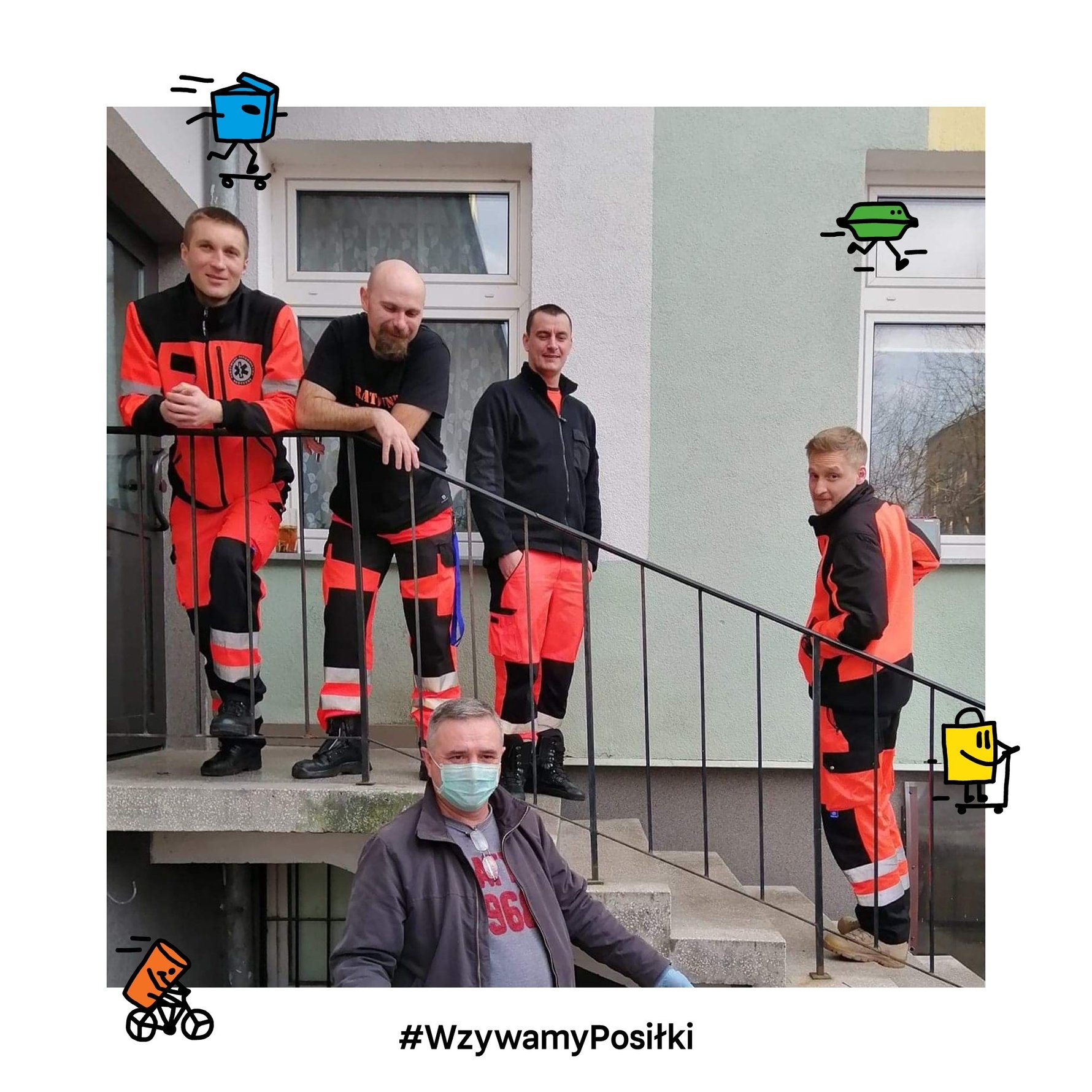 As you self-isolate, spare a thought for the paramedics, nurses and doctors who are on the frontlines doing their best to combat COVID-19, many of whom have to stay away from their own loved ones to minimise the spread of the virus. With the extra long hours they're working, it's often hard to even stop and eat a proper meal!

That's where this initiative - which aims to coordinate as many restaurants as possible, to provide food to medical staff on a pro bono basis - comes in. Started via social media by a group of friends in Lublin on Friday, March 13 - the day government restrictions on restaurants and bars were announced, by the end of the weekend #WzywamyPosiłki was off and running, spreading across all of Poland with both large and small organisations pitching in. To quote the organisers, "the virus has built a distance between us, but we will show that by keeping a safe distance we can be together more than ever before!" To date, over 44,000 meals have been donated to over 20 hospitals across the country.

Restaurants participating in #WzywamyPosiłki:
Kraków: Sakana Sushi & Sticks, Bistro Bene
Katowice: Sakana Sushi Bar

A Warsaw initiative started by one of the city's biggest restaurateurs, Piotr Popiński. The concept is easy - by ordering a meal through restaurants that are part of the initiative, a 2nd free meal is then made and donated to medical staff. You eat, the restaurant gets some cash flow, and the medical staff who are helping us all are rewarded with a free meal! You can also help without ordering a meal for yourself: just order a meal to be sent directly to the services helping people, or order a voucher of any value to be donated to medical facilities to be used at a time of their choosing.

About the campaign and the role of restaurants and clients, Piotr Popiński said: "I hope that the 'Zamawiam Pomagam' action will appeal to you all, that it will comfort you, give you hope that we can survive this crisis, keep your wonderful gastronomic brands on the market and maintain contact with guests who have been loyal for many years. It's all worth fighting for!"

Restaurants participating in #ZamawiamPomagam:
Warsaw: Czerwony Wieprz, Elixir, Folk Gospoda
Poznań: ThaiThai, Pierogarnia Stary Młyn, Ratuszova, MOMO, Petit Paris
Wrocław: Masala, Pochlebna
Gdańsk: Pierogarnia Stary Młyn
Sopot: M15
Gdynia: Muszla
 

The #PosiłekdlaLekarzy campaign was launched on March 15th, not by restaurateurs, but by volunteers who collect donations via the Zrzutka.pl crowdfunding portal to cover the cost of meals sent to hospitals by restaurants. After the first two weeks, the amount collected was already over 620,000zł. Over 800 venues from all over Poland have joined the campaign – pizzerias, restaurants, bistros and pierogi bars - making over 11,000 meals for medical staff. These meals are then connected with the medical facilities in need through the organisers, who supervise orders and instructions. The movement is growing each day and doing a sterling job.

Restaurants participating in #PosiłekdlaLekarzy:
Warsaw: Bobby Burger, Groole, Tel Aviv, Kiełba w Gębie
Kraków: Piec na Zablociu, Loża, Hummus Amamamusi, Poco Loco, Chimera, N'Pizza
Gdańsk: Pierogarnia Stary Młyn
Gdynia: Lolo Thaijolo
Poznań: Whiskey in the Jar, Ratuszova
Katowice: Hurry Curry
 

It's not just medical staff who are being helped by restaurants during Coronavirus. There are the more vulnerable members of our society who likewise need our assistance, and this is where Grupa Warszawa, owners of Syreni Śpiew and other venues, decided to step in and help the elderly and those who are homebound. By setting up a crowdfunding page for their #posiłekdlaseniora campaign on zrzutka.pl, they have been raising money to work around the clock making meals for those in need. A small 25zł donation (around $5) buys a 4-course meal that is delivered to a requested address.



Kinga Rylska from Grupa Warszawa:
"Thanks to the support of our donors, we have already distributed over 2,300 meals for seniors in need [as of Wednesday 01 April 2020]. We have more and more applications from people, but we need more and more funds for further implementation of the action. Thanks to the support of stars such as: Ola Domańska, Jankes, Ania Lewandowska and Maja Bohosiewicz, our action can develop. Thanks to their media help, we've received a lot of payments, but we still need more to be able to add more addresses in need. We are thinking about expanding the campaign to cover all of Poland, we see such a need, people in need are contacting us from other cities."

Restaurants & Businesses participating in #PosiłekdlaSeniora:
Warsaw: Syreni Śpiew, Weles Bar
Gdańsk: M15, Pierogarnia Stary Młyn
Wrocław: Widzialna Ręka (shop)
 
How Long Can This Go On?!
All of these charitable initiatives began in mid-March, almost as soon as the Polish government announced the first restrictions on gatherings across the country. Within mere days restaurants were delivering food, the campaigns growing in size and support. The initial restrictions were only to be in place for 14 days, but have been extended indefinitely and everyone understands that this will likely go on beyond June.... As such, these initiatives need to keep their momentum rolling until the need is extinguished and normalcy returns. Until that day, we appeal to you to play your part and regularly support the restaurants signed up to these campaigns.
The increasingly likely reality of a COVID-19 lockdown stretching into the summer would be terrible not only for the gastronomy industry, but for all global industries. There are many other simple ways that we can all help our local communities, as well as communities and causes in Poland, from online sightseeing to online events to online shopping. To learn more, read our article on all the ways you can help the industries hurting most during Coronavirus.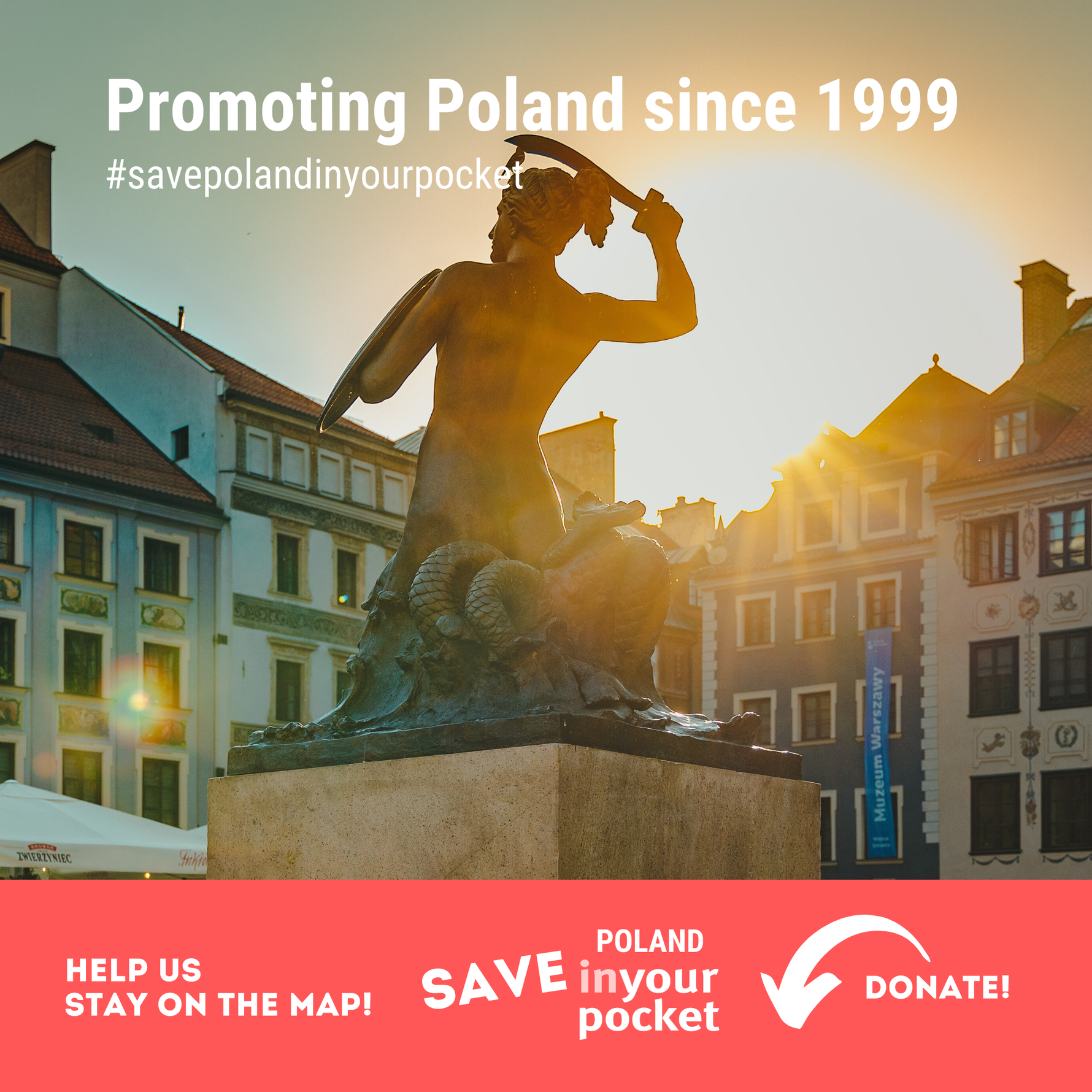 While we have your attention, Poland In Your Pocket is also in need of your help. As a travel company that relies on the fluid finances of our local partners in the tourism, gastronomy, nightlife, hospitality, culture and events sectors, Poland In Your Pocket is essentially a microcosm of the industries suffering most right now. Unpaid receivables and high costs threaten our survival as a business and have put our most important asset - our dedicated and passionate international team - in jeopardy of losing their jobs. If you have ever used one of our guidebooks, enjoyed our articles online, or simply appreciate independent, well-written, up-to-date info about travel and culture in Poland, please share our campaign and consider making a donation so we can continue doing what we love. With sincere thanks, stay home, stay healthy everyone.